Rental Market Trends to Keep an Eye On In 2023
Renters Warehouse Blog
Back to Posts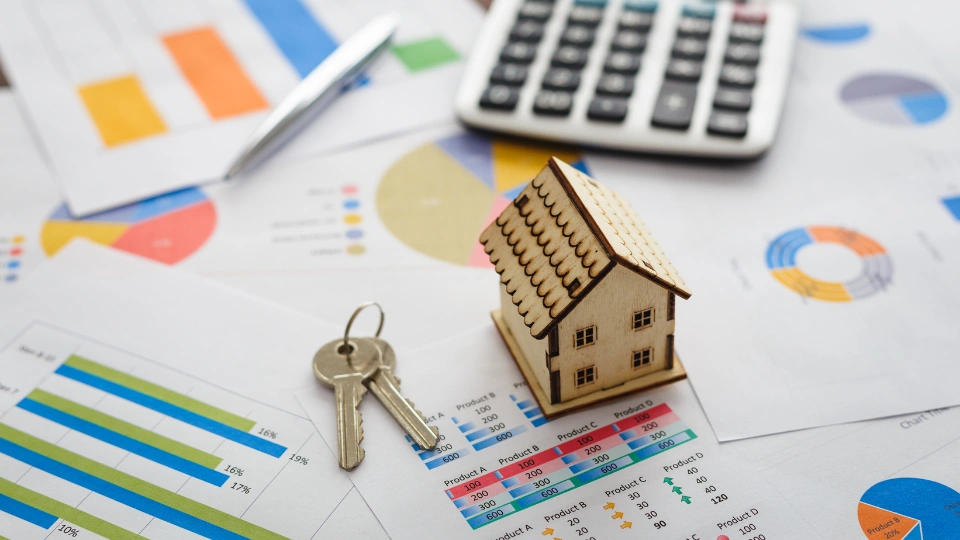 The rental market is continually shifting and 2023 certainly seems poised to bring changes as well. At the beginning of last year, the U.S. real estate market was marked by soaring demand, limited supply, and sky high prices. However, the landscape has shifted since then, with rising interest rates and inflation threatening to put a damper on some of the growth.
This year, there's been a slowdown in housing price growth as inflation and mortgage rates rise. In some markets, housing prices are still continuing to grow, albeit at a much slower pace. Rents continue to steadily increase as demand for rental housing only continues to grow. What does all of this mean for investors? Is now a good time to buy, or sell? Should you hold off on making that investment?
If you're wondering what's happening in the housing market, and more specifically, with rental property, here are some rental market trends you may want to keep an eye on in 2023.
Rental Market Trends to Watch
Housing Price Growth Cools
Housing prices have slowed their trajectory of growth, after a couple of years of white hot growth. There's a good chance that they could still continue to increase this year, at least in some markets, but probably not at the rate that we've seen over the last few years. According to Realtor, the national annual median price for homes for sale is projected to rise by 5.4% this year, which is less than half the pace that was seen in 2022. Meanwhile, the median existing-home sales price was up 1.3% to $359,000 in January (YOY), the National Association of Realtors reports.
Rents Continue to Rise
Not surprisingly, rents continue their steady march upwards. According to a report from ATTOM Data, the average annual gross rental yield on three-bedroom properties is projected to be 7.5 percent in 2023, up from 6.7 percent in 2022. While growth is dependent on local market factors too, it's worth keeping in mind that rents are increasing faster than home growth prices in many parts of the country.
The Resurgence of Mixed-Use Properties
The resurgence of mixed-use properties is a rental market trend that refers to the growing popularity of buildings or developments that combine different types of real estate in one location, such as commercial, residential, and retail spaces. Mixed-use properties were popular in the past but fell out of favor as zoning laws became more rigid and cities became more specialized in land use.
However, there has been a resurgence of mixed-use properties in recent years, something that is thought to be driven by several factors. One is the desire for more walkable, urban neighborhoods where residents can live and work in the same area. Another factor is the increasing demand for convenience, with tenants preferring amenities such as restaurants, shops, and services within walking distance of their homes.
Mixed-use properties offer developers and investors a way to diversify their portfolios and maximize their returns by capitalizing on the different real estate types in one location. For example, a developer could build a mixed-use property with apartments on the upper floors, retail space on the ground floor, and office space on the middle floors. This property could generate revenue from multiple sources, making it more financially stable and resilient, even in a potential economic downturn.
How is the work-from-home trend affecting the housing market?
Age Diversity In the Rental Market
There is an increasing diversity of age groups among renters as well. Traditionally, younger adults have been the primary group of renters, but this trend is shifting as more people from different age groups choose to rent for various reasons. One reason for the trend is the increasing cost of homeownership, particularly in urban areas, making renting more affordable. Another reason is the desire for flexibility and mobility among different age groups. For example, younger renters may prefer to rent to have the freedom to move around more easily for job opportunities, while older renters may choose to rent to downsize and simplify their lives.
Read Housing Market Predictions – What You Should Know to find answers to the two questions that are on every investor's mind right now.
Technology Continues to Streamline Processes
Technology has significantly impacted the rental market in recent years, making it easier than ever for renters to search for and find their next home. Mobile apps and tools can help renters schedule property viewings, complete rental applications, and even sign leases digitally. These tools are helping to make the rental process more efficient and convenient for renters, allowing them to quickly and easily find and secure their next home.
Another trend that has emerged in recent years is the growing popularity of smart homes among renters. Smart homes are equipped with a range of internet-connected devices and appliances that can be controlled remotely from anywhere with an internet connection. This includes things like smart thermostats, security cameras, and voice-activated assistants like Amazon Alexa and Google Home.
Many renters are attracted to smart homes because they offer a range of benefits, including increased comfort and convenience, enhanced security, and energy savings. Landlords are also increasingly investing in smart home technology as a way to attract tech-savvy renters and help their properties stand out.
Read Your Guide to Navigating the Housing Market in 2023 to find out more on what's happening with the housing market in 2023.
Increased Competition In the Rental Market
Economic uncertainty and changing market conditions have significantly impacted the real estate market. A range of factors, including job insecurity and financial instability, have also made it more difficult for some people to secure a mortgage and become homeowners. As a result, many people are opting to rent. Demand for rental properties is strong in many markets.
The benefits of renting versus buying also contribute to the growing demand for rental properties. Renting allows for greater flexibility, as renters are not tied to a long-term mortgage and can move more easily as their needs change. Additionally, renting often comes with less financial responsibility, as maintenance and repairs are typically the landlord's responsibility. This allows renters to save money in the short term and avoid unexpected expenses.
For landlords, the increase in demand for properties can mean more competition for available units, leading to higher rents. In markets where there's less competition, landlords should pay close attention to amenities that they can include in their rentals that will help them to attract tenants even in a crowded rental market. An outdoor space for entertaining, new appliances, and a washer and dryer, are all examples of appealing features that can help your rental to stand out.
People Still Want to Live In the Suburbs
Suburbs and single-family rentals continue to be popular with tenants and investors alike. Millennials are all grown up now, and many are forming families of their own. Often, they're looking for a place to call home outside of the big city, and single-family homes in the suburbs are more desirable.
According to some industry reports, rents for single-family homes have been rising faster than rents for apartments in recent years, indicating strong demand for this type of housing. In recent years, institutional real estate investors have been buying up single-family homes to rent out, as they see this as a potentially lucrative investment opportunity as well.
Overall, it seems that suburbs and single-family rentals are likely to remain attractive in the rental market for the foreseeable future, although the strength of the demand may vary depending on factors like local job markets, affordability, and other market trends.
Claim our FREE GUIDE and see steps that you can take to help recession-proof your investments.
Are Rental Properties Still a Solid Investment?
The rental market trends for 2023 suggest that while the tight seller's market of the past few years may be easing up slightly, housing prices in many markets are still continuing to increase over time. Rents are continuing to grow as well. For investors who are looking to get started with these investments, here's a look at a few of the benefits that rentals have to offer.
Rental properties can offer a reliable source of passive income.
Rental payments provide a steady stream of cash flow. With the right property and management, investors can structure their investments so that they don't need to be involved with the day-to-day management. They can invest in multiple properties, outsource the work, and sit back and let the rent come in.
Thinking of getting started with rental investments? Free up your time by outsourcing property management from the start. Here are 11 more benefits of outsourcing.
Rental properties can offer attractive returns on investment.
In an inflationary environment, many investors are turning to rental properties as an alternative source of income. Rental properties tend to perform well as long-term investments, even during times of economic uncertainty. One of the benefits of rental properties is long-term appreciation and equity growth as you pay the mortgage down and as the property (ideally) increases in value. Rental properties give investors options as well. They can choose to sell the property at any point and cash in on any potential gains, or they can continue renting it out and generating cash flow each month.
The rental real estate market is becoming more accessible to investors of all sizes.
For individual investors, technology has made it easier than ever to invest in rental properties. You can view local market conditions, find available properties, schedule viewings, and do virtual walk-throughs, all from out-of-town. Meanwhile, for institutional investors, property and portfolio management services are now available at-scale in some regions, making it easy for investors to buy up multiple properties, without having to worry about overseeing them.
What does all of this mean for investors? What about for those who are thinking of getting started? Now is a good time to own rental property. It may still be a good time to buy as well, depending on the market and property in question. As they say, all real estate is local. If you're planning to invest, pay close attention to the housing market at large, but really dial in your research to a granular level because local housing markets vary considerably from city to city. Be sure to stay vigilant, conduct your due diligence, and closely monitor the areas that you'd like to invest in. Keep an eye on local housing market data, including housing price changes over the long term and look to see what's happening in the area in terms of jobs, development, and economic activity. Then make sure you run the numbers to ensure that the investment that you have your sights on is one that'll generate the returns that you're looking for. With careful research and diligence, you'll be ready to take that first step toward investing.
Are you ready to take the next step and start investing in rental properties? Download your FREE guide on How to Assess and Survey a Potential Property - Your Guide to Walkthroughs. See what you need to know about investing in rental property and tips to help you identify a property that will perform well as an investment.
---
Back to Posts