How the Work-From-Home Trend Is Impacting the Housing Market
Renters Warehouse Blog
Back to Posts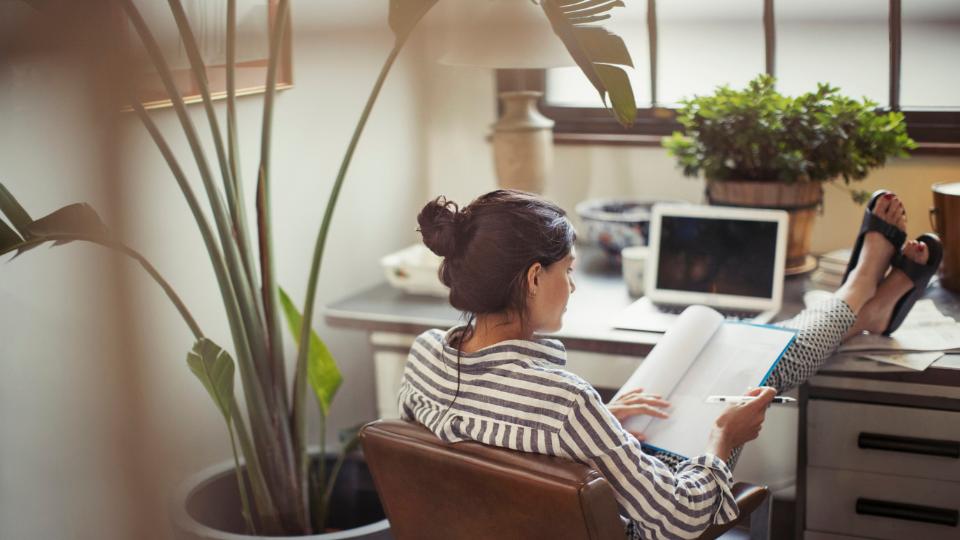 The work-from-home trend has been growing steadily for a number of years now. After the events of last year though, it's now become standard practice for many companies. Some 88% of organizations have implemented work-from-home for their employees.
This growing trend has brought about changes in the housing market as well, and is influencing what people are looking for in a home. Instead of simply looking for a place to return to at the end of the day, many are looking for a place where they can work and rest, all under the same roof. This is making for some unique and shifting trends as people scramble to find an environment that meets this multitude of needs.
Additionally, a lack of a commute is freeing people up to be more flexible in where they live as well. A number of people are fleeing studio apartments in the cities in search of homes with extra rooms and enough space. The real estate market is also seeing increased demand for single-family rentals, especially in lower-density suburban areas. More space is also key, as seen in the rising demand for housing located in places that have traditionally been considered second-home markets; like the Hamptons and Aspen, Colorado.
Remote working and the shifting demands in the real estate market go hand-in-hand and investors need to anticipate where the trends will lead for their future investments.
Specific Needs Have Changed
For landlords, knowing what potential tenants are looking for and what they need can help to shape your next investment.
The 'must haves' in a home have changed drastically this past year. People are no longer just looking for a place to call home for rest and relaxation. Homes now serve a dynamic purpose, and people need a place to work, relax, sleep, study, work out, and more.
Since the remote working boom, there are two areas that have drastically changed when it comes to real estate: location and space. Many people are no longer looking for a small space or the apartment that's closest to public transit; renters are now willing to pay top-dollar for extra space to dedicate to work. And they'd rather be close to essential amenities and have a backyard to escape into than to be situated next to a bus station or major highway for commutes they aren't doing anymore. When it comes to location, people want to be near places that offer plenty of outdoor activities; like skiing or hiking or coastal areas with beaches nearby. This is one reason why both home sales and rental demand is skyrocketing in places like Aspen, Colorado; Miami, Florida; and the Hamptons.
With this in mind, let's dive into where your new focus should be, as an investor.
Finding the Right Market
The worldwide changes have made the real estate market a seller's market practically overnight as increased demand means that inventory has tightened.
PricewaterhouseCoopers have also noted that there has been an 'exodus to the suburbs' in recent months, stating that, "Remote work and higher taxes in large cities due to declining tourism and business tax revenue are contributing to the shift away from an urban core."
With health and well-being becoming a priority, this has created a shift in demands in real estate: cleaner buildings, HVAC structures, sensors, touchless entries, and technological integration have all become valuable to renters and buyers alike.
Forbes indicates that three of the hottest real estate markets right now are in Ohio: Columbus, Cincinnati, and Dayton. They go on to quote Cheryl Young, a senior economist at Zillow, who says that even the coolest markets in America right now are generally performing well and tilted in favor of sellers.
"There's a lot of demand for housing right now and homes are typically selling quickly for prices above what we were seeing last year," she shares. "It's also worth noting that the bottom performers for the most part aren't decreasing. They're just increasing at a lower-than-average rate. The residential market is on fire right now in most of the country, so these 'coolest' markets aren't necessarily doing all that poorly."
Forbes also reiterates the fact that amenities are at the forefront, stating that larger homes, green neighborhoods, walkability, paired with affordability, are what people are looking for in a home.
MarketWatch, on the other hand, states that cities in the south and in the Sun Belt are going to thrive most in this remote-working world, stating that before, "House hunters had to juggle their affordable housing needs with employment opportunities. The shift to a more flexible working environment enables markets with housing affordability, good lifestyle, and a favorable climate to be even bigger magnets for newcomers, even after the pandemic ends."
The National Association of Realtors created a list that differs from Forbes' top three list but aligns with a lot of what MarketWatch anticipates. It has put together the top ten markets it anticipates will thrive in 2021-2022.
Here are the cities that made their list:
Atlanta-Sandy Springs-Alpharetta, Georgia

Boise City, Idaho

Charleston-North Charleston, South Carolina

Dallas-Fort Worth-Arlington, Texas

Des Moines-West Des Moines, Iowa

Indianapolis-Carmel-Anderson, Indiana

Madison, Wisconsin

Phoenix-Mesa-Chandler, Arizona

Provo-Orem, Utah

Spokane-Spokane Valley, Washington
What People Are Looking For
This change in lifestyle has transformed what potential tenants are looking for in a home. Understanding what people want in a rental home will help investors to be able to make their properties more appealing to potential tenants, as well as help their units stand out among the competition. The key is to find an investment that covers every anticipated need so that your rental will stand out.
Expanding Search Guidelines
When people are working from home, they are no longer tied to a specific geographical location. Why stay close to the workplace when your commute is from the bedroom to the office across the hall? Many people are expanding their search grids and changing locations to find a place that better suits their needs. While locations near public transit and schools were once a popular amenity, now people are looking for quiet neighborhoods with plenty of outdoor space and many are willing to give up their current locations to obtain it.
City life has taken a backseat for many, while country living has become more appealing. Apartments on the top floor of a building have lost appeal among some renters and homes with a yard or even a pool have become a hot feature. At the risk of being stuck indoors, people want to make sure their homes have it all and they're willing to move a little farther or pay a little more to get it.
Looking to invest outside of your hometown? Investing Outside Your Home City has some great tips to get you started.
Another must-have is dedicated office space. So for investors, it's an idea to look for homes with three or more bedrooms and at least two bathrooms. You may also want to consider staging your rental with one room featured as an office to highlight to potential renters how attractive a dedicated space like this can be.

The main reason for this amplified need is because people want to be able to separate their day. With remote working becoming increasingly common, there needs to be a space that can be entered and exited at the start and end of a workday. This way, everyday life and relaxation don't blend into the workday.
For this reason, dedicated home offices are attractive right now. An updated, fully functional, and ready to use home office can be a tremendously appealing feature. If space allows, you might consider converting an area in your rental home to a home office, complete with some updated features. Make sure the room is comfortable, with plenty of natural lighting and a cozy feeling; people will be spending eight hours of each day in this space, so they need to want to be there.

New flooring and a fresh coat of paint can do wonders when converting a room into a home office. Be sure that there are plenty of outlets. If space allows, extra storage, such as built-in bookshelves or shelving is always a bonus in these rooms.


With more time being spent in and around the home, more and more people are looking for a little bit of breathing room and space to get some fresh air. For many who are leaving the hustle and bustle of big cities and looking for a quieter slice of life, the great outdoors is essential. Many people are heading to the suburbs, causing a demand for modern homes in quiet neighborhoods.

This need presents you with an opportunity to spend a few more dollars on making the outdoor space of your investment an appealing place to be. Consider optimizing your backyard space in a way that may also make it an attractive space to work in.
Here are some ways you can spruce up the exterior of your unit:
A designated BBQ area

A patio or deck

Flowers and shrubbery in pots

Beautiful outdoor lighting or, if allowed, a backyard fire pit

Lovely and easy-to-clean patio furniture that comes with the unit




Adapting As an Investor
As a real estate investor, it is important to keep these factors in mind when expanding your portfolio. Knowing what the people want can help shape the search for your next investment property. Remote working has people looking for new places to call home and adapting a few key features of your current rental will help you stand out in the crowd.

Here are a few things you should consider implementing in your rental properties to help accommodate or attract potential tenants.
With more people working from home, there are more pets being welcomed into the home as well. Either because social circles have gotten smaller and the need for companionship has risen or because people are now home and able to care for pets, there has also been an increase in pet adoptions. For those in real estate, this means that there is a bigger need for pet-friendly rentals. If you haven't already done so, you might consider adding a pet policy to your rental units.
Considering a pet policy? Be sure to check out: What You Should Know When Renting to Pet Owners, for some valuable information.
Finally, a strong WiFi connection can almost make or break a deal these days. After all, the internet is the connection most people rely on. For those working from home, a solid internet connection is essential. As a real estate investor, supplying the internet to your tenants might just be the cherry on top that sets you apart from your competition.
Working from home is something that doesn't appear to be going anywhere anytime soon. As an investor, you can get ahead of the game and start making preparations to anticipate the needs of those looking for a place to both live and work, comfortably.

Looking to invest in rental property that'll meet the needs of people who are working from home? Take a look at our available inventory for sale. Sort by property type, bedrooms, yield, and more to find a property that meets your investment criteria.
---
Back to Posts