Your Guide to Navigating the Housing Market in 2023
Renters Warehouse Blog
Back to Posts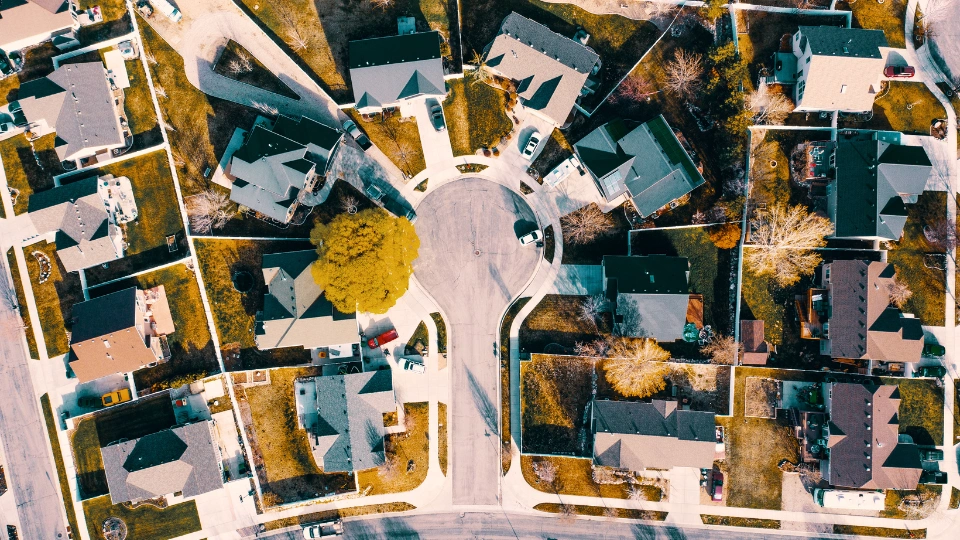 While there is no doubt that the housing market has seen some interesting developments over the past few years, one thing has remained the same: rental property has proven to be a solid investment–at least in most markets across the U.S. While the housing market's had to weather both rising interest rates and high rates of inflation, real estate is one of those assets that knows how to hold its own, at least from a long-term perspective.
In 2021, home sales in the U.S. surged to 6.1 million units and reached the highest value since 2006. The average sales price of a home was $528,400 in December 2022, up from $491,000 one year before. Real estate has long served as an excellent hedge against inflation, and property values long-term tend to increase over time as well. In addition to appreciation, for landlords, rental income has consistently proven to be a steady, reliable source of income, no matter what might be happening with the economy.
However, like most sectors, the housing market conditions can change monthly. For this reason, it's important to know what's happening—especially if you're looking to sell or to buy. In this article, we'll look at the different ways property investors can navigate the housing market this year—whether you're a seller or buyer.
What's Happening with the Housing Market in 2023?
Here are some developments that are happening in the housing market this year:
1. Mortgage Rates May Keep Increasing
The average 30-year fixed mortgage rate stood at 6.63% at the beginning of 2023. The rate has doubled compared to a year ago. According to predictions by Robert Johnson, a professor of finance at Creighton University's Heider College of Business, by the end of 2023, the 30-year and 15-year mortgage rates might have increased to approximately 8.50% and 7.70%, respectively.
Interest rates are driven up by factors such as inflation. The federal government might raise interest rates if inflation remains high in a bid to slow the economy down enough to moderate price growth. When these rates are high, the cost of borrowing for a mortgage usually increases as well.
2. Inflation Is Holding Steady
Inflation has gone down in recent months, but it's still high, coming in at 6.45% in December 2022. The slowing rate of inflation may signal to the Federal Reserve that interest rate increases are working but so far, the Feds have given no indication that they will rein in the interest rate hikes—at least not until after inflation is closer to 2%.
3. Home Prices Could Drop Slightly
Home prices aren't going to drop off a cliff, and they're unlikely to fall everywhere, but a combination of factors including weak buyer demand, may cause price growth to slow, and prices may even drop slightly this year.
"Although a 5% to 10% drop may seem steep," explains Jacob Channel, senior economist for LendingTree, "It's important to keep in mind that because home values rose so much over the height of the pandemic, declines this year are unlikely to totally wipe out the gains that many homeowners saw over the past few years."
Home prices have soared over the last two years, increasing by 30% between 2020 and 2022.
For property investors who are looking to increase their portfolios, the prospect of lower housing prices may be tempting. Just take care that you're not holding out too long for something that may not come. Often, housing price drops are predicted, but they don't always come through. If you're on the fence, you'll want to carefully consider your own personal financial situation and what you stand to gain or lose by waiting. You'll also want to assess the local housing market conditions. It's crucial that you pay attention to local economic factors in addition to national ones, when assessing when to buy or sell.
4. Housing Inventory Will Remain Tight
Since the 2008 housing crash, low housing inventory has been a feature of the housing market. Construction of new homes declined, and it's struggled to pick back up since. Currently, housing inventory sits at a 2.9 months supply of existing homes available for sale.
"The fundamental reason for the run-up in price is heightened demand and a lack of supply," says Greg McBride, CFA, chief financial analyst at Bankrate. "As builders bring more available homes to market, more homeowners decide to sell and prospective buyers get priced out of the market, supply and demand can come back into balance. It won't happen overnight."
5. Rents Are Increasing
Rent has been continuously increasing for all types of homes. According to Statista, the average monthly rent for a two-bedroom apartment was $1,295 as of February 2022, up from $1,100 in 2021. Rents consistently increase over time in most markets, thanks to inflation and the rising cost of living, but at what rate will they increase this year?
According to Jeff Tucker, senior economist at Zillow, the rental market is cooling –slightly. "However, there are signs affordability may improve in the coming months," he says. "Annual rent growth has fallen from a record 17.2% annual growth in February to 8.4% year-over-year growth in November."
Looking to invest in real estate? See: Inside Tips for Investing in Real Estate to see how to get started.


Tips to Navigate the Housing Market
Now that you know what's happening this year, here are some tips to help you navigate the housing market, whether you're planning to buy or sell.
Research Your Local Market Properly
Although the national housing market can be used as an important indicator of economic health, you'll still want to get granular with your research and examine the local housing market that you're thinking of investing in.
Some of the key things to monitor include local economic prospects, home price changes in the area, and whether there are good schools nearby. Statistics show that states like Hawaii, New York, and California are the most expensive in terms of rent but of course, costs will be higher in these places as well. You need to compare prices before buying a property in a particular state.
Find investor-grade market data in your county with the Renters Warehouse Research Center. Find housing price performance, unemployment rates, population growth, and more.
If you are planning to buy a property, you should plan your finances first. As you draw up your budget, set some funds aside for a down payment and some for an emergency fund as well. If you are applying for a mortgage, a sizable down payment (usually 25% or higher) will help you increase your chances of securing a better interest rate. Use a mortgage calculator to determine whether you can afford your monthly payments before buying the property. It's also a good idea to work to build your credit score and pay down any high-interest loans. This process could take time, so it's best to try to start the process early.
Investing can be tremendously rewarding, but it can also be stressful if you're not prepared. To avoid stress this year, it's a good idea to develop a proper investment strategy right from the beginning.

For instance, if you are planning to take on passive real estate investing, which is more long-term, you'll need to know your options. What markets will you invest in? What type of property will you look for: SFR or multifamily? Will you look for fixer-uppers or turnkey rentals? Will you oversee the properties yourself or enlist the help of property managers? Finally, what are your goals? Will you try to make $500 monthly per property after expenses? Or are you looking for 10 to 12% yields? How many properties will you need to invest in to make your goals happen?
Improve Your Housing Market Knowledge
Before investing in real estate, you must understand how the market works. One of the best ways to do this is to invest in your personal knowledge and education. Remember that the market is always changing; be sure to brush up on your knowledge and try your best to keep up with what's happening out there.



How to Navigate the Housing Market as a Buyer
If you are planning to invest in real estate in 2023, here are some tips to navigate the changing landscape:
Buyers are facing increased home prices and mortgage rates. However, despite this, it's essential to start with a budget and stick to it. You must also monitor your finances to determine whether now is the best time to buy. Take a closer look at your credit score, debts, and savings, and income to gauge what type of mortgage you would be approved for.
Look for Properties That Have Been on the Market for a While
As a buyer, you need to find the best deal to maximize your savings. One way to achieve this is by purchasing a property that's below market value. One idea is to look for properties that have been on the market for a month or more, because these sellers might be more motivated to find a buyer. Additionally, you may also want to consider properties that need renovation or value-add properties.
You can negotiate better prices based on the condition of the property. For instance, if the home needs a lot of renovations to become rent-worthy, there's a possibility you could get a discount. Take time to compare the available properties to ensure you get the best deal from the sellers.
If you are buying a property with no money, there are different ways to get financing for the purchase. However, you should not stick to one lender; take time to compare at least three to four lenders to ensure you get the best offer. With changing mortgage costs, you need to find the most favorable interest rates to ensure that you get maximum savings. For instance, some lenders allow refinancing at a lower rate, while others may have lower fees. You can save some costs by comparing the lenders first before committing to any financing agreement.
Buy the Property When It's Feasible
The housing market is ever-changing, so when is the best time to buy? That depends! It's always a good idea to consider your own financial situation and goals when determining when to buy. Waiting may result in lower housing prices, but prices could go higher as well. In most cases, it's best to try to secure your own deals and look for opportunities when they arise, regardless of what the housing market looks like. Good deals can still be found, even in today's red hot housing market; you may need to look a bit harder for them though.
How to Navigate the Housing Market as a Seller

If you plan to sell your property in 2023, here are some tips to get you started:
Pay Attention to the Local Market
Most housing market predictions use national data to analyze the industry. However, this is not always relevant to your local market. Before listing your property for sale, take time to research your local market; the average home prices, population changes, and other trends to determine your sale price.
Find a Good Real Estate Agent
A good real estate agent will help you throughout the selling process. They can help you navigate the legal and financial aspects of the real estate transaction. In addition, an agent can also offer insights into the current state of the local market which can help you in decision-making.
For this to work effectively, find an agent who understands the area or city. Additionally, check their qualifications and past work to find someone who will give you the best services. A good agent will ensure that your home is priced competitively and help you deal with prospective buyers. They'll be able to guide you on the steps that you need to take to quickly close a home sale.

If you want to get into real estate investing, see: The Ultimate Guide for Real Estate Investing.
The housing market may be cooling slightly, and properties in some areas are taking slightly longer to sell. To get more interest and help your property sell faster, make sure you price it right from the start. Don't wait until it's been on the market for three months and then adjust the price down. This will trigger offers from would-be buyers who are looking for a good deal and making lower offers because your home has been on the market for a while. Instead, try to price it competitively from the start to help it move quickly.

Prepare Your Home for a Sale
To attract buyers, you should present your property in the best light. Ensure that you dedicate some money to renovations and repairs. A fresh coat of paint can work wonders for making the place feel like new.
To attract buyers, it's advisable to market the property far and wide online. Use channels like social media and property listings to get the word out about your property. Ensure you take quality photos representing the property and offer the best prices to appeal to more buyers.
How Stable Is the Housing Market?

Although there are some fears that there is a recession on the near horizon, here are some reasons that many experts are feeling optimistic about the housing market in 2023.
Low Inventory:

The housing inventory shortage in the U.S. means there's no surplus. This scarcity is helping to keep prices high, at least in most markets.
Better Lending Practices:

The housing crash of 2008 saw people getting trapped in mortgages for homes they couldn't afford. Today, however, lending standards are much stricter. Many homeowners today have more equity in their homes—putting them in a good place should housing prices dip temporarily.
Low Foreclosure Rates:

Due to strict lending practices, foreclosure rates have remained low as well.
Before purchasing or selling an investment property, take time to carefully examine the market conditions and your financial situation as well. If you're planning to sell, be sure to make your home as attractive as possible to would-be buyers and make sure you price it right. If you are considering a purchase, ensure that you have an investment strategy in place. You'll also want to work to secure the best financing available to help keep your interest rates low. Make sure you've carefully considered the health of the local economy and housing market, and run the numbers on the property in question to get an idea about what type of appreciation and cash flow you can reasonably expect to get—and make sure they are in line with your investment goals. WIth this approach, you'll be able to find a property that's a sound investment, no matter what the housing market is doing on a national level.
Want to get started in real estate investing? Check out your FREE guide: Spotting a good investment property. See how you can spot rental properties that represent a sound investment.
---
Back to Posts