Housing Market Predictions – What You Should Know
Renters Warehouse Blog
Back to Posts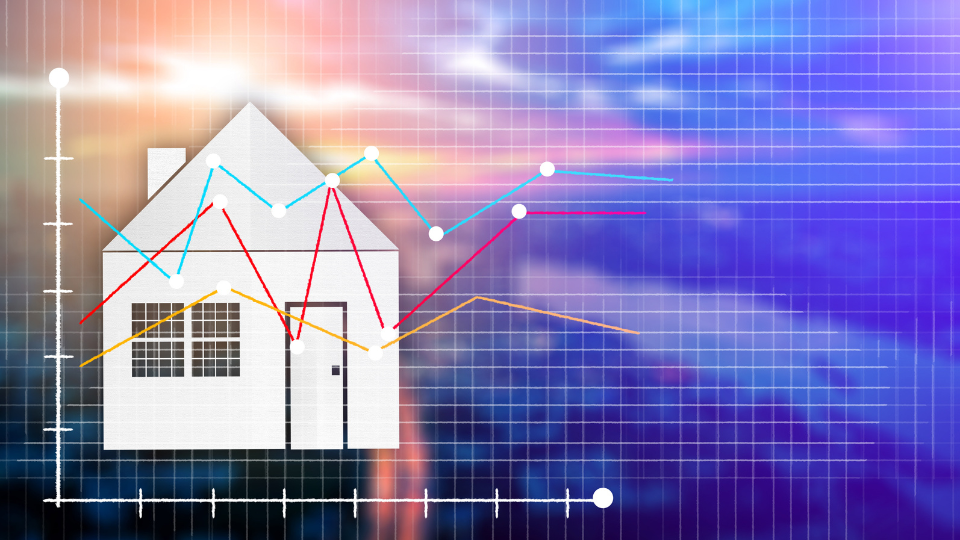 There are two questions that are on every investor's mind right now: what's happening in the housing market, and is now a good time to invest?
The short answer: a lot is happening. The long answer: it's a good time to own SFR (single-family residential) rentals. But is it a good time to buy right now? That depends. It's a mixed bag of different opportunities. Some are better than others, depending on the market you're looking to invest in and of course, the property itself.When it comes to investing, there's a lot that you should keep in mind. One of the main things to consider is the local market conditions. In many ways, all real estate is local, and when you have a property in your sights, you'll want to dial in your research to a granular level to figure out what's driving the economy there and whether or not now is a good time to invest.
One thing to keep in mind when investing is that if you're investing for the long term (as is the case with rental property), securing the best deal possible is less important than if you were going to be investing in the short-term, as is the case with a fix-and-flip. That's because your returns are less contingent on timing the market perfectly. Even if housing prices dip temporarily, they'll almost certainly go back up again. With a rental, you can continue to rent it out, generating income each month while you wait for the value to go back up.
If you're curious about what's in store with the housing market and wondering what's happening currently, this article's for you. We've rounded up some insight from the experts to give you a glimpse into the housing market and investing in 2022.
Housing Prices Are Skyrocketing
Housing, it seems, is going through the roof. According to the National Association of Realtors, the median price of a house sold in January 2022 was $350,300. That's a 15.4% increase over the previous year.
"Historically, owning a home has been one of the best ways to build wealth," shares Jeff Rohde in his article on Roofstock. "Over the past 5 years, the typical value of a middle price tier home in the U.S. has increased by more than 54%, according to Zillow (through January 2022)."
Zillow also forecasts that home values will increase by 14.9% over the next year.
"If you're waiting for prices to suddenly plummet to what they were in the past, you're making a mistake," says Tabitha Mazzara, director of operations at Mortgage Bank of California. "The Fed has promised another interest rate boost. If you're ready to buy, don't wait because prices aren't headed dramatically downwards to what our parents paid. Things might dip a bit, but there's no cliff dive that's going to happen."
While her advice is to homeowners, more than investors, many of the same principles apply. If you're holding out waiting for prices to go down, you may be waiting for a while.
One good way to find more affordable rentals is by taking your search further afield and looking for a long-distance investment. There are markets out there that are still affordable and offer good returns from a cash-flow perspective.
Rents Are on the Rise - New Household Formation Drives SFR Demand
According to the Single-Family Rental Investment Trends Report from Arbor Realty Trust, occupancy levels in SFRs are nearing all-time highs. This, of course, has helped to drive rent growth to record levels, with CoreLogic stating that the average annual rent price gains for single-family homes increased to 7.8% in 2021 from 2.6% in 2020.
New household formation continues to drive SFR demand, something that's only expected to continue to grow into the future. Currently, there are 16 million SFR homes according to Green Street, comprising 35% of all rental units. This represents a 25% increase in the number of occupied SFR units over the last decade.
Green Street anticipates demand for approximately 7.5 million additional housing units over the next five years. They expect approximately 810,000 new households to sign leases for single-family rentals. That's 1.5 times higher than the number of new apartment renters.
"Population growth among millennials aged 34 to 44, one of the primary renter cohorts of single-family homes, is slated to nearly double over the next five years," states Green Street in their Exclusive Sector Outlook: Spotlight on U.S. Single-Family Rental Demand. "Sun Belt metros − where a disproportionate share of U.S. SFR portfolios is located − should see better-than-average growth."
Will the Market Start to Cool?
Everyone is asking the same question: "When will the housing market start to cool?"
With summer officially here and peak home-buying season along with it, many investors and homebuyers are wondering if they should hold off and wait for things to cool down a bit.
As for home-price growth, Redfin's chief economist Daryl Fairweather weighs in. She expects a slowdown soon, given rising mortgage rates.
"I don't think home prices will go down, but buyers might be relieved to know that the double-digit year over year price growth we've been experiencing is likely to drop into the single digits in the coming months," she says.
Of course, this depends a great deal on the housing market in question. Housing price growth is largely dependent on localized factors, so keep that in mind when assessing different locations for your investments. Many Sun Belt migration destinations, for example, may see continued, more rapid price growth.
This price increase could be leading to increased demand for single-family rental homes, as many would-be homebuyers who can't afford the sky-high prices turn to renting instead. And often, it's single-family rental homes that they're turning to.
Interest Rates Are Rising
Mortgage interest rates in the U.S. continue their steady march upwards, having just increased beyond 6% on June 13, according to Mortgage News Daily. Rising interest rates are making it even more difficult for first-time buyers to afford a home. According to the National Association of Realtors, this increase means that some 18 million American households that could have afforded a property in January might now be priced out of the market.
How Can Investors Get Started in Today's Housing Market?
How can investors get started in today's red hot housing market, where property prices are soaring and interest rates are going up as well?When it comes to buying rental property, it's important to keep in mind that your own financial readiness will impact how you should invest and when just as much as the market indicators do.
With this in mind, here's a look at some things that investors should do this year to get themselves into a strong position to buy.
Evaluate Your Finances
First things first, it's a good idea to step back and evaluate your finances. This will allow you to create a strategy for investing. How strong of a borrower are you? What type of financing can you secure? What would your returns look like with the interest that you'd be paying? What can you do to improve your chances of securing a loan with better terms? These are all questions that you'll want to ask. You'll also want to ensure that your credit score is in good shape, along with your DTI (debt to income) ratio, and that you have 20-25% (in most cases) saved up for a down payment.
Get Creative With Your Investment Strategy
Another tactic to employ during a hot housing market is to get creative with your investment strategy. One technique that many investors use is the BRRRR strategy, which stands for Buy, Renovate, Rent, Refinance, and Repeat. Originated and popularized by Bigger Pockets, this strategy involves finding a home that's in need of repairs or upgrades, fixing it up, and renting it out before refinancing it. Since you'll have ideally increased the home's value through your repairs and renovations, you should look to obtain a cash-out refinance. You can then use the proceeds to purchase another investment. The BRRRR strategy is a good investment strategy and can work well for the right investor. Here's how you can get started with it.
Make Sure You're Ready
Do you have a plan for real estate investing? When it comes to buying an investment, it's important to ensure that you go in with a solid plan for what you're going to invest in and the type of returns that you're looking to generate. Make sure you know what you're getting into and ensure that you've done your research ahead of time so that you can make decisions that'll set you up for long-term success.
With housing prices increasing ever higher, is now a good time to get started with real estate investing? Once again, that depends on what you're looking for, your investment goals, and the market in question.
"There's a saying in real estate that money is made when a property is purchased, not when it is sold. In other words, people who overpay for a property may find it harder to make a profit than investors who know what to look for in a rental property," shares Rohde. "For investors with realistic expectations who are willing to put in the time and effort, now might be a good time to buy a rental property."
For investors, there is money to be made if you're careful and know what you're doing. That means knowing what you're looking for and making sure you run the numbers on each potential property to make sure it checks out as a potential investment. Have a plan to structure your financing carefully and in a way that'll allow you to maximize your returns long-term. Finally, assess the health of the local housing market in question. In most cases, you'll want to look for an emerging market, a place that's on the rise, not somewhere where prices are sky high and where it'll be much more difficult to get started.
If you can't make the numbers work, then move on to another property, don't feel pressured into paying over the odds just to secure an investment. Instead, keep looking and continue to be diligent. Your ideal investment is out there somewhere–you just need to find it.
Looking to find your ideal rental investment property? Check out your FREE guide: How to Assess and Survey a Potential Rental Property – Your Guide to Walkthroughs.
Are you looking to invest in a rental? Be sure to browse the Renters Warehouse inventory of rental properties available for sale right now. Then take a look at housing data for different markets across the U.S. Find an investment that meets your criteria, one that'll generate the returns that YOU'RE looking for.
Note: The opinions and advice contained in this article are curated from multiple sources and do not necessarily reflect the position of Renters Warehouse. This article is intended to inform and to educate but is not a substitute for professional advice. Investors are advised to conduct their own due diligence before making any investment decisions.
---
Back to Posts