How to Find Great Deals on Rental Property
Renters Warehouse Blog
Back to Posts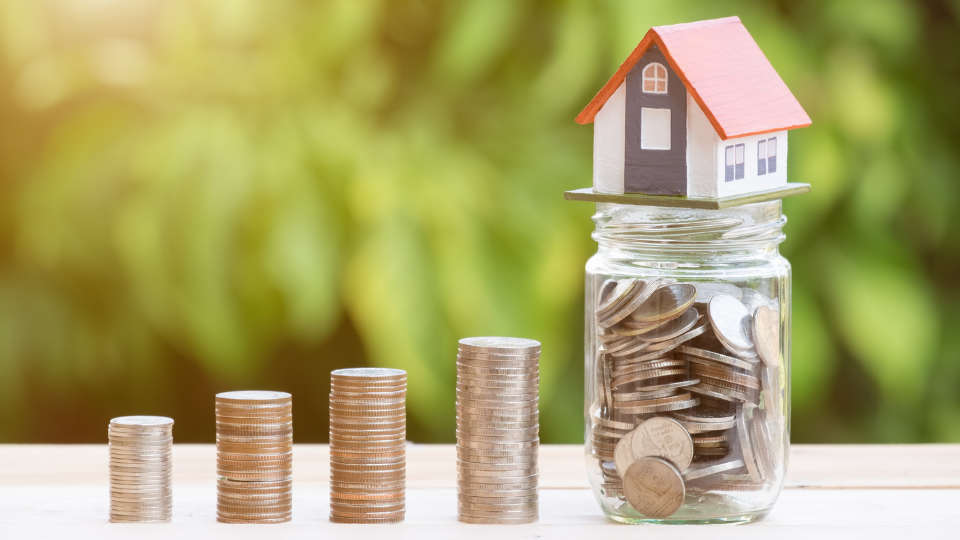 Finding an investment property is easy. However, finding a good deal on an investment property is another story.
It's easy enough to secure a rental property, but at the end of the day, you'll want to ensure that the property you buy is one that'll generate excellent returns. That's why, in many cases, it pays to spend a bit of time researching available rentals to find one that'll perform well as an investment. By securing a good deal, you'll be able to maximize your returns long-term, allowing you to generate more cash flow as a percentage of the property value and often experience better appreciation as well, especially when it comes to a value-add property like a fixer-upper.
Over the last few years, securing a good deal on a rental property has become even more of a challenge. Thanks to increasing demand for housing, price increases, and fewer foreclosures, it's not as easy to find a property that's below market value.
But it isn't impossible. There are still deals to be found; it's just a matter of patience, diligence, and looking in the right place at the right time. With this in mind, let's take a look at a few ways that you can find and secure a great deal on a rental property.
Identifying Your Niche as an Investor
Before you start looking for a property, it's important to determine which type of property will best suit your needs and investment style.
Here are a few different types of real estate investments:
Fix and Flip:

The fix-and-flip method of investing consists of buying a discounted property, fixing it up within a budget, and selling it to turn a profit. While it might sound simple, there are plenty of variables that go into investing with a fix-and-flip property. It can be a great way to grow your wealth, but it's also important that you buy the property at a reasonable price and know that you can sell it at a significantly higher price that will allow you to make a profit even after all of the renovations. This type of investing is contingent on timing the market. Profit can be made as long as the housing market has increased during the period of renovations, and by boosting the home's value by performing repairs.
Single-Family Rentals:

Single-family rentals are one of the most common rental investment properties, and for good reason. They're relatively easy to get started with and have a much lower risk than house flipping. They also offer the benefit of both long-term appreciation and immediate cash flow, so you get the best of both worlds. When it comes to finding a good deal with rental property, it's important to ensure that the property you're purchasing is in an emerging market and in a good neighborhood, one that's in demand.

Discover how to find and buy the perfect investment property

.
Multifamily Units:

Multifamily units like duplexes and triplexes are another good investment. Multifamily rentals are usually picked up by investors who have been in the game a while, but anyone can get started with these properties. Multifamily rentals offer a few advantages over traditional SFR. One such benefit is house hacking, where you live in one unit and rent the rest out. This will allow you to live in one unit rent-free while the other occupants pay down the mortgage. They're an ideal option for anyone who's first starting out.
Turnkey Rentals:

A turnkey rental is a property that's ready to be rented out as soon as it's purchased. A turnkey rental, while it may be more costly upfront, can be a fast way to get into the rental investment business.
Know Your Budget
Another important part of being prepared to snag a deal is to know your budget and your requirements upfront. Once you have determined your ideal niche, it's important that you know how much you can spend, how much work you can afford to put into it, and what your limits are. When you know what you are looking for, you won't waste time looking for a property that's outside of your budget.
Look Outside Your Local Area
Having a hard time finding an investment property that is within budget? It might be time to expand your search outside your local area. While investing outside your own backyard can be a bit of a challenge, opening your search perimeters to include areas that aren't next door can open the door to a whole new set of potential investments. While investing in another city or state can be a challenge, there are ways to combat this. First things first, you need to decide on a location to invest in.
Take a Trip:

If you have a general area in mind, it might be a good idea to take a trip to the area, especially if you aren't familiar with it. Scope out the local area, see what the neighborhoods are like, and find places where you'd like to invest. If you already have an area in mind, then you can narrow down your searches to specific neighborhoods you'd like to get better acquainted with.
Do Your Homework:

Regardless of where you are investing, it's still important to do your homework. Run the numbers and do your research. Be sure to research the neighborhood and the surrounding areas just as you would if you were researching a place in your own hometown. Learn everything there is to know about the place to help determine if it would be a good place to invest.
Invest in Inspections:

It's especially important to get an inspection done on the property, especially if you are buying out of town. While it might take a bit longer, having an inspection done will make you aware of what you're getting into, an important part of securing a good deal.
Hire a Property Manager:

Finally, when you do make an out-of-town purchase, it's a good idea to consider hiring a property manager. If you can't be physically available to your tenants and to keep an eye on the property, then hiring a property manager is a must.

Do you need a property manager?
Looking for more information on investing out of town? Check out: Investing Outside Your Home City, for some more tips and tricks.
Contact a Realtor
Another great way to find a potential deal is to go to the experts. A Realtor can set you up with an MLS search, which will alert you as soon as properties that meet your criteria become available, allowing you to act quickly.
Use Social Media
Many people are selling their own homes these days, and where is the first place they list? Social media, of course. Consider following some local real estate groups to see if you can pick up any deals. You should also spread the word to friends and family that you are looking for investment properties.
Networking
Making connections with the right people can open the right doors. If you are struggling to find a good deal, you might consider reaching out to your network. Your connections can make all the difference when it comes to finding a good deal.
Here are a few people you might want to consider networking with:
Wholesalers

Contractors

Real Estate Agents

Property Managers
Online Resources
Another great way to find good deals is by taking advantage of online resources. One great resource is the Renters Warehouse Research Center. With this tool, you'll be able to spot emerging markets; excellent places to find good deals on rental properties since these are places where property values are expected to grow over time. Find information like population growth, employment information, historical housing prices, and more.
Scout Out Pre-Foreclosures, Foreclosures, and Auction Property
Finding out about foreclosures, before they enter the foreclosure stage is a great way to get in on a deal early. Finding a pre-foreclosure can allow you the upper hand when it comes to snagging a deal. You can either make a deal before it goes into foreclosure or be the first in line to make an offer when it comes up. Here are a few different ways that you can go about finding pre-foreclosures:
Realtors

Public Records

Newspapers

Real Estate Wholesalers
Consider Auction Property
Buying at auction is another option if you're looking to secure a good deal. Some are in-person and others are online. There are a few things to keep in mind when going this route as well. You'll be expected to pay for the property in full on that day. You'll also be buying the home in whatever condition it's in, and there's no contingency for an inspection. If you'd like to get started, take a look at websites like RealtyTrac or Auction.com.
Note: Be dilligent. Make sure you always run the numbers to ensure that a property is a worthy investment. Never assume that just because you found one at auction or in pre-foreclosure that it's a good deal.
Getting Yourself Into a Good Position to Invest
Another way to secure the best deal possible on a rental property is by getting yourself into a good position to invest. This means working to improve your credit score and sourcing funds for a down payment. You'll also want to ensure that you have a solid source of income for the bank to see as well. A higher credit score and a bigger down payment will help you to qualify for a lower interest rate, meaning a better deal long-term on your rental property. As a bonus, if you're able to make a downpayment of 20% or higher, you will be able to forgo PMI (mortgage insurance), helping you to save even more.
Tip: Look for a Value-Add Property
Another way to find a great deal on a property is by looking to buy a value-add property. This means buying a fixer-upper that's in need of some repairs. Usually, these properties are sold below market value. Take care, though. In hot housing markets, investors tend to crowd out this space, and you may find that value-add properties are the same price as other properties on the market (after repairs and labor costs are factored in).
Finding a good deal on an investment property takes time, patience, and hard work. Often, your good deal will fall through, so don't be discouraged if you turn up empty-handed the first few times. Stay diligent, keep searching, and keep on running the numbers. In the end, your hard work will pay off. Soon you'll find a property that checks out and fits the bill, and you'll be able to start generating cash flow while setting yourself up for long-term wealth creation.
Want to start your search for rental property? Search our inventory of available properties for sale.
---
Back to Posts