Investing Outside Your Home City
Renters Warehouse Blog
Back to Posts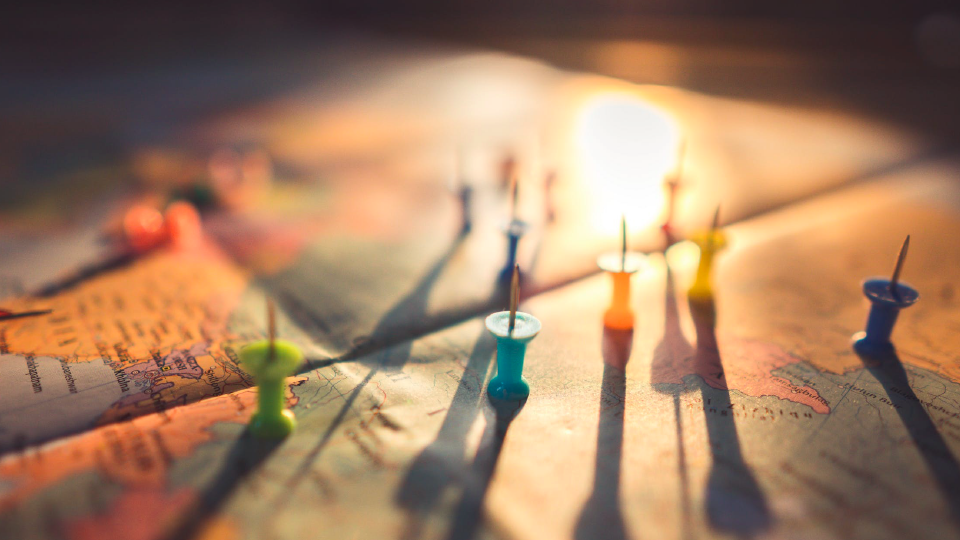 You buy a house in your neighborhood, rent it out, and start generating cash flow. That's the modus operandi path-to-success that landlords have been following for decades.
But these days, it's safe to say that landlords have more options, and more opportunities than ever before. Thanks to the fact that investing in out-of-town rentals is becoming far more feasible, and indeed, in some cases even more profitable, landlords across the country are seeing new opportunities open up in front of them -no matter where they might be.
But long-distance landlording isn't for everyone, and it's certainly not for the unprepared. In order to get the most out of your out-of-state investment, there are a few things you'll want to keep in mind before you make the jump.
How to Buy Long-Distance?
Perhaps the biggest hurdle is finding property to invest in. While it's easy enough to see what's available in different markets; just head over to Trulia or Zillow, keep in mind that when it comes to buying out-of-state, there are a few important precautions that you'll want to take to ensure that you end up with a winning rental property.
Consider the Area

: Before you start looking at properties, it's a good idea to start looking for specific markets to invest in. You might be buying a house, but you are also making an investment in a new community; one that you have very little information about, so do your research up front. To ensure profitability, focus on the area first, the property second. Try to find an area that's poised to experience growth; don't buy something sight unseen simply because the price was right. Consider tools like

Zillow's Market Report

to get a good overview of hot rental markets across the country.
Get Boots on the Ground:

Things often appear one way online, while being completely different in person. If you think you have found an area that you would like to consider investing in, and a property or two that you like the look of, then make plans to visit them in person. Yes, buy a ticket and go to the town itself. Go see the properties. Take a look at the neighborhoods, and see what's happening. Talk to local real estate agents, make a point to visit the properties at different times of day, and make sure you know what you're getting into first.
Start Networking:

If you're getting serious about a place, you should start making connections in the area. Make a list of people you would like to connect with before you visit. Real estate agents, property managers, and general contractors would be a great place to start.
Run the Numbers:

Finally, just as you would with a local property, it's important to run the numbers on the property, to ensure that it will be a profitable rental investment. Get estimates on insurance, utilities, and check into the taxes. Add up all of the expenses, taking into account vacancy times (at least one month per year) and maintenance and repairs. Then look to find your projected cash flow, as well as your

cap rate

-

net operating income as a percentage of the sales price

, and your

cash-on-cash returns

-

annual before-tax cash flow compared to the total cash invested

. These three numbers will show you what you need to know about the long-term profitability of a potential investment.
Benefits of Long-Distance Investing
As with any big decision, with long-distance landlording, there are pros and cons to carefully weigh and consider first.
First, let's look at a few of the main benefits that come from investing long-distance.
The Chance to Invest in a Better Market
The best thing about investing in long-distance property is that it opens the door to different markets; allowing you to take advantage of opportunities that may be better than what's available in your own backyard. When investing out-of-town, you're not limited to local options; instead, you can expand your search nationwide and seek out the very best opportunities.
The Opportunity to Secure a Potential Retirement Home
Another benefit of investing in out-of-town markets is the opportunity to secure, and fund your future retirement home -or a home that you'd like to return to one day. Some investors opt to buy a beachside home or country retreat, and then rent it out -paying down the mortgage. When they reach retirement -they can move into the property. Or, if they've changed their mind, they could always sell it or continue to rent it out. Rental property gives you options!
Finally, one additional benefit of investing in certain markets outside of your area is the potential for new tax deductions. For instance, say you have a child who's going to college. If you have a rental in that area, you could allow your child to live in the home and rent out the other rooms to fellow students. You could also write-off travel to the area, as long as you're inspecting the property or conducting legitimate rental-related business while you're there as the main purpose of your trip.
Challenges of Long-Distance Investing
Of course, there are also challenges that can arise when you're not there to oversee things directly. Let's take a look at some now.
You Have Limited Knowledge
The first hurdle is the fact that you'll begin your journey with little knowledge of the general area and rental market. When investing in out-of-town property, it's important to do extensive research upfront, to ensure that you're familiar with the area, the market, and the community first.
You'll Need to Rely on Others
For many, the fact that the property isn't close enough to manage on their own is enough to put them off of the idea of out-of-state investing. For others; however, this isn't much of a challenge; it's simply a matter of finding a good property manager to oversee their investment for them. Relying on others -especially when they are qualified professionals; isn't always a bad idea!
Relying on others can, in some cases, prove to be costly. You won't be able to dash over to the property on a minute's notice to adjust the hot water temperature or deal with a leaking sink; instead, you'll have to pay people, every time something happens -something that can add up; especially if you're using multiple contractors, and sending them out for emergencies. Of course, you can reduce much of the stress, hassle, and cost, by enlisting a dedicated property manager, for a set monthly fee each month; an option that generally proves to be far more cost effective.
Is It Worth It?
The answer is it depends!
While we've all heard horror stories of long-distance rentals gone wrong; the truth is that long-distance investments, when done right, can prove to be tremendously profitable. In fact, many investors today are long-distance landlords; preferring not to limit themselves to what's available in their local area, and instead enjoying the freedom of investing in up-and-coming markets.
The key to success with rental property, whether it's local or farther afield, is taking the time to conduct extensive research upfront to ensure the profitability of an investment, and creating a plan for managing that property.
At the end of the day, there are pros and cons to each location and unique challenges to face and consider. However, as long as you have run the figures, calculated the risks, and considered both the challenges and the benefits, then you can rest easy in your decision; regardless of how close to home it may be!
Have you invested in out-of-town property? Are you thinking of taking the leap?
---
Back to Posts