How to Choose the Right Market to Invest In
Renters Warehouse Blog
Back to Posts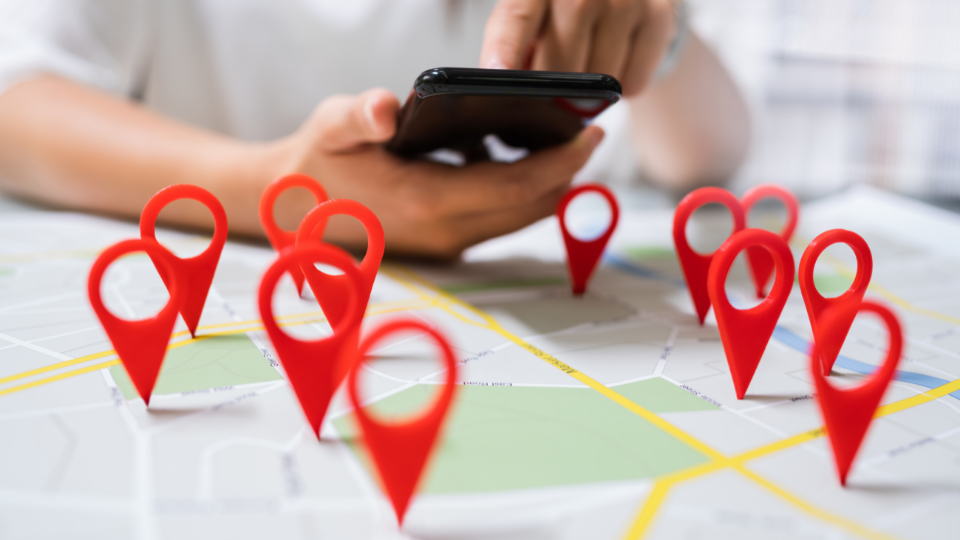 When it comes to investing in real estate, one of the biggest decisions you will make is where you choose to invest. Finding the right market to invest in is one of the factors that will make or break your success with real estate investing, so it's important to make sure you've got this right.
Fortunately, finding a good market isn't a matter of chance. There's a lot that you can do to ensure that the market you're investing in meets your investment criteria and goals. One of the great things about investing today is that there's a wealth of information available online that can help to make your investment decisions easier. From population data to housing price appreciation, you can see it all easily, right at your fingertips, making it easy to assess the health of different housing markets, and allowing you to find one that's perfect for your needs.
If you're thinking of investing in a rental property, here are a few things to consider to help you choose the best housing market.
Set Your Goals
Before you start, you'll want to take some time to outline your big-picture investing goals and your investment strategy. Why do you want to invest? What are you hoping to gain from your investments? There is not a 'one size fits all' approach when it comes to answering this question, so take some time to pinpoint exactly where you want your investments to take you. Are you looking for passive income or long-term financial freedom? Are you hoping for early retirement? Getting clear on what your goals are will help you to determine the type of property that you should invest in, what type of returns you should be getting, and crucially, what market you should invest in as well.
Keep in mind that housing markets vary considerably, so be sure to look for one that offers the returns that you're looking for. While some tend to have properties that generate good cash flow, others tend to experience better rates of appreciation. Some markets will have both. Just make sure you know what you're looking for first before you dive in.
How to Determine What Type of Rental Property You're Looking For
What type of property are you looking for? Will you be buying a single-family rental? Or, maybe you'd like to buy a duplex? Some investors set their sights on multi-family units or even commercial properties. What about short-term or long-term rentals? Are you planning to do traditional rental properties, or would you like to have vacation rentals? Once you're clear about exactly what you're looking for, you'll be able to find a market that will offer you the best returns.
Start Your Search
Next, it's time to start thinking about where you should invest. While many investors opt to start investing in their own hometown when it comes to investing you aren't limited to your own city. In fact, expanding your search perimeter can help open the doors to better investment options and opportunities.
Finding a Market to Invest In
Now, let's take a look at some things that you'll want to consider when looking for a market to invest in.
The Economy and Local Jobs
A growing economy is a good sign to look for when it comes to finding a city to invest in. If the economy is suffering, then the real estate market will be suffering as well. The economy will impact local housing prices and rental demand. A healthy job market, low unemployment rates, and good population growth are all good signs that the housing market is doing well.
Here are a few indicators that a location has a strong job market:
Are the number of jobs increasing?

Is the median salary increasing?

Are there a range of professional jobs?

Is the job market diversified?

What is unemployment like?
It's true; no location is 100% perfect. But in most cases, you'll want to see industries that are diversified, a mix of different professions, a rising median salary, and low unemployment rates. Also, look for signs of new economic development. News that a major new development is coming in, such as an Amazon distribution center, is always a good sign.
Another indication of a good investment city is the population. You will want to determine what migration is and see whether people are moving in or leaving. A growing population is often a good indication of a growing economy as well.
Another aspect to consider when choosing a city is the tenant and landlord laws in the area. Every location has its own unique set of tenant and landlord laws in regards to things such as rent increases, security deposits, evictions, landlord responsibilities, and more. Before deciding on a city, it is important to research the laws in the area to determine if they will be favorable to landlords. Wondering which states are most landlord-friendly? Take a look at this list.
Are you investing for appreciation? Most investors are. If appreciation is part of your strategy, then you'll want to look for a market where housing prices have continued to increase over the years. Some places in the Midwest or very small towns sometimes experience low, or nonexistent appreciation. Many markets, though, especially places that are in or just outside of major metropolises often have strong appreciation, so be sure to keep this in mind when scouting out a location.
Another thing you will want to consider are the property taxes. Property taxes vary from state to state, so make sure you know what you're looking at for taxes each year if you buy a property in this location. See: 7 States With the Lowest Property Taxes.
Good local schools are important for families who are looking to rent. Be sure to research the schools and their ratings to determine if that location will be an ideal place for you to invest. Schools that have a low rating could make it difficult to find long-term tenants, especially if you're buying family-sized homes. You can see what schools are rated using the Great Schools rating tool, it's also integrated with Zillow's search feature if you're looking for homes on there.
Another thing you will want to consider is the crime rate in the local neighborhood. Tenants are more likely to move to a neighborhood where crime rates are low. Take a look at websites like City-data.com to get an idea about crime by location.
The price to rent ratio will help you determine if the area is affordable for local residents.
The price to rent ratio will look like this: Price-to-Rent Ratio = Property price / annual rent
The higher the price-to-rent ratio, the worse the market for rental property investments. In most cases, you will want to find a moderate price-to-rent ratio as these markets generally have people looking to rent, rather than buy.
The local housing market matters, but the neighborhood itself will have a big impact on the success of your investment as well. Don't just take a birdseye view of things, get granular with your data and analyze the local neighborhood that your prospective property is in. Look at it through the perspective of your potential tenant. Is it the kind of place they'd want to live? If you have a 2-3 bedroom house, there's a good chance that your home will be rented by young families, so think about things like local schools. What are they rated? How close are they?
There's a saying in real estate that you should "buy the worst house on the block." This is because the other houses on the street will impact your property's value as well, for better or worse, so keep this in mind when scouting out properties as well.
Finally, you'll also want to consider local amenities. An area that has plenty of amenities like shops, restaurants, parks, and other features is always a good sign. While you're at it, consider proximity to good schools, whether or not the area is walkable, and other features that help to contribute to a neighborhood's desirability.
Consider Investing In an Emerging Market
Many investors prefer to invest in an emerging market, one that's up-and-coming and going places, rather than one that's already booming, and with sky-high prices to match. So how can you spot one of these up-and-coming gems?
Population Growth:

Population growth is one sign of an emerging market. Look for an increase, and try to find out where the increase is coming from. Are they likely to make good, long-term tenants?
Building Permits

: Check to see how many building permits are being pulled. Too few could mean that there's not much happening here, too many though, could mean that the area may have trouble absorbing the supply.
Affordability

: Can the renters afford the rent? A median income that's more than 66% of the median annual rent is an indication of an affordable market.
Absorption Rates

: Are new buildings being rented quickly or are they lingering on the market for a while? The absorption rate will give you an idea about whether there's strong demand for housing.

Learn more about calculating the absorption rate

.
So where should you start once you have a prospective property in your sights? Once you have a potential property, be sure to head over to the Renters Warehouse Research Center. There you'll find data like home price performance, unemployment rates, job diversity, population changes, and more. It's a great place to begin your search. Once you have this information, you can branch out from there, looking at crime in the local area, assessing the job scene, and checking out the local schools to see how everything stacks up.
While the house you buy is important, remember that you can change a lot of things about a house, but you cannot change its location. Regardless of what your investing goals are and no matter where you're thinking of investing, it's important to do your research ahead of time. Armed with the facts and the data, you'll soon have a good indicator of the health of the local market, and will be able to run the numbers and assess the long-term returns on your potential investment with much better accuracy. Soon, you'll find that spotting good housing markets starts to become second nature, and you'll be able to tell quickly and efficiently whether something checks out as a solid investment.
Looking for more tips on spotting a good local market? Check out: Spotting a Good Investment Property, to see how you can find a solid rental investment, one with excellent potential.
Ready to take the next step? Visit Renters Warehouse today for a FREE Investment Consultation. Or, view investment properties that are ready to go, many of them complete with tenants, and start building your own investment property empire.
---
Back to Posts