7 States With The Lowest Property Taxes - What Are Their Housing Markets Like?
Renters Warehouse Blog
Back to Posts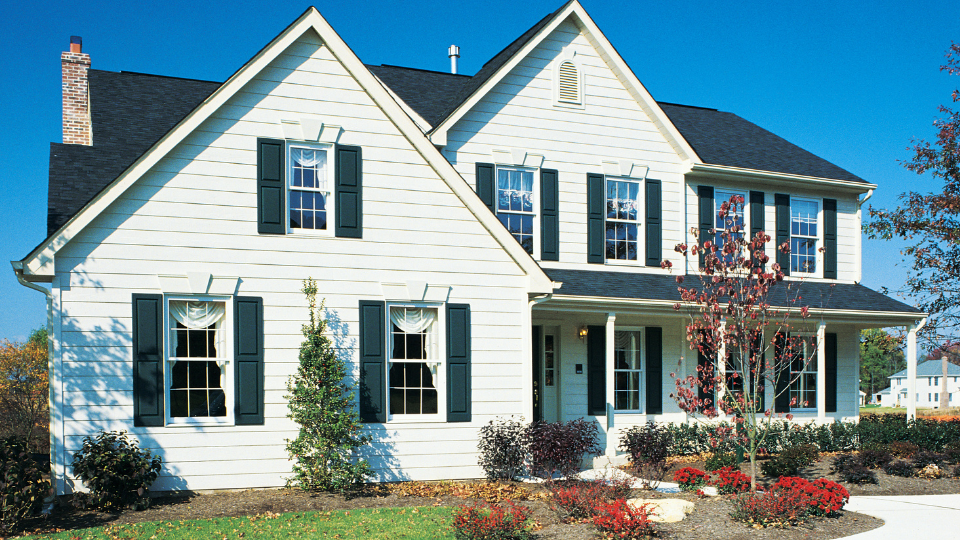 For many landlords, investing in a state with low property taxes is an attractive option. After all, property taxes are no small matter, in fact, they're the largest source of revenue for state and local governments. These taxes are levied based on the value of your property and currently, they average at 1.11%. Hawaii had the lowest rates in the country, coming in at 0.26%. New Jersey, on the other hand, has the highest rates, coming in at 1.89%.
In addition to New Jersey, the states of New Hampshire, Texas, Nebraska, Wisconsin, Illinois, and Connecticut have the highest property taxes, so if you're investing in these states, you'll want to be especially careful to factor in the cost of property taxes when running the numbers on a potential property. But the good news is that there are 28 states that have property taxes under 1% - with many under 0.7%.
In this article, we will have a look at some of the states with the lowest property taxes and then dive in deeper into their housing markets as well.
States With Low Property Taxes
While investing in a state with low property taxes may seem like a cost-saving opportunity, it's important to consider the rental market in these states as well. After all, you don't want that savings to be eaten up by other expenses. Still, it can be helpful to have a good idea about which states have lower property taxes. With this in mind, let's see where you can expect to save on yearly fees, and find out what you can anticipate when investing there as well
Hawaii
If we are going to start with good news for you as an investor, why not start with one of the most beautiful states, while we are at it?
Hawaii is the state with the lowest property taxes in all the United States with 0.26%, but it is important to consider that the median home price is quite high according to national standards. This is a good way to balance the cost of the initial property, especially when you are able to make a significant amount of monthly income to offset this.
Hawaii is 38% renter-occupied, and the average rent sits at $1500 to $2,000. The top-ten cities in the state of Hawaii all have a rent that averages $2,700. And the best news is that your rental property can be a long-term housing unit, a short-term rental property or a future retirement residence. You can adjust the home to your needs, and may also benefit from the property if you'd like to vacation there yourself as well.
Alabama
Let's move on to a different part of the country now and have a look at the state with a 0.48% property tax, the second-lowest in the country. And the best news? Investors are flocking to Alabama where median house prices are sitting at around 270k and 42% of the rents are between$1,000 to $1,500.
Alabama has a booming economy and people are moving to this state for job opportunities and to raise families.
See SFR rentals for sale in Alabama.
Colorado
Moving northwest, investors will be happy to know about the 0.52% property taxes in the state of Colorado.
While the typical cost of a home is quite high at around $460k, the average rental goes for an average of $1,600. The top-ten populated cities have a rental rate of over $2,000. The low property taxes and the high rental income should be enough to tempt you, but if you need more, the market trend predictions of home values going up significantly, year by year, should definitely tip the scales.
Unfortunately, it is a seller's market in Colorado. But your property will be sure to be occupied, and your investment will certainly appreciate in value once you choose to sell.
See SFR rentals for sale in Colorado.
Louisiana
Louisiana has property taxes at a low 0.53%. Home values are very affordable in comparison to the rest of the country, and renter-occupied households make up 53% of the properties of the most populated cities in Louisiana.
Rent comes in at a $1,100 average, but goes up as the number of bedrooms increases. In addition, the top-ten cities for rentals in Louisiana are averaging $1,600 to $1,900 in rental prices. To top it off, Louisiana has some popular cities that are perfect for vacation rentals, but you do have to keep natural disaster insurance in mind as an additional cost since this area is prone to hurricanes.
See SFR rentals for sale in Louisiana.
Utah
Utah has seen population growth in recent years. It also tops the charts as 61st out of 100 U.S. cities for more expensive rental rates, which is great for you as a rental owner. But it does have an extreme housing shortage, including rental properties. That leads to demand exceeding supply, which means you won't find any bargains when you're property hunting.
That being said, Utah has a 0.56% property tax rate, which is excellent for a state that is around 49% renter-occupied. And because of the high demand, you can price your property accordingly and are likely to have few vacancies. Single-family homes also remain the most popular option for rentals, and new affordable builds are on the horizon in the major cities.
See SFR rentals for sale in Utah.
Nevada
The beautiful state of Nevada boasts a 0.58% property tax rate. This is another state where you have the potential to own long-term or vacation properties, depending on your long-term goals for your property investment.
Median home value is increasing at a steady rate right alongside the population growth, but it is important to note that the occupancy rate for housing is at 89% percent in Nevada. This may mean your property is at risk for vacancies.
In addition, Nevada's most populated cities are a seller's market, and Review Journal describes the market as "bonkers" right now. There is a low inventory, pricing is at a record high, and people are paying in cash to get their hands on properties. While property taxes might be low, these other factors should be taken into consideration before you decide to dive into this market.
See SFR rentals for sale in Nevada.
West Virginia
We want to end this list with a winner, and West Virginia is the state to keep an eye on. It has a property tax rate of 0.59% and it's been named one of the best states in America to invest in property.
Although it's currently enjoying a seller's market, it's still a good idea to take the time to research the housing market and consider adding a property in West Virginia to your portfolio. Home values are increasing at a steady rate but are still very affordable in comparison to the rest of the United States. There are also cities within the state, such as Shepherdstown, that boast large college populations which means a demand for short-term rentals. Keep in mind though, that your occupancy rates may dwindle during the summer months when students return home.
See SFR rentals for sale in West Virginia.
See Also: Investing Outside Your Home City
Low Property Taxes - Not the Only Factor to Consider
While low property taxes are an important consideration and can represent a significant cost savings, they should not be the only factor that you examine when choosing your next investment.
Here are some additional things to consider before you dive in.
Insurance Costs - Insurance costs vary by state and take factors such as weather and natural disaster into consideration when fees are established. If you are investing out-of-state, you should do some investigative research into the average insurance prices for the home you are interested in. You must also examine any additional insurance fees that may be required if your rental will become a vacation unit. What you may be saving on property taxes you may be overpaying in insurance fees.
Demand - You'll also need to research the demand for rentals in the cities you're thinking of investing in. To find this, you can check out the average rent for properties in these areas, and try to assess available housing stock as well.
Within each state, city needs and renter demand varies. Be sure to look at data about median income, space requirements, and unit pricing when you've narrowed down a property that interests you. Potential could be scattered all over the state, and you may find success in one city and disappointment in the next, despite those low property taxes.
State Laws - Remember that state laws differ with regards to rental real estate investments. Do careful research into landlord-tenant legislation and tax laws for any new states you intend to invest in.
Distance - You cannot consider investing out of state without also considering the distance between you and your property. Diversifying your investment portfolio with an out-of-state property is a great idea, especially if the real estate market in your area is expensive. If you're concerned about being an out-of-state landlord, there's no need to let that put you off the idea of investing. There are solutions available today that make it easier than ever to invest in property that's out of state. By hiring a property manager, you'll be able to outsource everything from maintenance to tenant sourcing and screening, to any other spur-of-the-moment issues that can arise.
See Also: The Advantages of Hiring a Property Manager - You'll Wish You Did It Sooner!
It's easy to feel tempted by low property taxes, but it's also important to do additional research into the housing market before you make the jump. If you're not careful, the amount that you end up saving on your yearly property costs could be eaten up by other costs, including vacancies or even local taxes.
The fact is that every state has the potential to be home to a successful investment. But you'll want to dial in your research to a granular level as well. Assess the local housing market and the city in question, then look at the neighborhood to get an idea on property prices and long-term demand. The best investment will depend largely on factors such as the housing market, the expected appreciation and cash flow, and the price that you're able to secure the property at. These are important considerations that can make or break your success. It's important to find the city that speaks to your needs and will help you reach your investment goals, and then run the numbers to make sure it can get you there.
Looking for a rental property? Check out our available inventory.
---
Back to Posts