Questions to Ask Yourself Before Selecting a Rental Unit to Live In
Renters Warehouse Blog
Back to Posts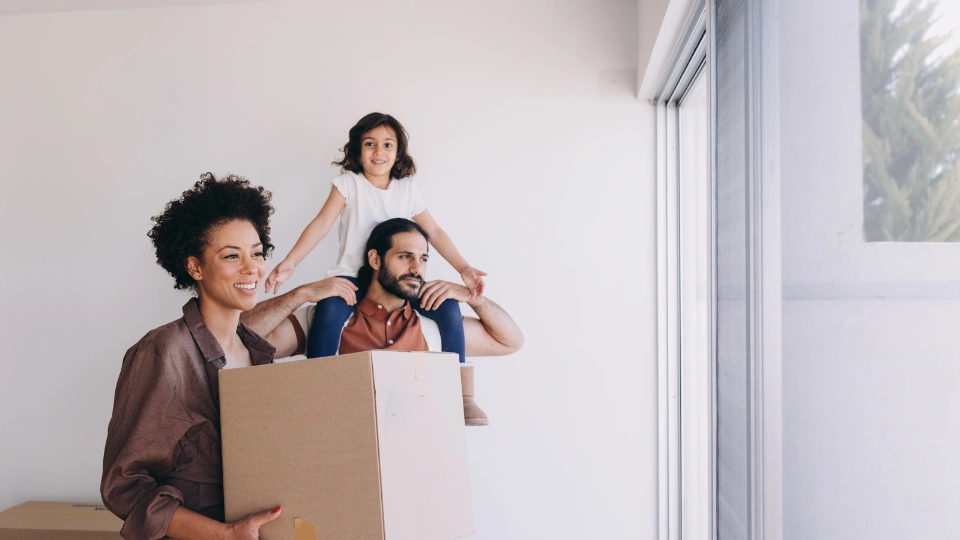 Choosing a new rental home can be exciting. But as you meticulously browse through listings, visit potential places, and envision your life in each one, you might find yourself navigating a rollercoaster of emotions.
One minute, you're excited about what seems like the perfect rental, then suddenly, you're anxiously asking questions such as, "Is this the right location for me?" or "Can I comfortably afford this rent?"
Choosing a rental unit to live in is a big decision that shouldn't be taken lightly. By asking detailed questions and thoroughly evaluating each aspect of the home and the rental agreement, you can make an informed choice that aligns with your needs and preferences.
From budgeting, amenities, and safety to lease terms, let's look at the questions you should ask yourself to help you find the perfect living space.
17 Important Questions to Ask Before You Rent a Unit
How much rent can I afford?
Most personal finance experts believe you shouldn't spend more than 30% of your income on housing and other related costs. However, this may not always apply to everyone, especially those looking to move to more expensive cities.
The key is to establish a clear and realistic budget before diving into the rental market. Calculate how much you can comfortably allocate each month for rent, considering your other financial obligations. Remember that your budget should not only cover the base rent but also additional costs like renters' insurance and any utilities not included in the rent.
When determining your rent budget, consider your other long-term financial goals. Are you renting so that you can invest in other assets, preparing to buy your own property, or saving for future retirement? Budgeting will allow you to maintain financial stability and build a solid foundation for your future.
What location suits me best?
Location is a fundamental aspect of choosing a rental. Do you prefer a laid-back suburban neighborhood or the busy city center? Beyond just the city or neighborhood, consider your surroundings. Are there schools, healthcare facilities, grocery stores, and recreational areas? Is it accessible to public transportation? Reflect on your daily routine and preferences to find a location that complements your lifestyle.
You should also determine what your work commute will be like. If you're not a morning person and it takes one hour of public transport to get to your workplace, then renting a place that's closer to work may vastly improve your quality of life.
What type of rental do I need?
There are many types of rental homes, from cozy studio apartments to spacious single-family homes. Your choice will depend on your household size, personal preferences, and future plans. Families may require more space, while singles or couples might opt for a more compact unit to minimize maintenance responsibilities. Consider factors like the number of bedrooms and bathrooms, as well as the layout and square footage that will best accommodate your needs. In addition, consider how much space you need for the items you already have at home, and even how much you enjoy cleaning.
What amenities do you absolutely need?
Every rental unit comes with a unique set of amenities. Make a list of amenities that are non-negotiable for you, but also be honest about which ones are needed and which ones are just nice to have extras. Identifying your must-haves will help you prioritize your options and narrow your search.
Rental amenities may include a washer and dryer in the unit, a dishwasher, central air conditioning, a fitness center, a pool, or a pet-friendly policy. While amenities enhance the living experience, be mindful of the related costs. Some rental units may charge higher rents for extensive amenities, so strike a balance between your desires and your budget.
Is the neighborhood and unit safe and secure?
You've found a nice, newly-built two-bedroom house renting that's priced affordably, but it's in a dangerous neighborhood. While the savings may be tempting, never sacrifice your personal safety and security when selecting a rental. Be sure to do your research. Consider visiting the area multiple times at various times of the day. You might also reach out to current neighbors in the area to get a sense of the safety.
Check if there are security measures in place within the community, building, and in the unit itself. This may include surveillance cameras, secure entry systems, well-lit common areas, and on-site security personnel.
Check out our Tips for Tenants Moving to a New Area.
Am I allowed to have pets?
If you have pets or plan to adopt one in the future, then you should look into the landlord's pet policy. Some properties may have restrictions on the type, size, and number of pets allowed, along with fees and deposits. Ensure that your furry friends are not only welcome but can also thrive in their new environment. Be prepared to comply with any pet-related rules and responsibilities, such as cleaning up after your pets or keeping them on a leash in common areas.
How long is the lease term?
Lease terms can vary widely, ranging from month-to-month to several years. Try to think ahead and consider how long you'd like to stay in the area. Shorter lease terms provide flexibility but may come at the cost of stability, as there may be the risk of non-renewal or frequent rent increases.
Longer lease terms offer more stability and lower monthly rents, but they can also limit your flexibility to move if your circumstances change.
What's included in the rent price?
Some rental units bundle certain utilities like water, gas, or trash removal into the rent price, while others require tenants to cover these costs separately. Understanding these expenses upfront will help you create a more accurate and manageable budget and help you decide if you can afford the associated rent costs.
If the cost of utilities are included, be sure to inquire about how utility payments are calculated. Some rentals may have fixed utility fees, while others might have variable charges based on usage. Knowing the specifics will prevent unexpected financial surprises.
Don't let moving put a big dent in your savings. Check out Moving In or Out? Tips for Tenants On Combating Moving Expenses.
Are there any additional fees?
Besides the monthly rent, inquire about any extra fees related to the rental unit. These fees vary widely and may include application fees, security deposits, pet fees, parking fees, and late payment penalties. Understanding these costs will prevent unpleasant surprises when you sign the lease.
Take note of any one-time fees that may be required before move-in, such as the security deposit. Ensure that you have a clear understanding of how this is calculated and familiarize yourself with your security deposit rights as a tenant as well.
Is renters insurance required?
A landlord's insurance protects the rental's physical structure only and doesn't cover a tenant's belongings. Because of this, many landlords require tenants to have renters' insurance to protect their personal possessions in case of unexpected events such as fires or theft. Inquire about the renters' insurance requirement and the minimum coverage amount needed to comply with the lease agreement.
While renters' insurance is an added expense, it provides valuable protection for your possessions and liability coverage, offering a financial safety net for any unforeseen circumstances.
Read more about why renters insurance is important here: The Benefits of Renter's Insurance: Protecting Your Belongings and Liability.
What's the maintenance process like?
Maintenance issues can arise in any rental home, and how they are addressed can significantly impact your living experience. Inquire about the maintenance process, including how to submit maintenance requests, the typical response time, and who to contact in emergencies.
A reliable maintenance team helps ensure your comfort and maintain the condition of the rental unit. Consider reaching out to current or former tenants to gather insights about their experiences with maintenance.
What's the noise level around the home?
Investigate what the noise levels are like in the area, especially during different times of the day. Is the unit located on a busy street with constant traffic noise? Are there construction sites nearby that might generate significant noise pollution? Also, consider the noise within the building or house itself. Thin walls, poor noise isolation, and noisy neighbors can be sources of frustration. Constant, everyday noise pollution can affect not only your mental health but your physical health as well.
How's the accessibility?
Accessibility is a critical consideration if you or someone in your household has specific mobility needs. Evaluate the rental unit for features that facilitate accessibility, such as ramps, elevators, wider doorways, and bathroom grab bars.
If accessibility is required, communicate your needs with the landlord or property management to ensure the rental unit can accommodate your specific requirements. Prioritizing accessibility will ensure your living space is safe and comfortable for everyone in your household.
Does it come with parking?
The parking situation is a vital consideration if you own a vehicle or plan on getting one. Find out whether the property offers on-site parking, whether it's included in the rent, or if there are extra fees for parking.
Also, inquire about the availability of designated parking spaces, visitor parking, and whether there are any restrictions on the number of vehicles you can park on the premises. Adequate parking can save you time and reduce the stress that comes with looking for a parking spot.
What are the rental restrictions?
Before committing to a rental, check for the restrictions that may apply. Restrictions can cover many areas, including rules on subletting, making alterations to the unit, or hosting guests for extended periods.
Violating these restrictions could lead to lease termination or penalties, so it's essential to understand and stick to them throughout your tenancy. If the rules seem too unreasonable, ask the landlord or property manager for clarification or negotiation.
What are the terms for renewal and termination?
Some leases may automatically renew unless you provide notice of your intention to move out, while others require you to initiate the renewal process actively. Lease termination procedures should be clear and reasonable if you must end your lease early for any reason.
Knowing the terms will prevent any confusion or unexpected consequences when it's time to renew or terminate your lease. Remember to record important dates to ensure you comply with the lease agreement.
What's the policy on ending the lease?
Life can be unpredictable, and your circumstances may change during your lease term. Find out the penalties, notice requirements, and any conditions that may allow for lease termination without penalties.
Keep in mind that breaking a lease can have financial implications, so it's advisable to explore alternative solutions, such as subletting or finding a replacement tenant, if your situation necessitates a move.
Remember that your rental unit should not only meet your immediate requirements but also contribute to your comfort and peace of mind. Take your time, do your research, and engage with the landlord to address any concerns or questions. Armed with this information, you can start your renting journey with confidence, knowing that you've made an informed decision that sets the stage for an enjoyable living experience.

Looking for your next place? View available rental homes to see a list of rentals in YOUR area today. If you want more advice to help make renting as straightforward and hassle-free as possible, check out our Renters Warehouse Resident Resources section.
---
Back to Posts