What Type of Rental Should You Get?
Renters Warehouse Blog
Back to Posts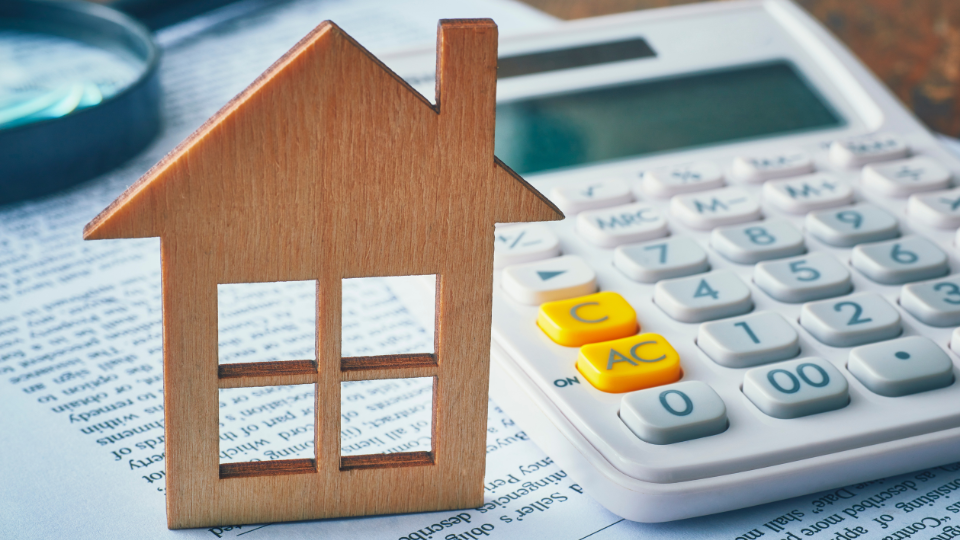 Looking for a new place to call home?
There are many options available for you to consider—especially if you're renting. These days, rental housing varies considerably across the board from small, entry-level houses in the suburbs to luxury apartments in the city. Many people today are renting, in fact, some 36% of the nation's housing is headed by renter households, and in many markets, demand for rental housing is going up as well—and renters today are demanding better options and more choices.
No matter what you're looking for, rental housing has you covered. In this article, we'll highlight some different types of rental housing that are available, along with some things that you should keep in mind to help you find a place that's perfect for you.
Things to Consider When Looking for a New Rental Home
Whether you're looking to relocate for work or upgrading to a new place, rental housing gives you options. Renting gives you access to housing near work in a place where buying might be difficult or downright impossible. Renting is much easier than buying in most cases and often, it's a more affordable option as well. It can also give you access to a place—or a neighborhood—that might otherwise be out of budget if buying were your only option, something that many people appreciate about renting. Finally, it gives you flexibility as well. If you aren't ready to commit to your forever home or aren't planning to be in one location for very long, renting allows you to try the area before you commit to buying. In short, renting gives you access to housing on your terms 100%.
When it comes to renting, you'll want to consider the following factors:
Location

: Is it a reasonable commute to work, or located in a neighborhood that you enjoy? Is it near good schools if that's a priority for you?

Space

: How much will you need? How many bedrooms and bathrooms will you need?

Features and Amenities:

Is it near important amenities? Does it include features that are important to you? This could include parking spaces, outdoor space, bedrooms that have enough space, a kitchen that's a good size, or windows that let in plenty of light. It could also include

pet-friendliness

.

Cost

: And of course, cost. You'll want to make sure it's within your budget as well.
Keeping these factors in mind, you'll be able to navigate through the sea of options available to you and find something that meets your needs and budget. Remember that in some cases, you may need to compromise in some areas, but make sure you hold firm on non-negotiables, those things that you absolutely deal-breakers and very important to you.
Different Types of Rental Property


Now, here's a look at some of the most popular rental options that are available: apartments, townhouses and condos, duplexes and triplexes, and single-family residential rentals. Let's see how they all stack up now.
Apartments
First up, we have apartment living. Apartments aren't for everyone, but they can be just the ticket for people who live on their own or small families. Apartments range from apartment complexes in big cities to small apartments in private homes that have been turned into a rental unit. They are extremely varied, with each one offering its own amenities and features.
Benefits of Investing in Apartments
Many apartment complexes offer access to shared on-site amenities such as a pool, gym, or outdoor space. You could also save yourself the cost of gym or pool memberships by taking advantage of these amenities. Plus, they are conveniently located in your apartment building, saving you the commute.
Since you don't have a lot of outdoor space, the maintenance on your apartment is generally very low. While you will be responsible for cleaning your own space, there is generally an on-site caretaker for the maintenance and landscaping of common areas.
Can Be More Cost-Effective
While apartments can be more cost-effective than other rentals, the cost of an apartment varies considerably, depending on the market in question and the apartment itself. Often, utilities are included in the rent, which makes planning and budgeting easier.
Downsides to Investing in an Apartment or Condo
Another thing to consider is that apartments generally have limited space. Of course, this depends on the apartment in question—some newer apartments have larger dimensions and higher ceilings, but others tend to be downright small and cramped.
Parking is usually limited with apartments. In many cases, you will be parking in a large parking lot or in a parking garage. This means that there might not be parking options available for visitors and if there are, the options could be limited or used frequently.
Of all the options that are available, apartments offer the least amount of privacy. Since you could have neighbors above, below, and on either side of you, you'll probably be running into your neighbors quite frequently. You should also consider that there may be the noise factor to consider as well as your own noise-levels as well if you have a family or enjoy having guests over.
Apartment units are generally appealing to people who would like to live centrally and don't need a lot of space. If you are looking for a small pad to call home and space isn't an issue, then an apartment might be the way to go.
Investing in Townhomes or Condos
If you're looking to rent in the city, then a townhouse or condo might come up as another option. These can be ideal for those who are looking for a bit more privacy than an apartment, and they usually rent for less than a single-family home—but not always. We'll be looking at them together here as they are fairly similar, but there are differences between condos and townhouses.
Benefits of Investing in a Townhouse or Condo
While this will depend on the townhouse in question, in some cases, townhouses can be found in communities with amenities including pools, tennis courts, fitness centers, and more. In some cases, they're located in gated communities which offer additional security and some privacy as well.
Townhouse and condo communities are often part of a home owner association (HOA) which tend to have strict rules on the upkeep and maintenance of the outside of a home, many of which handle it themselves, leaving you to enjoy the yard and pool without having to do any of the extra work yourself.
Another benefit to a townhouse or condo is that you could have more space than an apartment. Often these units are arranged over two stories and in some cases, even come with their own small yard or outdoor space.
Downsides to Investing in a Townhouse or Condo
Unfortunately, you will still be sacrificing your privacy since you will be sharing at least one wall with a neighbor. In most cases, you'll also be sharing much of the outdoor spaces as well.
You also should take into consideration any HOA fees. While landlords typically cover these fees they may be factored into the monthly rent, pushing the rental price higher.
Another consideration is the restrictions that many townhouses or condo HOA communities have, limiting the number of people you can have at a gathering, the decorations you can have, and other similar things. Before you sign up for the life of a townhouse or condo, it is important to understand the restrictions that come with it and ensure you are comfortable abiding by them.
If you like the idea of living in a gated community and can swing the extra costs, then a townhouse might be for you. They are often considered a combination of both single-family homes and apartments, with the benefits of both with fewer cons.
What to Know When Investing in Duplexes/Triplexes
A duplex or triplex is a house that has two or three separate units in it. Often, outdoor areas are shared, but you may have your own yard or patio space. A duplex usually offers more privacy than an apartment or condo, and they can sometimes be a cost-friendly option too. If you're looking for a cross between an apartment and a single-family home, then a duplex might be for you.
Benefits of Investing in a Duplex/Triplex
Shared Costs and Responsibilities
In some cases, you might share the outdoor maintenance responsibilities with your neighbor, which would mean less work for you.
While a duplex offers less privacy than a single-family unit, in most cases, there will still be more than an apartment.
A duplex can be an affordable housing option. They tend to be ideal for families who require more space than apartment living, without the price tag of a standard single-family rental.
Downsides to Investing in a Duplex/Triplex
You won't have all of the outside space to yourself and may have to share common outdoor areas with your neighbors.
You also have to consider that your neighbors might not be the quietest people. Or the walls separating you might be as thick as they could be. You might have to put up with noisy neighbors who like to party or walk heavily if they live above you. You also have to consider your own noise level and take their comfort into consideration as well.
If you are looking for an option between apartment life and traditional single-family rental living, with some privacy but potentially lower rents and fewer responsibilities, and if you don't mind sharing outdoor spaces, then a small multifamily dwelling could be an option for you.
What to Know When Investing in Single-Family Residential Rentals
Finally, we have single-family residential rentals. This is your traditional stand-alone rental house that is designed as a single-dwelling unit for one person or family. This is one form of housing that's often sought-after in many areas, thanks to the privacy that these homes offer and the fact that they usually have more space, both indoors and out.
If you are looking for a place to call your own, and don't want to share walls or spaces with others, then single-family rentals are one option to consider.
Benefits of Investing in Single-Family Rentals
Space is a big pro when it comes to renting a single-family home. Not only will there generally be more space inside the house and more bedrooms, but in most cases, you will have more space outside as well.
Single-family residential rentals offer the most privacy. You will also have outdoor space that isn't shared with others so you can enjoy spending time outside or have guests over without having to worry about other renters. Single-family rentals are usually much quieter as well, since you aren't sharing the walls with other tenants.
Another often overlooked aspect of renting is parking. Many units offer parking for one car or have street parking. With a single-family unit you will most likely have your own driveway and maybe even your own garage.
Often, these types of rentals are pet-friendly as well. You'll want to check before you sign the lease, but often landlords will allow a dog or cat in these types of properties if there's space outside.
Downsides to Investing in Single-Family Rentals
Many single-family units are located outside of town, in quieter, suburban neighborhoods. This can be a benefit for many people who enjoy having a quiet residential area to return to at the end of a busy day, but it means that you may not be able to find this type of property in major metropolises where you may be largely limited to condos and apartments.
Less Availability In Some Markets
Single-family rentals are popular and in some markets, can be more difficult to find. The ones that are available could end up having a higher asking rent than other rental options.
May Require More Involvement
Another thing to consider is that single-family units often come with a level of maintenance. Usually, this is in the form of lawn care and snow removal. Be sure to ask about your responsibilities before you rent, and ensure you are able and willing to stay on top of the tasks.
See also: 20 Things You'll Need When Renting.
So there you have it! A look at the most popular rental housing options today.
Of course, it's important to note that this was a brief generalization; individual rentals vary considerably across the board. The best option for you will depend on how well a place meets your requirements, and the availability of amenities and features that are important to you, so make sure you look for a place that checks all of the boxes.
If you're having a hard time finding a place, you may want to avoid narrowing your options down early on by excluding certain types of housing at the start of your search. Instead, it may be an idea to keep your options open and look for housing based on factors like the number of bedrooms, private parking, or square footage to see what's available. You may find that at the end of the day a condo ends up having more room than a single-family residential rental, or discover that a townhouse is best for privacy, thanks to the soundproofing that's been installed when it was built. Finally, remember to always, always view the property in person before you commit to it, just to make sure it's right for you—before making your final decision.
Looking to find that perfect rental home? Check out: Tips for Getting Your Dream Rental, for tips on getting into your dream place quicker.
---
Back to Posts