Things to Consider Before Signing a Lease
Renters Warehouse Blog
Back to Posts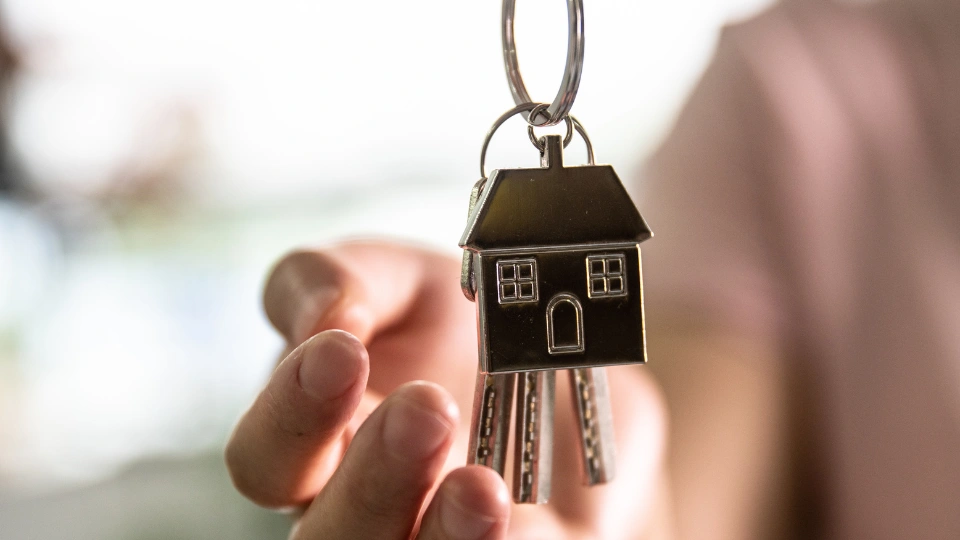 Moving into a new home or property is exciting. Once your rental application is accepted, the landlord or property manager should provide a lease agreement for you to sign. A rental agreement is essential for both tenants and landlords. It's a legally-binding document that helps to ensure that everyone is on the same page and knows what to expect.
As a tenant, you need to make sure that the lease agreement meets your needs and expectations. One of the common mistakes that first-time renters make is failing to read the lease completely or signing while misunderstanding the terms and conditions of the rental unit. This is unfortunate, since reading the lease can help to fill you in on your responsibilities and your landlord's responsibilities, showing you who is responsible for what. It'll also help you to familiarize yourself with your rental and give you a good idea about what you can expect while renting it.
Here's a look at some things that you should consider before signing on the dotted line.
What Is a Lease Agreement?
A lease agreement is a legally binding written contract that a renter and landlord sign when a tenant rents a property. The lease outlines the conditions and terms of a tenancy and includes the rights and obligations of the landlord and tenant.
It should also show who is responsible for what, clearly outlining the responsibilities of both landlord and tenants.
A lease is also referred to as a rental agreement, rental contract, tenancy agreement, apartment lease, lease form, or rental tenancy agreement. You should get a lease agreement if you need to rent out a property, regardless of whether it is an entire home, apartment, room, or commercial building.
What Should a Lease Agreement Include?
When you get your lease agreement from the landlord or property manager, you may want to confirm that it covers all the key items. Although there are a variety of different types of lease agreements for different markets and property types, most residential agreements will cover a few key areas:
Contact information and name of the tenants

Contact information and name of the landlord or property management company

Details about the property, including address, and size

Type of lease

Length of lease

Any restrictions on long-term guests

Any restrictions on smoking

The pet policy - whether pets are allowed at the rental

Rent amount, date it is due, payment terms, and late fees

Security deposit fee

Any other information related to the payment of services and utilities

The obligations and responsibilities of both parties

Right of entry guidelines for the landlord

Any fees related to early lease termination

Information related to property damage or illegal activities on the property
It's a good idea to ensure that the basic details are covered in your lease in order to protect yourself as a renter.
Steps to Take Before Signing a Lease
Before you sign the lease agreement for a new rental unit, here are some things to consider:
Ensure That You've Read and Understand Everything in the Lease
A lease agreement needs to make sense to you before you sign it. Read everything and get answers from an attorney if you have questions. Once you are comfortable with the terms and conditions that are outlined in it, you can go ahead and sign it. Otherwise, you may encounter problems in the future if some details are not included in the agreement.
Want to know more about the questions you should ask your landlord before signing the lease? Read this article.
Make Sure You've Confirmed the Condition of the Property
You'll also want to confirm the property's condition. Avoid signing the lease until you have documented any existing damage, such as cracked windows or worn-out floors. Ideally, the landlord or property manager will have done this already, but you'll want to take note of the condition of the property as documented in the lease and highlight any areas that may be out of date.
You should prioritize this inspection process for the following reasons:
To confirm everything in the rental works properly

To document any pre-existing damage to help ensure that you're not held responsible when it's time to move
Double Check Whether the Rent Is Within Your Budget
While this may seem obvious, you need to consider whether you can afford the rent of the property before signing the lease. Review your financial situation carefully to determine whether you can afford to pay rent consistently over the lease period. If you can't afford it, you'll have the opportunity to look for another rental within your budget before committing to a lease agreement. In most cases, landlords will want to see proof of income that's three times higher than the asking rent anyway, just to ensure that you'll be able to pay the rent without running into any problems.
If you don't meet the income requirements, you might consider seeking out a cosigner just in case. The landlord or property manager will let you know if you need a cosigner after you send in your application. Keep in mind that some landlords allow cosigners, while others don't.
Ask If You Would Like to See a Change
Most landlords and property managers have standard leases that are easy to fill. However, even if the landlord has a standard lease agreement, it doesn't mean that you need to agree to everything. A lease is a contract; therefore, you can negotiate with the landlord to omit a clause or make a change as long as this happens before you sign. The landlord may be willing to make a change or two, or they may prefer to keep things as they are, but it doesn't hurt to check.
For instance, if your lease states that the lease is a 12-month term, you can negotiate a month-to-month lease or a mix of both if that's what you prefer. Additionally, ensure that everything is in writing to help make sure everyone's on the same page.
Carefully Read the Lease Terms
After verbally discussing the lease terms with the landlord or property manager, you need to confirm that the terms are clearly indicated in the agreement. If you are moving into the property in the middle of the month, it's pretty standard for most landlords to offer prorated rent. Ensure that these details are spelled out in the agreement. If they are not, you can request that the landlord do so.
Apart from the moving-in period, you also need details about what happens when you need to move out. You might be forced to break the lease before the contract period expires. If this were to happen, you need to know the policies about breaking the lease early, especially if there are any penalties. Some landlords may have a fine, while others may expect you to forfeit your security deposit.
If you're renting for the first time, there are some important things you should know. Check out these tips for first-time renters.
Review Rules Regarding Guests and Roommates
As of 2021, around 8.2% of men and 4.6% of women lived with a roommate. Living with roommates is becoming quite popular; however, not all landlords allow it. Therefore, if you are planning to have a friend or family member stay with you, you will need to confirm whether the lease allows this first..
The same applies to subletting a room in your home. While this may help you make some money from extra rent, most landlords don't support it because it carries additional risk and can be an insurance liability. You will be subletting tenants that have not been screened. If subletting is not allowed and your plan includes otherwise, you need to take consideration before signing the lease and taking the property.
Furthermore, you should confirm if there are any guest restrictions. Some leases don't allow tenants to have guests overnight or for a certain period. Before signing the lease, consider if the house is ideal for you, especially if your host guests often.
Look at Rent Payment Options
Do you have to pay rent by check, or are there other options? Every landlord or property manager has their own preferred method for accepting rent payments. You'll also want to confirm when the rent is due and see what late fees will apply when rent is late.
See What Personalizations You Can Make to the House
There are many ways to make your rental a home once you move in. However, when you're renting you usually can't paint walls or do any major modifications to the rental. If you'd like to decorate, make additions and customize the apartment, you need to confirm with the landlord or the property manager that this is allowed.
Check with the lease to see what's the policy regarding personalization. Some policies are more strict and come with penalties if you break them. To be safe, it's better to double-check before signing the lease for the new house.
See Who Is Responsible for What
When you rent a property, the landlord will provide some services, while you'll be responsible for the rest. However, you need to know that the landlord will only cater to the tasks listed in the lease; therefore, if you need more, you have to negotiate before signing the lease. Keep in mind that in some cases, these might come at a higher cost.
Some of the key services to be aware of include:
Pest control

Utilities

Repairs

Snow removal

Lawn maintenance
Review the Security Deposit Terms and Conditions
As a tenant, you'll need to pay a security deposit to the landlord as proof that you intend to adhere by the performance as listed in the lease agreement. The security deposit can be refundable or non-refundable, depending on state law and the lease terms and conditions. In most cases, security deposits are refundable and will be returned when you move out as long as there are no damages to the property or unpaid rent. Be sure to check your state law, and the lease to see what type of security deposit you'll be making.
Check the Renters Insurance Requirements
Most renters believe that the landlord's insurance will protect them in case of damage or loss. However, landlord insurance only provides protection for the landlord and their property, it doesn't extend to provide cover for the tenant or their belongings.
As a tenant, you might need your insurance to protect your personal belongings if they are damaged, someone is hurt in your house, or when you damage someone's property. Your rental agreement will outline whether this insurance is required, but even if it isn't, you may want to consider taking out a renters insurance policy anyways.
If you have a pet, you need a rental that allows you to keep one. While you can ask your landlord for a pet, it might not go your way if they have a strict policy against having pets on the property. If you currently have pets, or would like to in the near future, check to see if they're allowed before you sign the lease.
Check the Lease Renewal Process
Finally, if you're planning to stay in the home long term, you need to get details such as the lease renewal process. Every landlord or property manager has their own policy regarding lease renewals. If the lease renewal process is favorable and straightforward, you may be able to easily rent the property for longer.
Things You'll Need When Signing a Lease
When signing the lease, there are some things you'll want to have with you.
Here's a look at some things that you may need to have:
Photo ID

Your social security number

Proof of employment and your income

Your car's registration information

Letters of reference
Every landlord might have different requirements, so make sure you confirm with them what you'll need. You might also need to pay your first month's rent, the security deposit, move-in fees, and pet fees (if applicable).
Signing the lease is the easy part, ensuring that you understand everything that's in it isn't always so straightforward. Still, it's in your interest to ensure that you've read and understood everything that's contained in the lease, so it's important to spend some time reviewing it carefully to make sure you're clear. As always, if you have any questions you can always run them by the landlord or property manager. A reputable property manager, or landlord, will be happy to explain anything that may be unclear.
Looking for more tips for tenants? Check out our Renters Warehouse blog. Our Resident Resources section is packed with tips and advice to help make renting as straightforward and hassle-free as possible. You can also view available rental homes to see a list of rentals in your area today.
Please note this article is only intended for general educational purposes. Local and state laws and ordinances will affect what are and are not permissible provisions within a lease agreement.
---
Back to Posts