Questions to Ask Your Landlord Before Signing a Lease
Renters Warehouse Blog
Back to Posts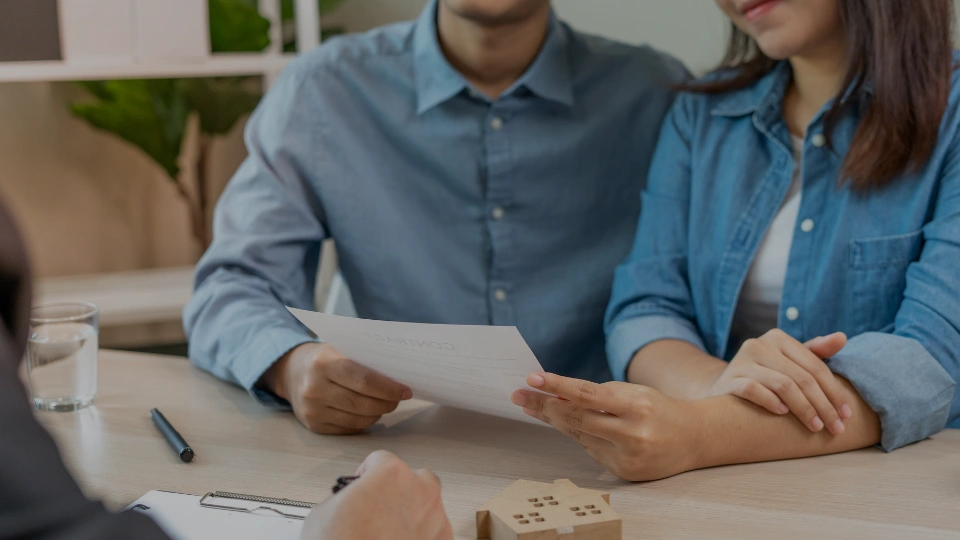 When looking for a new place to live, you want to ensure you find a place that checks all of the boxes. For most of us, that means a property that has enough bedrooms and bathrooms, is in a good location near school and work, and one that'll give you the amenities that you need to make life a bit easier.
One of the best ways to ensure that the property you're considering will be a good fit for you is by asking questions. You can run your queries by the landlord, or if the property manager is showing you the property and handling all of the front-facing work, you can run your questions by them. Ensuring that you get clarification on anything that you're not clear on is the best way to set yourself up for success when renting. It'll help you to ensure that your new place will meet your needs and is a good fit for you.
So what questions should you ask your landlord? To help give you some ideas, we've compiled a handful of questions that you may want to consider. Remember, there's no such thing as too many questions when it comes to finding a home. Here's a look at some things that you may want to clarify with your potential landlord before you sign on the dotted line.
Questions You Can Ask Your Potential Landlord
Are there any issues with the property that I should know about?
It's always a good idea to make sure you ask your potential landlord whether there are any issues with the property. It's important to understand what repairs need to be done and when they will be completed.
It's also a good idea to ask what kinds of renovations have been done in recent years. This is a good way to gauge how proactive the landlord is when it comes to upkeep and maintenance and will give you an idea of how quickly they get around to doing upgrades.
If you're renting for the first time, there are some important things you should know. Check out these tips for first-time renters.
What furniture and appliances are included with the property?
Many landlords will provide the basics such as a washing machine and an oven. Some properties might even include a dishwasher, but these aren't always included. If you want the landlord to provide these, ensure they're in your contract. Don't go by what's in the house when you look at pictures of it online, for all you know the appliances in the photos could be the previous tenant's.
You can also ask if there's any furniture that will be included as well. It may seem minor, but it could save you a lot of money on things like bed frames and tables. It is also important to know what fixtures you will be responsible and in what condition they must be returned in.

How long is the lease term?
Some landlords may offer a one-year lease as a standard. However, some properties are rented on a month-to-month basis. If you're looking for security and stability, ask if there's an option to sign a longer lease term. But, if you're planning on moving soon, a short-term lease may be preferable.
While you can't predict what your future holds, you can make sure that your landlord is on board with you renewing your lease by asking them about it at the start. You'll want to know how it works and what kind of notice you need to give if you want to renew.
You'll also want to ask when the property will be available. If early move in is important to you, then be sure to ask about this as well. Timing is everything when it comes to a successful transition in between rentals, as you'll probably need to time your exit from your existing rental with your move-in date for the new one. Your best option is to try to get clarification on move-in dates early on so that you can give the required notice for leaving. It can also be helpful to know if your landlord will be available on the day of move-in or if they'll have someone else handle it instead.
Who is responsible for the utilities?
Who is responsible for the utilities is another important consideration. If your landlord will be handling the utilities, ask which ones they will be paying and which ones you will be responsible for. For apartments and multi-unit buildings, landlords may include some of the utilities with the rent. For most single-family rentals, however, it's usually the tenants who are responsible for paying the bills. Be sure to check to clarify who is responsible for what.
This is a no-brainer, but many people fail to ask this crucial question until after they've signed a lease. If you're looking for a place to live, it is important to know how much the rent will be. Landlords typically list their monthly rates on the property listing itself.
If the landlord doesn't provide this information, ask how much the rent is. It's also important to know if any additional fees are associated with renting the property. For example, some landlords charge a security deposit or application fee. Knowing if these fees are refundable and when they will be returned is crucial.
How much will the security deposit be?
Many landlords require a security deposit of one month's rent plus an additional deposit for the last month's rent. The security deposit will be held until your tenancy is up, at which point it will either be returned to you, or held and applied to damages that may have occurred during your tenancy.
Keep in mind that most states require landlords to return security deposits within a certain timeline after a tenant leaves—usually, this is around 30 days.
What payment methods do you accept?
A lot of renters make the mistake of asking how much their rent will be, but not when it's due. It's important to know both so you can plan for your monthly expenses, and also so you don't end up paying late fees if you forget to send in your payment by the deadline. It's best to set up automatic payments through your bank or credit card—that way, it'll happen without any effort on your part.
What is the rent payment schedule?
This is one of the most important questions to ask your potential landlord. You want to know when you'll get your first bill and how often they expect you to pay. Rent payments are usually made monthly, but some landlords prefer to use a weekly or biweekly system. Be sure to clarify what day the rent is due each month as well to help avoid confusion.
Is there a late rent policy?
You probably don't plan on being late with your rent, but it is nice to know whether or not there are any penalties for that. Many landlords will charge a fee for late rent, but in some cases, late rent could result in an eviction. If there is a policy for late rent, be sure to ask about it in advance so that you know what to expect.
Want to know if you'll get evicted for paying late rent? Read the 7 Perfectly Valid Reasons to Evict Tenants.
What is your guest policy?
If you like to entertain friends in your home, it's important to know how many guests you can have at any given time. You also need to know if there is a limit on how many people can stay over or if they must be family members. Be sure to check if there is a certain place guests should park as well.
Are pets allowed on the property?
If you have a pet and plan to bring it with you when you move, then this is an important question for you to ask. Some landlords allow pets but have restrictions on the type of pet allowed, such as size or breed restrictions. Others will only allow certain breeds of dogs and not cats, or vice versa. It's important to know what the landlord's policy is before signing a lease agreement so there are no issues with making sure your new home is a good fit for your furry friend!
If you want to ask your potential landlord about your pet, check out our blog: Should You Ask Your Landlord for a Pet?
What is the parking situation for the property?
Parking is usually included with the property, but again, it varies considerably depending on your location and the individual property in question. If parking is not available, you could end up having to find on-street parking, or pay extra to secure a parking space.
If you'll be living in a place where parking is not included, it is important to find out exactly how much it will cost and whether or not there's a time limit. The last thing you want is to be stuck with a parking ticket because you didn't know the rules. In addition, if on-street parking is the only option, you'll want to scope out the availability of parking to make sure you'll be able to get a spot after a hard day's work.
What happens if I need to break my lease early?
Breaking a lease is something that should always be avoided. If you have a long-term lease, but flexibility is important to you and you like the idea of being able to leave early if the need arises, then it's best to ask if you can include a built-in termination clause on the agreement so that either party could end the lease early. Sometimes, you could pay what's called an "early termination fee," in which case you could be responsible for paying 2-3 months' rent and would then be able to get out of the agreement. Or, ask your landlord if they would consider using a month-to-month rental agreement instead, which would only require you to give a shorter period of notice, usually 30 days, in order to leave.
Can I sublet the property?
Subletting might seem like a good idea, but it's something that most landlords won't allow due to the level of risk that's often involved with it. Subletting usually involves unscreened and unvetted guests taking up residence at the property, which presents a host of risks. For instance, if damages occur, it can be difficult to prove that the subletting guests were the cause, and even if they were, without an official agreement, it would be difficult to collect from them. Then there's the issue of unpaid rent. If a tenant is relying on subletting in order to afford the rent, what happens when the guests leave without notice and don't pay the last month's rent? If you like the idea of subletting, it's important to ask about it before signing the lease, but in most cases, the landlord will want to ensure that only named tenants who are listed on the lease agreement are occupying the property.
Which maintenance tasks am I responsible for?
This is one of the most important questions to ask your potential landlord before renting. It can sometimes be difficult to know which tasks you are responsible for. You want to know what the terms are in case something goes wrong with the rental property, especially if it is something that needs immediate attention, like a leaky pipe or broken toilet.
It is important to know what maintenance tasks and repairs are covered in the lease and what types of things might come up in the future that would be considered your responsibility. The last thing you want is to have an unexpected maintenance bill that arises.
If you want to know more about which repairs are for you and which ones to contact your landlord for, read Landlord Vs. Tenant: Who Is Responsible for What?
What changes can be made to the property?
Before you sign a lease, ask your landlord if there are any changes you can make to the property. It is important to know what changes can be made to the property, especially if you're looking to make some modifications, hang some art pieces, or paint a room. Usually the number of changes a tenant can make to a rental unit is limited.
While some landlords may not mind if a few changes are made in their rental property, others will want to know exactly what types of changes you plan on making. For example, if you want to change the color of your walls or add new fixtures, your landlord may want to be involved in these types of decisions. If this is something that you are unsure about, then it is best to discuss it with them first.
Is renters insurance required?
It is a good idea to have renters insurance in case your rental has personal belongings in it. In most cases, a tenant's belongings are not covered by the landlord's policy. Renters insurance will protect your belongings in case of fire, flood, vandalism, theft, and other disasters. Some policies may also offer some liability in case someone gets hurt on your property and sues you. Renters insurance is usually affordable and it's a good idea to have some sort of protection against these things happening—even if they rarely do. So if something does happen, you will be covered.
Renters insurance is a must so that you won't fall into these Common Mistakes First-Time Renters Make.
What is the neighborhood like?
Finally, asking your landlord about their neighborhood and community is always a good idea. If you're looking for quiet, you probably won't want to live in a busy city center. If you're looking for excitement, you may want to avoid living in a sleepy suburb.
If you're moving into an apartment building with amenities like a pool or gym, ask if those are available for all tenants to use, or if you have to pay extra for them.
If you have any questions about the property or your application, be sure to ask. Likewise, be sure to carefully read the rental agreement and lease before you sign. This will help to save you from any surprises down the road. Asking questions will give you some good insight into the property itself, but more than that, it can also give you some excellent insight into your landlord as well. In addition to the answers that they give, pay attention to how they respond to your questions. Are they happy to answer your questions? How they treat you will give you a good idea about what it will be like dealing with them, so make sure you find someone who is polite, professional, and runs a tight ship.
If you're in the market for a new place to rent, it's important to ask the right questions to make an informed decision. By asking them up front, you'll be able to better understand what living at their property will be like, and make sure you'll be happy there.
For more rental tips, check out the Renters Warehouse blog. The Resident Resources section contains tips and advice to help make your rental experience as straightforward and hassle-free as possible. Or, if you're looking for your next place, view available rental homes today.
---
Back to Posts