Making Your Rental a Home
Renters Warehouse Blog
Back to Posts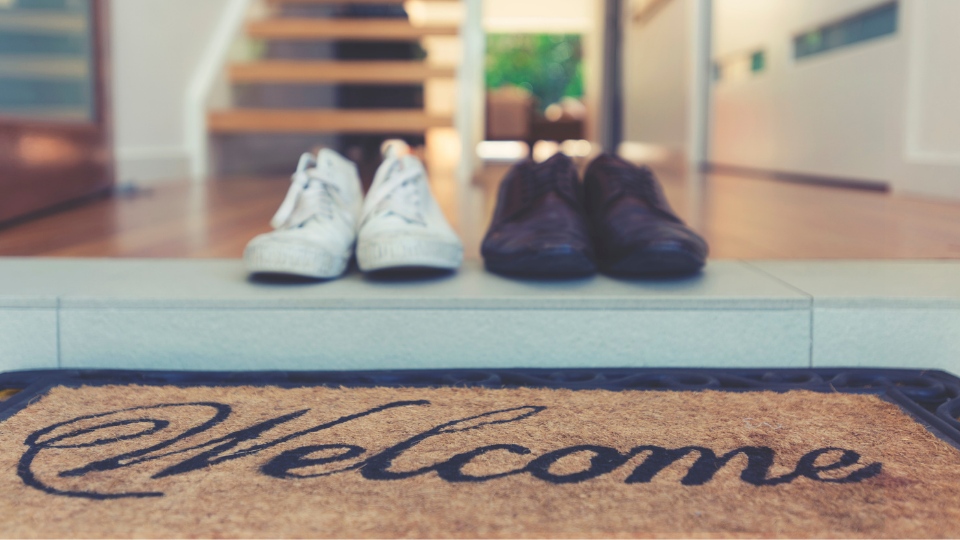 Making a rented property feel like your own can seem like a challenge, but it doesn't have to be. In fact, there's a lot that you can do to turn your space into your dream home. No matter how much space you're working with, what your budget's like, and yes, even if you're renting.
The good news is that turning your rental into a home doesn't have to be expensive. You can spend as much or as little as you'd like when transforming your space. There are many tips and tricks that can be done on a budget without breaking the bank, and you don't have to spend a lot to get a cozy space where you can relax and enjoy spending your free time.
Here's how you can make your rental into a haven that you'll enjoy returning to at the end of each day.
Top Upgrades You Can Do to Your Rental Home
Do a Deep Clean
While your rental most likely has already been cleaned in preparation for you, there's something about giving a new place a deep clean that can help make it feel more like home. Don't forget to pull out appliances, scrub the baseboards, and clean the windows. A good deep clean can go a long way toward helping your space to look its very best.
See: Spring Cleaning 101: How to Spruce Up Your Rental
Get Creative With Lighting
While your landlord might not appreciate you rewiring your entire place to put lighting where you think it should be, you can still get creative with the lighting in your home. To start, consider swapping out lightbulbs. Exchanging bulbs that emit a cool light for bulbs that are on the warm end of the spectrum can make a space much cozier and more inviting. Likewise, bringing in lamps and light fixtures can help to add a whole new feel to your space as well. You might also consider asking your landlord for permission to swap out light fixtures. In many cases, landlords won't mind. Many will ask you to keep the old ones, but as long as you aren't putting new holes in the ceiling or walls, most will be okay with you swapping out the fixtures.
Add Some Bookshelves
Sure, bookshelves can be used to house your favorite reads, but you can also display other personal belongings on them, such as candles, small pieces of art or photos, and plants. One of the easiest ways to make a space feel more like home is to bring in personal belongings to put on display.
Add Artwork and Mirrors
Art can be a great way to add your own personal style to a space. Check with your landlord to see if you can hang a few pieces of art first, just to make sure they're okay with it. If not, you can always use Command hooks to hang your pieces. Artwork can be a great way to add some flair and personality to your place. Try creating a gallery wall. Start by choosing a theme, then selecting your frames, and then choosing different pieces. You might also consider leaning larger mirrors or pieces of art against the wall or even on the floor, an easy and damage-free way to incorporate bigger pieces.
Add a Splash of Color
Painting the walls can be a great way to transform a space. But before you add any color to the walls, check to get permission from your landlord. If you can't get permission to paint the walls, don't worry, you can always add pops of color in the form of artwork, throw pillows, or rugs. Alternatively, you could use removable wallpaper. Just make sure you know what you're getting yourself into before you go that route. This wallpaper doesn't adhere well to every surface. Once again, it's always best to ask your landlord's permission first, just in case.
Color Theory
Color doesn't have to be in the form of paint on the walls; you can incorporate color in throws, pillows, art, table centerpieces, and more. Wondering what colors would be best for your space? Here's a look at what different colors are often associated with:
Blue: A tremendously popular shade for walls, blue is a cool, peaceful, and soothing color. It's a great way to add a pop of color while also adding some peace and relaxation.

Green: Another cooling tone, green is the color of nature and can bring a calming yet energetic feel into a space. Green pairs well with other light colors and stands alone well on its own.

Yellow: Yellow is a warm color that is also friendly and cheerful.

Mustard tones, or beige-yellow, can work well in certain living spaces

.

Orange: Orange is a fun and energetic color that symbolizes courage or hospitality.

Burnt orange can add warmth

, while adding in orange accents can be a great way to liven up a space.

Red: Red is a passionate and bold color. It can be warm and inviting as well as energetic.

A splash of red in an otherwise neutral room can look stunning

.

Black: Black is timeless and elegant. While it's not the best color for walls in a rental, it can be used thoughtfully throughout your entire house in accents and accessories as it blends well with most other color schemes.
White: White is a crisp and clean color that helps your space feel open and bright. It is best to keep small spaces white to help keep them feel and appear bigger.
Neutrals: Or, you could always go with a stylish neutral.

Here are some beautiful neutral colors that designers use

.
Bring in Comfort
One of the best ways to make a house feel like a home is to bring in some comfort items. Things such as throw pillows, blankets, rugs, and other textiles can help make a space feel homier. This is also a great way to incorporate pops of color without breaking the bank or the rules of your rental home.
Try to Work With What You Have
Consider working with the quirks that are in your space, put them to good use, or use them to your advantage. Consider turning awkward spaces into cozy nooks. Turn random features into shelves, find ways to camouflage what's not working, and bring in new pieces that can serve as focal points to draw attention away from the things that just aren't working.
Bring in Some Plants
Adding in some life in the form of plants can help you to breathe easier! Some plants can help to improve the air quality while also helping to improve the overall look and feel of almost any room. If you can't keep a plant alive, you can always go with some good faux plants, which have come a long way in the past few years.
Take a Walk
Getting out in nature can be a great way to find things that you can incorporate into your decor. Pinecones, decorative stones, twigs, greenery, and more are natural elements that can be brought inside to help a space feel more inviting. If you can, try to take a walk around your new neighborhood. It's a great way to meet some of the neighbors, something that can also help you to feel more at home in your new area as well.
Make It Personal
Remember to bring in personal touches. Put those special pieces in a place where you can see them all the time, especially as you are getting settled in, to help make the space feel like home. Small items are especially good in a rental since they're all yours, and you can easily take them with you when you go.
Add Creative Storage
Storage options in rental houses are often limited. But that doesn't mean you need to be without storage; it just means you need to get a little creative. Underbed storage is a lifesaver, as are decorative baskets placed around the house to hold things or catch stray odds and ends. Don't forget drawer dividers or inserts, a great way to help a huge catch-all drawer become functional.
Add Some Curtains
While a lot of rental houses come with blinds, adding curtains can be a good way to add some style to your space, not to mention it'll give you some additional privacy as well. You could add net curtains to hide unsightly blinds or take a look at this helpful video on creating a faux Roman shade.
Things to Keep in Mind When Updating a Rental
Before you dive in, it's important to look over your rental agreement or chat with your landlord to find out what limits are in place. Most landlords have rules about painting walls bright colors or doing serious renovations. Some will be fine with you using nails to hang art, as long as you ask first and agree to return the wall to the original condition when you leave. While some things might seem obvious, other areas might not be as clear. It's always best to check first, so you don't run the risk of losing your security deposit.
If you're planning on replacing fixtures, faucets, or other hardware, make sure you keep the old ones. When you move out, you can reinstall the old fixtures, turning the place back into the condition it was in before you arrived.
Moving can be a big transition. Taking the time to make your space feel more personal can help make the transition easier. Putting some of the above-mentioned tips into practice can help speed up the process of making your new digs feel like home. Creating a beautiful space doesn't have to be expensive and doesn't need to take a lot of time. Remember to follow the rules in your lease, look for things that will go with the style of your home, and of course, incorporate things that make you happy. With this approach, you'll soon have a space that looks and feels every bit as stylish as you'd like it to be, the kind of place that you enjoy spending your weekends, a place that feels like home.
Are you looking for more tenant resources? Visit: Renters Warehouse: Tenant Resources for more helpful tips and information. Remember: you can also use our Resident Portal to submit any maintenance requests, pay rent, update resident information, and more.
---
Back to Posts