A World of Investment Opportunities - A Look at Every Property Investment Option
Renters Warehouse Blog
Back to Posts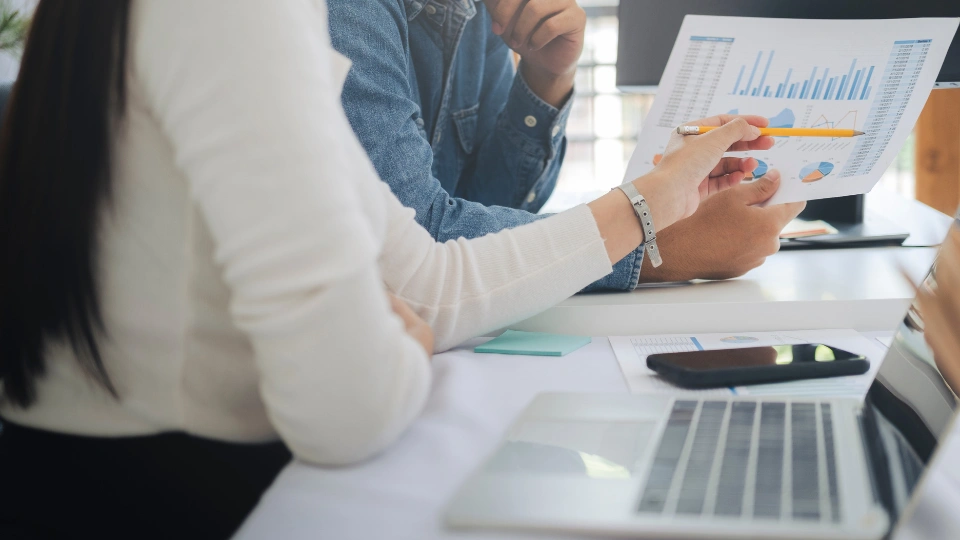 Billionaire Andrew Carnegie famously said, "Ninety percent of all millionaires become so through owning real estate." It's no wonder then that property investment is such a popular wealth-building strategy.
Property investment has been one of the best ways to earn passive income for a long time, and it is still one of the most reliable options.
It is also one of the most popular forms of investing for individuals thanks to the fact that it offers some pretty good returns both in terms of immediate cash flow, and long-term appreciation. It's also fairly easy to get started with, and you can outsource much of the work if you'd like. However, this type of investment can also be intimidating. There are many things to consider when you're looking into property investment. It is no wonder countless people get overwhelmed and don't know where to start.
But it doesn't have to be that way. Let's take a look at different property options worth considering for your investment to help you decide which is best for you.
Explore Property Investment Options
The world of property investment is a big one. There are so many choices available that it can be hard to know where to start. Before you begin your journey into the world of property investment, it is important to understand the different ways you can invest in property.
Here's a rundown of some of the most common types of real estate investments and a look at their pros and cons now:
Rental Properties
Rental properties are an excellent way to increase your cash flow and build long-term equity. You can buy an existing rental property or build one from the ground up. Either way, you'll need to be prepared with a good credit score and enough capital (and patience) to make it happen.
Rental properties come in all shapes and sizes—from small apartment buildings to large single-family homes. They can be purchased new or used, and there are many different ways to finance them.
However, one major drawback of rental properties is that they require ongoing management and maintenance work throughout the year. However, this can be mitigated by hiring a property management company that provides these services for you.
Already own a property and considering renting it out? Learn more about
How to Rent Out Your Home
, here.
If you're looking for a bigger project, commercial real estate is where it is at. Commercial properties typically have higher price tags than residential properties and require more work, but they also offer the chance for a greater return on investment (ROI).
It is also important to remember that commercial properties usually require more maintenance than residential ones. They also involve a great deal more risk. You won't always get the returns that you're expecting. Should something happen in the market and local business start to go under, you could be left with an extended vacancy on your hands.
Vacation rentals are a great way to make money from your property. You can rent out your home on platforms specializing in vacation rentals. The average Airbnb host makes over $10,000 annually by renting out their home.
Vacation rentals can offer good returns in some cases. The key is to find properties in high-demand locations and charge fair prices for them.
The biggest drawback of investing in a vacation rental is that it takes up more time than other types of real estate because there's more work involved in maintaining the property and marketing it.
Considering investing in a vacation rental? Check out: Are Vacation Rental Properties Worth The Investment? to see if this type of real estate investment is right for you.
Real Estate Investment Trusts (REITs)
REITs are a popular way for investors to gain real estate exposure without actually buying and managing the property. These companies buy, develop, and manage real estate investment properties on behalf of shareholders and pay out regular dividends from their profits.
The best part about REITs is that they're easy to buy and sell. They trade on stock exchanges just like any other company would. This means you can get in and out whenever you want. You'll also benefit from economies of scale by buying into well-known REITs with many assets under management.
However, the downside is that there is no guarantee that your property will appreciate over time, so if you need cash quickly, you may have to sell your share at a loss just to get enough money back.
If you have some carpentry skills and don't mind putting time and sweat equity into a home, fix-and-flip properties may be right for you. Fix-and-flip homes are older houses that need renovation before they can be sold. The process includes fixing the house and marketing it to potential buyers.
This type of investment requires a lot of time and effort upfront but can pay off big down the road if you do it right. If done right, fix-and-flip properties can earn anywhere from $25,000 to $100,000 per flip. So if there are enough houses available in your area, this could be a great way to make money quickly without worrying about managing tenants or paying for property management. Of course, your profit with a fixer-upper isn't just contingent on your repairs; it depends a great deal on the market conditions at the time of sale. This approach isn't for everyone as there is the potential for money to be lost if you're not careful.
It can take time to find fixer-uppers, so you'll have to actively look for them (and be patient). That can be difficult for investors who don't have time or energy for that kind of work. It can also feel like a lot of legwork before any money is made.
Interested in investing but don't know where to start? We've got everything you need to help you dive in.
Why Invest In Property? The Benefits of Diversifying Your Portfolio
The property market is not a sure thing, but it is not a gamble either. When purchased in a healthy and emerging market, real estate can be an excellent long-term investment that can provide you with steady growth over time.

Real estate is a lucrative investment and offers many benefits. Here are just a few of them:
The first thing that makes investing in property so appealing is that it can be low-risk. Property investments don't have as many market fluctuations as stocks or shares. Instead, it stays relatively stable over time.
Historically, property investments have provided good capital growth over time, especially in areas where demand exceeds supply. As prices get driven up due to competition, your investment benefits.
You can see how this compares to the average return on shares and bonds. Property investment also tends to provide a more stable form of capital growth over time because, in most cases, it is less volatile than other forms of investment.
Inflation is one of the biggest challenges investors are facing today, and it is something they need to keep an eye on. By buying property, you can protect yourself against inflation because properties tend to rise in value over time as inflation erodes the value of money.

Property investments can also offer high returns on investment (ROI). However, you'll need to explore the local rental market before buying any property.
The average ROI for property investors is between 5% and 10%. This is something that's especially challenging for other types of investment vehicles like stocks and shares or bonds, where ROIs tend to stay around 2-3%.
Property is a great way to diversify your investments because it provides regular income. Most people use their investment properties as rental properties and collect monthly rent. The rent can then be used to pay off any mortgage debt on the property and any other costs associated with owning it, such as maintenance fees and taxes.
Real estate investments allow you to take advantage of tax deductions that are simply not available with other types of investments. For example, if you rent out a condo that you own as an investment property, any expenses related to running that unit (such as maintenance) can be deducted from your income on your taxes at year-end. This means you can deduct these expenses from that income rather than paying tax on the entire amount of your rental income to lower your overall tax bill.
You're in charge of what happens with your properties — when you buy them and how you renovate them (or leave them alone). You decide when to sell them, too. Moreover, owning real estate gives you a tangible asset, something that you can see, walk around, or even live in if you'd like to. This tangibility is something that appeals to many investors.
Want to ensure your real estate investment strategy works for you? Check out: How Property Investment Can Bring You Financial Freedom.

How to Choose an Investment Property

When you're ready to invest in real estate, there are a few things that you'll need to take into consideration. Several factors can affect the value of a property and its ability to generate income.
Here are some tips for choosing the right investment property:
1. Know What You Are Looking For
Choosing an investment property is much like any other type of shopping. It is important to know exactly what you want before looking for it. This means knowing your budget, how much cash flow you need from each property, and how much debt you're willing to take on (if any).

While these things might seem obvious, they're often overlooked when people begin their search for real estate investments. Even if you've never bought property before, knowing what type of home or building appeals most to you will help narrow down your search considerably.

2. Do Your Research
The best way to find a good investment property is to do your research. Look at what properties are currently on the market in your area, and find out what they're selling for. Then look at similar properties in other areas, and see how much they're selling for there too.

You should also check out rental rates in the area where you want to buy, as this will give you an idea of how much money tenants would be willing to pay each month if they moved into your building. Researching this information will help you decide whether or not a particular property will be a good investment for you.
3. Keep Your Goal in Sight
Before you start looking at properties, you need to decide what kind of return on investment (ROI) you want from your purchase. This will help narrow down the number of properties available for sale and help determine what price range you should be looking in.
4. Consider the Location
Location determines the price and value of a property. The first rule is to buy in an area where you know there's demand for rental properties. If you want quick cash flow, look for areas where there's strong demand for rentals—those will be the ones with high rents and low vacancy rates.
On the other hand, if your goal is to make money by flipping the house, then look for areas where there's demand for property. You'll want to consider absorption rates when looking for potential investments.

5. Do the Math
Before buying an investment property, you need to know how much money you want to spend on the down payment. A good rule is 20% of the purchase price. If you can't afford this, look into getting a mortgage with a loan that will allow you to buy with less than 20%.
Once you know how much money you have in savings, figure out your monthly payments, including mortgage, taxes, and insurance. This will give you an idea of how much income your property needs to generate each month before taxes and maintenance costs are taken out.
You'll also need to consider how much money it will take for repairs—especially if it is an old home that needs some TLC. You might want to get an estimate from a contractor before making an offer so you can decide whether or not the purchase makes sense financially.

6. Decide on Property Management
Property management is a significant consideration when deciding which property to buy. When you purchase an investment property, you need to consider not only the cost of the property but also how much it will cost to manage it. You should also consider whether or not you have time to manage the property yourself or if you need a property manager to assist with the day-to-day tasks.
Moreover, a good property manager can help you find tenants, collect rent and handle any issues that may arise with your tenants or their units. They will also help to arrange repairs and maintenance for your rental, so you don't have to worry about anything but collecting rental income.
Considering property management services but want to know more about how it works? We've got you covered!
Bottom Line
Many options are available if you're looking to invest in property; which one do you choose? It ultimately comes down to your personal preferences and investment criteria. For some investors who are looking for higher returns and are investing in an area that's experiencing strong economic growth, commercial property may be an ideal investment, for others in hot vacation markets, short-term rentals might make sense.
If you want passive income, though, and long-term appreciation, then you can't really go wrong with a good single-family rental in an emerging market. As long as it's priced right and in an area that has good economic prospects. And of course, as long as you remember to run the numbers to ensure that it's a good investment, one that will generate solid returns that are in line with your investment criteria.
Of course, there's no right or wrong answer here. It is all about finding what works best for you. The great thing about investing in real estate is that it offers you the opportunity to build a solid financial future, on your own terms.
While choosing an investment property isn't a simple process, there are plenty of resources available to help you along the way. You just need to do your research: and choose wisely.

At Renters Warehouse, we offer investors a variety of helpful tools—including free guides that can help you get started in real estate investing. Take a look at our resources page for all the tools you need to get started. And if you're looking for new markets to invest in, be sure to check out your free guide: How to Find and Buy the Perfect Investment Property.
---
Back to Posts