Are Vacation Rental Properties Worth The Investment?
Renters Warehouse Blog
Back to Posts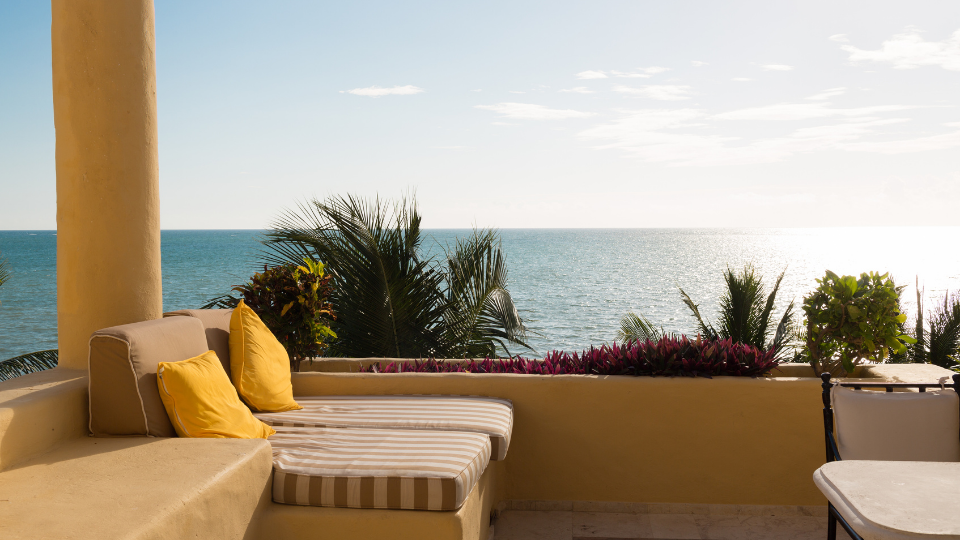 Having a second home in a sunny vacation destination? Yes please!
Owning a second home would be a dream come true for many. As a real estate investor, it's something that you can not only use for your enjoyment, but also gain an income from as well. This is one reason that vacation rentals are so popular. They allow investors to buy property in an area that they enjoy and rent it out when they're not using it, helping to keep the costs down. As part of a long-term strategy, investing in vacation rentals in some areas can mean returns in the form of appreciation as well, as the property, ideally, increases in value.
But vacation rentals aren't all easy and breezy. They require a lot of work and upkeep to continue being successful, but if done right, they can also be a solid investment or even a good way to get your feet wet as you build up your investment portfolio.
There are a lot of benefits that come from investing in short-term rentals, but there is also a lot of work involved as well, and for some investors, long-term rentals may be a better way to go. With this in mind, here are some things you should consider if you are thinking about getting started with a vacation rental.
Getting Started With Vacation Rental Properties
Vacation rentals are short-term rental properties that offer an alternative to a hotel for those on vacation. (Think Airbnb!) They are generally rented out for less than 30 days as a time. These homes are fully furnished and usually stocked with the basic amenities needed for a short-term stay.
Like all real estate investments, finding the right one is important for making it work. So what do you look for in a vacation rental property? What do you need to know about investing in vacation rentals? How do you get started? Here are a few factors that you'll want to consider that'll help you to find a profitable investment.
Location is perhaps the single most important item to consider when it comes to rental. This is true when it comes to vacation rentals and long-term rentals alike. It is important to find a market that's a popular vacation destination. Next, you'll want to consider whether it's a year-round vacation destination, or one that's just popular during the summer or winter months? If it's only popular for part of the year, you'll have higher vacancy rates, and will need to factor this in as well.
Next, you'll want to ensure that you invest in a neighborhood that's popular for vacationers. Easy access to public transport and off-street parking are important considerations as well.
One idea is to consider investing in a location that you are already familiar with, perhaps one that you have frequented before. You'll have insider information about this area, and a good idea about which areas may be worth investing in.
You'll also want to consider your marketing strategies or how you plan to advertise your vacation rental. You should also ask what will make your property stand out among the competition. If you are investing in a popular tourist destination, you can bet your competition will be strong there as well. You should also consider what websites will you list your vacation rental on and know how much they will charge in listing and processing fees as this will take a bite out of your profits as well.
Be careful not to overlook the maintenance costs that are involved with vacation rentals. This is especially important if you are purchasing a property that isn't close enough for you to care for or manage yourself. Even if you are close enough, you should ask yourself if you are willing or able to provide the level of maintenance it will require. Vacation rentals require a great deal more upkeep than standard long-term rentals, and you'll need to hire or provide housekeeping services and ensure that everything is well-maintained. In some cases, you may also wish to provide breakfast for your guests; another expense. Finally, someone should be on-call to answer any questions that the guests may have as well.
Should I Invest in a Vacation Rental?
Like all investment opportunities, there are pros and cons to consider before diving in. It is important to weigh the good with the bad to help give you a balanced look at what is involved in order to determine if this is the right kind of investment for you.
Looking for more information on short-term rentals? Consider reading: Short-term Vacation Rentals: Everything They're Cracked Up to Be?
Benefits of Owning a Vacation Rental
While vacation rentals are nothing new, the easy-to-use and popular platforms such as Airbnb and Vrbo have made them increasingly more popular over the past few years. With the increase in popularity, many have found investing in short-term rentals to be a profitable investment with plenty of benefits. Here are just a few:
Great Introduction to Investing
Many people consider short-term vacation rentals a good way to get started with real estate investing. Since your 'tenants' will be short-term, you have the opportunity to learn and grow from your mistakes quicker than with longer-term investments. If you find something isn't working, you only have to wait until your occupants leave in a few days or weeks before changing it, instead of having to wait for a lease to end.
Perhaps the biggest perk of a vacation rental is the additional income that can help you pay off your mortgage. If thorough research has been done and you secure the right property, you should be able to attract many visitors and be rewarded with a decent income. If you are in a high-demand area, then you can charge accordingly. This extra income, while it may only be seasonal, can help pay off your investment and help move you towards your next goals quickly.
Increase in Property Value
If you eventually decide that a vacation rental is not the way you want to go and you decide to sell, you can almost always guarantee a good return on your investment. Since vacation rental properties are almost always in demand, their values are usually increasing. Vacation rentals often come with a good built-in exit strategy.
Another big perk about vacation rentals is the tax deductions that you can claim. Since owning and operating a rental property is a business for you, you can deduct your business-related expenses. These expenses are things such as insurance, taxes, management fees, cleaning services, and more. Be sure to keep good records of your expenses and hold onto all your receipts as well as understand what is considered a deduction.
Read more about tax deductions: End of Year Taxes – What Property Owners Need to Know
Obviously, another benefit of having a vacation rental would be having access to a vacation home whenever you wish. While you probably won't want to visit during peak season and miss out on the potential income, there are plenty of opportunities available for you to spend time in your vacation rental home during the off-seasons.
Downsides to Owning a Vacation Rental
Like every investment, there are downsides to consider before you dive in. A short-term vacation rental is not a 'fix it and forget it' kind of investment. It is a very hands-on, fast-paced style of investing that you should be prepared for before the busy season hits! Here are a few of the challenging factors that come with owning and operating a vacation rental.
With vacation rentals, vacancies are almost always guaranteed. This is especially true if your property is in a seasonal location. It is important to prepare and plan for these vacancies and have a strategy in place for the off-seasons. A long-term rental will usually have much lower vacancy rates.
Vacation rentals come with their own unique set of expenses. Aside from the usual expenses such as mortgage, taxes, and insurance you also will need to consider outgoings as well.
This includes:
Occupancy Tax: Occupancy tax is a unique tax for those renting out a place of lodging. It can go by various names such as lodging tax or hotel occupancy tax, as well as others. Some places have this tax, others do not, so make sure you check into your area to find out if it applies to you.
Supply Costs: Most short-term vacation rentals come stocked with the basic necessities for guests. Things such as basic cooking supplies, towels, bedsheets, soaps, and more. While these aren't necessarily requirements of every vacation rental, they are often assumed to be included and many occupants will probably expect them.
Cleaning Supplies: Your turnover rate, so to speak, with your vacation rental will be high and you will need to clean in between occupants. If you plan to do the cleaning on your own, you will want to calculate the cost of cleaning supplies. Or the cost of hiring a cleaning company if you plan to outsource.
Utilities: Another area of consideration is the cost of utilities. Your occupants won't be there long enough to pay the utility bill, meaning you will be responsible for all the costs involved with the utilities. Make sure you calculate all the costs for things such as cable, Wi-Fi, water, heat/AC, and other utilities that will be included in your vacation rental.
While these costs will likely not be very costly each month, over time they can add up. It is important that you calculate these costs to ensure that you will be making enough on your rental to cover everything and still make a profit.
Depending on how you plan to manage your property, there could be a lot of hands-on moments involved. Managing a vacation rental can be very time-consuming. From advertising and organizing bookings to preparing the property, restocking, cleaning, and setting it all up again a few days later. There is, undoubtedly, a lot of work involved with managing a vacation rental.
Restrictions and Regulations
Finally, it's important to keep in mind that not every area is open to the idea of allowing vacation rentals. Some cities have strict rules and regulations involved with short-term rentals, many require licenses and some areas even ban it outright. Be sure to look into all laws and regulations in the area you plan to invest in first.
Short-term rentals can be rewarding, but they aren't for everyone. The best option will depend on your preferences and your investment strategy. As a general rule, these properties often rent for more than their long-term counterparts, but this is usually offset by much higher vacancy rates and higher expenses as well. If you have a property in mind, make sure you do your research on your projected income and expenses, and run the numbers for the property both as a short-term and long-term rental. You'll then have the information you need to get started.

Looking to invest in a rental property? Renters Warehouse is here to help make the process easier. See how much your property could rent for as a long-term rental with your FREE rental price analysis.
---
Back to Posts