What to Look For When Finding a Rental Property
Renters Warehouse Blog
Back to Posts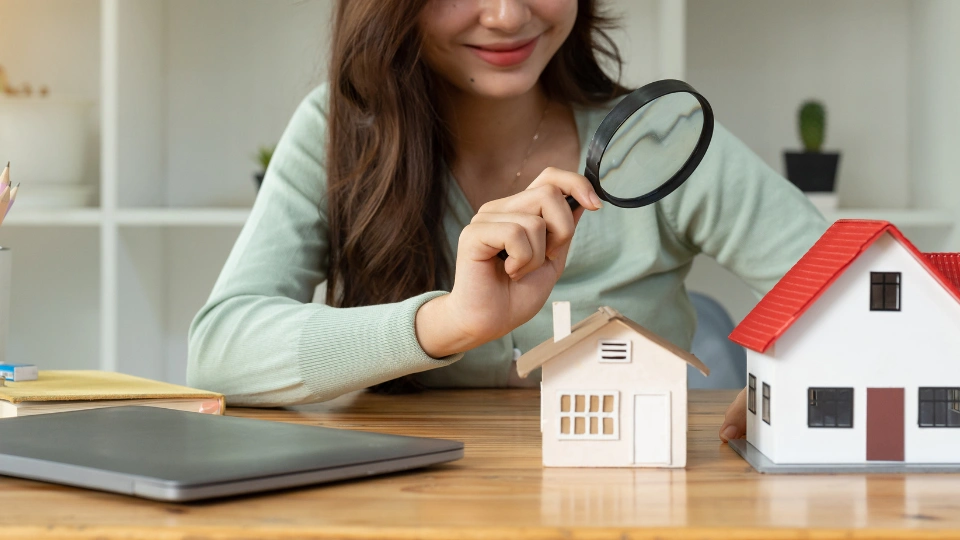 Hunting for the perfect rental investment can seem like a challenge. With so many different options out there, it can be difficult to know where to start. And of course, you need a sharp eye, great detective skills, and connections with people in the know in order to secure a great investment, right?
But buying a rental property doesn't have to be difficult. In fact, once you know what you're looking for it becomes much easier the next time around. Sure, you'll want to learn the ropes ahead of time, and having connections in the industry can make it easier. But there's a lot that you can do on your own to identify potential properties, and to ensure that the property you invest in is one that checks out as a solid investment.
To help guide your decision, there are a few things you'll want to keep in mind when searching for a rental property. By paying attention to these key factors, you'll be able to identify a property that fits your investment criteria.
Setting Goals When Looking for an Investment Property
First things first, it's important to start out with your strategic goals in mind. Finding success with rental property isn't about just finding a rental and hoping for the best, rather, it's about ensuring that the property you'll invest in will fit your criteria. So take the time to set your big-picture goals from the start. How much cash flow would you like to generate? What would you like your profit to be, after expenses and taxes? What type of returns are you looking for: cash flow, appreciation, or both? This will help to guide your decision in terms of which market you invest in, and ultimately which property you invest in as well.
How to Determine What Type of Property You Should Get
What type of property should you invest in? That will depend on your budget, preferences, and goals. Are you looking for a high-yield, high-risk opportunity or a steady, reliable income stream? You should also consider what type of rental property is in demand in the area that you're thinking of investing in. Are people mostly looking for single-family homes, multi-unit buildings, or vacation rentals? Research what people need before making your decision.
Your preferences will also play a role in the type of property you invest in as well. If you're a handy DIY enthusiast with time to spare, you might love a fixer-upper challenge. If you're a hands-off investor who prefers dealing with numbers instead of flooring, then properties that are in good condition should be your top choice.
You might also consider the differences between buying an existing property or a newly constructed property. Newly constructed properties usually offer modern amenities, customizable options, and competitive prices. However, there can be risks like delays in completion, increased costs, and the uncertainty of a newly-developed neighborhood. For existing properties, the advantages are that it offers established amenities, access, and convenience; the cons may be that property prices are too high, or older properties may need costly repairs.
Ultimately, the perfect rental is the one that aligns with your goals, budget, and expertise.
Is this your first time investing in a rental property? Check out our guide, What Tenants Really Want - A Guide for New Property Investors
Consider the Location
When it comes to real estate, location is paramount. Many investors look for rental in emerging markets; places that are experiencing growth and expected to continue to grow. Scout out areas where the job market is strong, and the population is growing. A number of cities in the South and in the Sun Belt are seeing population and employment growth. Try to look for areas that have seen consistent property appreciation and annual rent growth over the last few years.
A desirable location may attract quality tenants that tend to stay put longer. Proximity to good schools, universities, and good employment prospects will likely attract students and working people all year round.
Easy access to public transportation is another asset. Tenants love the convenience of living in an area where they can easily commute to work, school, or other essential destinations without relying on a car. This saves tenants time and money, providing them with a hassle-free way to navigate the neighborhood.
Investing in rental properties with good access to public transportation can also be strategic in the long term. Property values near high-frequency public transportation traditionally perform better, according to at least one study.
Consider Neighborhood Amenities and Safety
When looking to buy a rental property, it's important to look beyond the home itself. Consider what's around it, too. Having easy access to shopping centers and other businesses is a big plus for many tenants.
Amenities like a park, pool, or playground are great features that contribute to the overall desirability of the location and affect rental demand. For example, a home in a neighborhood with ample green space and a playground will be very attractive to young, working families with kids.
Another top priority is the safety and security of the neighborhood. Do some research and take time to review local crime rates and speak with local residents or authorities for more information.
A visit to the neighborhood is also a great way to give you a first-hand experience of the area. Look out for some of these potential red flags when surveying neighborhoods:
Inadequate street lighting

Very few kids playing outside

Heavy police presence

Abandoned shops

Unmaintained parks

Properties in states of disrepair (broken windows, overgrown yards)
Consider the Property's Condition
Properties come in all conditions, from fixer-uppers to newly constructed and move-in ready. For some investors, a fixer-upper is an appealing choice. However, they are not for the faint of heart!
It might not be financially feasible or practical unless you have the resources and expertise to handle it. That's because You might also need to invest a considerable amount of time or effort in the project. You'll also need to ensure that it will be financially viable. Try to have the property professionally inspected so that you can get a better idea of how much time and money you'll need to spend on repairs. Next, make realistic projections and determine if your potential return on investment (ROI) will be worth it.
A property in good condition minimizes your maintenance or repair costs and will likely attract quality tenants. Before buying any kind of property, inspect its overall condition thoroughly. Look for signs of structural damage, plumbing or electrical issues, and other potential renovation projects. Get the opinion of inspectors, determine which repairs you should outsource, and get estimates on major repairs. Find out how long repairs should take; if they will end up taking too long, it may not be worth it. A property that's going to be sitting empty for an extensive period of time means that you'll have to wait that much longer before you can start to generate a profit. Before investing in a fixer-upper, you'll also want to make sure you have enough funds available, or financing, to pay for the repairs as well.
Visiting a rental property soon? Learn How to Evaluate Potential Rental Properties.
Assess the Market Conditions
Real estate trends fluctuate, and that's why understanding the local real estate market is crucial before investing. High net-worth investors can choose to invest in expensive markets to yield higher rents and in some cases, higher long-term appreciation as well, depending on the property and market conditions. But if you're just starting your investment journey, you may want to consider testing the waters in more affordable locations.
You'll want your investment to produce enough monthly income to cover all your costs plus yield a profit. Identifying a market where the property is likely to increase in value over time is another important consideration for many investors.
Research and stay up to date with trends on:
Local property values, rental rates, vacancy rates, and trends in rental demand

Local economic indicators: population growth, job diversity, etc.

The neighborhood's economic growth potential, infrastructure developments, and any upcoming projects that may impact the rental market positively
Take a look at the Renters Warehouse Market Research Center to see investor-grade data on local market conditions.
Interested in reading about the latest rental market trends? See Rental Market Trends to Keep an Eye On In 2023
Consider Property Taxes
Property taxes vary across locations. High taxes can take a chunk out of your rental income, but high property taxes are not always a bad thing. Some locations with high property taxes are great neighborhoods or cities with high housing demand.
Property taxes are also calculated with regard to a property's value. That includes both the land and buildings on it. A property with a larger land area, a bigger home, or other desirable features may have a property tax that's higher than the next-door neighbor.
Weigh Up Cash Flow and Profit Potential
You should also be sure to evaluate the potential cash flow of the investment. It's essential to have a solid financial plan and a buffer for unexpected expenses or periods of vacancy.
Your rental income should cover not only the mortgage payments but also other expenses such as property taxes, insurance, maintenance costs, and property management fees. Assess the rental potential of the property by analyzing comparable rental rates in the area. Looking at similar properties helps you determine your potential rental income. Additionally, consider the occupancy rate in the area and the average time it takes to find tenants.
You'll also want to run the numbers before you consider investing in a property to see whether the projected returns will align with your goals. Cash-on-cash returns is one good indicator of your return on investment (ROI). It is the ratio between the cash flow gained by the investment and the initial cash investment. To get a good cash-on-cash return, you'll want to look for properties that will produce higher rental income.
Here are the profit and expense projections you want to make:
The expected increase in long-term appreciation

Expected cash flow from rental income

Depreciation and tax benefits
Want to know how to get more income from your rental property? Check out How to Maximize Your Rental's Profit Potential
Keep an Eye on Future Development
Research any planned or ongoing developments in the area that could impact the property's value or rental potential. For example, today's wide, open green space behind a residential building could become a noisy factory complex in a few years' time, diminishing its value, or your condo with sweeping seafront views could be obstructed by a new high-rise. Look into the intended usage of the areas in close proximity to the investment property.
On the other hand, future developments could be positive and lead to a boost in property value and desirability. This includes infrastructure projects, commercial developments, or new transportation links. Positive developments can boost property values and rental demand, making your investment more attractive in the long run.
To gather information about the prospects of a property's vicinity, contact the town hall or public agencies in charge of urban planning and zoning. Ask about the area's long-term plans and decide if it will be favorable for your property.
Investing in a rental property can be a rewarding endeavor—but it should always start with careful research. By setting clear goals and looking for a property that checks all of the boxes and is likely to produce returns that are in line with your criteria, you can maximize your chances of success. So be sure to research the local market, carefully inspect the property, and run the numbers first. Remember that investing in real estate is a long-term commitment. So take your time, conduct due diligence, and make sure you're ready before you take the leap.
Ready to get started with rental investments? If this sounds like you, check out the Renters Warehouse Education Center for more investor resources. See what you need to know about investing in a rental property.

Already have a property and looking to rent it out? See how much you could be getting. It's fast and easy with the Renters Warehouse FREE rental price analysis. Get started today!
---
Back to Posts