How to Maximize Your Rental's Profit Potential
Renters Warehouse Blog
Back to Posts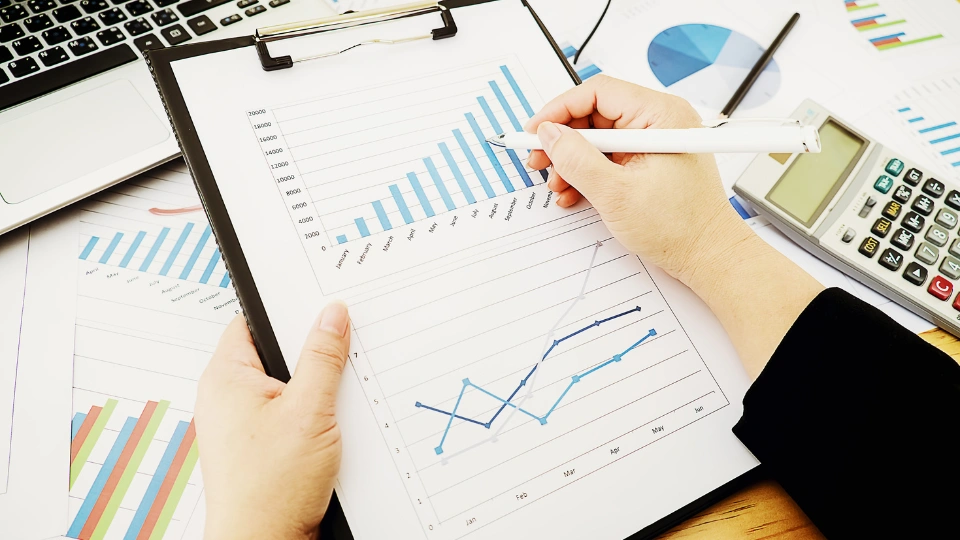 For landlords far and wide, the primary goal has always been to generate income. If you're in it long-term and you've invested in the right market, then property appreciation is another goal.
But what about situations where it seems like your returns on your property are, well, dwindling? With the rising cost of living and inflation impacting just about every aspect of our lives, it can be easy for expenses to eat into our profits. But the good news is that single-family rental properties are one investment that's tremendously resilient. Even during times of economic uncertainty, cash flow returns from rental homes still tend to perform well. People will still need housing, and in most markets (and when priced correctly), rental properties will continue to attract renters, even with costs rising across the board. The good news is that with everything else on the rise, rent is another increase that in most cases, will be expected. In other words, you can usually increase your rent to help offset rising costs.
Still, there are other steps that you can take to help increase your returns on your rental as well, no matter what's happening in the market. In this article, we will explore some steps that you can take to maximize your returns on your rental.
Tips for Maximizing Your Rental's Return On Investment
Schedule Regular Preventative Maintenance
This one's more long-term, but it's vital nonetheless. Believe it or not, keeping up with maintenance is crucial for landlords to maximize their returns. Preventive maintenance can help to stave off many extensive and costly repairs down the line, so it's a good idea to develop a proactive maintenance schedule to address potential issues before they escalate. This includes performing regular inspections, servicing the HVAC system, and taking preventive measures like sealing cracks and leaks. It's also vitally important to address tenant repair requests promptly to prevent minor issues from becoming significant problems. This improves tenant satisfaction and helps to prevent further damage that could be costly to fix.
It is great if you are a DIY-er Landlord who can tackle easy fixes like changing faucets and shower heads, but it also helps to build a network of qualified and trustworthy contractors who can promptly and efficiently handle other maintenance tasks that are best left to experts. Remember to keep detailed records of all maintenance and repairs conducted on the property. This will help you track expenses, assess the effectiveness of maintenance, and provide necessary information for tax purposes. It is also essential to communicate the tenant's responsibilities regarding basic maintenance tasks. Provide them with guidelines on routine upkeep, such as changing air filters, keeping the property clean, and reporting any maintenance issues promptly.
Unsure if an issue with your unit is your responsibility? Check out our article, Landlord Vs. Tenant: Who is Responsible for What?
Purchase the Right Insurance
Remember, you don't just need to get any insurance for your unit; you need the right insurance. Put in the time to research different options and select a policy that suits your needs and your specific property. Consider factors such as the property's age, location, and potential risks. Review the coverage limits, deductibles, and exclusions to ensure they align with the property's value. You'll want to ensure that you get liability coverage when purchasing insurance, which can provide some coverage in case of potential lawsuits. The level of coverage that you receive will vary depending on the policy that you take out, so make sure you're clear on what is covered. Depending on the property's location, landlords should assess whether additional coverage, such as flood insurance for properties in hurricane-prone areas is needed.
Take Advantage of Tax Breaks
Another way to save is by taking advantage of tax deductions that you may be eligible for. Individuals who own rental properties can subtract a number of eligible expenses related to their rentals. This will vary, but tax deductions you may be eligible for include: property taxes, interest, utilities, operational costs, and repairs and maintenance expenses.
Here are some tax breaks that landlords may be eligible for:
For landlords, mortgage interest is deductible as well. This can be a significant deduction for many landlords.
Rental property owners may be able to claim depreciation. This is the gradual reduction of your property's value over time, which can be claimed on your taxes.
Most repair costs can be fully deducted in the same year they occur. Renovations or improvements can be deducted as well, but will need to be depreciated and claimed over time.
Landlords can deduct the premiums paid for insurance coverage on rental properties.
Landlords can deduct the property taxes they pay on their rental properties.
The expenses incurred for legal and professional services can be deducted by landlords. This includes property maintenance and management services or accounting
Landlords can deduct the costs associated with advertising their rental properties.
Remember that deductions that you may be eligible for will vary. Likewise, how you are able to claim them will vary as well. While most deductions can be claimed in the year that they are incurred, in some cases, you may need to depreciate the expense and claim them back over a set period of time. This is the case for property depreciation, and certain upgrades that are made to a property. Be sure to speak to a tax professional for more information.
Curious about how to claim depreciation? Read our article, How to Handle Depreciation on Your Rental Property.
Carefully Choose Your Property Management Company
Sure, you can oversee your property on your own. But for many landlords, there comes a point where outsourcing this task just makes sense. If you'd like to save time and reduce stress, or if you're looking to expand your rental portfolio or invest out of state, then you'll want to consider outsourcing property management. The right property management company is a critical decision that can impact the profitability of your rental.
To decide if this is what you require for your property, take a look at available property management companies in your area. Read online reviews, seek recommendations from other landlords. Take a look at how long the company has been in business for, and whether they are established with a good reputation. Consider their experience in the industry, the number of properties they manage, and the length of time they have been in business. See what they are rated by the Better Business Bureau. Consider whether they are experienced overseeing the type of property that you have (single-family rental, multifamily). Most importantly, consider how their services will benefit you as an investor and help maximize the profit potential of your rental unit.
Take Renter Screening Seriously
Tenant screening may seem like a stretch in terms of saving money, but it's an important step that can help you to save long-term. Ending up with an unqualified tenant can take a significant bite out of your profits, especially if issues arise such as lease violations or nonpayment of rent. Evictions can be time-consuming, not to mention that vacancies in between renters can eat into your returns as well.
Here are some tenant screening tips for rental property owners and managers:
Verify the prospective tenant's income sources to ensure they can afford the rent.
Perform a Background Check
Conduct a background check to screen for eviction history.
Check their credit history as well to see how well they manage credit.
Create a Detailed Rental Application
Create a rental application that includes questions about the tenant's employment, income, rental history, and references including previous landlords.
Set Clear Requirements for the Rental
Set clear expectations for the rental property, such as the number of occupants allowed and any pet policies, to screen out applicants who do not meet the requirements.

Pay Attention to Their Questions
Pay attention to the questions the prospective tenant asks during the screening process, as they can reveal their level of interest and responsibility.
Consider Add-Ons
Charging for add-on services can help you to generate a bit more income each month. By offering additional services beyond basic rent, landlords can generate extra income and enhance the overall value proposition for tenants. For example, due to concerns about potential damage, some landlords are hesitant to allow pets on their property. However, in the right property, allowing pets can open up the pool of prospective renters, and help you to increase your rental property's income if you charge a pet rent each month, provided that your state allows you to do this. If you're in an urban area or have a multi-family property, you could consider charging for the use of parking, laundry facilities, storage, and other amenities.
Optimize Your Rent
Finally, the best way for investors to boost cash flow on a rental property is to ensure that they're charging a fair market rent. Your rental pricing should be similar to other similar rentals in your area. Too low, and you could be leaving money on the table. Too high, and you could experience higher than normal vacancy rates. Market research will allow you to price your rental unit accordingly. So take a look at what other, similar properties in your area are renting for. You should consider raising your rent if you renovated recently or made any upgrades such as new appliances or flooring. Just make sure you increase the rent in line with state and local legislation. Tenants must be given ample warning, and it should be done in accordance with the law.
Many rental property owners are afraid that raising the rent will cause residents to leave, but if the increases are moderate, there's a good chance that the occupants may decide that the expenses of leaving outweigh the costs of staying. Gradual increases are always the best approach when raising the rent on existing occupants.
Not sure what your rental could be generating? Find out with the Renters Warehouse FREE Rental Home Price Analysis.
As you can see, there's a lot that you can do to help keep your rental profitable. While many of the strategies are relatively small, simple tips that you can implement right away, they can pay off in the long run in terms of savings and additional income. Ensure that your rental is priced correctly for your market, look to take available tax deductions, do regular maintenance, and consider add-ons. Likewise, make sure you always screen tenants carefully, consider property management services, and get the right insurance. With the above steps, you'll be able to ensure that your rental is operating as efficiently as possible, allowing you to save money on operational costs, things that can help to make a difference to your bottom line.
Looking to expand your portfolio? Check out our inventory of rental properties, some of them turnkey portfolios, complete with tenants and ready to go. You can also look at our Market Research Center for local market information, housing appreciation, and more, to get investor-grade information about local market conditions in the area where you're planning to invest.
---
Back to Posts