Top 16 Real Estate Podcasts for Landlords and Real Estate Investors
Renters Warehouse Blog
Back to Posts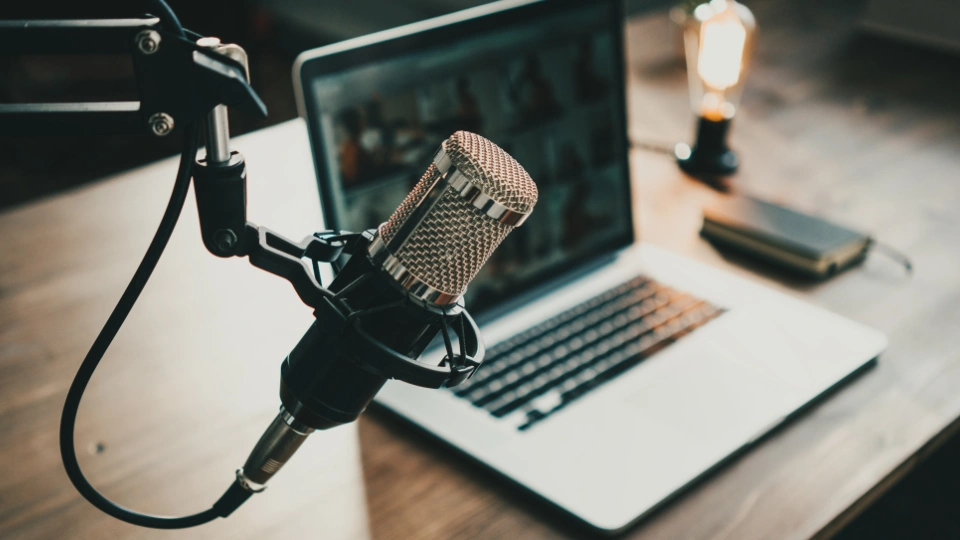 As a rental property investor, there's a good chance that your days are packed with various tasks. You'd love to keep up with the latest real estate market trends, but after a busy day, more research is likely the last thing on your mind.
Fortunately, there are plenty of podcasts today that are specially made for rental property investors and landlords. Podcasts are a great multi-tasking companion. You can listen to them while you're driving, exercising, or waiting in line. These shows can bring you up to speed with real estate trends and give you a new perspective from folks who have been in the game for a long time.
We've rounded up some of the top podcasts for landlords and property investors so you don't have to spend time searching. Grab a cup of coffee (or your beverage of choice), pull up a seat, and let's start learning. Here's a look at some of the top shows now.
Note: While this round-up of podcasts is intended to inform and raise awareness, it's important to remember that podcasts are not intended to serve in place of professional advice. These podcasts and opinions that are shared in these podcasts do not represent or reflect the official position of Renters Warehouse.
Top 16 Podcasts for Rental Property Investors and Landlords
The Rent Estate podcast is produced by Renters Warehouse, America's leading real estate investment services company. Host Kevin Ortner is a long-time real estate investor, CEO of Renters Warehouse, and author of Rent Estate Revolution, a book that teaches investors how to achieve financial freedom by buying and renting out single-family homes.
Ortner dives deeper into the benefits of single-family rental property investments in the Rent Estate podcast. Podcast guests include property management professionals, investment experts, and successful real estate investors of all sizes. Whether you're only starting to dip your toes into rental investments or thinking about starting, you'll find practical tips and useful information on this podcast.
Listen on: The Rent Estate Podcast and Spotify
Dan Lane started renting out his old house in 2014 and got hooked after getting his first rental check. Like any rookie landlord, he sought out resources to learn more, but at that time there weren't too many. That's when he started the Rental Income Podcast.
In these episodes, Dan talks to a landlord about how they found, financed, and how they are running their rental property. The podcast teaches aspiring investors how to generate passive income and grow their wealth through rental properties. It has been running for nine years now, with over 400 landlord interviews. At the same time, Dan has added more rental properties to his portfolio, using the strategies he learned from conversations with guests.
Some of the latest episodes include a landlord who went from 0 to 70 rentals using the BRRRR Strategy, a landlord who earns more profit thanks to investing in higher-cost rentals rather than cheaper properties, and a case study on buying a rental with a partner in today's market.
Listen on: Apple Podcast, Spotify, and Pandora
Are you a first-time property investor? Make sure you look into these things first: Rental Investments for Beginners - A Checklist.
Host Joe Fairless dishes out straight-to-the-point advice in this podcast for real estate investors. Fairless is a real estate thought leader and author who now controls over $2.7 billion in real estate assets.
In this daily podcast, Fairless interviews a different real estate professional. He tackles practical topics that investors need to know, like residential versus commercial real estate, tips on tenant retention, and how to evict with compassion. With over 3,000 episodes, you'll probably find an answer to an issue you have.
Aside from real estate advice, Fairless also talks about personal development and mindset, very important aspects for landlords who want to succeed.
Listen on: Apple Podcasts, Spotify, and Podbean
The Bigger Pocket Real Estate Podcast wants to help listeners make their next investment move with confidence. Hosts David Greene and Rob Abasolo are both rental property owners and real estate investing experts. In each episode, they break down real estate investing strategies that work.
The podcast includes in-depth conversations with real estate investors, listener coaching calls, and news analysis. There's something for everyone, for different niches and experience levels.
Listen on: Apple Podcasts, Spotify, Amazon Music, and Podbean
Michael Zuber created One Rental at a Time after over 20 years of building a portfolio of buy-and-hold rental properties. Aside from the podcast, he also has a book and a YouTube channel by the same name.
With this much experience, Zuber's guidance and tips will surely be appreciated by aspiring investors and landlords. The podcast touches on a wide variety of topics from housing market updates, and the impact of major political and social events on the market, to landlord tips.
Listen on: Apple Podcasts, Spotify, and Podbean
The Rental Property Owner & Real Estate Investor Podcast is produced by the Rental Property Owners Association, a non-profit real estate investor organization.
The podcast features industry professionals and shares techniques and tips that will help turn you into a more confident and successful rental property owner. Podcast guests with varying specialties such as brokers, flippers, legal advisors, buy-and-hold investors, and many others give landlords a look at real estate investing from different perspectives.
Listen on: Apple Podcasts, Spotify, and Amazon Music
Have you ever been curious about how top real estate investors, syndicators, and property managers build successful businesses and handle problems that come their way? Podcast host Rod Khleif got into real estate investing at 18. Two decades later, he amassed a $50 million real estate fortune and 800 homes that included multiple apartment complexes. He lost all of that in the 2008 market crash, but learned a lot of key lessons along the way to recovery.
Khleif shares his hard-earned knowledge so you won't make the same mistakes that he did, and gives you access to other real estate experts in his podcast. The latest episodes talk about US interest rates and what it means for real estate, multifamily real estate for passive income, and a deep dive into the U.S. economic climate.
Listen on: Apple Podcasts, Spotify, and Podcast Addict
This real estate podcast first launched as a radio show back in 1997, making it one of the oldest-running real estate talk programs for investors. It's also one of the most downloaded investing podcasts on iTunes.
Talk show hosts Robert Helms, a professional investor, and Russell Gray, a financial strategist, deliver no-hype property investment education and expert insights in an entertaining and fast-paced style. Topics include investment strategy, property due diligence, tax and asset protection planning, and more.
Listen on: Apple Podcasts, Spotify, and Deezer
Think Realty Radio believes that successful property investing is more than just action, it's also a state of mind, and one of the best ways to maintain an investor state of mind is to learn and get industry updates regularly. This podcast delivers straight talk for savvy investors, from the latest news, industry trends, and hard-hitting insights.
Hosts Eddie Wilson and Abhi Golhar along with their guests discuss the most efficient and effective real estate investing methods. You get actionable advice on the best ways to build wealth and achieve financial freedom through property management.
Listen on: Apple Podcasts, Spotify, and iHeart Radio
A positive cash flow is critical for rental property investors, and that's exactly the main focus of the Cash Flow Guys Tyler Sheff and Mike Marino's podcast.
The podcast teaches busy people essential tips and tricks on escaping the rat race through real estate investing. The Cash Flow guys interview industry insiders such as experts in finance, taxation, and artificial intelligence for real estate. Some interesting recent episodes you might want to check out are on how to track down owners of abandoned houses and dealing with the rent affordability crisis.
Listen on: Apple Podcasts, Deezer, and iHeart Radio
Is cash flow your focus? Here are some tips on How to Maximize Your Rental's Profit Potential.
Kathy Fettke, host of Real Estate News for Investors, wants to ensure that you won't get caught off guard by market crashes and at the same time teach you how to scout out new markets where you can build wealth.
This podcast covers new laws, economic events, and regulations that affect real estate. Investors will also hear about the latest market updates, pricing trends, and tips on the best markets for investing in single-family rentals or multi-unit rentals, and many more.
Listen on: Apple Podcasts, Deezer, and Podcast Addict
The Epic Real Estate Podcast, hosted by author and real estate investor Matt Theriault, is produced in the spirit of the books Rich Dad Poor Dad and Millionaire Real Estate Investor.
Theriault talks about creating wealth through a mix of conventional and creative real estate investing while improving your financial education. He wants aspiring investors to be able to achieve financial freedom and retire early through real estate investing. Landlords will want to listen to episodes like 7 Strategies on How to Flood Your Wallet with Rental Riches and Recession, Rebellion: How to Fight Back & Master Seller Financing.
Listen on: Apple Podcasts, Spotify, and Deezer
The Old Dawg Real Estate Investors (REI) Network proves that it's never too late to start property investing. Host Bill Manassero started investing at age 58. On the podcast, he shares the successes and newbie mistakes he made trying to acquire a thousand rental units in 6 years.
This is a unique community of real estate investors where the members are 50 years old and over but still motivated to learn more and succeed in their investments. Podcast episodes tackle investing that takes into consideration the challenges of retirement and fixed incomes. It's a fun, easy-to-understand program with an emphasis on cash flow, short-term strategies, and passive income structures.
Listen on: Apple Podcasts, Spotify, and Podnews
Ever wanted to chat with a landlord mentor but don't know anybody in your area? Ask the Landlord host Albert Dweck might just be your guy. An NYC landlord for over 20 years, he uses his wealth of experience and knowledge to help bridge the gap between landlords and tenants.
The episodes are practical and straight to the point, and include topics like how landlords can protect their tenants, what to do about squatters, and the ins and outs of property management.
Listen on: Apple Podcasts, Spotify, and Podnews
If you dream of becoming successfully unemployed with passive income and cash flow, then tune into Dustin Heiner's Master Passive Income podcast, where he shares the real estate investing strategies that he used to quit his job at age 37.
Aside from talking about investment strategies, Heiner also interviews real-world investors and does episodes on how to improve your wealth-building mindset.
Listen on: Apple Podcasts, Spotify, and Google Podcasts
Kevin Bupp is a serial real estate entrepreneur, best-selling author, and the host of Real Estate Investing for Cash Flow. This podcast is great for landlords who want to diversify or expand their portfolio with other asset classes like multifamily properties, commercial spaces, and mobile home parks. Bupp and other successful investors share their tips on how to leverage real estate properties to create steady streams of income.
Listen on: Apple Podcasts, Spotify, and Podbean
Investors know that time is money, and podcasts are a great way to optimize your time and learn on the go. Whether you're looking for analysis, tips, inspiration, or success stories, there's a podcast out there that fits the bill. Take advantage of these free resources and start turning your downtime into productive time.

Hungry for more landlord resources? Our Renters Warehouse Education Center is packed with helpful articles on investing, property management, and more. And if you're searching for your next rental investment, search our available inventory.
---
Back to Posts