Reducing Vacancy Rates: Tips for Keeping Your Rental Property Occupied
Renters Warehouse Blog
Back to Posts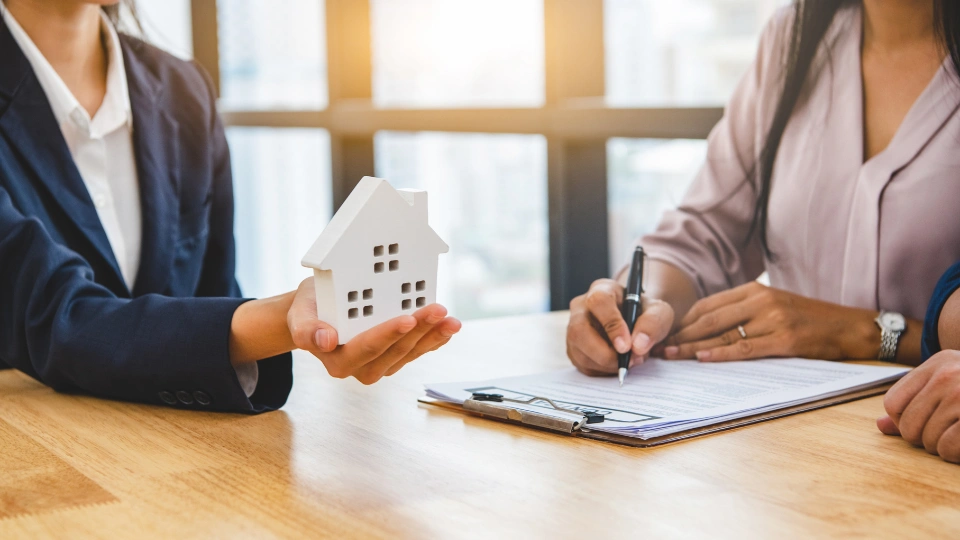 Keeping rental properties occupied is a top priority for most investors, and for good reason.
Aside from not bringing you income, an empty rental can drain your wallet; depending on how long it's empty for. While you wait for another occupant, you'll still have to pay taxes, maintenance fees, utilities, and in some cases, the mortgage as well. You're essentially giving money away instead of getting checks in the mail.
Nobody likes vacancies, but the unfortunate truth is that it's part of running a rental business. Forty percent of rental properties experience some type of vacancy in a year. This may be caused by a number of situations, including tenants leaving unexpectedly, an eviction, or repairs that require the home to be empty.
Although occasional vacancies lasting for a week or two may be tolerable, prolonged periods of unoccupied units can indicate issues that need to be fixed. In this article, we'll share tips on keeping your rental property business (and your bank account) flourishing.
What Causes Rental Property Vacancies?
There are a number of factors that can negatively impact rental vacancy rates. The main reason, however is typically:
Having a rental that not priced correctly
Other factors that can lead to higher than average rental vacancy rates, or increase the time between vacancies include:
Having an extended vacancy time between tenants due to the length of time for maintenance and repairs.

Doing frequent renovations or overhauls that require the property to be empty.

Tenant dissatisfaction. For example, due to a slow response time for maintenance requests.

The property is located in a less-than-ideal location. For example, it may be in an area that's underdeveloped or in a neighborhood with higher than average crime rates.

The type of property may not be suitable for the renting demographic. For example, having a 4-bedroom house in a college town where 1 or 2-bedroom apartments are popular, it may take longer to rent.

Market trends. For example, a high percentage of locals may buy homes, rather than rent them. Or having high local unemployment rates.
Tips for Keeping Your Rental Property Occupied
Though some factors, such as your rental's location or the current market conditions, may be beyond your control, you can take action to address most causes of vacancies.
Here are some steps you can take to help reduce your vacancy rates:
Set Competitive Rental Prices
One of the primary factors tenants consider when searching for a rental property is the monthly rent. While you may want to maximize profits, setting exorbitant rental rates could lead to extended vacancies.
Today, around 15 million renting households in the U.S. are cost-burdened, meaning they spend more than 30% of their income on rent and other housing needs. It's important to ensure your rates are competitive for your market. Be reasonable with your pricing. Consider what other, similar rentals in the same neighborhood are renting for, or have rented for recently. Take a look at websites like Zillow and Trulia to get information that you can use to price your property accordingly.
Not sure how to price your unit? Read A Guide to Setting Rental Prices
Offer Rent Incentives
Rent incentives or lease incentives are a creative way to attract new tenants or convince existing ones to renew their leases. For instance, you could offer a discount for tenants who sign a longer lease.
Incentives can make your property more appealing and give you a competitive edge in the rental market. Rent incentives can take various forms and may differ depending on the landlord's strategy and the local rental market conditions. Here are some common types of rent incentives:
Rent discounts for a specified number of weeks or months

Utility coverage for a set period of time

Furnishing and/or extra appliances (such as a dishwasher)

Move-in bonuses or gift cards

Flexible lease terms
Streamline Your Move-Out Process
A systematic and organized move-out procedure ensures a quick and efficient transition from one tenant to the next.
As early as the lease signing, clearly communicate to tenants the move out timeline and any specific requirements to avoid last-minute surprises. Give tenants a comprehensive move out checklist that outlines all the tasks they need to complete before leaving the property. This checklist should include cleaning requirements, property condition expectations, and details about returning keys and other items.
Perform a pre-move out inspection before the lease ends so that you have enough time to remedy any problem. And most importantly, don't delay advertising your property as soon as your tenants give their notice.
Here are more tips on Handling Tenant Turnover Efficiently.
Implement a Tenant Referral Program
Satisfied tenants can be your best advocates for attracting new renters. A tenant referral program that rewards existing tenants for referring friends or family members who become new tenants can be an effective way to get your rental occupied quickly. You can offer a gift card or even a cash incentive as a thank you for exit-ing tenants who refer your property to a new tenant, as long as it leads to a successful new tenancy.
Consider Going Pet-Friendly
Sixty-six percent of U.S. households own a pet. In 2022, American paw parents spent $136.8 billion on their pets, up 10% from the previous year. These figures don't lie: the United States is a pet-loving nation.
Implementing a pet-friendly policy can help reduce vacancy rates by expanding the potential pool of tenants. Many renters have pets and often struggle to find suitable housing that accommodates their furry companions. And according to one survey, the most common renting faux pas among tenants is not disclosing their pets to a landlord! Allowing pets can help you attract a larger and more diverse tenant base, increasing the likelihood of finding responsible, long-term tenants.
Pet owners may also stay longer in pet-friendly properties, as they will be less likely to move in search of pet-accepting alternatives.
Offer Furnished Options
Consider offering furnished rental options, especially if your target market includes young professionals or students. Many individuals value the convenience of moving into a fully furnished space as it saves them the hassle and expense of buying new furniture. Furnished rentals may command a higher rent, which can offset the initial investment in furniture.
Select Tenants Carefully
Screening tenants carefully is another crucial step for reducing turnover and vacancy rates. This might sound like a given, but one survey revealed that 10% of landlords never do credit checks, and 16% say they never run criminal background checks.
Make it standard practice to implement a thorough tenant screening process to find renters who will be able to pay the rent and abide by the terms of the lease.
Provide a Great Tenant Experience
Landlords get an average of six calls yearly from tenants for property repairs, including broken windows, major appliances, or plumbing issues. Imagine you're the tenant, and your landlord doesn't respond to these urgent requests immediately. Putting urgent tenant concerns on the back burner could lead to lease non-renewals.
Landlord-tenant relationships are built on good communication and mutual respect. Respond quickly to inquiries and maintenance requests, and be approachable when tenants have concerns.
When problems or conflicts arise, deal with them professionally and empathetically. Put yourself in the shoes of the renters and treat them the way you would want to be treated. Fostering a positive atmosphere helps encourage tenants to renew their leases.
Maintain and Secure the Property
A well-maintained property is more likely to attract and retain tenants in the long run. Regularly inspect the property for any maintenance issues and address these immediately. Keep up with property maintenance, make necessary repairs, and consider investing in upgrades or renovations when needed.
To get repair work done faster, keep a database of trusted maintenance people or companies you can contact in case of emergencies and for regular property upkeep. Tenants are more likely to stay if they see that you care about the property and their well-being.
Another major concern for tenants is the safety and security of the home. Install adequate lighting around the property and ensure all entry points, such as doors and windows, have functioning locks. Consider installing a security system or outdoor cameras to give your tenants peace of mind.
Take a more in-depth approach with these 8 Security Tips to Help Protect Your Rental Unit - And Your Tenants.
Keep Up With Market Trends
Real estate markets are dynamic. Staying informed can help you to stay a few steps ahead, and make informed pricing decisions. Monitor rental rates in your area from time to time and adjust your prices accordingly. Stay aware of changes in the neighborhood that could impact the desirability of your property, such as new businesses, schools, or public amenities.
Tips for Advertising Your Rental Property
Properly advertising your rental property can help to reduce vacancies by increasing its visibility and exposing it to a wider audience of potential tenants.
Here are some tips to help get more potential tenants interested in your property:
One of the best ways to spread the word about your property to a wider pool of tenants is by sharing it on online listing platforms. Utilize popular online rental listing platforms to advertise your rental property. Create detailed and appealing listings with high-quality photos and a compelling property description. Creating listings that help to showcase the property's unique features can help to generate interest as well.
Don't dismiss the good old-fashioned yard sign. Consider placing eye-catching "For Rent" signs with essential details like contact information, rental rate, and the number of bedrooms in front of the property.
Flyers are another way to get the word out in the surrounding area. Distribute flyers at local community centers, supermarkets, and bulletin boards to reach people who might be looking for a rental in the neighborhood.
Local Newspapers and Magazines
Many communities have local newspapers or magazines with classified sections dedicated to rental listings. Place an ad in these publications to target potential renters who still use traditional methods to find rental properties.
Networking and Word-of-Mouth
Inform friends, family, and colleagues that you're renting out your property and ask them to spread the word. Sometimes, personal recommendations can lead to finding reliable tenants quickly.
Over 70% of Americans have active social media accounts. Consider leveraging social media platforms like Facebook, to promote your rental property. You may be able to share your vacancy on a local Facebook group. Just be sure to share engaging posts with images and descriptions to generate the most interest.
Professional Property Website
You might also consider creating a dedicated website for your rental property. This allows you to provide comprehensive information about the property, showcase photos, and even offer an online application process. Don't forget to share positive online reviews and testimonials from previous tenants to boost the credibility of your rental property.
Property Management Companies
Of course, you could always enlist the services of a professional property management company. A reputable property management company will be able to handle just about all of the tasks related to your rental, not just tenant sourcing, helping to make your life easier. They'll also be able to help with tenant screening, helping you to find, and secure a qualified tenant as quickly as possible, saving you time and stress and helping you to keep your property occupied.
A rental unit sitting empty for weeks or even months is a nightmare for investors. But with the right approach, you can help to reduce your vacancy rates and minimize your downtime in between tenants. Help keep your vacancy rates to a minimum by pricing your property carefully, and work to boost tenant satisfaction. Then, ensure that you have a seamless tenant screening process, and move-out process in place. Remember: the goal of rental properties is to generate a return on investment. If you find that the process is too involved or time-consuming, then consider reaching out to a professional property management company that will be able to operate in your stead and take steps toward keeping your occupancy rates high.
Find tenants fast with Renters Warehouse. We offer tenant placement (11-17 days on average!). Learn more about our services, and get started with a FREE rental price analysis, to see how much you could be getting for your rental.
---
Back to Posts