Handling Tenant Turnover Efficiently
Renters Warehouse Blog
Back to Posts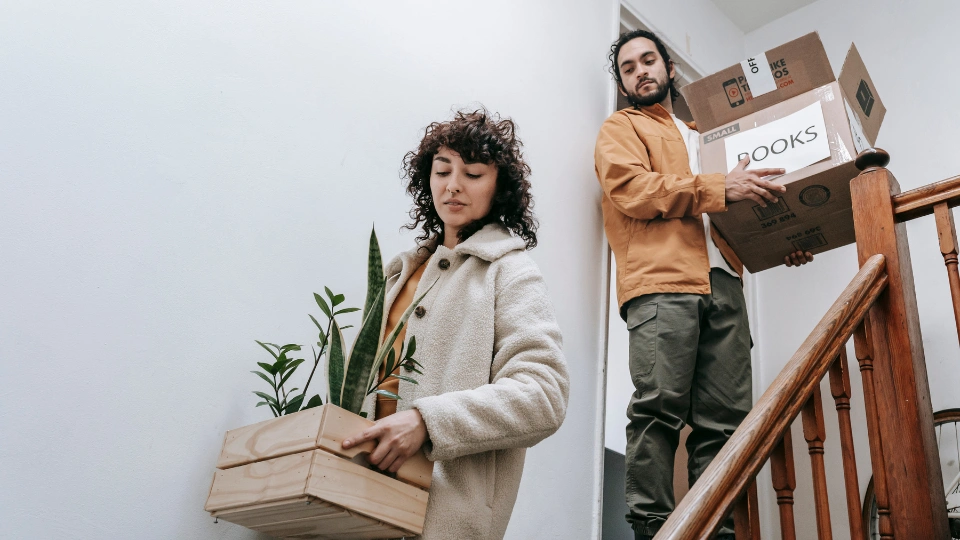 Is your tenant's lease coming to an end? If so, then you'll want to make sure you're prepared and have a plan in place for what happens next. Whether you're a seasoned property investor or a first-time landlord, knowing how to handle tenant turnover efficiently is an important part of a successful rental.
Tenant turnover affects your bottom line and in some cases, can cost a significant amount of money in lost income. Each time a tenant moves out, you're back to square one; you must get the property back in top shape, run ads, hold viewings, and screen applicants.
If you've noticed most of your tenants don't renew their lease, it might be time to look into why this is happening and to look for ways to improve your tenant retention rates. Let's take a look at some tips for improving tenant retention, and handling tenant turnover efficiently, allowing you to keep your vacancy rates as low as possible.
What Is Tenant Turnover?
According to Roofstock, tenant turnover is when the current tenants move out and the rental property is prepared for brand new occupants.
A high tenant turnover means that most of the time, tenants don't renew their rental agreement after it expires. A high turnover rate can reflect poorly on a landlord or property manager. It could be a sign that tenants are dissatisfied with the property or the management service.
The following reasons could cause high tenant turnover:
Rent that's too high for the market

Sudden and significant rent increases

Lack of property maintenance

A poor landlord-tenant relationship

Unsafe or unsatisfactory neighborhood

Life events
What Happens During the Tenant Turnover Process?
Landlords notify tenants to let them know their lease is expiring. The amount of notice that you're required to give varies depending on the state, with most laws requiring 30 or 60 days notice. Then, the tenant decides whether or not they'll renew their lease. If the tenant chooses to vacate the property, the landlord has to find a new renter. You'll want to find a new tenant as soon as possible. Each day the property sits empty, you earn less income.
A move-out inspection is then conducted to ensure that the property is in good condition and there are no damages. The landlord may use the tenant's security deposit to cover the costs if there are damages that the tenant is responsible for. Keep in mind, however, that the security deposit must never be used for normal wear and tear.
The landlord can start advertising the property. Hearing back from interested renters may take some time, so don't worry if your property needs some maintenance time in between. You can always schedule the viewing and screening process for later on.
In the next section, we'll dive deeper into each of these steps and give you tips on navigating through them swiftly and efficiently.
Preemptive Planning
Handling tenant turnover starts long before a tenant decides to move out. It begins with proactive planning and setting up systems that streamline the process. Here are some strategies to help you stay organized and to save time:
Maintain Good Relationships
The importance of positive relationships with tenants can't be stressed enough. By providing professional service and being responsive to their needs, you increase the chances of retaining good tenants for longer.
Schedule regular property inspections to identify maintenance issues early on. Promptly addressing these concerns can help prevent major repairs and ensure a hassle-free move-out process.
Read our article on The Importance of Regular Property Inspections: Identifying and Preventing Issues
Ensure that your rental agreements and contracts are comprehensive, leaving no room for ambiguity. Clear documentation sets expectations and minimizes misunderstandings, reducing conflicts during tenant turnover.
Be familiar with the laws and regulations governing tenant-landlord relationships in your area. Being well-informed will help you navigate legal requirements smoothly during the turnover process.
Giving Notice
Communicating with your tenants in a clear manner ensures that all move-out processes are done correctly. Good communication prevents confusion for both parties, helping everyone stay on the same page. Here's how to communicate efficiently during tenant turnovers:
Encourage your tenants to provide early notice of their intent to move out. This gives you ample time to plan and advertise the property for rent, minimizing any potential vacancy periods. Send friendly reminders to your tenants as their move-out date approaches. Provide them with a move-out checklist and any necessary forms, making the process more organized and efficient for both parties.
Respond quickly to tenant inquiries and concerns about the move-out process to avoid delays. Being available and approachable will help foster a positive landlord-tenant relationship, even during turnover. Who knows, one day, they might reach out to you again if they need a rental property. They may even send some referrals your way.
Here's more helpful advice on how to be a great landlord: How to Be an Incredible Landlord: Tips for Success.
Technology helps make communication and paperwork a lot easier during this time. Online portals or apps can be used to collect maintenance requests, schedule inspections, and share important documents with tenants, simplifying the entire process.
Streamline Pre-Departure Procedures
Before your tenant leaves, make sure that the property is in good condition. Have your rental agreement ready and check if the tenant has complied with all previous arrangements.
Create a comprehensive move-out checklist that covers important tasks such as cleaning, repairs, and transferring utilities. Share this checklist with your tenants to ensure a smooth move-out process.
Conduct a Move-Out Inspection
You may want to schedule a pre-move-out inspection with your tenants to identify any necessary repairs or cleaning tasks. This gives tenants an opportunity to address any outstanding issues before vacating the property.
Preparing the Property
To minimize vacancy periods after the previous tenants, don't waste time and prepare the property for the next occupants immediately. Follow these tips to ensure a turnaround that's as swift as possible:
Give the tenants a cleaning checklist so that they don't miss anything during the clean-up. However, to make sure that the property is spotless for the next tenant, it's best to hire professional cleaners. A clean and fresh space creates a positive first impression on prospective tenants.
Assess the property for necessary maintenance or repairs. Address minor issues promptly, such as repairing leaky faucets, touching up paint, replacing light bulbs, and making sure everything is in good working order before showing the property to potential renters.
Consider making minor cosmetic improvements to freshen up the property's appearance and make it more appealing. Repainting walls, replacing outdated fixtures, or updating worn or damaged flooring can significantly increase the desirability of your rental.
You may have a lot of maintenance, repairs, or even renovation tasks between tenants. Try to schedule these in a logical sequence, and don't wait too long to have these done. Try to build good relationships with cleaning services and repair companies. That way, you can coordinate tasks effectively with them and maybe even get priority service if you call at the last minute or for an emergency.
Advertising Your Property
Now that your past tenants have moved out, it's time to focus on the next essential step: finding your next tenants. Advertise your property using multiple channels to attract a pool of potential tenants. Take high-quality photos, write engaging descriptions, and highlight the unique features and benefits of the property.
You can do this yourself and list your property on places like Zillow, Trulia, and even Facebook Marketplace. Another great way to maximize your exposure is to work with real estate professionals who can handle this for you. They often have a much wider reach and a pool of potential tenants already on the hunt for the perfect rental property.
Considering outsourcing some of your landlord tasks? Check out Renters Warehouse's property management services
Tenant Screening and Selection
Despite its negative impacts, tenant turnover does bring something positive to the table: it presents an opportunity to carefully screen and select your next tenant. While it's important not to let your property sit empty for too long, don't rush the tenant selection process. You don't want to end up with tenants who aren't qualified.
Here are some tips on tenant screening and selection:
Thorough Application Process
Implement a comprehensive application process that includes background checks, credit checks, employment verification, and previous landlord references. This helps you to get a good idea about how qualified the potential tenants are.
Conduct in-person or virtual interviews as well. Remember to ask relevant questions and listen attentively to their responses.
During the screening process, clearly communicate your expectations regarding rent payment, property maintenance, and other important aspects. This way, potential tenants are aware of your requirements from the beginning.
Keeping Tenants Longer
In rental real estate, keeping existing tenants is much less expensive than looking for new ones. Fortunately, there are ways that tenant turnover can be minimized by incentivizing current tenants to renew their leases. Here are some strategies to encourage lease renewal and foster long-term positive relationships with your tenants.
Set Reasonable Rent Prices
Stay informed about rental prices in your area and ensure that your rates are competitive. Offering fair rent increases can help to motivate tenants to stay. In most cases, it's best to only raise the rent in small increments. You'll also want to check before you do to ensure that there are no rent control measures in place that will dictate how much and when you can increase the rent.
Consider Offering Incentives
You may want to offer incentives for tenants who decide to extend their lease. This could include a discount on the next month's rent, gift cards, or free utilities for a month.
Consider upgrading your property with desirable amenities or services. This could include providing high-speed internet, installing energy-efficient appliances, or offering free parking. These added benefits can help your property stand out from the competition. Not sure which upgrades to make? Consider things that will give you the best return on your investment.
Provide Responsive Maintenance
Promptly address maintenance issues reported by tenants. Providing excellent maintenance services demonstrates your commitment to their comfort and satisfaction, encouraging them to stay longer. When everything is functioning as it should be, they will be less frustrated as well.
Ensure Regular Communication
Stay in touch with your tenants throughout their tenancy. Make sure you respond to any of their questions or concerns promptly. You could also consider sending friendly check-in messages, holiday greetings, or informative newsletters to build rapport and ensure they feel valued.
Losing tenants can be expensive for landlords. With the above strategies, you can help to retain qualified tenants longer, and when they do move on, will be able to transition efficiently from one tenant to the next.
These days, you can outsource many aspects of your property management tasks to experts. Learn more about reducing your property's vacancy rate. Are you ready to outsource to the professionals? Start by getting your FREE rental price analysis, and seeing how much you could be getting for your property.
---
Back to Posts