Is BTR a Good Option for Renters?
Renters Warehouse Blog
Back to Posts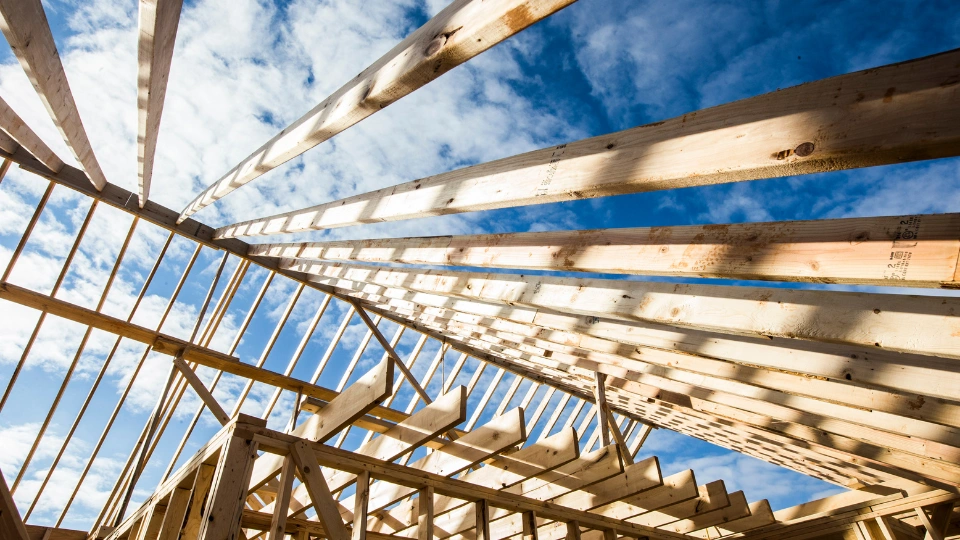 Who says renting means settling for less?
Picture yourself in a cozy haven with stylish interiors and modern facilities. It's like living in a magazine spread, minus the pressure of a home mortgage and all the stress that comes with building a home yourself.
Build-to-rent refers to residential properties that are specifically constructed for the rental market. BTR developments are designed with renters' needs in mind, and typically offer a range of amenities and services. In this article, we'll look at build-to-rent properties and shed some light on whether it's a good choice for renters.
What Are Build-To-Rent Homes?
Unlike traditional rental properties that may have been initially built to sell and later converted to rentals, build-to-rent properties are designed and constructed with the intention of being rented out right from the start.
Build-to-rent homes prioritize the needs and preferences of renters. They often use premium construction materials and have high-quality living spaces, modern amenities, and convenient services. Shared amenities such as fitness centers, swimming pools, communal lounges, co-working spaces, and an on-site concierge are also features you may see in build-to-rent communities. These amenities improve the overall living experience and promote a sense of community among residents.
Professional property management and maintenance services are typically included. Renters can enjoy the convenience of having a dedicated management team responsible for handling repairs and common area upkeep, relieving tenants of some of the typical responsibilities associated with renting.
What Do BTR Homes Look Like?
Build-to-rent homes can range from single-family rentals to condominiums. Here's a look at some of the different types of build-to-rent properties available for renters:
Apartment Complexes: Large-scale residential developments consisting of multiple units within a single building or a group of buildings. These complexes often offer shared amenities and services like common areas, fitness centers, pools, and on-site management.
Row Houses: Also known as townhouses or terraced houses, they are a series of residential units attached in a row. These homes often share common walls with neighboring units and can be multi-story.
Single-Family Rentals: Standalone homes rented out to a single household or family. The tenant has exclusive use of the entire property, including the land and associated amenities.
Duplexes: A type of single-family home. Duplexes are residential buildings that contain two separate living units. Each unit has its own entrance and utilities, which may be side-by-side or stacked on each other.
Pros of Build-to-Rent Homes
One of the significant advantages of build-to-rent properties is the emphasis on high-quality living spaces. BTR developments often feature well-designed interiors and modern facilities. These purpose-built properties are constructed using the latest construction techniques and materials, ensuring renters enjoy comfortable and contemporary accommodations.
While BTR has traditionally been multifamily housing, such as apartment complexes, today, we're seeing the rise of BTR in the single-family home space as well. This means that renters who are looking for a home, but aren't ready or able to commit to buying their own place, can still enjoy the benefits of this type of housing, including more privacy and space.
Build-to-rent properties may offer a wide range of amenities and services that cater to renters' needs. This may include fitness centers, swimming pools, communal spaces, co-working areas, on-site concierge or quasi-concierge services, and pet-friendly facilities such as dog spas, runs, and dog-washing stations. Other features may include 24/7 security, property-wide internet access, and smart technology systems. These types of amenities and features can enhance the overall living experience.
Long-term stability is often associated with build-to-rent homes. These properties may offer longer lease terms, providing tenants with stability and the option for extended stays. This is ideal for individuals or families who are seeking a more permanent living arrangement or looking to avoid frequent moves. Longer lease terms provide a sense of security and can help tenants to establish roots within the community.
Maintenance and Management
Another advantage of build-to-rent properties is the professional management and maintenance services provided. Renters can benefit from the convenience of having a dedicated management team responsible for the maintenance and repair of shared spaces. Prompt responses to maintenance requests and regular property inspections are designed to offer a hassle-free living experience.
Remote work arrangements are now available for many workers today, and many use that as an opportunity to relocate and test the waters in other areas. Build-to-rent homes allow renters to explore a new city or state without the burden of homeownership.
See our tips on Working From Home in Your Rental - How to Perfect Your Space.
Community and social engagement are at the heart of many build-to-rent developments. These properties are often designed in a way to encourage interaction among occupants, helping to boost the overall living experience. These communities are designed for social events and provide shared, communal spaces and can help to facilitate networking opportunities, new friends, and a vibrant social life within the neighborhood.
Cons of Build-to-Rent Homes
One of the primary concerns for renters considering build-to-rent properties is the possibility of higher rents versus non-BTR options. But given the high-quality features and extra services, it's not surprising that BTR developments may come with a premium price tag. It's important to note that the additional costs are often more than offset by the enhanced living experience and convenience offered by these properties.
Limited Long-Term Benefits
Build-to-rent properties are primarily focused on providing quality rental accommodations, which means they lack the long-term benefits of homeownership. Renters may miss out on the potential wealth accumulation and equity building that homeowners enjoy. These properties are about the here and now, not the long-term benefits of owning a home. But at the end of the day, not everyone wants to own a home. Some people prefer the freedom to switch up their location whenever the mood strikes or believe that renting may be preferable to owning a home anyway.
Lack of Ownership Control
Another potential disadvantage of build-to-rent properties is the lack of control over the property. Renters are subject to the terms of their lease or the rules of the subdivision, which may restrict certain activities or modifications.
Since property management companies manage build-to-rent homes, tenants also have less direct control over property management. Changes in policies, maintenance schedules, or the addition or removal of amenities may occur without tenant input. This lack of control can sometimes lead to dissatisfaction if tenants have specific preferences or expectations that are not met.
Build-to-rent single-family homes are a relatively new concept, and their availability may be limited in certain areas. States with fast-growing populations are seeing a boom in BTR housing, including Arizona, Texas, Florida, Utah, Nevada, Montana, South Carolina, and North Carolina. BTR properties tend to be concentrated in urban areas or specific neighborhoods with high demand for rental housing. While this may offer proximity to amenities, transportation options, and vibrant communities, it may limit the options available for renters who are in other locations.
So, Is Build-to-Rent a Good Option for Renters?
Ultimately, the suitability of build-to-rent as an option for renters depends on your preferences, lifestyle, and goals. If you're the type who prioritizes high-quality, modern accommodations with extra perks and convenient services, and you don't mind paying a little extra for these comforts, then BTR can be an excellent choice. The convenience of professional management and the sense of community fostered by these developments can significantly enhance your renting experience.
However, individuals prioritizing long-term financial benefits and ownership control may find build-to-rent less appealing. Homeownership offers the potential for equity building and long-term wealth accumulation, whether in traditional rental properties or build-to-rent developments, not typically associated with renting. Additionally, renters who value complete control over their living space and the freedom to make modifications may find build-to-rent properties restrictive, as they may be subject to more restrictions.
Our professionals at Renters Warehouse can help you find your next rental home. See what we have to offer.
How Do You Rent a BTR Home?
You may be wondering if the application process for BTR homes is entirely different from traditional rentals. The answer is that it can vary depending on the specific property and the management company overseeing it. While there may be similarities to the application process for traditional rental properties, there can also be some differences.
Here are the general steps involved in applying for a build-to-rent home:
Research and Explore: Begin by researching build-to-rent developments in your desired location. Look for information on available units, floor plans, amenities, prices, and lease terms. Visit the property's website and get in touch with them.
Schedule Property Tours: Some build-to-rent developments offer virtual tours or video footage that can help you to get a firsthand look at the units and amenities. Once you've taken the virtual tour and combed through the photos, it's a good idea to schedule an in-person tour as well. Be sure to ask questions if you have any doubts, take notes, and assess whether the property meets your needs and preferences.
Application and Screening: Once you've found a build-to-rent home you're interested in, submit your application to the property management company. The application typically requires personal information, employment details, rental history, and consent for background and credit checks. Supporting documentation such as proof of income, identification, and references are also typically required.
Review Lease Agreement: If your application is approved, the property management company will provide a lease agreement. Take the time to thoroughly review the lease, including rental terms, duration, rent amount, security deposit, and any additional fees or policies. Clarify details you're unsure about before signing the lease.
Security Deposit and Move-In Costs: Before moving in, you'll need to pay the security deposit, which is typically refundable and protects against damage or unpaid rent. Additionally, you may be required to pay the first month's rent, a pet deposit (if applicable) and any other move-in costs specified in the lease agreement.
Move-In Inspection: On your move-in day, it's a good idea to conduct a thorough inspection of the build-to-rent unit. Note any potential problems and communicate them to the property management company. Keep in mind, however, that in most cases, BTR properties should be in immaculate condition as they've never been lived in before.
Enjoy Your Build-to-Rent Home: Once you've completed the necessary paperwork and move-in process, it's time to settle into your new home. Familiarize yourself with the property's amenities and rules or policies, and sign up for some of the community events. Then sit back, relax, and enjoy your new rental experience.
Don't miss our: Tips for Tenants Moving to a New Area.
Ultimately, whether build-to-rent is a good option for you will depend on your personal circumstances, preferences, priorities, and of course, your budget. However, build-to-rent homes can be an ideal option for many renters. These homes provide renters with a desirable and hassle-free renting experience and pristine accommodation. Not to mention, they typically provide access to desirable amenities, as well as streamlined property management services and in some cases, concierge services as well. For renters who are looking for high-quality housing and appreciate these amenities and services, BTR housing can be a great fit.
Looking for your next place? View available rental homes to see a list of rentals in YOUR area today. If you're looking for more tips on renting, check out the Renters Warehouse blog. Our Resident Resources section is packed with helpful advice to help make renting as straightforward and hassle-free as possible.
---
Back to Posts