Why Build-to-Rent Might Be the Best Choice for You
Renters Warehouse Blog
Back to Posts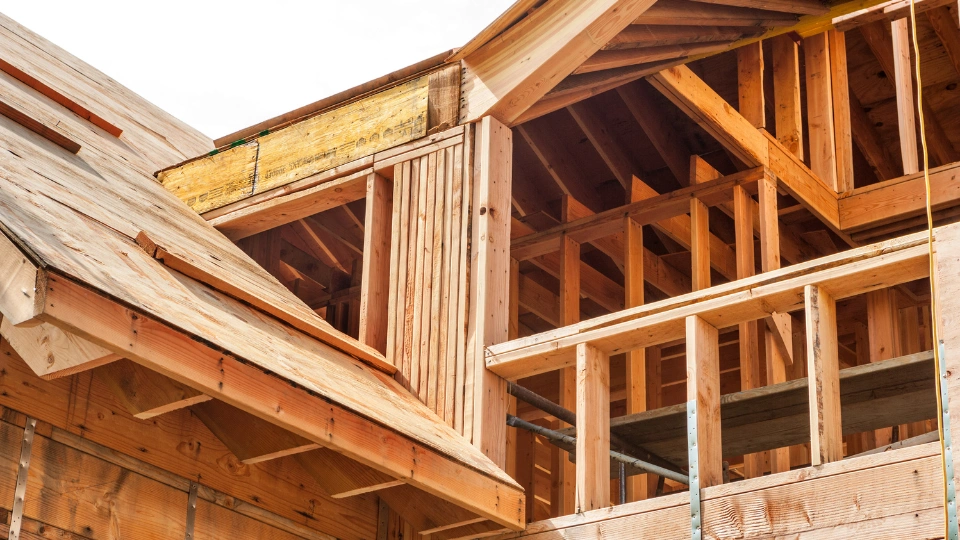 Build-to-Rent (BTR) continues to grow in popularity, and for good reason. These properties can be an ideal investment opportunity for investors who are looking to get started or grow their portfolios. With existing housing priced high and continuing to climb, investors have been finding it more cost-effective to invest in new housing, something that's traditionally been reserved for homebuyers, but is increasingly becoming available to renters as well.
Of course, multi-family housing has long been constructed and sold as build-to-rent, but the last few years have given rise to single-family BTR housing. That is, single-family homes that are designed, built, and sold to investors, to be occupied as rentals.
Investors are capitalizing off of BTR's surging popularity with renters. For many tenants, these types of properties are ideal, allowing them to experience the best of both worlds in terms of renting and buying.
Single-family build-to-rent properties often have more space than typical apartments, and are often situated in developments that offer a community vibe. These places give renters access to housing that may otherwise be out of reach. They can live in a new house, like a homebuyer, but without the financial commitment of buying. In most cases, these properties are located in growing housing markets just outside of major cities, just a short commute to work.
According to the Census Bureau's Quarterly Starts and Completions by Purpose and Design, there were approximately 21,000 single-family build-to-rent (SFBTR) starts during the second quarter of 2022, representing a 91% increase over the second quarter of 2021. Likewise, some 69,000 BTR homes began construction over the last four quarters – a 60% increase over the estimated SFBTR starts in the four previous quarters.
For investors, single-family BTR properties tend to be a great investment opportunity. They often have lower vacancy rates, with most major property management firms reporting 95%+ occupancy. And they're easy to purchase at-scale; you can buy up multiple properties at once, and easily outsource the work of property management as well, making this type of property a great passive investment.
Shifting Demographics Continue to Help Drive Demand
Cash-strapped millennials may be behind part of the reason for BTR's rise in popularity.
Approximately 47.9% of millennials owned their own homes in 2020, but many millennials are delaying home buying.
Housing prices are rising, but incomes just aren't keeping pace, which means it's becoming more difficult for millennials, the demographic who are in their prime home-buying years, to afford to buy housing. In addition, inflation is making affordability harder still. But preferences are shifting as well, with some opting to rent single-family BTR housing, which gives them a chance to live in the suburbs, in a new house, without having to make the financial commitment of ownership.
According to some experts, BTR is "the new starter home in the suburbs." Couples, both with children and without, tend to be typical tenants in these homes, with the desire to live in the suburbs–and close to work, school, and important amenities, helping to drive the trend.
These developments are popping up all over the country and can be seen in cities including Las Vegas, Phoenix, Tucson, and Houston. These cities currently have the most BTR housing in the country.
Build-to-Rent Continuing to Grow In Popularity
When it comes to investments, rental properties can be a solid investment. Rents are increasing, but vacancy rates are still low. Rentals can be profitable, and in many markets, demand is high.
Single-family build-to-rent housing offers many benefits for investors. It can be easy to purchase and manage at scale. Since the properties are new, they're more attractive to tenants who are often willing to pay more for them. They also tend to have minimal maintenance and repairs requirements, which can save investors hassle and money as well.
If you're considering investing in rental property, and are looking at a market where there is BTR activity, then you may want to consider this opportunity.
Here's a look at some of the benefits that these type of properties have to offer:
Often Lower Vacancy Rates
One benefit of build-to-rent homes is that they often experience higher occupancy rates due to strong demand. Once you find great tenants for your rentals, there's a good chance that your build-to-rent will likely be occupied long-term. In fact, over 94.9% of single-family rental properties were occupied in the fourth quarter of 2022, with most major property management firms reporting 95% or higher occupancy.
Renters Are More Likely to Choose New Properties
Many renters are more likely to choose a newer home over an aging property. A build-to-rent property allows renters the chance to live in a new home, just like a first-time homebuyer, without having to commit to buying. It's an attractive opportunity for many renters. Often, these places are developed with a focus on community, with features that encourage interaction among residents. Some build-to-rent homes have access to amenities such as a gym, parks, or waterfront access.
Opportunity to Scale Easily
With BTR properties, an investor can scale much faster by purchasing multiple properties in one community. These properties can be purchased at scale. Because they're in the same location and share many of the same features and amenities, they're easier to manage as well. Of course, you don't have to oversee the property yourself; you can also hire a professional property manager to oversee the properties as well. Some BTR properties are even sold with built-in (or optional) property management.
Since they're new, most BTR properties don't require much maintenance or repairs, making them easier for investors who don't have time to spend on these types of projects and more appealing to tenants who don't have to deal with the stress of things going wrong. Oftentimes, BTR appliances and features are covered by warranties as well, just in case.
While rental properties can be an excellent investment and a great way to generate long-term passive income, it's always advisable to have an exit strategy. This means that if you opt to sell the property, you'll have options. For investors who have single-family BTR properties, when it's time to sell, you can sell the properties to investors or homeowners. This is an advantage compared to commercial properties or even apartment buildings that can be more difficult to sell as the buyer pool is more limited.
Looking to jump into real estate investing for the first time? Read this article on Tips and Strategies for New Real Estate Investors.
Should You Invest In Build-to-Rent Property?
The decision to invest in build-to-rent will depend on your financial situation and investment goals. To ensure that you make the right decision, you'll want to make sure you survey the local market that you're planning to invest in, and run the numbers to see what type of returns you're likely to get from the investment.
Here are some of the best practices when investing in single-family BTR:
Estimate Your Projected Income
Like any other investment, you should calculate your expected returns. Determine how much cash flow you are looking to generate along with what type of appreciation you're hoping for, and use this to estimate whether these properties can meet your goals. At the end of the day, you'll want to ensure that the returns that you'll be making on these investments are going to meet your goals, so make sure you take the time to run the numbers first. Not sure what numbers you should be running? Take a look at: Numbers You Should Be Running on Every Property.
Partnering with a professional who understands the real estate market makes your work much easier. A property management company will help you monitor your properties and handle tenant sourcing and screening as well. This is especially important if you're hoping for your property to generate passive income, if you're planning to invest out-of-state, or if you're planning to purchase multiple properties.
Choose Your Location Wisely
An advantage of build-to-rent homes is that they can be situated outside major cities because they have multiple amenities. However, before investing, you need to confirm whether the market is growing, the current housing prices, and any other market trends that might impact your portfolio. Take the time to conduct market research and gather valuable data on the area before investing any money.
Note: Check out the Renters Warehouse Market Research Center for valuable data on local housing markets across the country. See housing price growth, population changes, employment information, and more. Assess the health of the market that you're planning to invest in before you buy.
Make Sure You Have Sufficient Capital
While you can purchase just one BTR property, one of the benefits of this type of property is the ease at which they can be scaled. Of course, if you're planning to invest in multiple BTR properties, you'll need a certain amount of capital to start your journey. Be sure to plan accordingly and make sure you have enough funds set aside to pay for the down payments, closing costs, and any unexpected expenses.
Build-to-rent homes can be a good investment opportunity, and they're an option that's attractive to many tenants. Just remember, not all BTR opportunities are created equal. As with any investment, make sure you do research to consider the local market conditions to ensure that the area you're investing in is one that'll offer you the returns that you're looking for. Likewise, as with any rental, make sure you run the numbers to see what your projected returns will be. Make sure they're in line with your big-picture investment goals, both in terms of long-term appreciation and cash flow.
If you're thinking of beginning your investment journey, be sure to head over to Renters Warehouse and search our available inventory of rental homes on the market. You'll also want to claim your FREE guide: How to Find and Buy the Perfect Investment Property—see what to look for when searching for your first rental property.
---
Back to Posts