Step by Step - How to Rent Your House
Renters Warehouse Blog
Back to Posts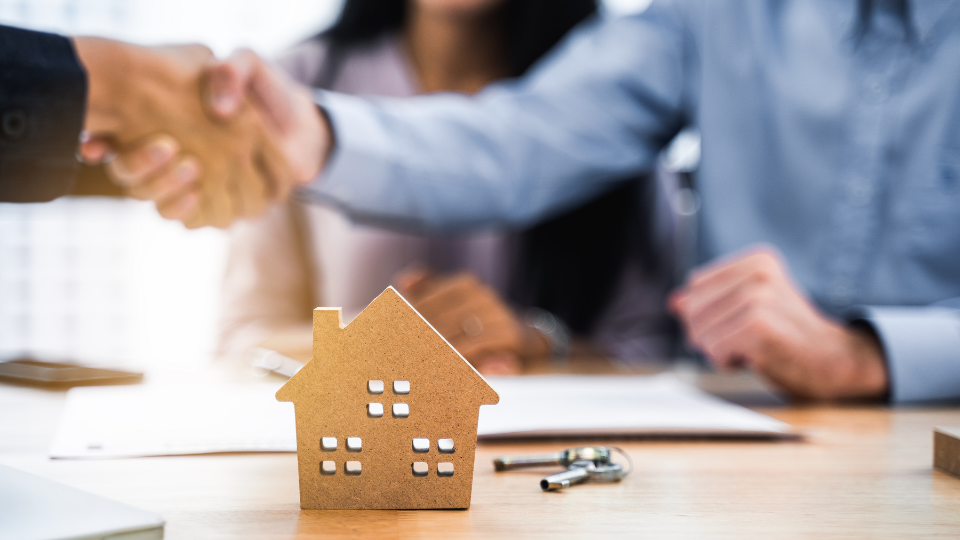 Becoming a first-time landlord can be an exciting time! Maybe you've spent a lot of time and energy finding the right property and now it is finally here: You are a landlord! Congratulations! Or, maybe you're an "accidental landlord." You've inherited a property, or maybe you have one of your own, and you're not sure what to do with it, so you're thinking of renting it out. In either case, you're looking to rent out your property and need to know where to start.
If you have secured a property and are now looking to get started in the rental world, here are twelve steps that you can take. With these tips, you'll be able to sidestep a number of issues and save yourself from having to learn everything the hard way.
12 Steps to Take to Renting Out Your Home
Step 1: Assess Your Goals
Before you start renting out your house, it's important to establish your big-picture goals. From there, you can work backward, establishing the steps that you need to take to reach them. What are you looking for primarily? Extra income, an early retirement, or funding for your child's education? You'll also want to put an investing strategy in place, outlining what type of returns you're looking for, and how many properties you'll need to reach your goals. You'll also want to determine what type of rental you're going to have.
Here's a look at both short-term and long-term rentals.
Short Term:

Short-term rentals, also known as vacation rentals, can be a good investment. But that depends on the market in question and the cost of management. Keep in mind that often these rentals tend to gross more, especially in hot vacation markets, but they also have much higher expenses as well, especially management costs.
Long Term:

Long-term rentals are traditional rentals. These rentals are much easier to manage and often offer more security since they'll usually be occupied year-round, not just part of the year. Since they're long-term, they tend to attract people who are looking for a place to call home and will be more apt to treat your property like their own.
Take a look at short-term versus long-term rentals. See which one's right for you.
Step 2: Understand Landlord-Tenant Law
Another important step is familiarizing yourself with landlord-tenant law. There are laws at a federal level that you'll want to follow, including the Fair Housing Act. Additionally, different states have laws in place at a state level that are important to follow as well. These laws cover various issues such as collecting security deposits, required notice for ending a lease, required notice when entering, and more. Some cities have local legislation in place as well, such as rent control laws regarding how much you can charge for rent and how often you can raise the rent so make sure you're aware of these before you rent your property.
Step 3: Set the Rent
The rent you charge will be determined by the market. Be sure to do research on the local area and determine what the average rent is for properties that are similar to yours and located in your neighborhood. You should also determine what amenities are offered in other homes and how yours stacks up. Keep in mind that finding the sweet spot will help your home to rent quickly and for the best price possible.
Step 4: Assess Your Expenses
Next up, you'll want to see how much your expenses will run. Here are some expenses that you should factor in:
Mortgage Interest

Taxes

Insurance

Maintenance

Upgrades and Repairs

Property Management

Attorney Fees

Accounting Fees

HOE Fees (If applicable)
Once you have your expenses, you'll want to compare them to your projected rental income to see how much you'll be making each month.
Step 5: Get Insurance
Before you rent your property out, be sure to contact your insurance agency to ensure you have adequate coverage for your rental property. Landlord insurance is different than homeowner coverage. It usually offers coverage to protect your property but won't cover your tenant's property or belongings. For this reason, you might suggest that your tenants take out a renter's insurance policy to cover their bases. Here is what your insurance policy should cover.
Property Damage:

Property damage includes damage to your house and property, as well as personal property such as your lawnmower, appliances, or other property that is there strictly for use at the property. Ensure that the coverage offers protection against fire, weather, or other natural disasters. You might also consider asking about flood damage since many policies don't cover damage by flooding.
Liability:

Liability insurance offers liability protection for medical injuries that tenants or their guests sustain while on the property.
Loss of Income:

Many landlord insurance policies include loss of rental income. This offers coverage in the event that your property is damaged due to a covered event such as a storm, fire, or natural disaster. The coverage would cover lost income.
Some policies also offer coverage for vandalism or burglary. It is important to understand the coverage options included in your policy and ask your agent for additional coverage options if something is not included.
Step 6: Create Policies and Your Rental Agreement
Another important step in renting your property out is putting policies and a rental agreement into place. This includes your tenant screening policy. You'll also want to make sure you cover yourself with an airtight lease. Be sure to include things such as your smoking policy and pet policies in your lease, outlining if you allow pets, how much you charge per pet and any requirements you may have with them. You should also include other things such as tenant responsibilities, your late rent policy, and eviction policy.
While creating policies and a lease can be relatively straightforward, it's a good idea to have them looked over by a lawyer to ensure you didn't overlook anything. Your lease offers you protection and it is important that you cover your bases.
Step 7: Establish a Team
You might feel that being a landlord is a one-person show, but you might be surprised to learn that being a landlord is a full-time job. Putting together a team of people who can help you can help give you back some freedom. Having qualified professionals that you can trust and can call when the need arises is important. Here are a few people you might consider adding to your team:
Property manager

General contractors

Plumbers

Electricians

Attorney

Bookkeeper

Accountant
Step 8: Get Your Home Ready to Rent
Once everything is in order, it's important to check over your property to ensure that it is ready to roll. Often the small things can set you apart from your competition. Here are some areas you may want to consider including in your listing if they're relevant:
Curb appeal

Fresh paint

Hardwood flooring

Marble countertops

Fast Wi-Fi

New appliances

New light fixtures
Keep in mind that your upgrades or repairs don't always need to be costly. Sometimes inexpensive upgrades or improvements can go a long way. An upgraded kitchen and bathroom are considered to be the two most coveted updates in a rental home. If your rental is starting to show age, it might be time to start budgeting for some upgrades. Even new hardware like faucets or light fixtures can make a big difference.
Step 9: Get a Plan for Property Management
Next up, make sure you have a plan in place for property management. How well your property is managed is something that can make or break your investment, so it's important to plan for this step and determine who will do the work that's involved with overseeing it, including fielding maintenance calls and checking on the property. Even if you plan to oversee the property yourself at first, it's a good idea to factor this into the budget so that if you decide to outsource later on, you'll be able to.
Step 10: Start Advertising Your Home
Now that everything is in place you can start advertising to find a great tenant. Finding a tenant might take some time at first, but soon you'll know where to advertise and how to fill those vacancies faster. Once your house is ready to hit the market, you will want to start with the listing. You might consider getting professional photos taken to help give your house an edge against the competition. Next, you should consider your listing, be sure to highlight things that will help your listing stand out. Start by listing your property on online marketplaces such as Zillow and Trulia. You might also consider listing it on local Facebook groups to get more publicity.
Step 11: Screen Tenants
Screening tenants is another important step in renting your property out. Be sure to get potential tenants to fill out applications so you can screen them before making your decision. Be sure to ask for the following on your application:
Social security number for credit checks

References, previous landlord

Source of employment/proof of income
Once you have collected applications it is time to start the screening process. Be sure to follow up on all references and verify sources of employment by requesting bank statements. You should also contact previous landlords for reference checks. While most landlords would never intentionally discriminate against potential tenants, try to avoid anything that could be considered discriminatory, even if it wasn't meant that way. Always screen applicants fairly and give them all an equal chance. Only ask questions that pertain to their ability to pay the rent or abide by the terms of the lease. Everything else is unnecessary.
Looking for more information on screening tenants? Check out: Things to Look for When Screening Tenants
Step 12: Implement Systems
Once you have secured tenants and started renting your property out, it is important that you start putting together systems to help ensure that you keep on top of everything. Being a landlord can be a full-time job and often things get overlooked. By putting systems in place, you can save yourself a lot of time and headaches in the future. Here are a couple of areas you should consider putting systems in place for:
Collecting rent can often get overlooked until it's too late. It is important that you stay on top of the rent collection. Collecting rent on time will not only help you from a financial perspective, it will also help you keep up on enforcing and collecting any potential late fees as well. You might consider simplifying the process by making it easier for your tenants to pay their rent. With online rent collection or bank transfers, you can simplify the process.
Another system you will want to put into practice is maintenance. It is important to keep up with maintenance and perform repairs in a timely fashion, but it can often be a lot to keep up with. By putting a system in place, you will not only be able to keep up with maintenance and repairs that need to be done, but you can also help save up for these expenses so they don't break the bank when the need arises.
Being a landlord can be a lot of work, but it doesn't have to be. Many landlords start out managing their properties on their own but eventually find that over time, keeping up with everything can be difficult. Outsourcing to a reputable property manager not only helps to make life easier, but it can also help you to maximize your returns. By setting up your property to generate passive income, you'll be free from the day-to-day tasks and able to start focusing your attention on high-level tasks and opportunities, like growing your rental portfolio. Start by enlisting the help of a property manager today and see how you can find financial freedom.

Looking to rent your home? Get started with your FREE rental price analysis, and see how much you could be getting every month.
---
Back to Posts