Questions to Ask Your Property Manager
Renters Warehouse Blog
Back to Posts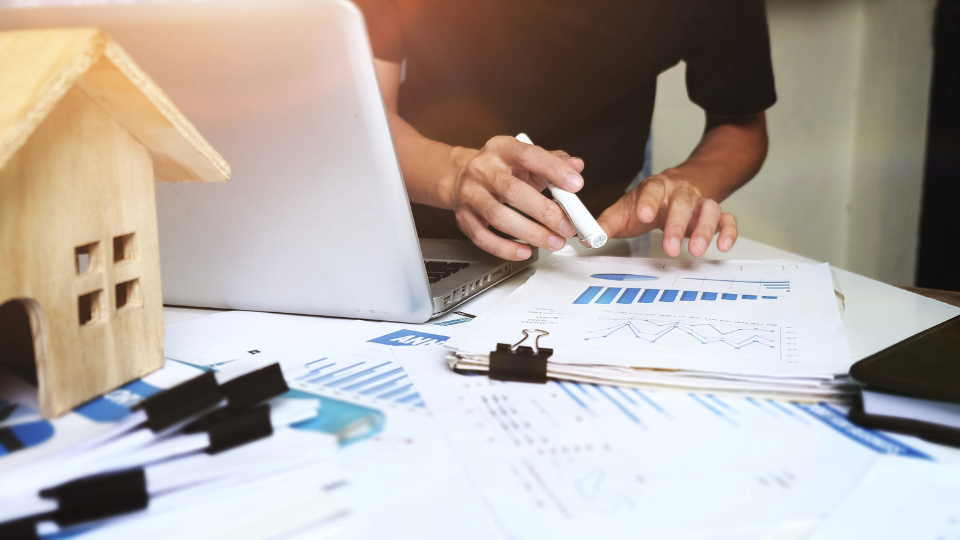 Is a property manager a good option for your rental? They can be. Many landlords find that enlisting the help of a property management company can be a great way to outsource some of the work that's involved with overseeing a rental; and much of the stress as well. But a property manager isn't just about making life easier; they can also free you up to invest in multiple properties, even properties that are out of state –allowing you to expand your property portfolio.
But not all property managers are created equal.
When it comes to finding someone to look after your property, you'll want to ensure that you hire a professional or company that is reputable, knowledgeable, and experienced. Someone who will help you to maximize your returns and oversee your investment, all while ensuring that you stay in compliance with landlord-tenant laws, and helping you to keep your rental occupied, your tenants happy, and your vacancy rates low. In short, you won't want to just find a property manager –you'll want to ensure that you find the best property manager for your needs.
To help you in your quest to find a good property manager, here's a look at some questions that you'll want to ask that can help you to assess a potential property manager's qualifications. We'll also take a look at some things that you'll want to check into, all of which will help you to find the best candidate.
"How Long Have You Been In the Business?"
A great question to ask a potential property manager –or property management company is how much experience do they have overseeing rental properties. Time and experience matter a lot when it comes to finding a reputable property manager.
"What Services Do You Perform?"
Another question to ask is what services the property manager performs. Different property managers, and property management companies, offer different services. Some might say that they're all-inclusive, but then later on you'll find out that they don't handle evictions, and that you'll be expected to go through a third party if an eviction becomes necessary. In most cases, you'll find it best to go with a manager or company that handles all of the day-to-day tasks at your rental in house, or who can arrange for all of the work to be done. Leaving the job for you to take on yourself means that you'll still be spending time on these tasks at the end of the day; something that can be tremendously frustrating especially once you're paying for property management.
Some of the services that you'll want to ask about include:
Advertising vacancies

Tenant sourcing and screening

Maintenance and repairs

Rent collection

Leasing and agreements

Inspections

Evictions
"What Type of Properties Do You Manage?"
Get specific! Whether you're investing in multifamily or single-family residences (SFR), you'll want to ensure that the property manager –or management company that you end up going with is one that specializes in the type of rental that you have. Overseeing an SFR is much different from an apartment building –and you'll want to make sure your property manager has experience with that type of property. Likewise, you'll want to look for someone who specializes in property management. A Realtor who moonlights as a property manager, for instance, might not have the experience that you need. They'll be less likely to have received specialized training in that area as well.
"What Are Your Management Fees?"
Next up, you'll want to ask the property management company what their fees are like. This is important since the fee that the management company will charge will impact your returns. Just remember, in most cases, you'll want to be wary of a very low fee. If something seems too good to be true, it often is. Sometimes companies will quote a low fee but then tack on additional fees –like tenant finding fees, maintenance markups, call-out fees, and more. So make sure you know what's included and what's not, and are clear on what expenses you'll face if you end up using them.
"If I Need to Get in Touch, What's Your Typical Response Time?
What's the property manager's response time? The last thing you'd want is someone who has a slow response time –especially if there's an emergency or some sort of problem at the rental. Make sure you find a company that will always get back to you within one business day, or sooner.
"What's Your Typical Vacant-to-Rent Time?"
How long does it take them to fill vacancies? This is a crucial question since the longer your property sits empty, the lower your returns will be. Ideally, you'll want to find someone who is motivated to list and rent your property quickly. Most professionals should have properties fixed up, and ready to lease again within a month. The best can do it even faster than that.
"How Do You Set the Rent?"
How does the property manager set the rent? This question will help you to gauge whether they know what they're doing. An experienced property manager will be able to conduct market analysis and will be familiar with best practices when setting the rent. They'll know how to hit the sweet spot –not too high, which will keep the property vacant for longer; and not too low, so that you can generate a profit.
"What Happens If I'd Like to Cancel Your Services?"
What happens if you decide that you want out of your contract? Make sure you know how long the contract is, and what happens if you choose to terminate it.
"Do You Handle the Rental Maintenance In-House?"
Does the property manager handle the rental maintenance, or do they outsource it? If they outsource it, you'll want to know whether they markup repairs and services; something that can add up quickly.
"How Many Properties Do You Currently Manage?"
Another good question to ask is how many properties they're currently managing –and how many hours per week they will be able to devote to yours. For an individual property manager, too many properties could indicate that they might be too busy to carefully oversee yours as well. For a property management company, of course, this is another story. Property management companies can easily oversee 10-10,000 –or even more units. A good follow-up question would be how big of a team the company has on board. A good staff to property ratio means there's a better chance that your property will be cared for.
"How Do You Screen Tenants?"
Anyone can find a tenant, but finding a qualified tenant is another story. Asking your potential property manager what their tenant screening process looks like can help you to get an idea about how carefully they vet applicants. An airtight tenant screening process is an important part of ensuring that you end up with qualified tenants in your rental. Qualified tenants will pay the rent on time and follow the terms of the lease, meaning your property will be occupied for longer, and with lower vacancies –and fewer repairs in between tenants as well.
See also: Finding Great Tenants for Your Rental
"What's Your Eviction Rate Like?"
You'll also want to find out what their eviction rate is like. A low eviction rate is a very good sign. It means that the property manager is doing a good job with tenant screening.
"Do You Follow Fair Housing Laws?"
Another good question to ask is whether they follow the Fair Housing Laws. Any reputable company will carefully follow these laws, ensuring that they always screen applicants fairly and in a way that is in compliance. A good property manager shouldn't be dismissive, and should always be more than happy to discuss their screening policy and methods with you.
"Do You Perform Inspections on the Rentals?"
Whether a property manager performs inspections is another good question, since inspections are an important part of spotting problems early on, allowing you to take action before they become worse. Most property managers will do this for a fee, so be sure to ask if this is a service that they offer, and if so, how much it will be.
"What Is Your Vacancy Rate Like?"
Finally, the property management company's vacancy rate is like is another important consideration. While some vacancies are normal and can be expected, if their vacancy rates are high, you'll want to reconsider. A good property manager will help to reduce your tenant turnover by properly screening for tenants, and ensuring that they price the rental fairly.
See: Tips for Filling Vacancies
Don't Be Afraid to Call Them
Once you have a list of questions in mind that you'd like to ask, it's a good idea to call up the property manager –or managers, that you're thinking of hiring. Alternatively, you could email or use a form on their website to get in touch. Reaching out to them and running through your questions can be a great way to find out whether they're a good fit for your needs. It'll also give you a good idea about their professionalism –how well they treat you on the phone could be an indicator of how well they'll treat your property and tenants as well.
Things to Research When Looking for a Property Manager
In addition to asking potential property managers questions, there are some things that you'll want to research yourself as well. Here are a few that you should consider checking into:
Check Reviews for the Company Online
Make sure you take a look at the property management company's online reviews. Head online and take a look at review sites to see what they are rated and what others are saying. This can also be a great way to get an idea about what type of services they offer, and how well they're able to perform them. You'll also want to check them on the Better Business Bureau (BBB) website. Ideally, you'll want to make sure they have a rating that's a B or better.
Consider asking your prospective property manager for a few references so that you can check them out. Most reputable property managers should be able to provide you with at least a few references. Be sure to call them up and ask them what their experience has been with the property manager. See if they have any complaints or unresolved issues.
Some states require property managers to have a real estate broker's license or property management license. It's worth taking a look at the laws in your state to see if licensing is required. If it is, you'll want to check to make sure your property manager's licensing is up-to-date.
How well you're able to manage the property, or the property manager that you end up going through, can have a significant impact on your returns. So while it may seem daunting vetting property managers, it's something that you'll want to spend some time doing. At the end of the day, you'll want to make sure you find someone who has extensive experience overseeing properties, and who has what takes to help you generate a good return on your investment.
Looking for a property manager to oversee your property? Be sure to check out: Do You Need a Property Manager for Your Property? Still on the fence about property management? See: What a Good Property Manager Should Do for You.
---
Back to Posts