How to Prep a Rental After a Tenant Leaves
Renters Warehouse Blog
Back to Posts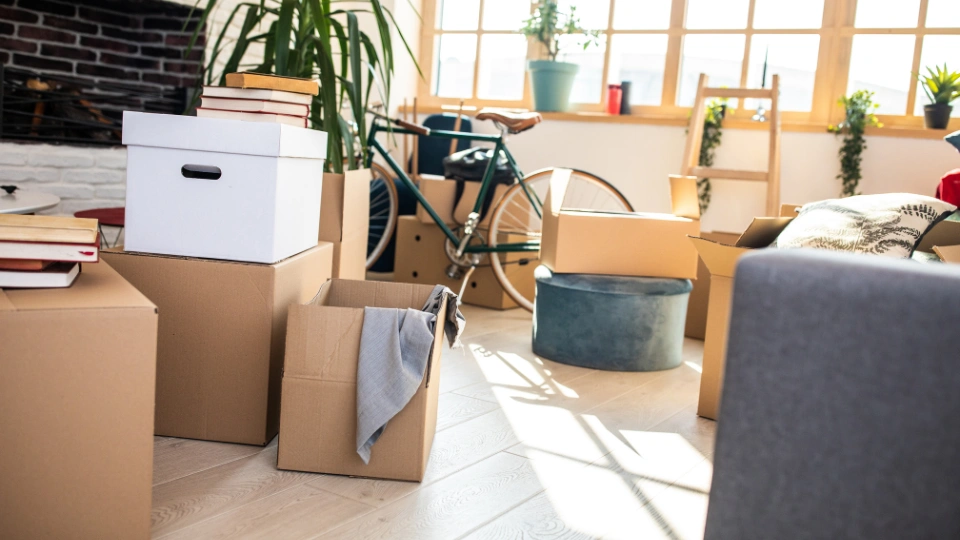 If you have a rental, then you know that finding a new tenant quickly and efficiently is best.
But while finding a new tenant promptly is crucial, it's also important to step back, and spend a little time paying attention to the condition of the rental, getting it into great shape and ready to rent again.
Why? Because this approach can help to save you time and hassle down the road. By getting the work done before your new tenant arrives, you can help them to get off to the best start possible with your property, and that means doing everything you can to reduce call outs and complaints that the shower isn't working or the plumbing is backed up!
Doing a few upgrades and applying a fresh coat of paint can also help you to command the best price possible for your property. Even making a few minor upgrades to your rental in between tenants can often help to boost the value of your rental. In this article, we'll take a look at how you can prepare your rental—strategically—after the tenants move out.
Move-Out Checklist for Landlords
Have you perfected your move-out process? No? Then you'll want to make sure you do that now. As a landlord, having a move-out checklist for your property can make the move out process easier for you as well as your tenant. This checklist helps to settle and minimize disputes when it's time to vacate the property as it'll help to keep everyone on the same page. Ideally, it should be given to tenants at the start of their tenancy and sent to them again when they're moving out.
What should be included in the move-out checklist? Let's take a closer look.
Once the tenant has confirmed the move-out date, you need to schedule an inspection day. This provides an opportunity for you to document any damages or maintenance that needs to be done before a new renter moves in. This inspection is essential because it will help you process the security deposit and determine whether any of it should be held for repairs.
In your checklist, ensure that you cover every room and major fixtures. For instance, if the kitchen has appliances like a dishwasher, stove, or refrigerator, you should list all these fixtures and verify that they are still in good condition during the move-out.
Get the Forwarding Address
When the tenant moves out, ensure that they leave a forwarding address. This will allow you to forward any mail that arrives for them after they're gone. It's important to make sure all mail is forwarded to them, or at least marked with "No longer at this address" on the envelope and returned to the sender. In some cases, you may need the forwarding address to return the security deposit to the tenant as well.
You also need to remember to collect the house keys. During the move-out day, you need to be clear about where you need the keys to be dropped off. You can add this detail to the lease agreement to make this easier as well.
The security deposit can be withheld in whole or in part if the tenant has missed any rental payments or caused damage to the property. If rent is up-to-date and an inspection reveals that there's no damage that's been done to the house (that goes above and beyond ordinary wear and tear), then the security deposit will need to be returned to the tenant in full.
This deposit should be part of your checklist to ensure that you return it once you are done with the inspection. The rules and timeline for returning security deposits vary from state to state, be sure to do it within the state's regulated timeframe to avoid any problems.
Why a Move-Out Checklist Is Important
As a landlord, it's a good idea to have a move-out checklist for a couple of reasons:
You can estimate repair costs. By inspecting the property, you can estimate how much money you'll need to repair damages that the tenant is responsible for after they move out.
It keeps everyone on the same page. You can minimize disputes by having a proper checklist for the tenants. Ensure that the renter knows what they need to do before moving out.
What to Do After the Tenant Leaves
Rental property is a great source of passive income so it's good to aim for a high occupancy rate. Once the old tenant leaves, you need to focus on what to improve in your unit to make it more attractive to prospective renters. Here are some of the key suggestions to help prep your unit.
Add a Fresh Coat of Paint
As would-be tenants walk through your property, one of the things they're sure to check is the color scheme. To ensure your house looks attractive to new renters, you should give the walls a fresh coat of paint. Be sure to choose neutral colors that will appeal to everyone. Fresh paint will not only freshen the room up, it will brighten the space and be more appealing to anyone looking for a new place. In addition to painting the walls it's also a good idea to stain or reseal any wooden doors or cabinetry.
2. Replace the Locks
During the move-out process, you should collect all the keys for lockable items, including mailboxes and gates. After you collect the keys from the old tenant, you may also want to rekey the existing locks as an additional safety measure. Of course, if the rental has keyless entry, you'll just need to change the code.
3. Repair Any Damages
In most cases, your house may need minor repairs once an old tenant leaves. Usually, you'll want to set a budget for maintenance and repairs. Since the average cost usually varies depending on the house and tenant, it's advisable to estimate and then round up by about 10%. Not sure how much to budget for maintenance? Generally, it's a good idea to save between 1-2% of the property's value each year for maintenance just to be safe.
If there are visible cracks, holes, or dents on the walls or the floor, you should have them repaired. You should also keep an eye on damages that are not visible from the surface level. For instance, if you suspect a water leak behind the appliances or walls, you should use this time to fix the issue before a new renter moves in.
What renovations and upgrades should you make at your rental property? Read this article for more suggestions.
4. Do Safety Checks
It's also important to pay attention to safety issues as well. This includes verifying that the smoke and carbon monoxide detectors are working properly. You should also do health checks by reviewing your property for any signs of mold growth, which often indicates a damp problem. This could be caused by a leak or poor ventilation, issues you'll want to remedy before a new tenant arrives.
5. Clean the Property
The house will be dirty once you finish the repairs and painting so you'll want to clean the property before opening it up for viewing. It's important to keep the rental looking fresh between tenants to improve the chances of getting renters. You can do the cleaning yourself if you have a free weekend, or better yet, hire a professional cleaning company to do the dirty work for you.
During the cleaning, ensure that the entire property is cleaned. Don't overlook areas such as the toilet, stove, tub, and refrigerators. If carpets are stained or dingy you could try renting a carpet cleaner or have them professionally cleaned as well. You'll also want to open the windows to air the property out and ensure lingering odors don't settle in the house.
As you clean the indoors, you should also remember to clean all the outdoor spaces. If you have a lawn or garden, ensure that it's well-trimmed. Prune the flowers and remove any dead plants and debris to make a great first impression. No, the overgrown jungle look won't cut it this time! You can also hire professional landscapers to do these tasks for you. A good landscaper can make your rental look like a million bucks.
6. Replace the Fixtures
It's also worth checking the condition of the fixtures in the house. Tarnished or aging light fixtures, clunky faucets, or damaged light switch covers can date a property like nothing else and upgrading them is a cost-effective and simple upgrade.
7. Check for Any Plumbing, Electrical, and Heating Issues
Before a new renter moves in, ensure that all systems are functioning properly in the home.
Here are some of the critical items to check:
Flush toilets, run faucets, fill up the baths: Check the plumbing system for leaks and clogs.
Turn up the heat: Ensure that the heating system is serviced and working correctly.
Switch lights on and off: Confirm that all the house lights are operational and replace any bulbs that have burnt out.
Test the washing machine and dryer: Make sure they're working properly.
8. Take Pictures Before Move-In
Once you are done with all the preparations, you need to take some photos that show the condition of the property. As you document the house, pay special attention to the areas you just fixed or fixtures you just upgraded. New flooring or new appliances are great things to call out.
Additionally, think about the common maintenance issues that have come up with past tenants and document them. You can use these images to show that there are no dents in your wall or floor or to confirm the condition of the carpet. You can also use these pictures to promote and advertise your rental.
9. Start Advertising the Property
Once you are satisfied that the property is in good condition, you can start advertising. It could take some time to find a good tenant, so make sure you streamline the process as much as possible to ensure that there are no unexpected delays.
Start with popular online marketplaces like Zillow and Trulia and use social media groups in your town or city to reach more people. In addition to taking pictures of your property, you should draft a description for your property to help your listing stand out from other competing homes.
Some of the details to include in your listing are:
Type of property

Number of rooms and bathrooms
Room dimensions

Square footage

Outdoor space

Washer/dryer availability

Available parking
If you have any patios, decks, or balconies
Pet rules

Accessibility features

Recent upgrades

Anything that's included in the rent (Such as free Wi-Fi)
10. Create Application Forms
Before renting your property to anyone new, it's a good idea to screen them first. To conduct the screening, you need to create an application form for prospective tenants to fill in. This screening should get you essential information about the tenant, including:
References from previous landlords
Social security number to use for credit checks
To ensure that only qualified applicants gain access to your rental, be sure to follow up on all references by contacting previous landlords.
Looking for more information on screening tenants? Check out: Things to Look for When Screening Tenants.
11. Create an Updated Rental Agreement
You might start getting calls after listing your property. To be prepared, ensure that you go over your old rental agreement and update it as you see fit. Every rental agreement should cover the following:
Names of the landlord and tenant
Security deposit terms and conditions
Details about any other fees
Amount of rent to be paid and when it is due
The right of entry for inspections and repairs
Rules about pets

Rules about smoking
Once you draw up the lease agreement, it might be a good idea to have your attorney review it to confirm its enforceability. The attorney will go through it step-by-step to ensure it's within the legal framework.
12. Review the Move-In Checklist
If you don't have a solid move-in checklist, now would be the right time to create one. This document indicates the condition of your rental unit when the new tenant moves in. You'll need to go through this checklist with the renter when it's time to move in. It could also come in handy should a dispute arise over the security deposit later on as well.
13. Hire a Property Manager
Finally, all of this goes without saying, but if you hire a property manager, then you'll be able to forgo most of the above steps and instead sit back and relax while the property manager does them for you. Managing a property can be challenging, especially if you have a full-time job or live in a different city. If you didn't have a property manager for your old tenants, this could be the right time to consider getting one. A property manager will oversee the property, field phone calls from tenants, and handle maintenance calls on your behalf. A good property manager will also have screening policies and procedures in place to help find qualified applicants for your home. It doesn't get much easier than this. Do You Need a Property Manager? Find Out.
Common Mistakes to Avoid After a Tenant Leaves a Rental
As a landlord, here are some common mistakes to avoid once your rental unit becomes vacant:
Making Premature Promises
When the tenant moves out, you'll need to inspect the house before sending them the deposit. Before conducting an inspection, you should avoid making any promises or discussing how much deposit the tenant will receive.
Sending the Security Deposit Too Soon
Most states require landlords to return the security deposit within a specific timeframe. Usually this is 14 to 60 days after termination of the lease, depending on your state. However, some landlords make the mistake of returning the deposit too soon before assessing the damages to the property. To avoid any issues with the tenant as they leave, do an inspection promptly and then process the security deposit quickly as well.
Once a tenant moves out of your home, you need to conduct proper repairs to ensure that the new renters find the house in good condition. If there are repairs or upgrades that still need to be done when you're taking photos or trying to rent the property out, then it might take longer to get a new tenant or you may have to compromise and charge a lower rent. Additionally, if you get a renter, you are more likely to get complaints about the property. In most cases it's worth taking the time to bring the rental up to a good standard before you rent it out.
Once your tenant moves out it's time to make repairs and upgrades to the house and prepare it for your incoming new occupants. Take this downtime to check the fixtures, plumbing, freshen up the paint, and clean the entire house before putting it back on the market. Don't be afraid to enlist professionals to help you save time and hassle. You should also be sure to update your paperwork in the process to ensure everything is up to standard and ready to go for the next round.
Want to generate better returns with your rental property? See how you can increase your rental's yield with these ROI-boosting strategies.
---
Back to Posts