Long-Term Investments Upgrades That Can Last a Lifetime in Your Unit
Renters Warehouse Blog
Back to Posts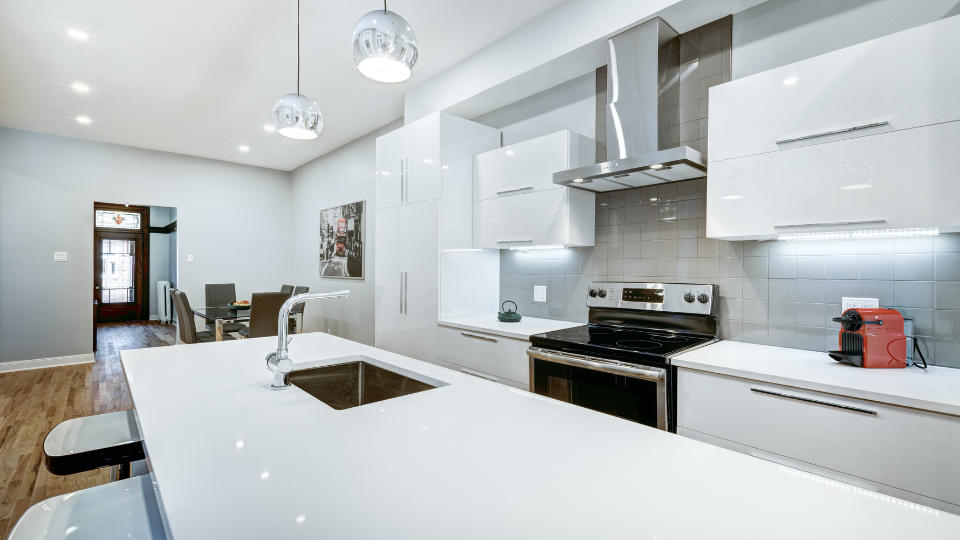 Many landlords hate splashing out for upgrades, fearful of wasting money. But in some cases, certain upgrades can prove to be money well spent.
The question is, which upgrades are worth doing? Which ones will be profitable and which ones aren't? While there isn't any real 'one size fits all' solution when it comes to what will best meet your needs without breaking the bank, there are a few upgrades that you might consider for your rental unit that will not only help to increase its value and curb appeal, but will also prove to be long-lasting, and hold up well even after multiple tenants. Some of these upgrades can also help to stave off a number of repairs and maintenance tasks as well.
With this in mind, here's a look at some upgrades that you might consider for your unit. These investments aren't always the cheapest, but they can help your rental to attract tenants, or keep your current ones happy, and most of them will last more than just a few rental cycles.
New Windows
Not only can new windows help boost the curb appeal of your home, if it has been a few years (decades, perhaps?) since the windows have been replaced, you might be surprised at just how much extra insulation new windows can add. New double-glazing can boost the appearance of your home and help to insulate the rental as well. Windows don't need to be replaced all that often, in fact, most quality windows will give you a good 15-20 years before you need to even consider replacing them again. They're also one of the first things a potential tenant will notice when they pull up in front of your unit.
A Quality Roof
Depending on your location and type of roofing, a good quality roof can last anywhere from 25-50 years. Quality roofing is a great investment, as it will far outweigh the costs involved. While not every investor will need to consider a new roof right away, at some point there is a good chance you will need to contemplate re-roofing your rental. An older roof is more susceptible to leaks, which can cause extensive and expensive damage down the road, and this is one upgrade that you won't want to neglect. Not only will a new roof look good, but it will also help protect everything beneath it as well.
Resilient Flooring
When it comes to rentals, many landlords choose the cheapest option for flooring. While it can save some money up front, cheaper isn't always best! Carpet might cost less, but it's very difficult to clean and care for, not only for you but for your tenants as well. There's a good chance that you'll have to replace it every 5-10 years. Upgrading the floor to some high-quality flooring can go a long way in adding value to your property. Laminate wood flooring looks great, and is durable. As a bonus, not only are most laminate floors resistant to scratches and everyday wear, it will be easier to keep clean and will help keep your rental unit looking fresh and updated. Flooring has come a long way and there are plenty of both affordable and durable options available.
Updated Plumbing
While it can be a costly upgrade, it's one that is worth the money. An aging plumbing system can wreak havoc on any home. All it takes is one damaged or leaking pipe and you could end up with a flooding issue on your hands. This is especially problematic if it happens in an area where it continues undetected for a few weeks. If the plumbing in your rental is old and outdated, it might be time to start budgeting that upgrade in. New plumbing may not be able to boost curb appeal, but it can save you money in the long run. You might also consider upgrading faucets and other fixtures, even if your plumbing is already up to snuff. Try to keep all fixtures similar throughout the home to give the home a unified look.
Durable Countertops
While it might sound odd installing upgraded countertops in a rental unit, this is yet another case of 'cheaper isn't always best.' The cheapest laminate countertops don't hold up very well over time and can quickly become discolored, scratched, or burnt. After a while, the counters can look old and worn out, not to mention dirty and dingy. Replacing countertops every few years, even with the cheapest laminate, can get costly. Upgrading your countertop surfaces to a solid surface can save you money in the long run and help your rental unit stand out among your competition. There are plenty of durable options available that can be both budget-friendly and appealing, such as ceramic tile or Corian countertops.
Find some more upgrade ideas at Easy Home Upgrades to Do.
Landscaping Updates
While you don't want to overwhelm yourself or your tenants with landscaping that requires a lot of upkeep or maintenance, you shouldn't shy away from improving the outside of your home. Some ideas for maintenance-free landscaping include using native plants that require little care or upkeep or creating an attractive interlocking stone layout. Consider the geological location of your rental unit and plan accordingly. Getting your landscaping to the point where it looks nice but doesn't require a lot of care can take some time and money upfront but can last for years to come.
Additional Insulation
While it might not be very fun to look at, insulation can be a big improvement for many homes; in both cold and hot climates! Insulation can help keep the cold air out during the winter months and help keep it in during the summer. Most older homes do not have proper insulation and may be due an upgrade to help keep the temperature comfortable. Adding insulation can also help reduce energy bills. This is one of those upgrades that continues to reward you and your tenants, long after the work has been completed.
Updated HVAC System
Many homes have not had an upgraded system and if they have, often it's only been a partial upgrade. While this is a costly investment, it's worth noting that a new system will pay for itself with reduced utility bills over the years and will help to reduce the number of emergency call-outs as well. A new system should last around fifteen years.
High-Quality Hot Water Unit
Don't wait until your hot water unit bursts in the middle of the night to decide to upgrade. If your water unit has been in service for over twelve years, you are operating on borrowed time! Consider upgrading your hot water heater to a high-quality unit that will last you from tenant to tenant, all while helping to reduce energy costs. Don't forget to purchase an extended warranty.
Modern Appliances
New and updated appliances show your tenants that they're worth investing in. Not to mention that updated appliances can save you from having to deal with leaks and repairs as well. You can also help your tenants to save money on energy bills by upgrading to energy-efficient appliances. While appliances don't need to be replaced regularly, they should be upgraded every ten to fifteen years, depending on use.
A New Front Door
Finally, a new front door isn't something you have to replace very often, but if it hasn't been updated for a while, you might consider adding it to your upgrade list to help boost your property's curb appeal and insulate your rental. A new front door can go a long way in helping to keep the weather out as well as helping your rental to look more welcoming and inviting. If this isn't in your budget, giving it a fresh coat of paint might do the trick instead.
More ideas can be found at Easy Design and Renovations to Attract Tenants.
As a bonus, many repairs and some upgrades are tax-deductible, so don't forget to save your receipts. Repairs are tax-deductible in the year that the expense was incurred, while upgrades, in some cases, may need to be capitalized and deducted over a number of years. Improvements include things like additions, landscaping, a new roof, a security system, water heaters, flooring, and insulation. See IRS Publication 527 to learn more.
While most of these upgrades require an initial upfront investment, many landlords will find that the benefits far outweigh the costs. They can save you and your tenants money in the long run, boost the value of your home, and give you better traction on the market. These upgrades will also drastically reduce the number of call-outs and emergency repairs that you get, and help you to save money on maintenance costs too. These long-term upgrades mean you can go from tenant to tenant with little concern or stress, knowing your home is up-to-date and renter-ready!
Need help getting your unit rented, and as quickly as possible? We can help you source a tenant in as little as seventeen days! For more information on our strategy, have a look at this article on How Long Will It Take to Rent my Property?
---
Back to Posts