What to Look For in In a Potential Des Moines Investment Property
Renters Warehouse Blog
Back to Posts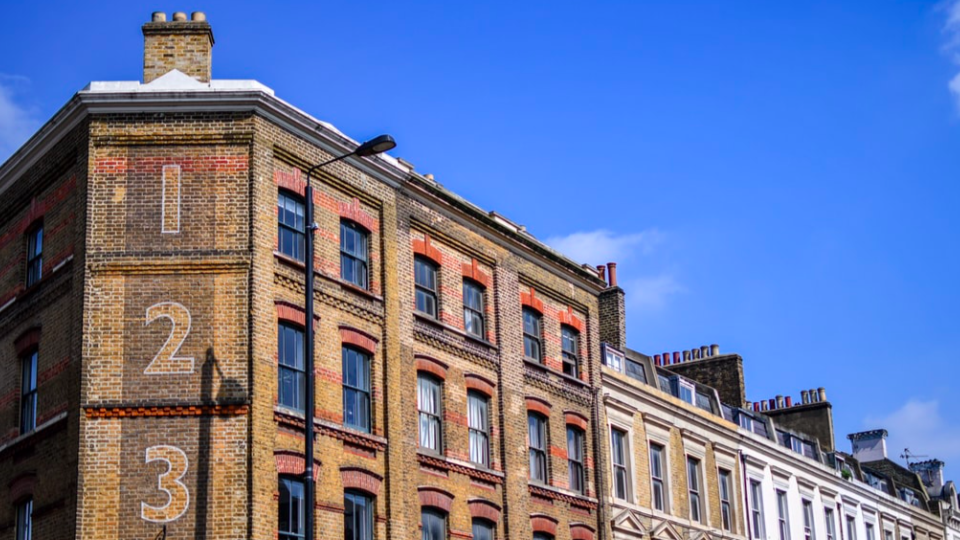 Des Moines is noticeably more affordable than many other metropolitan areas in the country, so it's no surprise if you're considering buying Des Moines investment property. After all, one of the hallmarks of a great investment property is a home with great structure and value at a lower-than-average price. The average home value in Des Moines is $141,600 according to Zillow, while the median home price is lower at $139,500. Smart portfolio investors are looking to Des Moines as an area to buy up homes that are only going to increase in value over the next decade while local investors are in a great place to start building up rental home income.
Today, we're here to offer a few helpful insights on what to look for in the hot Des Moines real estate market to find the right profitable investment properties.
What Makes a Quality Investment Property
For residential investment property, there are three keys to a quality investment that are true no matter where you're looking to invest.
Great Bones: The House Passes All Inspections
The first criteria for a smart investment is good bones. What this means, in real-estate terms, is that the house is sturdy and doesn't have any serious infrastructure problems. Photographs and your own senses can give you the first clues if a home is in good quality. But it's also important to remember that a great investment can look shabby while still being structurally sound, and a beautifully painted home can hide mold, rot, or faulty wiring underneath.
When you find a tempting property, be sure to get a professional inspection to confirm if the home's bones are worth investing in.
Thriving Neighborhood: People Want to Live Nearby
The next sign of a quality investment is a popular neighborhood. The key is to look at other nearby properties and how well they are faring. If homes in the neighborhood are densely populated and are selling for a far higher price than your considered property is listed, then this is a good area both for rental markets and for eventually selling your investments at a higher value down the line.
Nearby Attractions: Schools, Parks, and Shopping
The third universal sign of a great investment property are surrounding attractions and neighborhood amenities. A well-kept neighborhood park nearby is a great asset for an investment family home, as are good nearby schools. Especially if the schools are in walking distance. Many tenants will also be attracted to nice shopping centers, movie theaters, and other appealing neighborhood features.
What to Look for in Des Moines Investment Properties
In the Des Moines area, local real estate trends will influence how much potential each property has. Consider each aspect when thinking about investing in properties that are currently on the market.
Downtown Developments
Des Moines downtown is growing fast, seeing rapid development in 2018 and beyond. Not only are building seeing renovation and new lots being built up, but the local population is also flocking to the newly hot downtown area for both residential and commercial properties. Properties that can be found for low prices in downtown will likely soon see a significant rise in value over the next few years as downtown development continues.
High-Population Neighborhoods
Areas with high population which shows that people want to live there. Often, the best neighborhoods to invest in are quiet, but high population because they are packed with families, students, and retirees. A densely populated neighborhood is one where you can always find tenants. Look for properties in populous neighborhoods where families are constantly looking for rental housing.
Undervalued Homes and Apartment Buildings
The Des Moines area is growing fast, and not all aspects of the housing market have realized just how much potential that entails. But you can. As a savvy real estate investor, you can keep an eye out for homes and apartment buildings that are listed at a low price but may soon experience a peak in value as Des Moines population and development continues to grow. By getting in early, you can enjoy the maximum value increase from Des Moines' continual development.
New Developments in a Forming HOA
Speaking of developments, there's more than urban renewal going on in Des Moines. New suburban neighborhoods are also going up. If you plan to invest in the area for the long-haul, then consider buying new construction homes or investing in a new development area before the HOA is fully formed. This not only provides valuable homes in a growing neighborhood, but can also grant you serious influence over how that neighborhood grows.
How to Attract Des Moines Tenants
Finally, you'll naturally want a few strategies to attract tenants in the growing Des Moines housing market. Des Moines is full of busy families and professionals moving in from more rural parts of the state and in from other states with a higher cost of living.
Des Moines tenants are generally looking for new or renovated homes within the average rental range of $950 to $1,200. Do your best to keep rents within this range and focus on high-population areas to maximize tenant interest and ability to rent your properties.
If you buy in the downtown area, focus on providing homes for professionals looking to shorten their commute. If you buy in the suburbs, naturally you'll want to consider each property for it's potential as a family home, a home for retirees, or for childless professionals depending on the floor plan, yard, size, number of rooms, and neighborhood population demographics.
----
Investing in real estate in Des Moines, Iowa is a very smart move for both local and portfolio investors right now. Whether you're looking to scoop up a handful of low-priced housing about to rise in value or begin growing a modest rental business, Des Moines is an area with fantastic potential and a lower-than-average housing cost. Check out our unique inventory of fully leased off-market single-family rental properties for sale! Contact us today for more information.
---
Back to Posts