What to Look For in a Potential Hampton Roads Investment Property
Renters Warehouse Blog
Back to Posts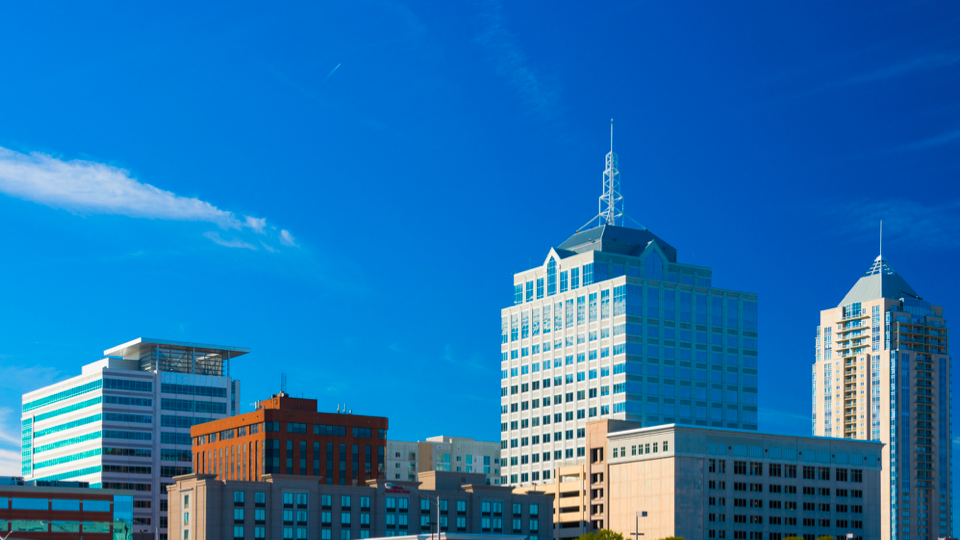 COME HOME TO HAMPTON ROADS
Hampton Roads is a metropolitan area of coastal Virginia that consists of seven cities: Newport News, Hampton, Norfolk, Virginia Beach, Portsmouth, Chesapeake, and Suffolk. There are also two other cities in the region of note: Williamsburg and Poquoson. Taken together, this area has a population of about 1.7 million, making it the 37th largest urban area in the U.S. This region has been settled since the early 1600s and has always been prominent as a shipping hub. That being said, there remains a strong influence here from U.S. military personnel, their families, and veterans who have retired here, especially due to the existence of Langley Air Force Base and the Naval Shipping Station. Not far way is the capital city of Richmond, where the movers and shakers of Virginia plot out the state's future.
WHAT MAKES A QUALITY RENTAL PROPERTY
If you want to add to your wealth, invest in local real estate. By this, we mean single family homes that are fully leased and producing regular income. At Renters Warehouse, we can help you find local properties that are truly off market, meaning no realtor can pull them up on a multiple listing service (MLS). A quality rental property includes the following elements:
Location. Tenants should be within a short drive of urban services, including gasoline, dining, healthcare, shopping, recreation, libraries, and schools.
Transportation. There should be a public bus line or other transit services in the area, especially for seniors and the disabled.
Affordability. The rent payment should include everything except utilities. This one payment gets broken down by the owner to pay for property taxes, insurance, mortgage, and upkeep.
Maintenance. The entire property should be well-maintained with safe and secure surfaces and intact windows and doors. There should be working appliances and utilities and no pests to bother the tenants. Many properties are more attractive if owners keep them pet-friendly.
WHY TRY THE BUY AND HOLD STRATEGY
Purchasing a rental property is a long-term investment that can produce significant monthly income. If you build up a portfolio of rental homes, then you may have enough revenue to seek early retirement. For off-market properties in Hampton Roads with tenants already in place and paying their rent, browse our inventory at Renters Warehouse. We always recommend that investors try the buy and hold strategy, which is a conservative approach. Basically, you acquire a piece of property and hold it for several years before releasing it. Buy and hold has a lower risk than house flipping, which means acquiring properties, fixing them up, and quickly unloading them to new buyers. If a property is fully occupied, you could keep it for decades and live off the monthly rent check.
HOW TO ATTRACT TENANTS
It's best to attract tenants with an affordable rent and to keep the property well-maintained through professional property management services. Tenants want stability and to be able to communicate regularly with the landlord or property manager about any issues with their rental home. They want to live close to their jobs and to enroll their children in decent schools. They have a better quality of life where there's a low crime rate and nearby cultural attractions and recreational venues.
GET STARTED TODAY
We can help you find rental homes to build your investment portfolio. If you start small, you can extend deeper into investments over time. It makes sense to stay near the market's median price, which is affordable for many renters. For example, the median sale price of a home in Hampton, VA, is $171,100, according to a recent report from Zillow.com. If this seems like the best price range for your first investment, we have listed homes that you can learn more about in Hampton Roads. We're here to answer your questions about each home's history and present condition because we manage them for their owners. To get started, contact us today!
---
Back to Posts