Trends to Look for When Forming Your Investing Strategy
Renters Warehouse Blog
Back to Posts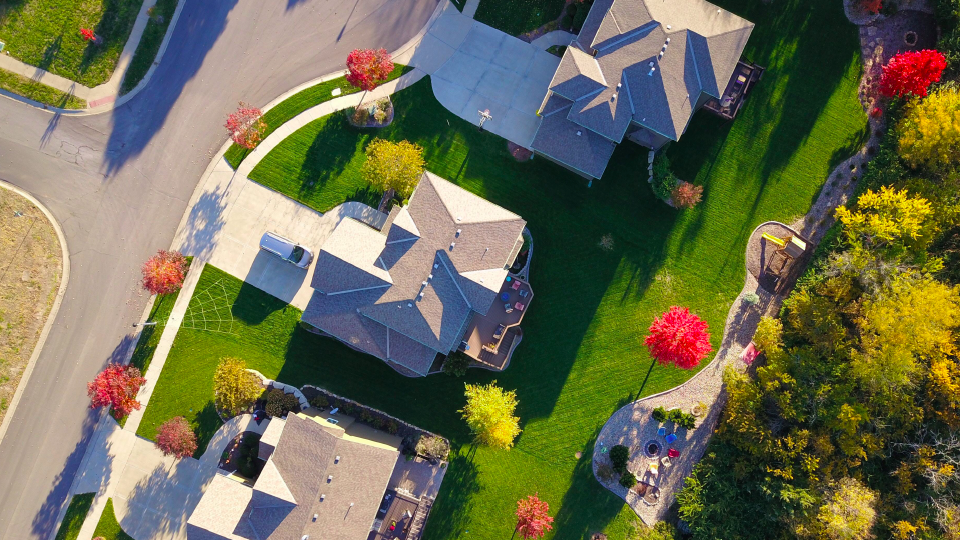 Part of the beauty of real estate investing is that you have a great deal of control over the performance of your investments –particularly in the beginning when determining where to invest.
By investing in up-and-coming areas and working to secure a good deal for your investment properties, you can drastically increase your returns –both in terms of immediate cash flow and long-term appreciation.
But how can you identify a market that's worth investing in? How do you know which areas are poised to experience growth –and which ones are stagnating; places where real estate appreciation just isn't happening?
While none of us can predict the future, there are some indicators that we can use to get a pretty good idea about an area's investment potential.
Retail indicators; signs of clear economic development are one such way to gauge the viability of an area. These indicators are good signs that an area's going to experience economic and population growth –helping you to ensure that you're buying in the right place, at the right time.
With this in mind, here's a look at some "retail indicators" –signs that experienced investors look for that indicate good investment potential.
Go Where the Jobs Are
When it comes to investing in real estate, it's a good idea to keep your eye on the changing retail landscape.
With the advent of online shopping, and the e-commerce sector growing by leaps and bounds, taking the conventional approach and simply investing in a rental that's near already-established shops or a mall may not be such a good idea.
Instead, it's increasingly important to pay attention to other signs of development –such as new distribution centers. This is especially true as companies like Amazon are turning their focus to "last mile infrastructure" –which is concerned with delivering goods to people the same day that they order them, eliminating the need for customers to go to the store and pick up things themselves. When Amazon's moving into an area, and building a new distribution center, it's a good sign that this is an area that will be experiencing growth. There will be new jobs, and lots of them.
These areas are often prime spots for investing in rental properties, as they're often industrial areas outside of cities –where property is generally affordable. However, once a large-scale retailer like Amazon moves in, you can be certain that the dynamics are about to change.
Consider how many jobs these new companies will be creating –and how many of those new workers will need places to stay. Many employees appreciate living in relatively close proximity to work –so having a rental available nearby would be a major bonus.
Look for Ways to Attract Tenants
While investing in rental property near a new Amazon distribution center or other major retailer is a good first step, you'll also want to make sure you're investing in property that'll appeal to prospective renters.
Many people today, particularly Millennials –who are one of the largest groups of renters, have certain expectations and standards when it comes to renting. They want a place that's near work –and with all of the amenities that they enjoy. Many of them will have children, and families –and will be looking for a place that has a backyard. A place to call home. To many, this means an SFR, not an apartment.
Here's a look at a few tips for getting your rentals up to scratch –ensuring that they fit the bill for Millennial renters.
Environmentally Friendly:

Many of your tenants will want their rental home to be environmentally friendly. Things such as energy-efficient appliances or lightbulbs can help to make your rental more attractive to potential renters.
Close to Work:

Living in relatively close proximity to their place of employment is also important. While you can't predict with certainty where your prospective tenants will work, you can follow the trends and put down roots in the newer, underdeveloped areas where businesses –and in particular main players like Amazon are moving in.
A Decent Kitchen/Space for Entertaining:

Millennials are social, and having space for entertaining is important. A backyard, or at least

a patio or porch off the kitchen

can help to make a rental more attractive to a prospective tenant. Additionally, a kitchen that's open-plan, or at least connects seamlessly to a dining space that has room for friends is a welcome feature as well.
Smart Features: Let's face it –smart features are the way of the future. While you might not need to go with the most high tech features available, having the basics, such as WiFi –and good cell reception (check the signal on your phone when looking at prospective properties) can make or break a prospective tenant's search. Got an area with bad reception? Consider a

cell phone signal booster.
Safety and Security:

Safety features are also important to those looking to rent today. Things such as outdoor lighting, alarms, and security cameras can help your tenants feel safe in their home.
A/C:

Central air conditioning is a must for areas that see higher summer temperatures.
At the end of the day, it's far better to invest in the right area –even if you've overpaid slightly for a property, rather than to simply look for property that may be priced right, but located in an area with poor growth prospects. The property that may have been slightly overpriced –won't be for long if you're in an area that's experiencing steady appreciation –and it will be cash flowing far more consistently too, with the increase in rental demand.
The property in a stagnating area, though, will appreciate far more slowly (or not at all) –and will rent for less as well. It will also most likely be vacant for a higher percentage of the year. Although it was cheap, it may not produce the yields you were looking for.
While things in retail might be changing, real estate is something that can provide an excellent hedge against wildly changing consumer preferences and behavior. People are always going to need a place to live –that's something that won't change. Your goal should be to find and invest in property near areas that are expected to experience growth. By keeping ahead of the game, you can come out ahead.
Investors: what economic factors do you look for when investing in an income property? What are some clear signs that an area is about to experience growth?
---
Back to Posts