Top 9 Questions to Ask When Hiring a Des Moines Property Management Company
Renters Warehouse Blog
Back to Posts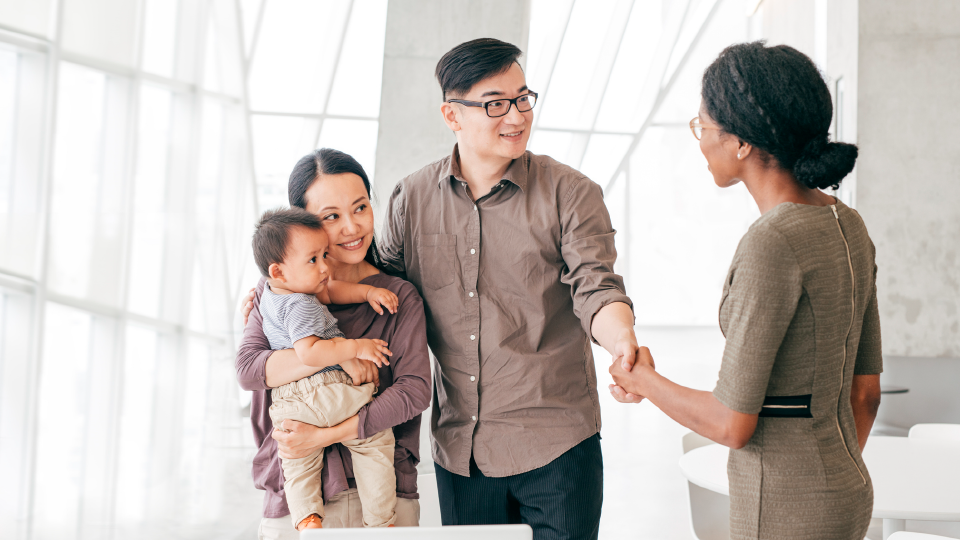 Building your investment portfolio through rental properties is an excellent way to increase your savings; however, you may have found that day-to-day management is more than you can handle. If you need assistance with meeting the challenges of effectively managing your properties, it's time to consider calling a property management companyfor assistance.
There are some questions to ask potential management partners that will help you with the decision-making process. Consider their responses to the following ten questions.
1. Is your company currently licensed?
Iowa requires a property management company to hold a broker's license. The leases and rentals handled by a property management company are considered real estate activity and must be appropriately licensed by the state.
It's a good idea to follow up licensing questions with inquiring about any additional certifications and training the agents at the company hold. Asking about their affiliation with trade organizations also gives you insight into their professional status.
2. What types of services are included in your management package?
The decision to hire a property management company is intended to ease your burden. As such, you should expect an inclusive package that takes care of the details for you. Efficient management includes the following:
Direct deposit for owners

Online rent payment options

Financial account management

Regular property inspections

Marketing strategies that take advantage of top online resources

Hours of availability: including general business hours, and emergency call management

Flexibility in showing available properties

Maintenance procedures
Renters Warehouse provides a complete 24/7 availability package, that includes maintenance coordination and rent collection.
3. How long have you been in business?
A good rule of thumb for property management experience is 10 years. It's enough time to provide the company the opportunity to successfully adjust to the ups and downs of several real estate cycles. While you may opt for a company with fewer years' experience, it's certainly important to see a well-thought-out business plan.
4. What types of properties are you experienced with managing?
The property management company you choose should have experience in managing your type of property. You want someone who knows what to expect with maintenance. You also want a professional landlord who what people in the Des Moines area are looking for.
5. How many people work for your company and what are their job duties?
The people employed should work as a team to provide you with skilled service. A bookkeeper, for instance, should stay with the books, and the leasing agent needs to be available to manage your properties. An adequately staffed agency offers you a full-service experience.
Renters Warehouse is fully staffed to handle your needs 24/7. With our FastFundsSM technology, your rental payments are received and managed efficiently. Our experts assist you with city and licensing compliance, and maintenance issues are resolved quickly and efficiently. Each member of our team creates an effective landlord system for you.
6. Is your company located within the geographical area you manage?
The management company should be locally based for tenant convenience. However, it's also important to have a service that knows the local environment and market.
7. How do you determine the appropriate rent to charge?
A property management service should be able to conduct a comparative analysis of your property in relation to similar properties in the area to determine market value. Properties that recently rented as well as those currently on the market may be used for comparison. Consideration should also be given for any special key features your property has.
As professional landlords, Renters Warehouse Des Moines provides you with a free rental price analysis report that evaluates each market factor that relates to your property.
calculate square footage calculation

assess room details

compare area rental rates and market trends

analyze neighborhood variables and local comps
Once we've completed our report, you receive the following FREE report:
Low, median, high and Section 8 rent benchmarks (with confidence score)

Local area market strength

1-, 3- and 12-month rental rate trends
There's so much more we provide in establishing a competitive rental price for you. Callone of our professional landlords to get all of the details.
8. How do you screen tenants?
Clearly-defined tenant screening procedures can mean the difference between a nightmare tenant and one who is a pleasure to manage. An example of what should be included in the rental leasing process is included here:
Background check

Credit check

Past evictions

Employment history

Previous rental history
Renters Warehouse in Des Moines features our exclusive RentFeeder technology that allows our professionals to market your rental property to the right candidates. Once the contract is signed, we immediately put our technology to work on hundreds of websites to find the most qualified candidates. Our professional landlords walk them through the property, perform background checks, and we present you with the qualified list. You have the final word on who you want to rent your property.
9. How much do you charge?
Our fee structure is completely transparent. Renters Warehouse Des Moines offers packages that are aligned with the number of rentals you require us to manage. The following services are included with each package:
Monthly rental collection

Maintenance request coordination

Inspections

Tax and legal paperwork

Much more
Additionally, we clearly outline such fees as the one-time account setup and eviction administration.
Contact Renters Warehouse Des Moines to speak with one of our professionals about the personalized services we provide to help you manage your rental properties. Contact us at (404) 662-2322.
---
Back to Posts