The Importance of Renters Insurance
Renters Warehouse Blog
Back to Posts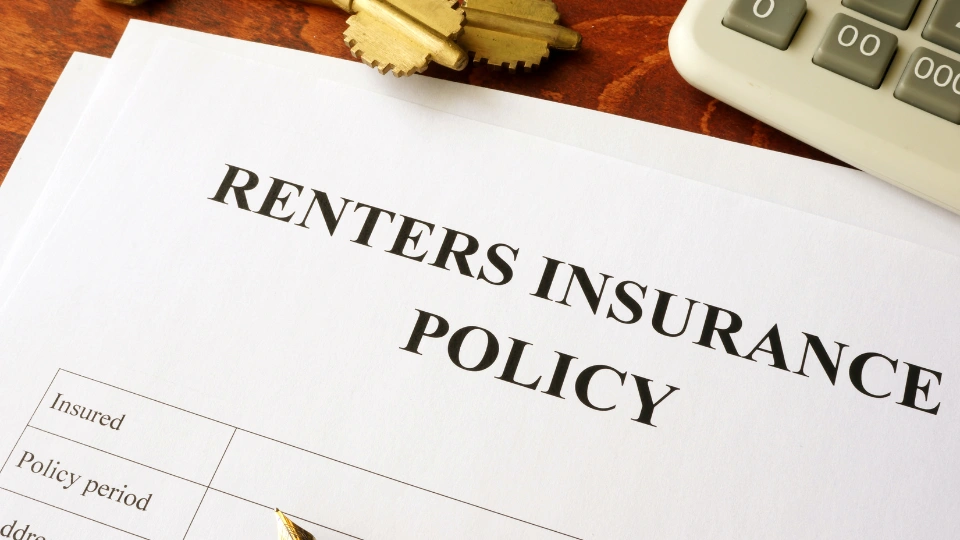 Renters insurance: we've all heard of it, but what exactly is it? Is it something that you must have, or one of those things that's optional?
Many renters assume that they don't need to take out a renters insurance policy. After all, your landlord has insurance, so if something were to happen to their home, then you would be covered, right? But that's not how it works. Your landlord's policy is designed to provide coverage for them, but it doesn't usually extend to provide coverage for the tenant or the tenant's belongings.
Fortunately, there's an easy solution: renters insurance.
Some 57% of renters in the U.S. have renters insurance today, but when you consider how affordable it is, and the benefits that it offers, it's surprising that this percentage isn't higher. Renters insurance is not only affordable but the coverage that it offers makes it tremendously valuable as well. Let's take a look at renters insurance, and see for yourself why it's so important.
What Is Renters Insurance?
Renters insurance is essentially content's insurance. It's a policy that renters can take out to protect their belongings from damages and loss in case of an incident such as theft, fire, burglary, or a natural disaster. In the event of a natural disaster or fire, your landlord's insurance will cover repairs on the property, such as damaged walls and ceilings, it is up to you to protect everything else in your house, and renters insurance allows you to ensure that you won't be out of pocket should something happen and you end up having to replace your belongings.
What Does Renters Insurance Cover?
Generally speaking there are three types of coverage in a renters insurance policy, they are:
Personal Property Coverage
This cover will pay the cost of replacing stolen or damaged personal belongings such as furniture, electronics, clothing, and other valuables. The insurance will usually pay up to a certain coverage limit. While some policies will pay you the exact amount it costs to replace damaged and lost items, others will only pay the original market value of the items, even if the price has gone up.
Renters Liability Insurance
This insurance will help you pay for repairs if you accidentally damage someone else's property. It can also be used if someone gets injured in your home.
Additional Living Expenses
If you have to vacate your home to make way for repairs due to a disaster, some renters insurance policies will cover your living expenses. For instance, if there is a fire at your apartment and you have to stay in a hotel, the insurance will pay for the expenses you wouldn't normally incur, like the hotel room, storage space, transportation, and additional food and beverage costs. Check your policy to make sure it includes additional living expenses.
What Will Renters Insurance Not Cover?
Renters insurance policies can vary, depending on your location and of course, the policy itself. Each insurance provider specifies what they will not cover so read the fine print carefully. For instance, some will not protect your personal property from natural disasters including tornadoes, floods, earthquakes, and hurricanes if you live in an area that's prone to them. You can, however, take out additional coverage to cover you against these perils.
For instance, Florida is most prone to hurricane damage among all states, therefore, people living in this state might find that an insurance provider will not cover them for these types of disasters. If you live in this state, you may need an additional insurance policy to cover hurricane damage.
Looking for more hurricane safety tips? Check out our article.
In addition, you might need to consider flood insurance as well, especially if your home has an underground basement or is in an area that's at-risk for flooding. In most cases, this is not covered in the standard insurance, and you'll need a separate policy for this.
You might also need additional insurance coverage if you have a home office. Many people are now working from home, which means there are expensive computers, scanners, and other devices in the home office. Standard insurance may not pay for the costs of repair or replacement in case they are stolen, so getting a supplemental policy could be wise.
Things to Consider Before Getting Renters Insurance
Although renters insurance is highly recommended, you need to consider some factors before signing up for a policy. Asking the right questions will help you to ensure that you find a policy that offers everything you need.


Your insurance will cover the specific possessions. You have to determine what needs to be covered in your home to secure the cost of your valuables. If you would like more coverage, the policy will be more expensive. It is important to inquire what, exactly, your policy covers and what you will need to make a claim in case of disaster. Just because you are paying more, doesn't mean you will automatically be getting a better policy.
When it comes to making a claim, you often have to pay a deductible, depending on what coverage you have. The deductible is the portion that you'll have to pay yourself, out-of-pocket. You must consider whether you can afford the deductible before purchasing a policy. The higher the deductible, the lower your monthly costs, but the more you will have to pay in case of an emergency.
The insurance costs will be higher if an area is prone to disasters and theft. Insurance providers enforce these higher prices because such areas are more likely to have frequent claims. Therefore, you should expect to pay a higher premium for your policy. If you are a first-time renter, you will want to consider your location carefully, taking into account your insurance costs.
Replacement Costs or Actual Cash Value
As mentioned, some insurance providers will pay you the exact amount it costs to replace damaged and lost items. In contrast, others only pay the original market value of the items, even if the price has gone up.
There are pros and cons for both. If you go with a provider that pays the replacement costs, you'll be paid according to the present cost of the item. This could be a good option if any of your property has appreciated in value. Alternatively, a policy that covers the original purchase price could be useful to cover depreciating property.
Reasons You Need Renters Insurance
Still wondering whether renters insurance is necessary? Here are some reasons why it is considered a must-have, even if your landlord doesn't require it.
It Protects Your Personal Property
A renters insurance policy covers your personal property against loss, damages, and theft. Take inventory of all the belongings in your house, including electronics, furniture, jewelry, luggage, and clothing. Although you might think that you don't have a lot of property, it adds up to more than you think, and it could be expensive to replace everything.
Renters insurance covers all these items to give you peace of mind in case a disaster happens. A standard policy covers losses to personal property for instances such as:
Explosions

Damage caused by vehicles or aircraft

Falling objects

Smoke

Fire

Lightning

Riots

Volcanic eruption

Theft

Vandalism

Hail or windstorm

Damages caused by ice or snow

Damage from plumbing, air conditioning, and other household appliances.
It Provides Liability Coverage
Renters insurance can also be helpful if someone were to become injured in your home. For instance, if there was a fight in your house or someone tripped and fell, they might decide to sue you or ask for you to cover their medical bills. This can be an unplanned expense; however, if you have renters insurance, you can use it to pay for legal costs and any court proceedings.
It could also cover you in the event that your pet hurts someone. Assuming you've asked your landlord for a pet and they have agreed, a renters insurance policy could provide liability coverage so that you don't have to pay out-of-pocket if something were to happen. While it's easy to assume that it would never happen to you, it's important to keep in mind that there are 4.5 million dog bites every year in the U.S., so it's not as rare as you might think. Just make sure your policy includes liability if this is something that's important to you.
Your Landlord's Insurance Won't Cover You
One of the mistakes that tenants make, especially first-time renters, is to believe that the landlord's insurance will protect them in case of damage or a loss. However, as we've seen, landlord insurance will not protect you if your personal belongings are damaged, someone is hurt in your house, or if you damage someone's property. It is therefore highly recommended that, as a tenant, you have renters insurance.
Don't make any of these common mistakes that first-time renters often make.
It Protects Your Finances
If you suddenly had to deal with a lawsuit or a large loss or damage of your possessions, it could eat into your savings. Usually, these incidents happen suddenly and are unplanned. With renters insurance though, you won't have to worry about incurring additional expenses to replace your items. Once you've paid the deductible, your insurance provider will pay for all or a percentage of the damages, meaning you don't have to spend your cash. If there's extensive damage to the house, your costs could be lowered significantly thanks to the insurance policy.
It Could Cover Your Possessions Away From Home
Here's something that many renters don't realize: many renters insurance policies will extend to protect your belongings, even when you're not at home. Most renters policies will cover your belongings, whether at home, in the car, at a restaurant, or traveling. For instance, if you travel with your laptop and it gets stolen, you can file a claim with your insurance provider.
However, in most cases, your possessions won't be covered to the extent that they would if the loss happened in your home. Insurance providers have a limit on how much can be reimbursed. It's advisable to confirm with your agent, review the exact details of your policy, and know what's covered and what's not.
It Could Cover Additional Living Expenses
If your home is uninhabitable due to ongoing repairs, your renters insurance will often cover the additional living expenses that you'll incur during this period. For instance, if your rent is $900, the policy will often cover the extra costs above $900 if you need to stay at a hotel. The policy may cover hotel accommodation costs, food, and other expenses until you return to the house.
Each policy varies depending on the company. So be sure to confirm with your agent whether your policy includes living expenses, how long the policy will cover your expenses, and what the cap-off point is so you can be better prepared.
Your Landlord Might Require It
Many landlords will ask you to purchase renters insurance as you move into their property. If you need proof of insurance, you'll have to pay beforehand.
If you aren't sure whether or not renters insurance will be required, then consider asking the landlord whether they require you to have renters insurance when you inquire about the property. However, even if it's not required by your landlord, it's still a very useful policy to have.
Many renters avoid insurance because they assume it's expensive. However, it's not that costly. The latest National Association of Insurance Commissioners (NAIC) figures show that the average renters insurance policy will cost $15 to $30 a month (2022). Your total cost will depend on factors such as the type of coverage you need, location, and the deductible. In some states like Louisiana, the average insurance cost is $22 per month, while in other states like Wisconsin and Wyoming, the policy could be as low as $8 or $9. Based on these rates, you can budget and estimate how much you'll need to pay for renters insurance.
Remember that the cost depends on the type of coverage you want to take up, and the deductible. If your deductible is low, your premiums will be higher. It's smarter to first take inventory of all your property to determine how much you need to pay.
Because of the value that this coverage offers, renters insurance is highly recommended. If you compare the cost of renters insurance to the cost of your belongings, you will most likely see how little it will cost in comparison. In most cases, it's better to cover your personal property with a policy than end up having to pay out-of-pocket for everything yourself.
How Much Personal Liability Coverage Do You Need With Renters Insurance?
A standard renters insurance policy usually comes with a $100,000 liability coverage. This amount is enough to cover most tenants for standard liability exposure. However, if you'd like extra protection, you should consider purchasing more coverage. You can get coverage of upwards of $300,000 to $500,000 for peace of mind. Once again, make sure you check your policy to ensure it has everything that you need.
How to Get Renters Insurance
Getting renters insurance is not a complicated process. Here are some of the steps you can take to get a good policy.
Take Stock of Your Belongings
Before approaching any insurance provider, you should first take stock of all your possessions, from electronics and clothing to furniture. This will give you a better idea about how much you own and help you to get the right type of coverage from the insurance provider.
Research Different Renters Policies
Before you choose a policy, take the time to research the different policies each insurance company offers until you get one that works for you. Compare rates from each provider, or use a comparison site, to get the best deal. Before applying for a specific policy, ensure that all your questions have been answered.
Most companies will let you apply for a free quote online, in person, or over the phone. You can also get an agent to discuss the best coverage plan for your situation. Some providers offer easy-to-navigate apps that make it possible to sign up fast.
Ensure that you go through the policy document to understand all the clauses. This will protect you from encountering problems in the future in case you need to file a claim that your insurance provider does not cover.
Bottom Line: Should You Get Renters Insurance?
If you are planning to rent a house or an apartment then renters insurance is highly recommended.
While the landlord has the policy to cover the property, it will not protect your possessions in case of a fire, theft, or other disasters. Having your policy covers your personal property and provides good liability coverage in case of any unexpected incidents in your home.
Fortunately, renters insurance is usually affordable. Once you find a provider, you can take as much insurance as you need depending on the property you need to protect.
It's an easy way to protect your belongings, and the peace of mind that you'll gain by knowing that you're protected in case something goes wrong, makes renters insurance an ideal policy for most renters.
Looking for more tips for tenants? Check out our Renters Warehouse blog. Our Resident Resources section is packed with tips and advice to help make renting as straightforward and hassle-free as possible. You can also view available rental homes to see a list of rentals in your area today.
---
Back to Posts