The Dos and Don'ts of Choosing a Profitable Rental Property in Milwaukee.
Renters Warehouse Blog
Back to Posts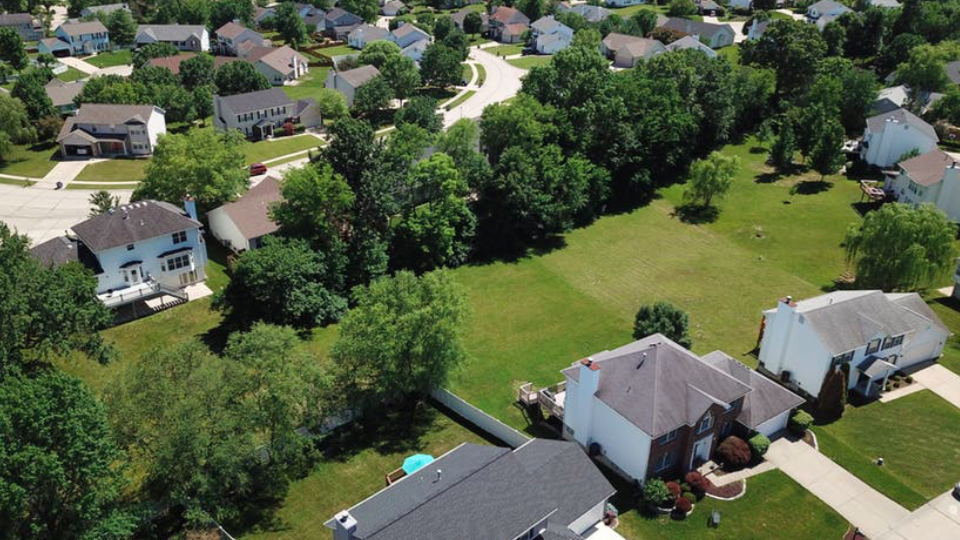 Buying homes to rent them is one of the smartest moves in personal financial management. Whether you are securing a nest-egg for your own retirement or making financial plans for the whole family, a single-family rental home is a wonderful way to ensure that you have both income and physical assets prepared for the future.
Part of building a tidy profitable portfolio of homes is to choose rental homes in strong markets with good home prices and a high demand for well-managed rental homes. This is exactly what makes Milwaukee, Wisconsin so tempting as a rental market. With buying prices on the affordable end and rental prices on the rise, this very old city is full of new homes and eager renters, ready to help you secure decades of passive income.
Why Milwaukee is a Strong Rental Market
Milwaukee is a great place to buy single-family homes for rent even if you do not personally live nearby or in Wisconsin at all. Many investment home buyers find strong markets across the country to invest in regardless of where they personally live.
Growth in Milwaukee
The city fo Milwaukee went through a mild recession around 2010 but has since begun a new renovation and booming process drawing in thousands of young professionals who will be renting rather than buying until they are ready to fully settle down and choose a forever-home. In fact, over 40% of the Milwaukee population are renters while the job growth rate is at 1.3%.
The Price is Right
The price is also right for many Milwaukee homes. Over the last ten years, Milwaukee home prices have remained relatively steady with a dip around 2013 as US average home price rises. this means that Milwaukee single-family homes are more affordable to buy than the average home on the US market. At the same time, rental prices in Milwaukee are creeping upward as the demand from young professionals increases.
Tourism and Festivals
There is even a thriving history of tourism, with several very popular festivals taking place every summer. Many tourists flock to Milwaukee for a few months out of the year, making vacation rental uses for your investment homes viable as well.
What to Look For in a Milwaukee Rental Home
Low Price in a High-Rent Neighborhood
The best deal for any investment buyer is a home that is priced low on the market but in a neighborhood that typically asks a high rental price. Once the home is spruced up, you will be able to ask a competitive rental price and significantly boost your ROI (return on investment). Just be sure you know why the home is selling-low.
Older Homes Easy with Renovation Potential
Milwaukee is full of old homes in old neighborhoods. In many cases, a landlord's best bet is to look for an old home that needs renovation and will look incredible once that renovation is complete. New floors and a few repairs is standard for buying a rental home, and older Milwaukee homes have tons of potential.
Passes all Inspections with Flying Colors
Look for homes that don't have any serious underlying problems like a slumping foundation or pipes that are about to burst, You want a home that is in good condition but has faded on the surface. A little polish and a few new surfaces should be your only worries.
Mistakes to Avoid in Milwaukee Rental Investments
Buying Sight-Unseen
There are plenty of beautiful homes in Milwaukee, but not all of them are actually renter-ready. Never buy a home based on pictures on the internet. Always tour in person, hire an inspector, and get a professional opinion before investing.
Buying a Low-Priced House in a Low-Rent Neighborhood
Buying a low-priced home is a smart idea for any landlord, but you must also think about the potential rental price which is generally set by the price of the other rental homes nearby. A low-priced home in a low-rent neighborhood will not ROI quickly.
Older Homes that will be Costly to Renovate
Finally, watch out for historical houses that are not in good condition. There's an important difference between needing new floors and needing a new foundation, wiring, or a whole new roof.
---
Investing in the Milwaukee rental home market is an incredibly savvy way to build yourself passive income for the future. With low-priced homes and rental demand on the rise, you're sure to have eager professional tenants ready to move in the moment you open the doors after renovations. For more information about buying profitable rental property in Milwaukee, contact the Renter's Warehouse Milwaukee office today or do a little digging yourself with our price comparison tool!
---
Back to Posts