The Basics of Creating and Maintaining a Positive Landlord-Tenant Relationship
Renters Warehouse Blog
Back to Posts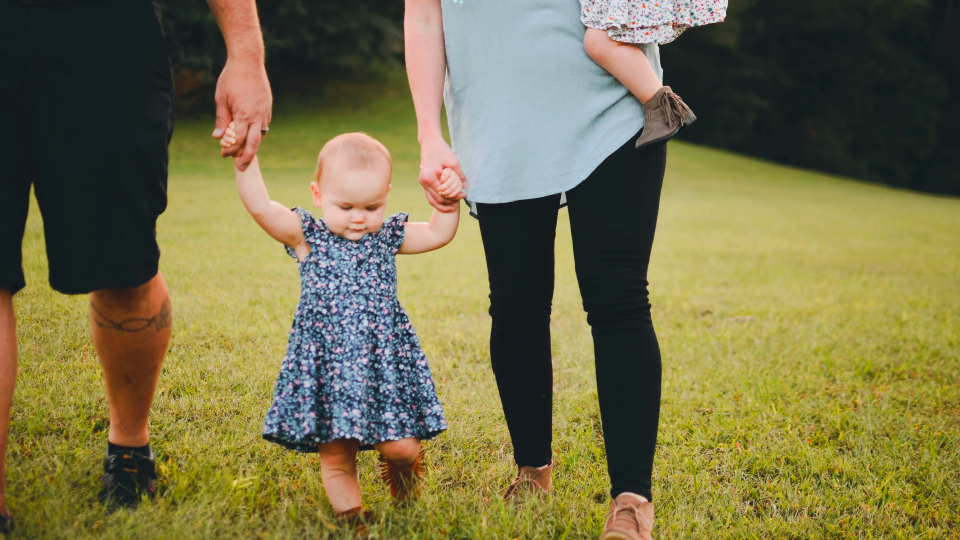 Find great tenants, and keep them happy –and in return, they'll pay the rent on time, every time, and look after the place like it's their own. It sounds simple enough, but we all know that unfortunately, things don't always go as planned.
For many landlords –and tenants alike, things don't always pan out this way. Sometimes things go south quickly, resulting in a frosty relationship. Landlords and tenants alike often go into things with preconceptions about each other colored by previous experiences. Because of this –there's sometimes an immediate distrust from the start. Landlords sometimes view tenants as a nuisance, while tenants assume that most landlords are stingy penny pinchers!
Of course, it doesn't have to be this way. And there's a lot that you can do as a landlord, to help keep your tenants happy. It starts by being aware of your responsibilities, putting yourself in your tenant's shoes, and working hard to ensure that you provide them with exceptional service. See: 10 Things Landlords Wish Their Tenants Knew.
If you'd like to maintain a good landlord-tenant relationship, here's what you can do to keep the peace –and keep your occupants happy with their home.
Maintain a Business Mindset
First things first, it's important to go into things with a business mindset. This means treating your rentals like a business, and your tenants as valued customers. With this approach, you'll be able to see your tenants far more positively –and view them as what they really are; central to your investment strategy. Treating your tenants well also makes sense from a business standpoint, as happy renters tend to stay put longer –something that can you to keep your vacancies to a minimum.
Be Clear
Next, be sure to outline all of the rules and requirements in an airtight rental agreement. You'll also want to establish responsibilities –including which party is responsible for lawn maintenance and snow removal, along with when the rent is due each month, whether there's a grace period, and when late fees kick in –and if so, how much. Be sure to go through the lease with your tenant at the time of move-in, and have them sign and date it to show that they've read and understood it. Establishing clear guidelines and expectations up front is always the best way to go, as it'll help to keep everyone on the same page and aware of their responsibilities from the start.
Always Be Professional
Remember, as a landlord, you have a responsibility to treat your tenants professionally, and courteously. It's also important that you always maintain a calm demeanor, even if you're stressed. Try to stay calm, stick with your policies, and of course, always keep emotions out of the conversation.
Respect Your Tenant's Right to Privacy
Likewise, when it comes to repairs, be respectful of your tenant's right to privacy, and always provide adequate notice before entering the property, or sending contractors out for repairs. In most places this isn't just polite –it's also required by law. Each state has a different timeframe that you should give your tenants before entering the property. Usually, at least 24 hours advance notice is required, except for cases that are genuine emergencies.
Respond to Repairs Requests a Timely Manner
If your tenant makes a maintenance request or repair –be sure to respond in a timely manner. In most cases, a response, noting that you received their request, and are looking into it should be sent out the same day. Another response should follow shortly, informing them when they can expect repairs. Failing to respond quickly keeps your tenant guessing, which can cause a potentially stressful situation to escalate, quickly. Remember, it's your house, but it's your tenant's home. They're the ones that have to deal with the broken heating system or faulty fridge, so these issues will be more stressful to them. A timely response can go a long way in helping to alleviate their concerns.
Be Fair
While this doesn't mean you should allow your tenants to walk all over you, it's important to remember that at the end of the day, a little bit of flexibility can go a long way in a tenant's books. While this doesn't mean that you should turn a blind eye to late rent or allow your tenants to move a St. Bernard into your no-pets rental, it does mean considering their requests, to see if you can accommodate them. If something is reasonable –maybe they'd like to paint a wall a more neutral shade, or perhaps get some shrubbery for the front lawn, you may want to consider giving them the green light to proceed. Just be sure to get any allowances in writing, so that you have a clear record should you need it later on.
Familiarize Yourself With Landlord-Tenant Law
Having a working knowledge of landlord-tenant law is vital; not only for helping things to go as smoothly as possible but for keeping you on the right side of the law as well. Legislation varies from state to state so take some time to familiarize yourself with landlord-tenant laws in your state or local jurisdiction as well as federal law so that you're clear on what your responsibilities and requirements are as a landlord.
Consider Hiring a Property Manager
Finally, you may also want to consider hiring a property management company to help bridge the gap between you and your tenants. A good property manager will have extensive experience working with tenants –and with repairs, maintenance, and lease enforcement. They'll be able to oversee the day-to-day operations at your property, saving you from being on call 24/7.
Being a landlord has its own unique set of challenges, but managing your relationship with your tenant doesn't have to be one of them. Being fair, striving to provide your tenants with a safe and habitable home, and practicing good communication –will go a long way towards boosting your tenant's satisfaction; and will help to keep you happier as well!
Want to learn more about Rent Estate™? See what you can do to set yourself up for success with real estate investing. Or, download your FREE Guidebook: So, You Think You Want to Buy an Investment Property? And find out how you can get your real estate investments off to a great start.
Photo by Christian Bowen on Unsplash
---
Back to Posts