Rental Investments for Beginners - A Checklist
Renters Warehouse Blog
Back to Posts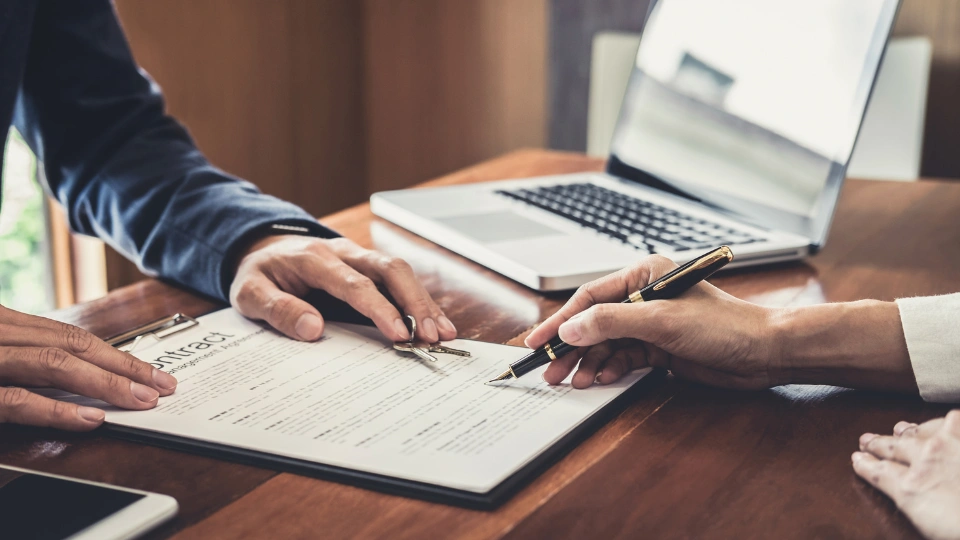 There are around 44 million renting households in the United States. With more and more people opting to rent than own, rental property investments are becoming choice assets for individuals looking to grow their wealth.
However, as any landlord will tell you, it's not always smooth sailing. Being a landlord involves a lot of work and getting your hands dirty, sometimes literally. In order to be successful in real estate investing, you need knowledge, patience, and a discerning eye. Something as simple as overlooking a critical detail could lead to money down the drain or, worse, legal troubles.
To help streamline your rental investment journey, it's a good idea to be as prepared as possible. Here's a checklist of the things you should look into before diving into the world of real estate rentals.
Rental Investment Checklist for Beginners
1. Financial Readiness
Evaluating your buying power is something you should do before you even start looking at investment properties. Investors usually purchase a property with cash upfront or take out a mortgage.
One pro of paying cash is that you can snap up a great deal immediately when you see one; you don't have to wait for the mortgage application process, which can be time-consuming. Using cash also means that you'll be able to buy certain properties, such as properties that require a great deal of work to get them into habitable condition. In some cases, these properties are not mortgageable. With all-cash, you'll also be able to avoid interest on the mortgage and PMI (private mortgage insurance). However, there are risks that come from tying up your capital into one investment. For one thing, if a problem arises, you have less liquidity, and you'll have a massive chunk of your cash tied to one asset.
Borrowing from banks or other financial institutions is an excellent choice for beginners or young investors who don't have a lot of cash on hand. You can use the rental income to pay for loans and have spare money for associated expenses you'll incur in real estate investing (home appraisal, closing fees, taxes, etc.) Consider setting up a meeting with your local bank or lender to determine how much you can borrow, also ask about getting pre-approved for a mortgage, which may move things along faster once you have an eye on your ideal property.
2. Your Investment Goals
Your goals will influence many aspects of your investment, from property type to location and financing options. Is your top priority earning a steady, monthly passive income? Do you want to build long-term wealth or diversify your portfolio? These are some questions you need to ask before investing.
For those seeking long-term wealth building, the focus should be on acquiring properties with appreciation potential. If you want immediate and stable cash flow, properties in growing or high-demand rental markets may be the best choice for you.
3. Budget and Risk Tolerance
After working out your buying and borrowing power, the next thing you want to decide is how much you can afford to spend on the property. Remember that aside from the property purchase price, there are other expenses you need to budget for. Some are one-time payments like closing fees, appraisal fees, or legal fees. Others are recurring payments like taxes, maintenance fees, or property management fees.
Your risk tolerance is also something you should consider when buying a rental property. Some people may be comfortable with high-risk, high-return investments, while some believe that slow and steady wins the race.
Don't make these rookie mistakes: 12 Common Mistakes Made by New Real Estate Investors.
4. Understand Industry Terms
If you're just starting real estate investing, you've probably encountered many acronyms and unfamiliar terms during your research. Real estate has its own language, and it can be frustrating initially not knowing what the terms as-is, 1031 exchanges, cash-on-cash, cap rate, and so on, mean.
Don't worry if you don't speak the industry lingo yet. You'll learn more as you go, especially as you do more research. You can also read books or helpful articles online to gain a better understanding and insight into what it takes to be a landlord as well as brush up on some of the terms you will come in contact with.
Learning about these terms will help you understand investing better and put you in a better position to make sound, informed decisions. Without this knowledge, a beginner investor may struggle to assess the profitability of a property accurately.
5. Rental Income Analysis
If you're going for financing, you want to ensure you won't be overleveraged. Overleveraged means you're not making enough money to cover your operating expenses and pay back your debt, which could lead to a downward financial spiral. The best way to avoid this is to borrow within your means and choose a property that's attractive to tenants.
When analyzing your potential rental income, be realistic. Consider the desirability of the location and the property's features. Look at the current going rate for rentals of the same type in your area.
Here's an article with more tips on How to Maximize Your Rental's Profit Potential.
6. Market Analysis and Location
A comprehensive analysis of the local housing market will help you understand the supply and demand dynamics in your chosen location. Research recent property sales, rental rates, and vacancy rates. Look into the demographics in the area. Is it a suburb with young, double-income families? A student area? What are the employment rates like? Are there big companies building factories or offices in that location?
For example, states like Florida and Arizona are popular choices for people looking to move. A big part of that is due to the expanding job markets in those areas. You should also look into future development plans around the property as well, which may have an impact on your rental prospects.
7. Property Type
There are many types of rental properties to invest in, such as condos, townhouses, or single-family homes. Market research and location will often make it easier to decide the type of property to invest in. Each type has pros and cons, so choose the one that best suits your investment goals, budget, and local market conditions.
Aside from the financial considerations, you should also think about the effort it takes to maintain the property. A unit with smaller square footage will generally be easier to maintain, while a large property with several outdoor spaces will likely need more effort and money for its upkeep.
Get a sneak peek of what tenants want (and need) in our guide What Tenants Really Want - A Guide for New Property Investors.
8. Property Inspection
So, you've found an ideal rental property that checks all the boxes location-wise and budget-wise. But before handing over that check, it's always a good idea to visit the property yourself, in-person, to view its condition.
When doing your inspection, be sure to check and take note of the following items:
Cracks or signs of instability along the foundation (Go into basements and crawl spaces and look for signs of cracking)
Water stains, cracks, and sagging on walls and ceiling
Signs of pests
Signs of mold infestation
Presence of lead, or asbestos
Presence of radon (This may be challenging to verify, however, you can check maps online that give you a good idea about whether radon levels are higher in your area)
Damaged shingles and leaks in the roof (Visual inspection, from the ground)
Water pressure, drainage, and water damage (Turn on the faucets to test the pressure, and look under the sink to see if there are signs of damp)
Electrical, heating, and ventilation systems (May require a professional inspection. However, you can turn the lights on and off to verify that they are working)
Insulation and energy efficiency
Condition of appliances and fixtures
Condition of the exterior and landscaping
Accessibility, safety, and security features
It's also important to hire a professional property inspector to assess the property's condition as well. Having a professional property inspection can help to prevent unexpected surprises later on.
9. Legal and Regulatory Compliance
Even if a tenant has missed paying rent for three months, landlords can't just lock them out. There's a legal process for evictions, and not following them could lead to legal disputes.
Aside from eviction laws, there are many other federal and state laws that new investors should know about. Start by thoroughly understanding rent control laws, security deposit limits, privacy rights, and anti-discrimination laws. There may also be building and health codes that the property must adhere to to make sure that tenants are safe and secure inside the home.
You can find almost all of the associated laws online on government websites. Beginners should consider talking to a legal expert about these laws to ensure they understand everything. Enlisting the help of a lawyer is also helpful when it's time to draw up the lease agreement to ensure that everything important is mentioned in the contract.
Also, remember that laws and regulations are constantly changing. Stay informed and educated about the latest legal updates, and be proactive about seeking resources and guidance.
10. Tenant Screening Procedure
The tenants you end up with can have a significant impact on your profitability. Responsible tenants pay their rent on time, adhere to the lease terms, and maintain the property in accordance to the lease. This stability is vital for landlords as it helps cover expenses and generate a consistent cash flow. A responsible tenant is also more likely to communicate openly about maintenance issues and work cooperatively to resolve them promptly.
One way that you can help find qualified tenants is to develop a thorough tenant screening process. This should include background checks, credit checks, rental history verification, and interviews. Before starting the screening process, check the provisions of the Fair Housing Act and local laws in your state or city to avoid violations.
Read Don't Let These 8 Myths About Investment Properties Scare You Away.
11. Property Management Plan
Some landlords like being hands-on with managing their rentals, choosing to handle everything from taking tenant applications to replacing a broken water pipe under the sink. Some landlords prefer to outsource their tasks to experts so they can devote their time to other tasks. Outsourcing is especially important if you're looking to grow their portfolio. You may be able to oversee one or two rentals easily enough, but investing in multiple properties, or rentals that are out of town, typically means outsourcing property management.
There's no right or wrong way to be a landlord, and the decision to manage a rental property yourself or to outsource it to others is a choice that depends on your personal circumstances, skills, budget, and investment goals.
For beginner investors, it may seem like a good idea to do it yourself to save money, but that isn't always the case. You must devote time to day-to-day tasks, including tenant screening, rent collection, maintenance coordination, and handling tenant issues. The DIY route is ideal for investors with the time, expertise, and proximity to the property to oversee its management effectively. But if you have another full-time job or business, you might be overwhelmed with all the extra duties as a new landlord and risk overlooking something.
On the other hand, an experienced and reputable professional property management company should have the experience and resources to handle various aspects of property management efficiently, freeing up your time for other pursuits. A reputable property manager should also have established systems in place that can help to reduce the likelihood of costly mistakes.
Being a landlord isn't always easy, but with the right approach and laying the groundwork up front, you can create a foundation for a successful investment. The above checklist is designed to help get you started, but it isn't comprehensive. Each investment is different, and you may find that you need to add your own steps to create a checklist that works best for you.
With real estate investments, success typically involves the property itself, the financing you're able to secure, and how well that property is managed. Learn more by reading: How to Create Wealth With Buy and Hold Investing.

Ready to start your investment journey? Check out our available properties in your area. For more investor tips, we have Renters Warehouse Education Center, packed with helpful resources for all types of property investors.
---
Back to Posts