Renovations: Setting a Budget, and How Far Should You Go
Renters Warehouse Blog
Back to Posts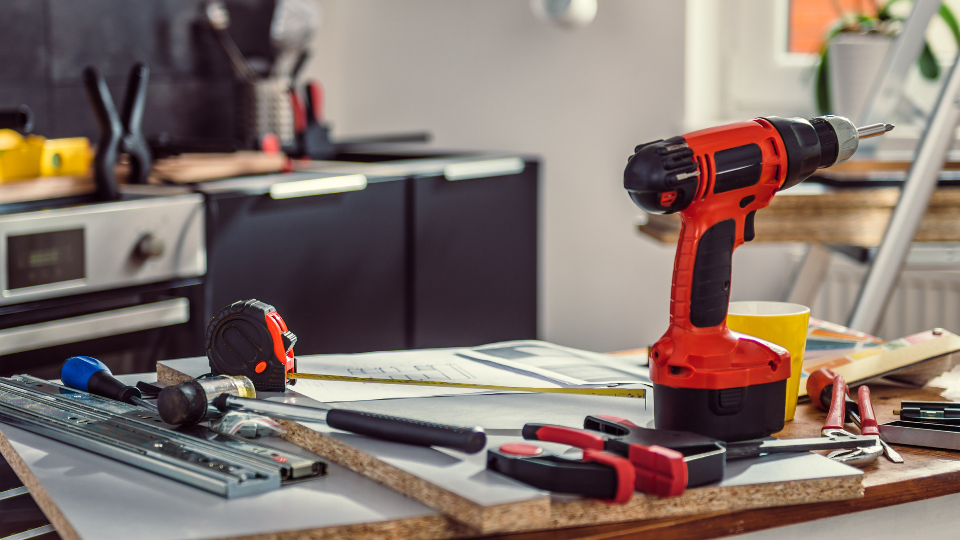 We've said it before: the best rental renovations are ones that'll increase your returns.
But for many landlords, it's tricky to know where to start –or how far to go. How can you determine which upgrades will add value to your property –and which ones are a complete waste of time?
Renovations certainly have their upsides, they'll help you to rent your property faster –and attract tenants who will care about the property –and will be willing to pay more for it. But the flipside of this is that once you start with renovations, it can be easy to get carried away and start splurging on things that won't really add much value to your property.
If you're thinking about buying a fixer-upper, or have a rental property that is in need of some upgrades, then you've come to the right place. In this article we'll look at tips for budgeting and planning, as well as upgrades that tend to add the most value, and things that you may want to save your money on.
Before You Buy: Assessing a Potential Property
Okay, so you have a property in your sights –one that's in need of some TLC. Buying fixer-uppers can be a great way to get property that's priced below market value. But before you jump headfirst into a severely fire-damaged property or something that resembles a haunted hotel, you'll want to first determine that you'll be able to bring that property into rent-ready condition –all while staying within budget.
There is money to be made with fixer-uppers, but there's also the potential to lose with these properties. And you're not careful; you could end up with a money pit on your hands. If you're new to fixer-uppers, you may want to start out smaller –opting for a property that may only need a few cosmetic upgrades to bring it up to scratch, and avoiding properties that are in need of complete renovations or anything that has severe structural or fire damage.
Being informed is key to finding a solid investment. Here's a look at some things that will help you to ensure that the property you're purchasing is a sound investment.
Have an Independent Inspection Done
While it is important to do a walk-through yourself, it is even more important to have a professional inspection done. Having an independent inspector look at the condition of the home can alert you to potential problems that you didn't know about, helping to give you a clear idea about what you're in for. It should also be included in the contract as a condition of the sale, so that if anything series is found during the inspection, you'll be able to back out. In addition to the general inspection, you may also want to consider having a termite inspection and a radon inspection along with well water testing, oil tank testing, and septic tank testing.
Before you even make an offer, you'll want to make sure the property will make sense from an investment perspective. Make sure you run the numbers –and determine the cap rate, cash flow, and cash-on-cash returns, to determine if the property will be a sound investment even after you've invested the funds necessary to fix it up. Next, you'll want to set a budget –how much will it take to get the property into rent-ready shape?
When budgeting, make sure you plan for contingencies and ensure that you add at least 10% to the final figure –to cover any unexpected costs. It's also important to take into account that while you can save money by doing the work yourself, there will most likely be a point where you'll need to hire help. Unprofessional work will only devalue your property in the long run, so be sure to calculate this into your budget and know when to bring the professionals in.
Here's a look at the average cost of renovations, according to HomeAdvisor:
Kitchen: The average cost of kitchen remodels is $20,474

Bathroom: The national rebath average cost sits between $6,000 and $14,000.

Roof: The average cost for replacing a roof is $6,838

Basement: The average cost of basement renovations is $18,711
What Should You Upgrade?
When it comes to renovating a property, it can be easy to get caught up in the task of beautifying the rental, but you'll want to ensure that you're making sound decisions from an investment point of view.
It's important to view your rental objectively, at the end of the day it's a rental, not your home –so it's important to take a long-term, pragmatic view. Keep your goals in mind, and be realistic about what upgrades need to be done now, and which ones can wait.
While some things may be obvious, other things might be a little less clear. Here's a look at some things you may want to take into consideration when weighing up a potential upgrade.
First up, it's important to note that we're not talking about safety issues –or problems that need to be addressed! Making necessary repairs to keep your rentals habitable is your responsibility as a landlord, and the law states that landlords must ensure their rentals are livable, safe, and clean.
Also, keep in mind that maintenance and prompt repairs –such as repairing leaking pipes or a damaged roof, can also help to stave off subsequent and costly additional repairs –such as mold, damp, and water damage –down the road. So when it comes to vital repairs and upgrades, this is one area where you won't want to skimp.
Understand Repairs Versus Improvements
You might be surprised to learn that the IRS differentiates between repairs and improvements. While they're both tax-deductible, there's a difference in how you can claim them on your tax return.
While most typical repairs can be deducted immediately, in the same year that they were incurred, improvements must be treated differently. They can be claimed as well, but are considered a capital expense, and will need to be depreciated over a period of several years.
Repairs are generally considered a one-time fix that keeps the property in good working order. Improvements, on the other hand, are things that increase the value of your property.
While that doesn't mean you should never make improvements to your property, you'll want to be strategic when it comes to the number of costly improvements that you make in one year.
Consider the Neighborhood
When considering potential upgrades and renovations –context matters. You'll usually want to perform upgrades that are in keeping with other, similar properties in the neighborhood. For instance, if you own a rental in an upscale area, where most of the homes have marble countertops or high-end stainless steel appliances, then you'll want to ensure that your rental does as well if you're hoping to bring in the typical rent for the area.
For most rentals, though, it may not be necessary to install top-of-the-line features each and every time. Often, bringing a slightly dated property up to scratch could be as easy as applying a fresh coat of paint, professionally cleaning the carpets, and installing new light fixtures –all things that can go a long way in updating the look of your rental.
You may not need high-end features throughout, but this doesn't mean you should always go for the cheapest option either. When making upgrades, long-lasting materials and durability is the name of the game. For example, whenever possible, using durable, hardwearing laminate in high-traffic areas, and keeping carpet for the bedrooms will save you from having to replace the flooring every ten years. Likewise, consider getting appliances that include a longer warranty, you're going to use it! Just check to make sure it will be valid for a rental property.
There are a number of upgrades that can help you to increase your property's rental value. According to RentPrep, some of the best upgrades include:
Upgraded Plumbing Fixtures
Better Countertops
New Floor
More Storage
Newer, Better Windows
A Good Roof
Of course, at the end of the day it's about prioritizing. New countertops will do little to increase your rental's value if the roof is leaking. Make sure your property is in good, rentable condition –before you start thinking about upgrades.
Common Mistakes Made When Renovating
Want to avoid many of the common renovation mishaps?
Here's a look at some mistakes that you'll want to avoid making yourself.
Spending Money on Renovations That Won't Increase the Rental's Value
One of the biggest mistakes that landlords make when doing renovations is making the upgrades without considering whether they're things that will actually add value to the home. Consider whether an improvement is something that'll add value in some way –either through increased rent or property value, before making the changes.
Overleveraging Your Property
You'll also to avoid making the mistake of overleveraging your property; tapping into the equity to finance add-ons like a swimming pool or solar panels –things that'll cost a great deal but won't contribute that much to the overall value of the property. Before using equity for a new upgrade, consider whether it's something that's certain to increase the property's value enough to justify the costs.
Choosing DIY Work Over Professional
While there are some tasks that you'll be able to handle on your own, make sure you know when to call in the professionals. Neglecting to do so could end up costing you significantly in the long run. Structural projects, plumbing, and electrical jobs –should always be left to the professionals. When it comes to tasks like tiling, installing flooring, and other hands-on renovation projects –a reputable contractor can help the end result to look polished and professional.
Going for Cheap Materials
Finally, while you don't want to overspend on lavish upgrades, you'll also want to keep in mind that going for long-lasting, durable upgrades can help you to save in the long-run; especially if you're planning to keep the property long term. For example, when doing a roof –you'll have to pay for the labor to install the roof anyway, so consider going with something that'll last –to save you from having to redo it in fifteen years' time.
Want help managing your portfolio? At Renters Warehouse, we offer tools, support, and property management services that help to simplify SFR investing. Get in touch with us today to learn more!
---
Back to Posts