Renovation Mistakes on Your Rental...And How to Avoid Them
Renters Warehouse Blog
Back to Posts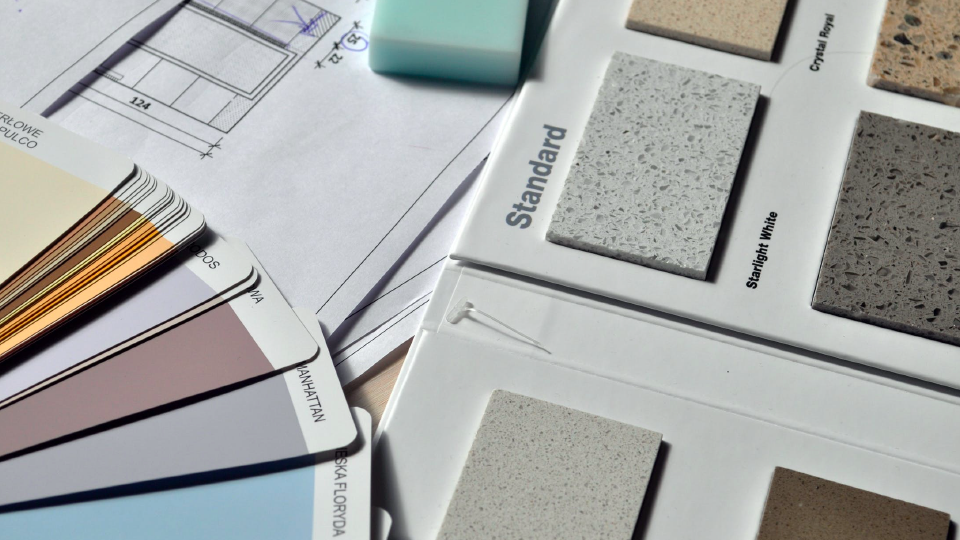 As a landlord, you know that there are certain upgrades, repairs, and improvements that you should make on your rental. But you may be surprised to learn that there are some that you should avoid making as well!
Whether you have just purchased a fixer-upper or are repairing your own rental once again, one of the biggest challenges that you'll face is the constant decision of which projects to embark upon, how far to take your repairs and upgrades, and which ones to forgo, or leave for another day.
On a basic level, the best improvements are the ones that will increase your returns. That means looking to make upgrades that will increase your rental income, decrease expenses, and even increase your property's value. Practically speaking, though, it can be tricky to choose the best options -and difficult to know where to draw the line.
With this in mind, here's a look at a few tips for renovating your rental -in a way that'll allow you to be cash-flow-positive.
When to Make Improvements?
First of all, let's get one thing clear.
We're not suggesting that you cut corners, or make shortcuts -especially when safety's concerned! We're also not recommending that you set aside valuable preventative maintenance that can help to keep your property in great shape. Quite the opposite! Spending money on much-needed maintenance can help to stave off future problems; and often, helping you to save a great deal money down the road. For example, keeping the roof in good condition can help to prevent leaks -and costly water damage; while ensuring that the gutters and downspouts are clean and in good shape can keep water away from the home and foundation.
What we're talking about are cosmetic upgrades and improvements -not preventative maintenance.
So which improvements should you spend money on?
When weighing up potential renovations, improvements, and repairs, it's important to keep in mind that the type of improvements that you should make will depend upon the property itself. For example, if you own a rental in an upscale area, and all of the surrounding homes have granite counters and walk-in closets, it would make sense for you to ensure that you install granite counters as well. Don't go cheap when doing so would cause an obvious blight to the property. For most rentals though, you'll want to think more carefully about whether granite counters will really add an increase in property value, or rental value, to your property. If other, comparable homes have laminate, then you'll want to think about using a similar product.
It's also important to remember that for rental properties, cash flow is king. When renovating a rental, your purchasing decisions will most likely be very different than if you were making upgrades with the goal of selling a property.
At the end of the day, you'll also want to ensure that your renovations and upgrades are done in-line with what will help to draw in potential renters and increase the rental value of your property. You'll also want to consider investing in high-quality, and durable fixtures and features, rather than cheap and inexpensive, but lower quality ones, that won't last as long -like carpet, for example.
While some renovations are no-brainers; they'll help your property to look its best and rent faster, there are others that may be less cut and dry. To keep you from making investments that will leave you seeing dollar signs, and little else for your investment, here a few upgrades that you may want to consider skipping when updating your rental.
Buying Lavish Light Fixtures
Lights, camera, action! The lighting can have a big impact on your home, and the images, so it pays to pay attention to the lights. However, this doesn't mean that you need to update all of the lights in your rental at the same time. And it doesn't mean that you need to spring for new chandeliers in each room. When in doubt, think simple yet elegant with lights. You'll want to consider spending a touch more to get a good light for the main living areas, entryway, and bedrooms; while rooms such as hallways and utility rooms won't matter quite so much. When in doubt, choosing mid-range options for ceiling light fixtures ($50-$100) is usually a good shout.
Choosing Bright Colors
Another mistake that you'll want to avoid is choosing bright wall colors, detailed wallpaper, or other extreme decor features. Keeping the paint colors neutral -think taupe, gray, beige, and greige for accent walls and finishings, and using a good shade of white on most of the walls for your rentals is the way to go. Most tenants will appreciate a fresh coat of white paint, and it'll help your rental to look clean, and more open and spacious too. Plus, using the same colors in all of the rooms, and units, if you have more than one rental will make matching paint colors for fresh coats in the future, far easier as well.
Installing Hardwood Flooring
While hardwood flooring might be desirable, it's not exactly the best option for most rentals. Consider first, that while costly, it's not exactly maintenance-free. Since you're not going to be living there and caring for it yourself, it might make sense to choose something that's more durable in a rental. Additionally, carpets can be a risky choice for rentals, especially if you allow pets. If you want to go with the strongest option, consider tile -which is virtually indestructible, even when tenants are concerned. If tile's out of the budget, you may want to opt for hard-wearing laminate floor planks -in case of damage; it's not too difficult to replace individual planks. Or, consider putting tile in the high-traffic areas and sticking with carpet in the bedrooms.
Replacing All of the Doors and Windows
Doors and windows are important! But that doesn't mean you have to spring for brand new doors and windows all around. Consider having a professional evaluate the condition of your windows before you replace them. If the windows and doors are still watertight, consider upgrading the worst of the bunch while simply sprucing up the others with a fresh coat of paint.
Splashing Out for a High-End Kitchen
Yes, it's true. The kitchen is the main hub for most homes. But it's also the most expensive room to renovate, with average kitchen remodels coming in at a whopping $60,000 to $80,000! Consider opting for a less expensive renovation by focusing on the aspects that are the most outdated or worn. And as tempting as it may be, you should consider selecting mid-range appliances and opting out of the most expensive (unless, of course, it's a high-end home and your renters would expect top-of-the-line appliances). Things such as replacing faucets can go a long way towards sprucing up your kitchen without requiring a complete makeover. For cupboards, you consider refacing your cabinets and updating the hinges and handles.
Opting for Expansive Landscaping
Finally, you should be careful to shell out too much for extensive landscaping. While there's nothing wrong with making the outside of your rental look nice, keep in mind that not all tenants will be willing or able to keep it immaculate. Instead of going all out with an elaborate landscape design, consider low-maintenance landscaping, such as shrubs or bushes or some flowers in pots to keep your place looking nice, without requiring a lot of effort.
Whether you're doing a full-fledged remodel or just sprucing up a tired property, the end goal is the same. You want to make repairs and upgrades that will produce a good rate of return. Look for tenant-friendly options that don't require a lot of upkeep or maintenance, and ones that are easy to repair or replace. If your budget allows, look for durable and long-lasting options, but don't sacrifice profits or cash flow. At the end of the day, if it looks nice, works well, and gets the job done, it's a safe bet that it's a good option -one that will make everyone happy.
Let the renovation begin!
Landlords, tired of going it alone? With a professional property manager at your side, you'll be able to outsource all of your rental maintenance and repairs. Offload the time and stress to an experienced professional! Get in touch with Renters Warehouse today!
---
Back to Posts