Reduce Your Vacancy Rates
Renters Warehouse Blog
Back to Posts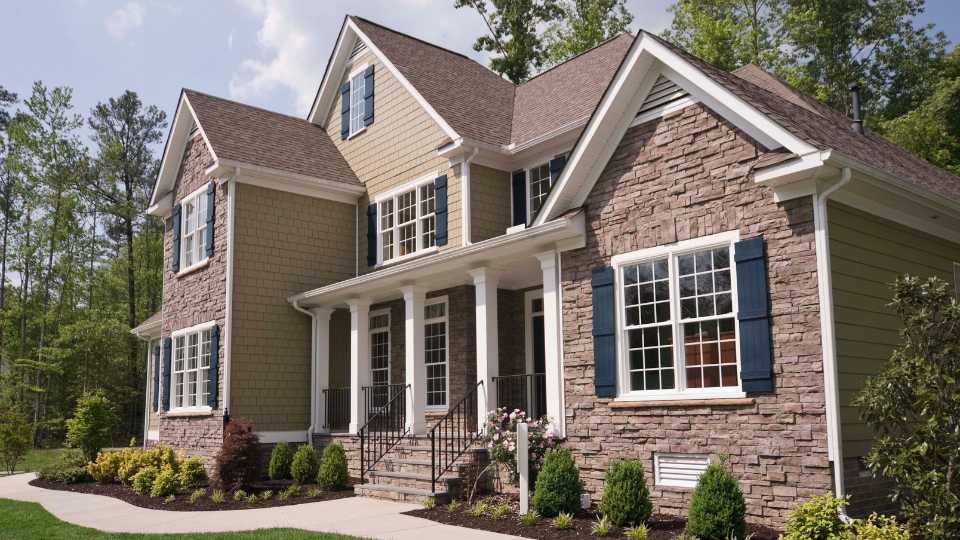 As a landlord, few things are more frustrating than a string of untimely vacancies. After all, a loss of tenants means a loss of income, not to mention the additional outgoing costs of advertising the vacant unit and time spent sourcing and screening new tenants.
While tenants leave for many reasons, some of which are beyond your control, there's a lot that you can do to reduce the number of vacancies that you experience and reduce downtime in between tenants. If you'd like to keep your tenants longer and reduce your vacancy rates at your rental, then here's a look at a few things that you'll want to start doing.
Price It Right
Pricing is everything! Learning to price your rental just right is the first thing you should do when it comes to reducing vacancies. You cannot simply guess at the average rental prince in the area, or price the rent at what you feel you should be able to make. It's often said that the market determines the rental price, not the landlord. So make sure you do your research to find the sweet spot for rent. Consider talking with local investor-friendly Realtors or property managers to see what they suggest or have a look online at websites like Trulia or Zillow to find out what the going rent is for other, similar properties in your area.
Tip: Remember to look at properties that are on the same street or neighborhood as your property, as pricing can vary considerably in different areas.
Screen Tenants Thoroughly
Next, you should be sure to employ a thorough tenant screening process and always follow it through. While it can be tempting to rush through the process to quickly fill a unit, rushing can lead to costly mistakes.
Take your time with the process, be sure to check references, and talk with past landlords to help determine if the potential applicant will be a good fit for your property. Never compromise just to fill a vacancy. You can also ask applicants why they are choosing to leave their previous rental. If they won't be a good fit then chances you will just be looking for new tenants a short time later. You should always be sure that you screen all applicants fairly and equally. Avoid any questions that could be considered discriminatory against potential tenants and always follow the Fair Housing Act.
Looking for more information in finding the right tenants for your property? Consider reading: Finding Great Tenants for Your Rentals.
Keep Current Tenants Happy
Another way to reduce your vacancy rates is by keeping your current occupants happy. If your tenant is happy and comfortable with the place they are in, then they won't be looking for a reason to leave.
Here are a few things that you can do to keep your tenants in place and renting longer:
One common source of frustration among tenants is infrequent maintenance and repairs. While not all repairs can be done quickly, it is important that you take all concerns and requests seriously and communicate openly with your tenants about the timeline for when you plan to perform the repairs. Keep them updated every step of the way, especially when plans change or unexpected delays arise. Repairs and maintenance are part of owning a rental; don't try to save a few dollars by avoiding the inevitable. Always perform repairs and maintenance in a timely fashion.
Likewise, don't expect your tenants to live in a house that never sees any upgrades or improvements. If it's been ten years since you replaced the carpets, consider upgrading them now, or better yet, swapping them out for hard-wearing flooring. Invest in new appliances every few years, tighten up leaky faucets, upgrade dated light fixtures, and give the place a fresh coat of paint every few years. Ensure that there's adequate heating and that everything is working properly.
Another common reason for tenants to leave is poor communication. A little communication can go a long way in helping your tenants to feel more at home. Consider having a specific phone number for your tenants to contact you on or in case of emergency. You should also be sure to respond to their concerns and questions promptly. Don't make them wait days for a response.
Don't frighten a good tenant off with a sudden, sizable rent increase. All rent increases should be done in small increments. In addition, make sure you have a look at state laws regarding rent increases. You may have a specific percentage to adhere to, so make sure you keep within those guidelines as well. If you are happy with your current tenant, you may even consider holding off on raising the rent for the duration of their tenancy, or at least, making those rent increases infrequent.
If you find that you have a high tenant turnover rate, you might consider offering incentives to encourage them to stay longer. Some landlords offer a discount for tenants who sign a longer lease. You could consider sweetening the deal by offering other incentives, like a dishwasher and high-speed Wi-Fi to help make your rental more attractive to would-be renters.
Finding a place to rent with a pet can be a difficult task. If you are having trouble retaining tenants, you might consider adding a pet policy to your lease. Finding a pet-friendly rental is not easy, and your tenant is likely to settle down for the long-term if you invite pets into your unit.
Worried about becoming pet-friendly? Read Benefits of Being a Pet-Friendly Landlord for insight and tips on protecting your property.
Regardless of what situations may occur, it is important that you remain professional and treat your tenants with respect at all times. This means calling ahead to arrange viewings, inspections, or repairs. In many states, it is required that you give your tenant a certain amount of time before you enter the property. Usually, this is at least 24 hours. Even if it isn't required though, it is important to remember that this is their home. A little respect can go a long way in keeping your tenants happy.
Curb appeal matters! Not just for attracting new tenants, but for keeping your current ones happy. When your home looks nice, it's easy to feel like you've found a home. Small things such as landscaping, mowing the lawn, and fresh paint can go a long way in helping to keep your tenants happy. As an added bonus, a nice exterior could help motivate your tenants to keep the property in decent condition as well.
Adjust Your Marketing Strategy
If you are applying all of these strategies but are still having difficulty keeping tenants in your unit, you might want to consider adjusting your marketing strategy or expanding your efforts to get a bigger prospect of tenants. Consider alerting friends and family that you are looking for tenants, or polish up your current listing to make it more attractive. Emphasize those features that matter to tenants such as plenty of outdoor space, adequate storage, a quiet location, new flooring throughout, and a two-car garage. You might also consider doing a few upgrades that could be attractive to your ideal tenants. Be sure to be descriptive in your listing, including expectations and requirements, as well as deal-breakers such as no-pet policies, to help you narrow down who applies.
Be Proactive
Once you learn that a tenant is going to be leaving, consider incentivizing them to help you find the next renter. Offering them a finder's fee of, say, $300 could encourage them to pass the word on, which means you may be able to line them up to arrive shortly after your existing tenants leave. If you time it right, you could have very little downtime in between renters.
Tip: Some landlords rush to start sourcing tenants before the occupants are out, but doing this runs the risk of complicating things. You'll have to coordinate showings and repairs with your current occupants, who will most likely be busy with their own work of packing and getting ready for the move and may not be at their most cooperative. In most cases, it's best to postpone viewings and major renovations until after the occupants have left.
Hire Out
Finally, if you have been having trouble keeping your rental occupied, you might consider hiring a professional to help you out. Hiring a property manager can help you keep your vacancies to a minimum. A property manager not only handles advertising and tenant screening, but they can also help reduce your tenant turnover rate by streamlining the repairs process, ensuring good communication with your tenant, and more. In short, they'll help to make life easier for you, and your tenants.
See: Tips for Stress-Free Investing.
While you might not be able to avoid every vacancy, you can take steps and be proactive about limiting the ones you do have. You can also try to use vacancies in your favor, such as timing major repairs and renovations during times when there's a gap in between tenants.
While "vacant" is perhaps the least favorite word of any landlord, learning to reduce downtime in between tenants and working to keep your current tenants happy can help to reduce vacancies and make the gaps less stressful as well. And be sure to check out: A Landlord's Guide to Reducing Vacancy Rates to learn more about keeping those vacancy rates low.
Looking to hire a property manager to help lower your vacancy rates? At Renters Warehouse, we offer a fast tenant placement process of 11-17 days on average. Learn more.
---
Back to Posts