Real Estate Investment Strategies to Make Life Easier
Renters Warehouse Blog
Back to Posts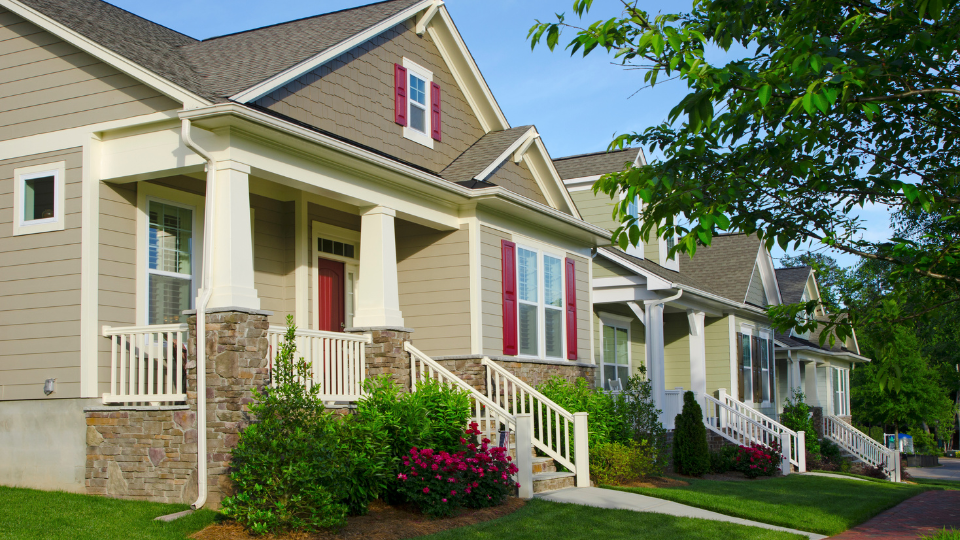 Being a landlord is a great way to build financial stability for your future. But it's no secret, that being a landlord is also a full-time job that requires a lot of work. Life is already challenging enough, and when you add in real estate management on top of everything else that needs to be done, it's easy to find yourself in over your head.
Sure, being a landlord can be stressful at times, but it doesn't have to be. There's a lot that you can do to simplify your tasks and make things easier. Additionally, you can outsource just about every aspect of rental management, which means that owning a rental property can be as stress-free as you'd like. Let's take a look at some of the ways that you can simplify your rental management now.
Be sure to also check out: Time Management Techniques for Landlords

How to Simplify Your Rental Management
Set Goals First
First things first, it's important to set goals for yourself and your investments. Set big goals, such as why you got into investing to begin with. Is it financial freedom? Additional income? No matter what your reasons for investing are, it's important to sit down and clarify them. Once you have big goals set, then break things down into smaller, more manageable goals that will help you to achieve your larger goals. This includes things like the type of properties you're going to invest in, how many you'll need to invest in to reach your goals, and what type of returns you need to be getting. Setting goals will help make your life easier as you'll have a clear direction on where you are going and will be able to ensure that the properties that you invest in are ones that will help you to achieve your goals.
Plan Ahead
Another way to make life easier as a landlord is by planning ahead. Planning ahead for things such as maintenance and repairs can help keep things from catching you by surprise. One of the best ways to prepare for unexpected repairs is by setting aside a portion of the rental income each month for unplanned expenses. It can help keep stress lower since you'll be planning on these things, instead of them happening unexpectedly.
Hire a Property Manager
One of the best ways to relieve stress and make your life easier is by hiring a property manager. A good property manager will help relieve stress by handling all the day-to-day issues that arise at the rental. They will also take care of the advertising and screening process of applicants and ensure that you have a qualified tenant in your unit. From there, they will handle the rent collection, lease enforcement, maintenance, and repair issues that arise. A property manager will help make life easier and less stressful as well as help free up some of your time.
Get Help
Aside from hiring a property manager, there are other people who are available to help make your life a little easier. Depending on the type of rentals you have, you could possibly benefit from one or more of the following:
Contractors –

Even if you are a hands-on DIY professional, hiring a contractor to do repairs to your property might be a good way to help make life easier. Be sure to hire a reputable contractor who knows what they are doing and has plenty of references and insurance, otherwise hiring a contractor could be a costly learning curve.
Cleaning Service –

Cleaning in between tenants takes a great deal of time and effort. If you're performing all the cleaning on your own, then hiring a cleaning service might be a good way to help make life easier for yourself.
Bookkeeper –

Perhaps one of the biggest frustrations of many landlords is the constant paperwork and bookkeeping that must be done. If doing the books is something that you find stressful, then hiring an outside service to do your books and keep your paperwork in order might be a great way to make life easier.
Hiring out is a great way to make life easier on yourself, there are multiple other services you as a landlord can take advantage of if none of these are applicable to you. Don't feel like you have to do everything on your own, if you need help, then make sure you reach out and find a service that will be beneficial to you.
Stay Organized
While it might not benefit you immediately, staying organized is something that can be a lifesaver for landlords. This is especially true when it comes to paperwork and taxes. When tax season rolls around, there is nothing more stressful than trying to find all the right paperwork. Do yourself a favor and get organized now. If you have multiple properties, then keeping everything organized and categorized correctly can be a lifesaver, not only during tax season but when you need to know when the last time maintenance was performed.
Set Business Hours
Another great way to help make life easier is to treat your rentals like a business. Setting business hours is one way to help create some boundaries for both you and your tenants. While there are exclusions to this rule, such as emergencies, as a general rule, you should keep your work for your rentals to a specific timeframe. Once those hours are over, so is your work. Setting boundaries (or hours) can help make life easier for you and help keep your rentals from taking over.
Make Your Lease Clear
On the note of setting boundaries, it is also important to set boundaries with your tenants from the start. One way to do this is by making things clear in your lease. Make sure it is clear and straightforward, outlining your responsibilities and what is expected of your tenants. By being clear in your lease, you can clear up confusion and potential issues with your tenants that would complicate things. If your tenants know what is expected of them, such as what maintenance they're responsible for, when rent is due, or what happens if it is paid late, it'll help to keep everyone on the same page.
Simplify Processes
If you are looking to simplify your life, then you should start simplifying the processes that you use. Streamlining things can make life easier for you and your tenants and make your life a lot less stressful. Here are just a few areas that you could start by simplifying.
Accept Rent Online –

Few tenants want to pay the rent with cash or check these days. By accepting rent online, you can make the process easier and less stressful and potentially cut down on the number of late rent payments there are. With today's technology, there really is no need for you to have to track down rent and then go through the hassle of depositing it, let alone, making your tenants jump through the hoops of paying the old school way. Put an end to the excuse, "The check's in the mail," and streamline rent collection.
Business Phone Number –

Setting yourself up with a designated number for your tenants to call can help free you up more than you might realize. It will also make holding business hours and setting boundaries much easier. Setting up a designated phone number won't be that expensive but will make your life a whole lot simpler.
Keep Good Tenants Happy
If you have a good tenant, then it would be in your favor to do everything to keep them happy where they are. Great tenants who pay the rent on time and follow the terms of the lease will reduce your stress and make your life so much easier. Keeping a tenant happy is much easier, cost-effective, and less stressful than trying to scout out new tenants.
Here are a few ways to keep tenants happy:
Make sure you're communicating with them

Perform repairs and maintenance

Respect their privacy

Show appreciation
Most of these ideas cost nothing, but their rewards can be priceless.
Looking for more ways to keep tenants happy? Consider reading: 10 Ways to Show Appreciation to Your Tenants, for some more ideas!
Upgrade to Durable Flooring
While it might not be a traditional idea to make your life easier, this is one move that can save you a great deal of time and trouble. Upgrading your floors to something durable can make it easier to keep things clean. Carpets can hold smells in, and even if you clean them in between tenants, there can be stains and smells that still linger. Upgrading to a hard, durable floor that is scratch resistant and has a warranty can be a weight off your shoulders.
Up Your Screening Process
Your tenants are the life of your investment, but you shouldn't be so desperate to skip the screening process or ignore warning signs. Taking the time to screen your potential tenants thoroughly can help save you in the long run. It might be a little extra work up front but in the long run, it's something that is worth the extra time. Even though it may be tempting to cut corners on this process to fill a vacancy quickly, you'll want to make sure you run credit checks and follow up on references and ensure that the tenant you are putting into your rental is qualified. Doing a little extra work up front can save you time, money, and frustration in the long run.
Looking for ways to brush up on your tenant screening skills? Consider reading: "11 Tenant Screening Mistakes to Avoid" for some mistakes to avoid when screening.
Have an Emergency Fund
Finally, life happens, and so do emergencies. You can't avoid the inevitable, so instead of trying to hide from emergency situations, be prepared. Having an emergency fund can help make the stress and chaos of emergencies a little less stressful. Do future you a favor and start saving now for when those emergencies hit. Make life easier on yourself.
Life isn't always easy, but there are ways to make rental investments a lot less stressful. In fact, as a landlord, you can outsource as much of the work as you'd like. Many investors choose to outsource everything, as this frees them up from the day-to-day tasks altogether, allowing them to focus on other things, like their investment strategy or growing their portfolio. At the end of the day, it's entirely up to you how much you outsource, just keep in mind that help is available should you choose to take it.

If you'd like to step back from the day-to-day tasks that are involved with property management, then be sure to enlist the help of a property manager. With the right property manager, you'll be able to set up your properties to operate independently of you and allow you to start generating passive income.
---
Back to Posts