10 Signs You Should Outsource Your Property Management
Renters Warehouse Blog
Back to Posts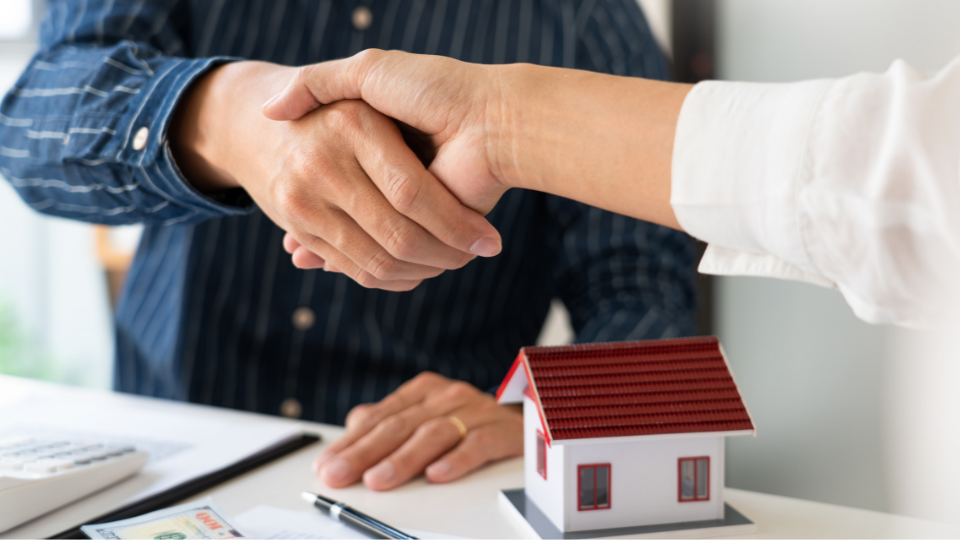 One of the great things about rental property, is that it gives you the chance to create wealth, both for now and the future.
But when it comes to generating wealth, the last thing you'd want is another job, one that's bringing in some income, but also a great deal of stress and work at the same time. That's why in most cases, you'll want to ensure that the rental properties that you own are set up to generate passive income. Passive income is income that you can earn with minimal input yourself. Of course, it takes time to create a system like this, but once you do you'll be able to step back and reap the rewards that come from having it in place.
A property manager offers not only convenience, but also a chance to grow your portfolio and start generating more passive income. While it may sound counterintuitive to spend money so that you can generate more income, the truth is that with rental property, that's often how it works. By investing in the right property management, you'll be able to grow your portfolio larger than you'd be able to on your own. And you'll have a lot less stress too!
Some landlords are able to manage their properties fine on their own, at least when they first start out. But as time goes on, many find that enlisting a property manager ends up being the best thing that they could have done. Regardless of whether you're just starting to invest, are an accidental landlord, or are looking to scale your portfolio as quickly as possible, if you are finding yourself struggling to keep up, you'll want to consider outsourcing. Let's take a look at some of the things a property manager does, and see some certain signs that you're ready for a property manager who can come in and lighten your load.
What Does a Property Manager Do?
So what exactly does a property manager do? And why would you want to outsource something that you can already do on your own? Good questions!
Here are just a few tasks that a property manager can help with:
Advertising vacancies

Tenant sourcing and screening

Preparing rental agreements

Tenant management and lease enforcement

Arranging for property maintenance and repairs

By operating in a way that's in compliance with the law, they can help you to avoid many legal issues
These are just a few ways that a property manager can help to lighten your load, freeing you up to focus your time elsewhere. If you are wondering if it is time to outsource, then here are a few signs you might want to be on the lookout for to help make the decision easier.
Take a look at: Time Management Techniques for Landlords
You're Finding It Hard to Keep Up


Owning investment property can be tremendously rewarding, but being a landlord also comes with a lot of extra tasks. From advertising, to screening tenants, preparing rentals, and keeping up with maintenance and repairs, being a landlord is more than just a regular job. Depending on how your system is structured, it can easily turn into a 24-hour job that could leave you without any time for anything else. Being a good landlord requires a lot of time and attention, but if you have found yourself overwhelmed and having a hard time keeping up with all tasks involved, then it might be time to think about outsourcing to a property manager.



Your Property is Out of Town


Not all investments fall within the boundaries of your own hometown. In many cases, finding a good investment property is easier when you can expand your horizons and start looking for properties outside your own local area. This will allow you to take advantage of potentially better housing markets and give you the chance to look for better deals as well. The only problem with investing outside your city is that you won't be there to keep an eye on the property and to handle anything that may arise. There is also the struggle of trying to learn tax laws and regulations for a city that you aren't familiar with. All of these things added to your already heavy load, can make managing the long-distance property difficult. Hiring a property manager can be a lifesaver for those out-of-town investments.

Be sure to download your FREE Guide to Long-Distance investing!



You Are Struggling With Tenants


One area where landlords often struggle is when it comes to tenants. From finding a good tenant, to lease enforcement, keeping them happy, and then starting the process over when they leave, tenant management can be a challenge. If you have been struggling to find (and keep) good tenants, then you might want to consider outsourcing. Your tenants are one of the most important parts of owning a rental property, but finding a qualified tenant can be a difficult process in and of itself. A good property manager will help you find qualified applicants quickly and, in some cases, can even help you to lower your vacancy rates.



Legal Issues Stress You Out


Another aspect of property management that many landlords hate is the legal side of things. Few landlords set out to intentionally break the law, but landlord-tenant law is complicated, and it can be easy to make this mistake without realizing it. A good property manager, though, can help to keep you in the clear legally. While they cannot serve as an attorney or give you legal advice, they can conduct their business in a way that's in compliance with the law, which in turn, will protect you as well. This includes everything from writing a lease in a way that protects you as a landlord, but doesn't discriminate against tenants, to processing an eviction properly, and everything in between. Every state has different laws and regulations when it comes to rental properties and many cities have their own laws as well. Keeping current with all the laws and regulations can be an overwhelming task, so it's helpful to have someone in your corner who knows what's happening.



Maintenance Is Being Overlooked


Keeping current with

maintenance

on rental properties can be a job in and of itself! If you have found that you are starting to slip with keeping up on maintenance, you might consider hiring a property manager to help you out. Maintenance is one of the most important parts of owning a rental property. It can help keep your property in good condition and help to keep your tenants happy as well. A good property manager will be able to arrange for timely maintenance and repairs, helping to prevent small problems from escalating and becoming worse.



You Are Struggling to Keep Up With Rent Collection


Collecting rent on time can be a struggle when you are doing everything on your own. The problem is, when you let your tenant slide once on the rent, then there's a good chance that they will get into the habit of letting it slip more often than not. If you aren't enforcing the collection of rent on time, then you can't expect your tenants to be paying on time either. When a property manager steps in, one of the first things they'll do to ensure that the rent is paid on time, every time. They can also enforce late fees and if too much time passes, they can even process the eviction and start the process of finding a tenant who pays rent on time.



Your Portfolio is Growing


While it's true, you might be able to handle one property easily enough on your own, there could come a point where you may find it difficult to keep up with everything. This could happen if you decide to grow your portfolio, or if you'd like to start purchasing properties that are located out of town. The more properties you add, the better your returns will be, and your long-term gains as well, however, more properties also mean more work as well. This can be especially true if your properties are in different cities or states. Hiring a property manager can lighten your load and allow you to get back to the work of finding new properties and expanding your portfolio.

You're Finding the Hands-On Aspect to Be Too Much


Being a landlord requires a lot of hands-on work. Depending on how many properties you have, or how challenging they may be, it can also be a full-time job. This can be tremendously stressful if you have a full-time job already, or simply don't have time to spend overseeing your rental. Hiring a property manager can lighten your load and allow you to enjoy being a landlord once again.



You Are Stressed Out


If you are finding yourself

constantly stressed out

with the tasks of being a landlord and all that entails, you might consider outsourcing. Losing your passion for investing and being constantly stressed out can take a toll. There's nothing wrong with asking for help! Be sure to outsource some of your work if you find that property management starts to become too much.



You've Noticed an Increase in Vacancies


If you've noticed an increase in vacancies, you might want to consider hiring a property manager who can help you

keep your vacancy rates low

. Firstly, by knowing where to advertise, they'll be able to find tenants faster. Because they know how to screen tenants properly, they'll help you to avoid bringing a tenant in that wouldn't be a good fit. Finally, with professionalism, paying attention to detail, and keeping on top of maintenance and repairs, a good property manager should be able to help you to keep your existing tenants happier and your vacancy rates low.
Finally, what's one of the best signs that it's time to outsource your property management? Like we touched on at the start, if you find that you're spending all of your free time on your rental properties and you'd like to free yourself up to focus your attention elsewhere, then a property manager is for you. One of the best things about hiring a property manager is that it allows you to direct your attention to other, more pressing issues, like your investment strategy or scouting out new properties; something that would prove to be difficult if you're spending all of your free time driving back and forth to your rental!
At the end of the day, the decision to outsource property management is up to you. Just make sure you make your decision with your investment strategy in mind, and ensure that it's something that will help you to reach your big-picture goals. Outsource, so you can claim back more time in your day. Then start spending that time on those things that matter most.
Are you looking to outsource your rental management? See whether YOU need a property manager. Rental property can be a great way to generate passive income, but only when it's done right. Take a look at: Are Rentals Passive Income? to see how you can set up your properties to generate income that's truly passive, and stress-free.
---
Back to Posts