Managing Your Rental Property Remotely: Tools and Techniques for Long-Distance Landlords
Renters Warehouse Blog
Back to Posts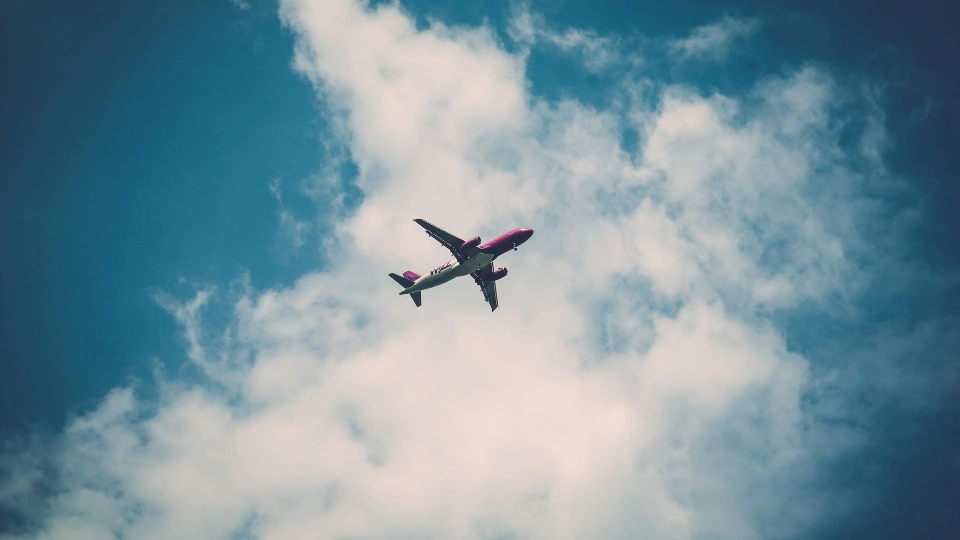 So you've got your eye on the perfect investment property, but there's one problem: it's on the East Coast, and you live in Seattle. Frustrating? Yes. Does this mean you have to forget about it? Not necessarily!
Owning and managing a rental property demands time and hands-on effort. It gets even more complicated if you live far away. But thanks to tools, tech, and services that are available today, it's easier than ever for landlords to oversee their properties from afar, whether communicating with potential tenants, managing related paperwork, or organizing maintenance work.
Having the flexibility and freedom to manage your property long-distance allows investors to cast a wider net when it comes to buying properties. This means that even if there are no deals to be found in your own backyard, you can take advantage of markets that may have better opportunities. Or look for emerging markets, places where property values, and rents, are on the rise.
In this article, let's talk about the tools and techniques landlords can use to manage an investment property from a distance.
The Benefits of Long-Distance Rental Unit Investment
Here are some of the potential benefits of becoming a remote landlord:
Investment Diversification: As a remote landlord, you're not limited to investing in properties only within your immediate area. You can explore real estate markets in other cities or states, potentially finding better investment opportunities; ones that offer better returns.

Flexibility and Mobility: Remote landlords are not tied down to a specific location, allowing them the freedom to live and travel wherever they choose. This flexibility can be especially beneficial for individuals with a nomadic lifestyle or those who prefer not to be limited to a single location.

Access to Different Rental Markets: By being remote, you can take advantage of rental markets with higher demand or better rental yields. There's no need to limit yourself to what's available in your own backyard.
The Best Tools for Long-Distance Landlords
Thinking of becoming a long-distance landlord? Here are some of the tasks that you can do remotely:
Marketing and Tenant Screening: Some platforms enable long-distance landlords to list their properties online and attract potential tenants through various marketing channels. Once you've found a potential applicant you can initiate the tenant screening processes, allowing you to conduct a background check, credit check, and reference check remotely.

Rent Collection: Online platforms offer secure and convenient rent collection methods for landlords and tenants. Landlords can set up online payment portals, making it easy for tenants to pay rent online and reducing the need for physical checks.

Financial Reporting: Accounting software gives you access to real-time financial reporting, allowing landlords to monitor income and expenses. These programs can also help with budgeting and tax reporting.

Document Storage: Store essential documents, such as leases, tenant information, and insurance policies, in the cloud for easy access from anywhere.
Here are a few examples of tools landlords can use to manage their properties remotely:
What's it really like being a landlord? Read all about it here: Being a Landlord - The Good, the Bad, and the Ugly
Tips for Long Distance Landlords
With the right software ready at your fingertips, and the perfect unit added to your portfolio, it's time to discover some tips to streamline your long-distance property management.
Leverage Smart Home Automation
Incorporating smart home automation into a rental property can significantly enhance remote management capabilities. This is especially true if you have a multi-family rental, and you need to ensure security in common areas. Smart devices, when integrated with a central hub, can be controlled remotely through mobile apps or web interfaces.
Here are some ways smart home automation can benefit long-distance landlords:
Remote Monitoring and Security: Have a multifamily rental property? Smart security cameras provide real-time video feeds and alerts, allowing long-distance landlords to monitor the property's security remotely. Cameras can help to discourage break-ins and vandalism, while smart locks enable remote access control, eliminating the need for physical keys. Always remember privacy laws and disclosure when installing cameras on your unit's property.

Leak Detection: Smart leak detectors can send instant alerts in case of water leaks or plumbing issues, helping mitigate potential water damage.

Energy Management: Smart plugs and switches can remotely control electrical devices. Tenants could track their energy usage by downloading the corresponding application.
Read more about security tips here: 8 Security Tips to Help Protect Your Rental Unit - And Your Tenants
Virtual Tours and Showings
Conducting in-person property showings and tours can be challenging for long-distance landlords. However, virtual tours provide an excellent solution, allowing potential tenants to view the property remotely. Here's how you can leverage virtual tours:
Pre-Recorded Video Tours: Create pre-recorded video tours of the property, highlighting its key features and amenities. Share these videos with prospective tenants through email or online listing platforms.

Live Virtual Tours: Use video conferencing tools like Zoom or Skype to conduct live virtual tours with potential tenants and an agency or keyholder managing your unit. During these tours, answer questions and provide real-time insights about the property.

3D Virtual Tours: Consider investing in 3D virtual tour services that offer an immersive experience for potential tenants, giving them a detailed view of the property's layout and design. Virtual tours not only save time and effort for long-distance landlords but also attract tech-savvy tenants who prefer to explore properties remotely.
Implement Online Rent Collection
Collecting rent from afar is made easier with digital rent collection methods. When you set up online rent collection, long-distance landlords can eliminate the challenges associated with traditional collection methods and enhance cash flow management. You can set up online payment portals, use mobile payment apps, or have tenants establish recurring rent payments to ensure timely collections and reduce the risk of missed payments.
Use Real-Time Communication Platforms
Maintaining clear and open communication with tenants is essential for long-distance landlords. Real-time communication platforms help bridge the gap between landlords and tenants, even miles apart.
Staying accessible ensures you can solve problems quicker and fosters a positive landlord-tenant relationship. Good communication could help to boost tenant satisfaction as well.
Here are some communication tools you can use in your rental property business:
Create Protocols for Repairs and Emergencies
Handling requests for repairs and maintenance is part of a landlord's duties. However, being a remote landlord is not an excuse for these requests to be delayed. Even if you're miles away, you can still act quickly when a tenant comes calling with a broken water pipe.
Establish a clear protocol for handling emergencies such as burst pipes or electrical issues. Instruct tenants on how to report maintenance issues and ensure they understand the procedures for repairs and replacements. Consider using a maintenance request form for documentation. Provide your tenants with a list of local contacts they can call in case of urgent matters.
Build Relationships With Local Professionals
Since you're not always going to be physically present in the area, it's crucial to build good relationships with reputable local contractors for maintenance, repairs, and other necessary services.
A strong rapport with reliable local professionals ensures prompt and quality services when repairs or maintenance are needed. Landlords who have established good relationships with contractors may receive competitive rates and even faster response times, which can minimize tenant inconvenience.
A positive relationship fosters trust and loyalty, encouraging contractors to go the extra mile to provide exceptional service. Ultimately, these relationships can enhance the overall experience of tenants and can help in the long-term success of your rental business.
Hire a Professional Property Manager
For long-distance landlords who find the responsibility of remote property management overwhelming, hiring professional property management services can be an ideal solution. A property management company can handle all aspects of property management, including tenant screening, rent collection, property maintenance and repairs, lease enforcement, and more. They'll be your boots on the ground, checking in with tenants when necessary and helping to ensure that the rent's paid on time. A good property manager can also help to keep your vacancy rates low, as they'll be familiar with the local market and will be able to price the property competitively. They'll be able to source and screen tenants efficiently as well.
The benefits of hiring a professional property manager include:
Local Expertise: A reputable property manager should have a good understanding of the local rental market, and can help to price your rental competitively. They should also be familiar with local legislation, and able to manage your property in a way that's in compliance with the law.

Efficient Tenant Management: Property managers handle tenant screening and communication, helping to source reliable and responsible tenants. If you're thinking of hiring a property manager, ask about their tenant screening process to see what measures they have in place.

Timely Maintenance: Property managers will typically have access to a network of local contractors, helping to ensure that maintenance issues are addressed promptly. Be sure to connect with your property manager to arrange a maintenance schedule that's right for your property.

The Opportunity to Expand Your Portfolio: It may be easy enough to manage one property on your own, but if you'd like to expand your portfolio and grow your returns as well, then you're going to want to think about outsourcing. Outsourcing allows you to operate more efficiently, enabling you to invest in more properties since you won't have to worry about personally overseeing each of them.
While these tools and techniques allow you to manage your investments from afar, don't forget that property management is still a people-centric business. Plan ahead, schedule property inspections, and maintain open lines of communication with your tenants. Alternatively, you can also find a local property manager to operate in your stead. With the right long-distance strategy, you'll be able to provide better services to your tenants while investing in properties long-distance and even expanding your investment portfolio.
Are you ready to work with a property management team? Outsourcing property management to professionals will help to save you time, and free you up to expand your portfolio. Learn more about hiring a property manager and outsourcing all of your tasks as a landlord. Or, get started right away with the Renters Warehouse Free Rental Price Analysis and see what your property could be renting for.
---
Back to Posts