How You Can Build Wealth with Washington DC Rental Properties
Renters Warehouse Blog
Back to Posts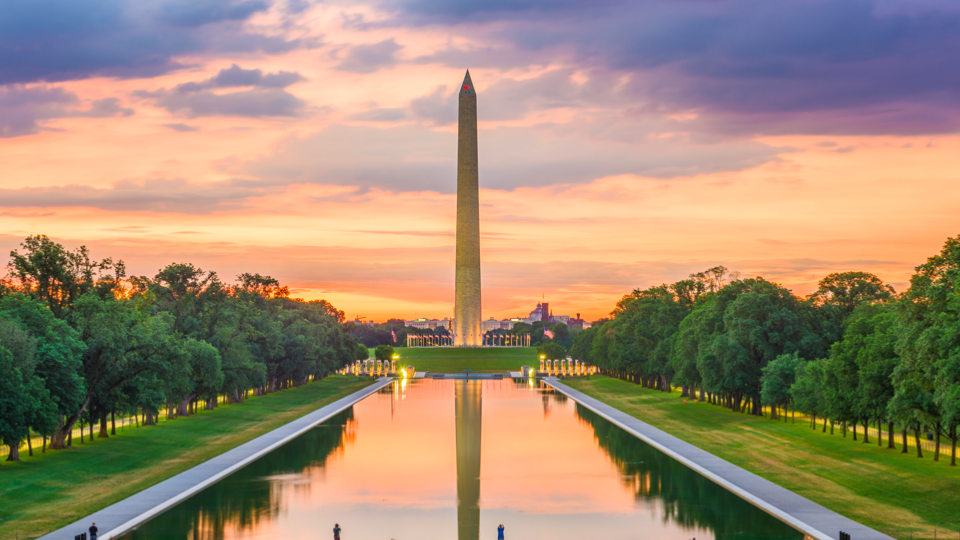 Tips on How You Can Build Wealth with Washington DC Rental Properties
The iron is hot in terms of real estate investing in the United States. In the last seven years, investors have earned over 7% in annual returns from both commercial and residential real estate. Furthermore, the current home ownership and commercial or residential vacancy rates are both declining. This means that the average pool of renters is set to increase in Washington DC and the nation at large.
From these facts, it is evident that giving this opportunity a try could be your best business strategy.
Why should you invest in real estate in DC?
Residential real estate is increasingly gaining interest as a lucrative long term income-earner for retail investors for the following reasons:
Compared to stocks and bonds, it offers more predictable returns

Considering investment cash flow and rental rates increase proportionately to the inflation rate, you will enjoy an inflation hedge.

Whenever you are uncertain of prospects in stock and bond, real estate will offer an excellent capital base.

Equity offers an excellent foundation to finance other investing opportunities.
State of the real estate market in Washington, DC
Washington, DC is among the cities in the United States with the highest median rental prices. This makes it a premium market if you are looking to enter the industry and reap big. Also, as the values of property continue to rise, you can earn huge dividends if you own a rental property now or in the future.
Furthermore, a whopping 58.8 percent of Washington DC residents are renters. And that is why the city is among the country's best rental markets.
Buy and hold real estate strategy versus fix and flip
It may not be easy to choose the most appropriate strategy from the two potentially lucrative methods: fix and flip real estate, and buy and hold.
Fix and flip is a fast way of earning in real estate, and it involves acquiring a property at a lower price than the market value, making some improvements, then selling it for profit. It may have lower risks and fast returns, but it is usually characterized by high costs. Also, you need a lot of time to finally become a top-player in this sector.
Buy and hold is the ideal investment strategy for the long-term as it allows you to acquire a property and hold on to it for some time. Even if the owner may intend to sell the home down the line, they will only be limited to renting it out to help in financing the purchase.
Ways in which you can make more money from rental property
Compared to the last 50 years, more people live as renters today, making it the ideal time to own your property. However, it may not be easy to get started without the right information. Here are tips on how you can reap big from real estate.
Pick your appropriate track
The world of real estate is pretty big, and many options lay beyond the normal 'buy a house, sell a house.' If you choose to rent, for instance, you have a range of options to invest in, so it would be smart if you pick one niche, at least to begin with. Real estate investing has a high learning curve, so you need to get as specific as you can to push through.
Research well
Most people believe that the journey of real estate success begins with acquiring a property. But doing this without the right information could be disastrous. So we advise that you research well if you intend to grow wealth through rental properties in DC. Your profits are based on the health of the market, emerging industries, and the job market, and it matters if you have an understanding of all these factors.
Create appreciation
To succeed in the real estate game, most people wait for the property to appreciate before selling it, but savvy investors go a step ahead to force their appreciation. You can always buy a property that needs minimal repairs at cheap rates, then skyrocket their value by wisely budgeting for the additions and repairs.
Set realistic targets
You cannot grow rich overnight in real estate, and you need to invest a lot of preparation and effort. Therefore, we recommend that you set reachable targets by assessing the available resources. Starting small and working your way up may not be easy, but would rake in surprising returns. Before you know it, your bank accounts will be filled with mostly passive income.
Leverage on tax advantages
As a landlord, you can utilize a range of tax exemptions to your advantage as opposed to regular homeowners. The deducted items include insurance, interest, maintenance, and depreciation over time; all these treated as business write-offs. Also, when you sell a property and reinvest your proceeds through a 1031 exchange, you could defer any capital gains tax.
Are you in need of a service provider to offer real estate venture guidance from planning and purchase to the management and disposition of properties? Contact ustoday!
---
Back to Posts