How to Transition Your Property Into a Long-Term Rental
Renters Warehouse Blog
Back to Posts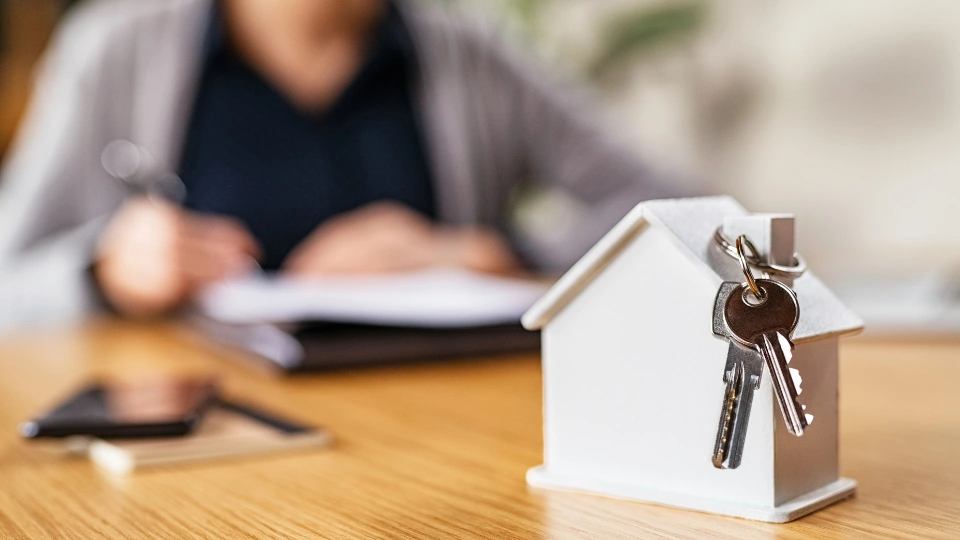 Thinking of investing in a short-term rental? You wouldn't be alone. Thanks to the popularity and rapid growth of vacation rental platforms like Airbnb, short-term rentals are exploding in popularity with vacationers and investors alike.
But are short-term rentals everything they're cracked up to be? In some cases, short-term rentals can be a good investment opportunity. In some vacation markets, for example, or major metropolises that see plenty of visitors each year. But these rentals have their downsides as well. In some markets, there's an oversupply of vacation rentals, meaning that attracting those all-important guests becomes a bit more difficult. Occupancy rates can also be challenging, depending on whether the market you're in experiences seasonal fluctuations with visitors. Then there's the ever-changing regulatory landscape surrounding these rentals, with some cities and local jurisdictions putting laws into place limiting short-term rental activity. Finally, while these rentals often generate higher yields, these are often offset by higher costs as well, something that can quickly take a bite out of your profits.
If you own a short-term rental or are thinking about getting started with one, then this article is for you. In it, we'll uncover some of the challenges that come along with short-term rentals and take a look at some reasons why it might make sense to consider long-term rentals as an alternative.
What Is a Short-Term Rental?
A short-term rental is a unit designed for a brief stay. Short-term vacation rentals like Airbnb fall under this model because they usually accommodate renters for just a few days or weeks. For investors, these types of rentals can be a good investment depending on the market, but it's important to ensure that you carefully run the numbers first. Many first-time investors underestimate the amount of work it takes to operate short-term rentals and the cost of outsourcing the management and maintenance. It's also easy to overlook occupancy rates as well. When running the numbers, be sure to factor in higher vacancy rates as well.
What's a Long-Term Rental?
On the other hand, a long-term rental property involves longer leases for more than a month. With these properties, you'll need to provide a lease agreement outlining the monthly rent, lease period, and other terms and conditions. This investment option is preferable to many investors because they offer consistent income and usually more stability. They also have lower maintenance and running costs, and management costs for these properties are much lower as well.
Want to learn more about short-term vs. long-term rentals? Check out this article.
Reasons You May Want to Transition From Short-Term to Long-Term Rentals
There are a number of reasons why you may want to consider transitioning your property from a short-term to a long-term rental.
Long-term rental properties are an excellent option to earn a passive income. While short-term rentals could result in higher gross earnings, these come with a tradeoff. Income for vacation rentals can be notoriously unpredictable. You could do well during peak periods if your property is located in a popular vacation destination. However, there will likely be some months or weeks when you might not make much at all. With a long-term rental though, you'll usually have much more predictable income. If you get reliable tenants and price your rental competitively, your vacancy rates will be lower.
With a short-term rental, you'll need to pay for all of the utilities, such as electricity, water, internet, and more. This doesn't even factor in the more frequent maintenance and cleaning required in between every occupancy. These operating expenses can be overwhelming. However, with a long-term residential unit, often tenants will pay most of the utilities.
If you manage a vacation rental, you'll find that you're more frequently called to manage the property because you need to respond to guest inquiries, handle check-ins and check-outs, address maintenance issues, and clean and restock supplies in between guests. In addition, you have to monitor the property and market to adjust pricing according to the season.
In contrast, long-term rentals usually have a much lower turnover rate as long as the property is in relatively good condition and the price is right. You can manage the rental yourself or hire a professional property manager to handle it for you.
In 2022, a lot of Airbnb hosts reported that they were struggling to fill their properties, a phenomenon some started calling the "Airbnbust." The number of available short-term rental listings in the U.S. surged to 1.38 million in September 2022, representing a 23.2% year-over-year increase. Because of this, coupled with economic factors such as vacationers making cutbacks, some Airbnb hosts in certain markets could be feeling the pinch.
With long-term rentals, rent is steadily continuing to increase. The monthly median rate for unfurnished apartments in the U.S. increased by about $200 between the fourth quarter of 2020 and the fourth quarter of 2021 to hit $1,800.
Better Chance of Reliable Renters
With short-term properties, renters come and go. Some may stay for a few days, while others stay a few weeks. In addition, while you may state the rules for the usage of your unit, the rules can be harder to enforce. However, long-term tenants may be more reliable because you can implement tenant screening policies to help you find qualified renters. Additionally, long-term renters may be more committed and therefore more likely to look after the home better as well.
Less Restrictive Legislation
Some cities have adopted laws to regulate the short-term rental industry. For instance, Denver Airbnb laws require landlords with short-term rentals to have a business and a lodging facility license. In addition, they also need to collect and pay the Lodger's Tax which is applied to the listing price.
How to Transition From Short-Term to Long-Term Rentals
Converting a short-term vacation rental to a long-term can seem like a daunting step, but it's not too difficult to make the transition, especially if you plan ahead and lay the groundwork ahead of time. To help you get started, here's a look at some of the steps that you can take to transition your property.
The needs for short-term and long-term rentals vary. For instance, if you have a short-term vacation home, your tenants may not pay a lot of attention to the appliances, but you'll need to focus on quality appliances to accommodate long-term renters.
In addition, long-term tenants will look more carefully at the house's features and the neighborhood. Keep in mind that long-term tenants might be looking for a place they can stay for years as their home, so it's worth putting a little bit of time into helping get the property into good shape to rent. A fresh coat of paint, a thorough clean, and new fixtures throughout can help it to appeal to potential renters. As you upgrade the property, ensure you re-key the home as well.
One common mistake real estate investors make is failing to conduct proper market research. Before transitioning your home to a long-term rental, make sure you know how much rent you will be able to charge each month. You can get this information by looking at other, similar properties on websites like Zillow and Trulia, and seeing how much other similar properties are going for.
See: 12 Common Mistakes Made by New Real Estate Investors.
In most U.S. cities, long-term rental laws differ from laws for short-term properties. Before you make the transition, make sure you brush up on federal, state, and local laws surrounding rental properties. For instance, you need to understand the state and local laws about tenant screening, security deposits, rent collection, lease violations, and landlord access to the property.
To make the most of the transition, you need to inform people that a long-term rental is available. Short-term rental properties like Airbnbs have a portal that provides a centralized way to market homes. However, for long-term options, you'll need to get the word out yourself. Your marketing strategy should include taking high-quality images and creating descriptive listings. Online listings will get you more interest and allow you to reach people who may be relocating as well.
If you are looking to get tenants in your property fast, read our article on Tips to Finding New Tenants Quickly.
Draft the Rental Agreement
Platforms like Airbnb make it easy for property owners by drafting detailed terms and conditions for all properties. However, as an individual investor or landlord, you are responsible for developing a rental agreement for your properties. Some of the basic details to include in the lease agreement are the names of the tenant and landlord, the length of the lease, the date when rent is due, and any late fees.
This agreement should cover important details such as:
The process to terminate the lease early

Occupancy limits

Tenant and landlord responsibilities

The move-out process

The process for security deposits
If you are unsure what to include in this legal document, consult a lawyer who understands real estate laws. They can translate some of the legal jargon and help you draft a legally binding document that will help to manage expectations and keep everyone on the same page throughout the duration of the tenancy.
Learn How to Screen Tenants
For short-term vacation rentals, you depend on the user ratings to determine whether someone is a reliable guest. However, with long-term tenants, you can screen tenants yourself. This means you can take the time to ensure they'll be a good fit for your property. But how can you do this? Asking for landlord references, and running credit and background checks are important steps. Make sure you implement consistent screening policies to ensure that you screen all applicants fairly and equally.
Consider Hiring a Property Management Company
Transitioning to a long-term property may become overwhelming, especially if you don't have much experience. As an investor or homeowner, you have to take care of legal details, lease agreements, and advertising the property, which takes time, especially if you have other properties or live in a different state. However, hiring a professional property management company can help to solve all these issues.
A management company should be reputable and knowledgeable on everything related to rental management and able to handle all property management, maintenance, advertising vacancies, and tenant sourcing and screening on your behalf. They'll be able to take on the property management work so that you can focus on growing your portfolio.
As you switch to long-term rentals, make sure you update your insurance. Compare different insurance policies to find one that aligns with your coverage needs and budget. In addition, you should encourage your tenants to get renter's insurance to protect their belongings as well.
Short-term rentals can be ideal in some situations, but they can also be challenging to operate successfully. If you're looking to take your short-term rentals into something easier to manage or looking for consistent, predictable income, it could be a good time to consider turning them into long-term rentals. With the right preparation and taking steps ahead of time, you can help the process to go as smoothly as possible, and will soon be on your way to generating income with your long-term rentals.
Looking to rent out your property? Start by outsourcing property management. But first, see how much you could be getting for your property. It's fast and easy with the Renters Warehouse FREE rental price analysis. Get started today.
---
Back to Posts