How to Invest If You're in an Expensive Market
Renters Warehouse Blog
Back to Posts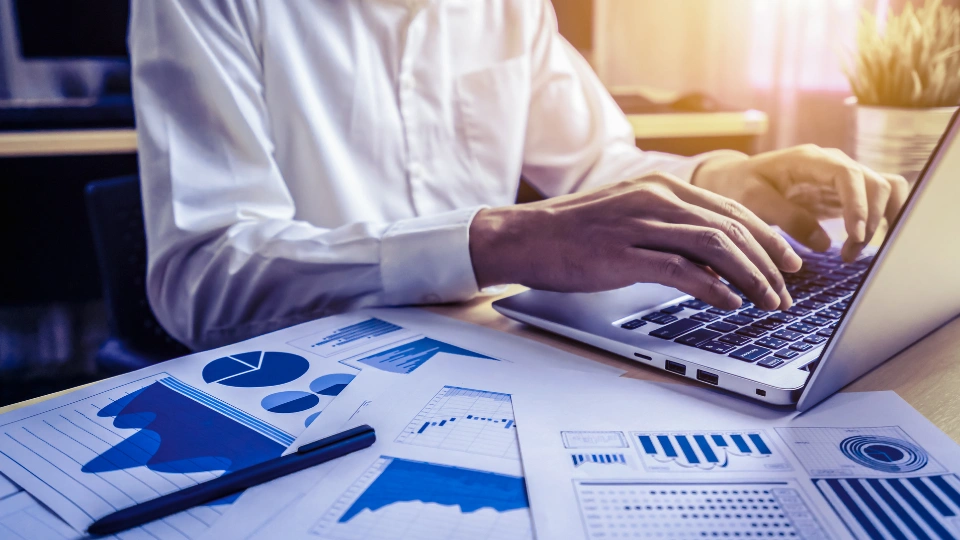 Investing in real estate can be an exciting investment opportunity. But it can be difficult to know where to start. Many investors begin by investing in their own hometown or local housing market, but what should you do if the market that you live in is expensive? With housing in many markets sky high, there's a good chance that your area could be difficult to invest in as well. It can be challenging to start, especially if you're in an expensive area such as San Francisco, Hawaii, Seattle, Manhattan, or Chicago. The high prices can deter inexperienced investors or conversely, lead them to take on more than they can handle, ultimately resulting in financial troubles.
While high-net-worth individuals can choose to invest in expensive markets for long-term appreciation, purchasing assets like investment homes or condos in expensive metros isn't usually an option if you are just beginning your investment career. And the truth is, sometimes housing in hot housing markets isn't the best investment opportunity anyway. It all depends on the property in question, the market conditions, and to some extent, the type of financing you're able to secure.
If you'd like to start investing, but aren't sure where to start, here's a look at some things you may want to consider that can help you to get started with rental property, even if you're in an expensive market.
Looking to expand your rental investments? Here are 8 Tips for Growing Your Investment Portfolio.
Why Is Housing Expensive?
Long-term, housing prices continue to climb. Over the years, the median sales price of houses sold in the U.S. has increased from $30,600 in 1940 to $467,700 in 2022, according to the Federal Reserve Bank of St. Louis. This increase is due to a number of factors, including inflation and growing demand.
Available housing stock has not been able to keep up with demand in many markets. Prices tend to increase when the demand for homes exceeds the available supply. In some cases, bidding wars can drive prices higher still.
In addition to the overall supply and demand dynamics, there can be regional variations in housing prices as well. For example, housing prices are higher in areas with strong job markets, desirable amenities, and limited land availability. On the other hand, housing prices tend to be lower in areas with weaker job markets, fewer amenities, and more available land.
See: Tips and Strategies for New Real Estate Investors.
What Does an Expensive Housing Market Mean for Investors?
The increase in housing prices makes it harder to get started with investing, but there can be some advantages to investing in expensive markets.
The demand for homes is high in these areas because people need housing. The greatest benefit is that rent in these cities is often substantially more expensive, which means your gross revenue will most likely increase as well. Finding tenants who can afford a rental home can also be easier because larger cities have more people and better employment prospects. Of course, higher gross rental yields are often offset by higher expenses as well, so be sure to keep this in mind when running the numbers to see whether a property is a viable investment.
Strong long-term housing appreciation is another benefit of a booming housing market. Housing in densely populated areas tends to appreciate well long-term. For instance, home prices in New York City have virtually doubled over the previous ten years. Data from NeighborhoodScout show that since 2000 in New York, properties have appreciated 204%. Rent has also increased tremendously as well, and currently comes in at $4,016 per month. Still, how much a property appreciates will vary, depending on when you buy it, how long you own it for, and the market conditions as well.
Of course, there are some risks to investing in an expensive market as well. One of the main risks is assuming that you'll find a successful investment, simply because properties are expensive. But this approach is flawed. Instead of blindly investing and hoping for the best, it's much better to take a more strategic approach. And this means taking the time to run the numbers, and ensure that the property you invest in is one that will general the returns that you're looking for.
Are you looking to gain financial freedom? Then look no further than buy and hold investing. Learn more about this investment strategy.
If you are looking to invest in an expensive market, then here are some strategies you can use:
When you buy is one of the most important considerations when investing in an expensive market. Housing markets in major cities tend to appreciate far more quickly than other places, however, they may also tend to approach bubble territory more quickly as well. During an economic downturn, there's always a risk that housing prices in some of the most expensive markets could experience a significant dip, so make sure you consider where housing is at in the real estate cycle, before you buy. Or play it safe, and try to secure a property that's below market value.
Be On the Lookout For Deals
Investing in an expensive housing market can be challenging. However, there are ways to enter such markets without breaking the bank, and one of the most effective strategies is looking for deals.
These properties may include foreclosures, pre-foreclosures, and auctions. These properties are often sold at a discount because they may be in poor condition, have title issues, or simply because the seller is motivated to sell quickly. You can find some of these properties on platforms like Zillow, which gives you search parameters that you can use to narrow down your property. Selecting "auction properties" or "foreclosures" will show you properties that meet that criteria.
You may also want to consider working with a real estate agent specializing in these properties. They can help you identify potential deals, negotiate with the seller, and navigate the buying process.
Ultimately, finding deals in an expensive property market requires patience, persistence, and a willingness to do some legwork. But with the right approach, you can find properties that fit your budget and meet your investment criteria.
Look Outside the City Center
Looking outside of the city center is a smart strategy for investors who want to enter an expensive property market. As you move further from the city center, the cost of real estate tends to decrease. This means that you may be able to find properties that meet your criteria.
Another advantage of investing in the outskirts of town is that you may find up-and-coming neighborhoods poised for growth. As the city center becomes more crowded and expensive, people may begin to look for housing in less central areas. This can lead to increased demand for properties on the outskirts of town, driving up prices and in some cases, providing a strong return on investment.
Long-distance rentals can be out of town, out of state, or even out of the country. Learn more about them.
Consider Adding a Mother-in-law Suite
If you own your own home and have the space for it, you could start your rental empire with the addition of an annex or mother-in-law (MIL) suite. This could be an option for investors who want to enter an expensive real estate market. A MIL suite is a separate dwelling unit that is built on the same property as a primary residence. It can be used as a rental property, providing an additional stream of income for the homeowner.
One advantage of building a MIL suite is that it allows you to generate rental income while maintaining your privacy. Unlike house hacking, where you rent out a portion of your primary residence, a MIL suite is a separate dwelling completely detached from the primary residence. This means you can maintain your privacy and personal space.
Another advantage of building a MIL suite is that it could potentially increase the value of your property. A MIL suite can be a valuable asset, particularly in areas where rental housing is in high demand. Just make sure you check to see what the zoning laws are in your area first. You'll also want to get quotes from contractors and compare these to your projected rental income to see whether it'll be worth the investment.
Consider Different Financing Options
Whether you're in a booming housing market or not, how you finance your property can have a significant impact on your returns. Real estate is one investment that allows you to use leverage, that is, other people's money, to generate returns. The great thing about this approach is that it allows you to maximize your returns, since you'll be generating returns (cash flow and ideally, appreciation) on the total value of the asset, not just your portion that you put in. When looking for financing, try to structure your investment in a way that will benefit you the most. Look to secure a low interest rate by trying to make a sizable downpayment, or if it's your first time buying a property, consider house hacking with an FHA Loan.
Think About Getting a Fixer-Upper
Looking for a house that's in need of some repairs or upgrades can be a good way to enter an expensive market, but it also comes with risks and challenges that need to be considered before jumping in. Unexpected problems, budget increases, and a renovation timeline that's longer than anticipated can all eat into potential profits.
To succeed with fixer-uppers, it's essential to have a solid understanding of the local real estate market and the types of properties in high demand. This can help you identify potential properties that will be attractive to buyers and allow you to maximize your profits.
Another key factor is building a strong team of professionals, including contractors, electricians, and plumbers, who can help you navigate the renovation process and ensure that everything is done to code and within budget. These experts can also help you identify potential problems or challenges before they become major, allowing you to stay on track and avoid costly delays or mistakes.
It's also necessary to have cash reserves to handle unexpected expenses or challenges that may arise during the renovation process. This can include unexpected repairs, delays, or cost overruns that can eat into your profits.
Consider Investing Out-of-Town
Finally, one of the great things about rental investments today is that you're no longer limited by your location. You can easily invest in a property that's out of town. Being a long-distance landlord opens the door to many housing markets, meaning you can cast a wider net when searching for suitable properties. This approach allows you to identify a market, and property, that may be a better opportunity than anything that's available in your own local area. Once you have a property in your sights, be sure to head over to the Renters Warehouse Market Research Center to see how the market checks out.
Real estate can be a good investment opportunity, but it's important to approach it with a clear strategy in place. By looking out for deals, considering all available options, and paying attention to market conditions, you can increase your chances of success, even if you're in an expensive market. Remember to seek advice from experienced investors and professionals, build a strong team, and be prepared to adapt to unexpected challenges. With determination and a solid plan, you can achieve your financial goals and thrive in the world of real estate investing.
Looking to dive into the world of real estate investments? See how you can get started today. And if you're looking for new markets to invest in, be sure to check out your FREE guide: How to Find and Buy the Perfect Investment Property.
---
Back to Posts