Why You Should Hire a Property Manager
Renters Warehouse Blog
Back to Posts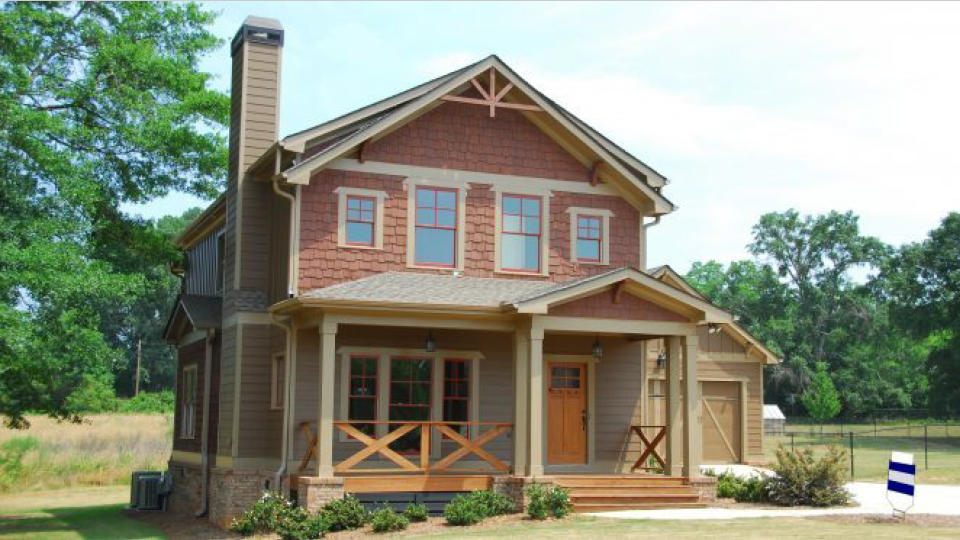 Hiring a Property Manager vs Doing it Yourself - Which is Better?
Are you thinking of beginning your own Rent Estate(tm) journey?
Don't feel that you have to brave it alone!
While some landlords start out managing their rentals on their own, there's a reason that many of them eventually end up turning to professional property management!
Aside from the fact that outsourcing to a property management company will open up the potential for you to invest in more than just a couple of rentals -it can also be a smart decision from a financial perspective as well. A good property manager will do more than just sit back and collect the rent; they'll also be able to oversee daily management responsibilities, and apply their experience to tricky situations, handling them in a way that's tactful, and in compliance with the law.
In short? A good property manager could be your closest ally in your Rent Estate(tm) venture -and in many ways, it just might be one of the smartest investment decisions that you could make.
Let's look at a few things that a good property manager can do for you, and see why you'll want to have a qualified professional on your side.
Rent Collection and Eviction
One of the main reasons that many landlords start thinking about hiring a property manager, is to get some help with rent collection -one of the most notoriously frustrating aspects of overseeing rental property.
Sure, we all hope for tenants who will pay the rent on time, each and every time, the reality is that this doesn't always happen. While much of the time unqualified applicants can be weeded out during the tenant screening process, even the most thoroughly vetted prospects can run into unforeseen circumstances during their tenancy, which could impact their ability to pay the rent on time.
For most landlords, chasing down the rent can be a difficult and time-consuming process; with evictions an equally tedious affair. Tenants don't always cooperate when they receive an eviction notice, and handling difficult situations in a way that's in compliance with state and local laws can be difficult.
Casey Fleming, author of The Loan Guide, outlines the difficulty that she had evicting tenants who had been late on the rent and caused damage to the property.
"We spent several thousand cleaning it up," says Fleming, "...and when we went to shop the unit to new tenants, the couple had broken in, moved back in, and claimed that we would have to evict them again," Fleming says. "Fortunately, the police cooperated and removed them, but we had to spend several hundred more to clean it up again. That was a new one for me."
Having a property manager will allow you to outsource all of the headaches that are involved with both rent collection, and eviction, saving you from a world of hassle.
Knowledge and Experience
Have you heard the one about the mattress fire? What about the tenant who covered her entire apartment in tin foil -resulting in a serious mold infestation? There's a reason that most landlords have their own tenant horror stories -when you're entrusting a valuable asset, like a rental property, to someone, things can quickly to go wrong, especially if you're not fully prepared for what you're getting yourself into!
Doug Brien of Bigger Pockets, learned the hard way that plans to manage properties without proper experience can quickly go up in smoke. When he was a college student, his landlord offered him the "job" of property manager for his apartment complex, Brien jumped at the opportunity. Although he was inexperienced, things went well -at first, until they didn't. One day a tenant decided to throw out a mattress, leaving it alongside the building. Brien, failing to realize the potential fire hazard that this presented, didn't think too much about it. Then one night a homeless man decided to set up camp on the mattress; accidently setting it on fire in the process. The building soon went up in flames, and Brien had to run down the halls, telling occupants to get out. Fortunately, no one was injured -but the outcome could have been a lot worse.
"Whether you're self-managing or hiring a discount property manager, you always run the risk that policies and procedures are not properly followed," says Brien, speaking about his experience. "Self-managers, even those who take the time to learn as much as they can about property management, often don't know what they don't know. Some people try to fiddle with the electrical work. Others dispose of asbestos incorrectly. In my case, I didn't know the liability associated with debris piling up outside the building that eventually led to a fire."
Navigating the Legal System
In addition to having a clear knowledge of the ins and outs of rental management, a property management company will also be able to help you to stay on the right side of the law. Many landlords are unaware of important Fair Housing Laws, and local, state, and federal property management regulations. A qualified property management company will be up-to-date on relevant regulations and requirements, and will have the infrastructure in place to manage your properties professionally, along with all of the necessary paperwork. They will be able to conduct interviews with prospective tenants, carry out credit and background checks, and handle various situations that may arise -all in a way that's in compliance with the law.
Day-to-Day Responsibilities
Most landlords don't relish the thought of 3 am wake-up calls, or devoting their free time to cleaning out gutters and mowing lawns. If you don't enjoy spending your weekends handling maintenance issues or responding to incidents at the rental, you may want to consider outsourcing the work to a property management company. Many landlords find that while they may have been able to oversee their first rental or two on their own, once they start adding to their portfolio, managing properties on their own becomes a lot less feasible. Enlisting the services of a property manager will free you from the headache of having to do everything yourself; allowing you to focus on improving and expanding your Rent Estate(tm) empire. As a bonus, a good property management company will also be able to advise you on taxes and deductions and the related paperwork, making life that much easier.
Vacancies
Finally, there's the issue of managing occupancy rates. When a tenant moves out, an experienced rental management company will be able to source a new occupant quickly, helping to keep your vacancy rates down, and increasing your property's profitability.
The decision to hire a property management company isn't always easy, but it's something that shouldn't be taken lightly. Whether you choose to hire a professional or opt to brave it alone, your secret to success is ensuring that you're familiar with your responsibilities as a landlord. Making an informed decision will help you to stay in compliance with the law, and it could also help to save you from the hassle and financial devastation that comes from allowing tenant damage to get out of control or from late rent that's been allowed to slide.
Remember, the success of your real estate investments depends greatly on how well your properties are managed. Doing it the right way can pay off significantly!
Are you an experienced Rent Estate(tm) investor or just getting started? Find help with rental management from the Professional Landlords at Renters Warehouse. Reach out today!
---
Back to Posts