Guidebook: So, You Think You Want to Buy an Investment Property?
Renters Warehouse Blog
Back to Posts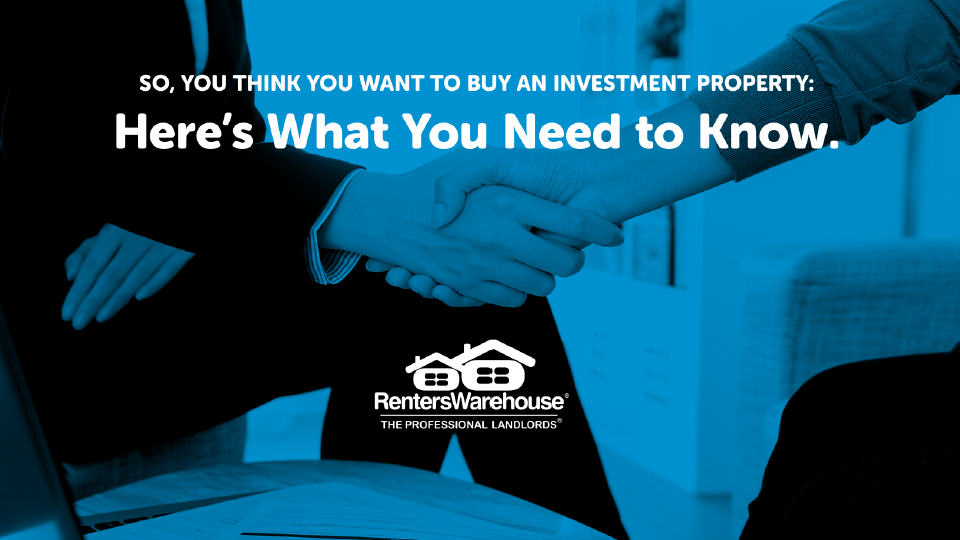 Maybe you're thinking of investing in real estate. Maybe your plan is to grow your wealth by creating passive income streams. Maybe the idea of owning rental properties is just something that's always appealed to you.
No matter what is that's drawn you to real estate, one thing is certain: you need to know where to start; how to increase your chances of success when making that pivotal first investment.
Successful real estate investing doesn't generally happen by accident. Instead, it's the result of hard work, determination, and a solid knowledge of the business. The opportunity to learn from others who have been there and done that can save you from having to make those same mistakes yourself; and show you how you can dramatically increase your chance of finding success -the very first time.
Get ready to roll up your sleeves! In this guide, we'll dive into the world of real estate investing and show you what you need to know before you begin.
In this guide, we'll explore the nine keys to successful Rent Estate™ Investing, including:
Finding the Right Location
Creating a Plan for Management
And more!
There's a reason that real estate is the investment of choice for many. With Rent Estate™ you have options -and the chance to grow your wealth through appreciation, equity growth, cash flow, and tax breaks. This guide will help you to understand the principles that successful investors have been using for years and show you how you can apply them to your own investment opportunities.
If your dream is to grow your wealth through income properties, then this guide's for you.
Don't put off investing any longer. Download your FREE copy today and discover how you can get started.
---
Back to Posts