First-Time Income Property Investors, How to Begin
Renters Warehouse Blog
Back to Posts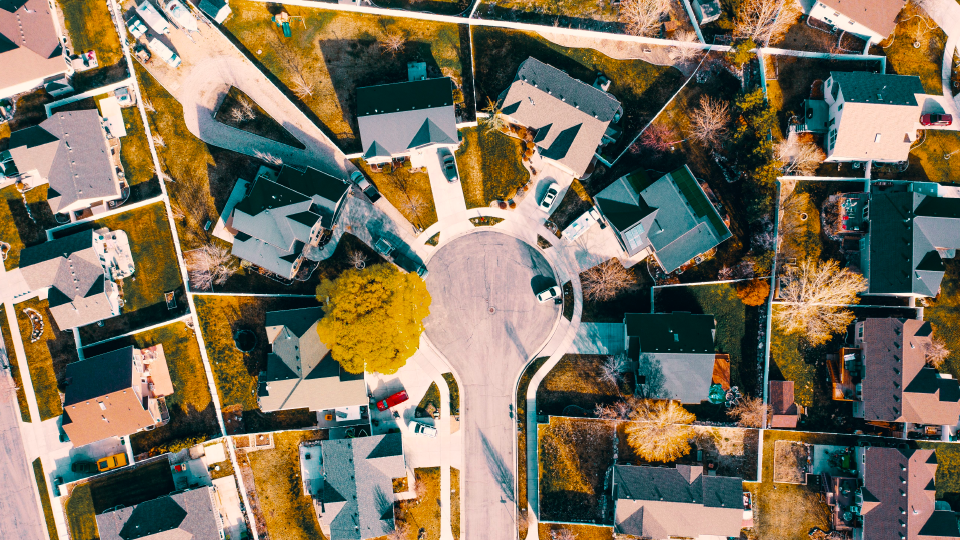 Real estate has helped to create some of the world's wealthiest people.
And rental property, in particular, is an exciting way to diversify your portfolio –serving as both a hedge against inflation and a way to generate immediate income.
We all know the importance of investing for the future –but when it comes to taking that first step; it can be difficult to know where to start. There are so many different options (and opinions!) when it comes to getting started –how can you know what the best course of action is?
If you'd like you take your first step towards investing, but aren't sure how to get the ball rolling –the good news is that there's more than one way to find success! With the right approach and careful planning you can help to drastically mitigate any risks. Your best course of action is to find an investment option that you're interested in, and then work to brush up on your knowledge of it while creating a plan for long-term success.
With this in mind, here's a look at some things you'll want to do before you make your first rental investment.
Do Your Research
First things first, it's important to start out by doing your research. Familiarize yourself with different investment options and strategies. Find out what financing you'd be eligible for, and start formulating your plan. Get yourself a few good books on real estate investing (see some recommendations here) then head over to the Bigger Pockets Forums to meet fellow investors and start asking questions. Make sure you're fully informed, and aware of the benefits and challenges, before you start.
Set Long-Term Goals
It's also crucial to set long-term investment goals from the start. This will help you to ensure that you're spending your time and money on investments that'll help you to reach your goals.
Before you start investing, you should first determine which type of property is right for you. The answer to this question depends largely on your long-term goals, and investment criteria; for instance, whether you're investing for cash flow or capital appreciation –or both, and what type of returns you'd like to generate. Many investors are happy with 10% or 12%, but some pursue a more aggressive strategy and look for properties that'll generate returns of at least 15% or 16%.
You'll also need a plan for investing –how many properties do you plan to purchase, and when? Asking these questions can help to keep you on track and moving toward your investment goals.
Get Yourself Financially Ready
Make sure you're financially ready. This includes paying down debt, building up your savings, and working on your credit score –you'll need a score of at least 580 if you want to qualify for an FHA loan with a 3.5% down payment. For other loans, you'll want to plan on putting 5-20% down, so make sure you have enough reserves saved up.
Determine Which Investment Is Right for You
Which property is right for you?
Here's a look at your options:
Single-Family Residences (One-Unit Homes) –

This type of investment is pretty straightforward, and one of the most well-known ways to invest in real estate. Still, it's important to ensure that you run the numbers to gain a clear picture about the type of returns that you'll be able to expect.
Single-Family Residences (Multi-Unit Properties, Duplexes, Triplexes)

– Another type of SFR is duplexes or triplexes. This can be another good investment option, especially if you're just getting started. Multi-unit properties allows an investor to "

house hack

;" living in one unit, while renting out the others. Another great thing about a duplex is that it could open the door to an FHA loan –with lower down payment requirements –currently 3.5%. As long as you reside in one of the units, you'll be able to rent out the others and generate income, a great way to get started.
Multifamily Dwellings –

Perhaps you are thinking of

investing in a multifamily dwelling

, after all, more units mean more money, right? While this can be true, it can also mean more expenses as well. Multifamily buildings often require more maintenance than their single-family counterparts, and it can be harder to get financing for this type of investment as well.
Find a Good Market
Sure, in many hot housing markets, prices are soaring, and experts are warning that these areas may be showing signs of being overvalued, but that doesn't mean that you've missed out on your chance to invest. There are still plenty of markets that are ideal for purchasing rental property –even for first-time investors. Take a look at secondary markets, areas outside of booming metropolises. You'll find that these areas are more affordable, you'll often find properties that are producing higher returns as well. See best markets for real estate investing here.
Calculate Your Returns
Always take the time to accurately calculate your projected income and expenses. Make sure you run the crucial numbers to determine what type of returns you'll get, and to see if a property's worth investing in. Cash flow, cash-on-cash returns, and cap rate are all things you'll want to determine before you invest.
Beware of Fixer-Uppers
While a fixer-upper can be a great way to buy a property below market value, it's important to keep in mind that they're not without their risks. Repairs often run higher than expected and take longer than planned. If you're planning on doing a fixer-upper and it's your first time investing, you may want to look for a property that's only in need of minor repairs. If you do go for a bigger project, make sure you've saved enough for repairs and always ensure that you have an inspection done.
Weigh the Risks and Rewards
It's important to go into investing fully informed, by being aware of the rewards –as well as potential challenges you can help to ensure that you're making a sound decision, and take steps to mitigate many problems that could arise along the way. Here's a look at some rewards and potential pitfalls that come along with owning rental property.
Rewards:
A hedge against inflation:

In the long-term, real estate property holds its value, and often increases over time.

Annual appreciation

between 1996 and 2019 is 3.44%.
Tax breaks:

Real estate offers you tax breaks and benefits that can help you at the end of the tax year.
Cash flow:

Income can be steady and predictable, offering you a viable option for retirement.
A tangible asset

: Real estate is tangible, and people will always need a place to live. This tangibility and long-term security makes it an attractive asset to many.
Potential Pitfalls:
Real estate investing can be time-consuming:

Especially if you're doing everything yourself.
You aren't guaranteed full occupancy:

Be sure to calculate vacancy rates into your financial projections. At least one month per year.
Unexpected repairs or maintenance can put you in a bind:

Expect to spend at least 2% of your rental property's value in repairs and maintenance annually.

Preventative maintenance

can help you to stave off many costly repairs later on.
Increased liability:

Make sure you calculate the cost of insurance.
Upfront costs are often higher:

Especially if you buy a fixer-upper.
Put Together a Team
To help eliminate some of the risks of investing in real estate, you can put together a qualified team to help. This will help you to reduce some of your risks, and will free you up as well. Additionally, it can also help you to scale your portfolio far bigger that you'd be able to if you were doing everything on your own.
Here are a few professionals you'll want to think about adding to your team.
Property Manager –

A good property management company can help make the investment process go as smoothly as possible. A property manager will be your boots on the ground when it comes to everything from tenant screening to lease enforcement, maintenance, and even evictions if necessary. A property manager will also make it much easier to invest in properties that may be in another state. As you

add more properties to your portfolio

, the need for a property manager will become even more apparent, so it's always a good idea to factor the cost of property management into your expenses when assessing a potential property.
Accountant –

Before investing in a property, it's a good idea to discuss your plans with an accountant, to see how it will impact you from a tax perspective. This is an especially good idea if you're planning to invest out of state. Additionally, working with an accountant can help to alert you to potential tax write-offs that you may be eligible for, using them to reduce your tax bill.
Real Estate Agent –

While a real estate agent will charge for their services, they are often worth their cost and can save you a lot of time in the long run. Not all real estate agents specialize in the same areas, so look for an investor-friendly agent. A good agent will be able to offer advice, and will alert you when properties that meet your criteria become available.
When it comes to investing in real estate, there are a lot of different options out there, but don't let that discourage you or keep you from investing. The truth is there's something for everyone and plenty to choose from. Just take the time to do your research upfront to find an investment strategy that'll benefit you the most. Then get to work assembling your team, and getting yourself financially ready.
Then start generating income and growing your wealth for the future.
Are you ready to take that first step on towards investing? Visit the Renters Warehouse Marketplace to find properties that are available, ready to go –many of them complete with renters. Then once you've found a potential property, head on over to the Renters Warehouse Research Center to discover valuable data on the housing market. Be informed before you invest!
Photo by Michael Tuszynski from Pexels
---
Back to Posts