A Guide to Managing Properties During COVID-19
Renters Warehouse Blog
Back to Posts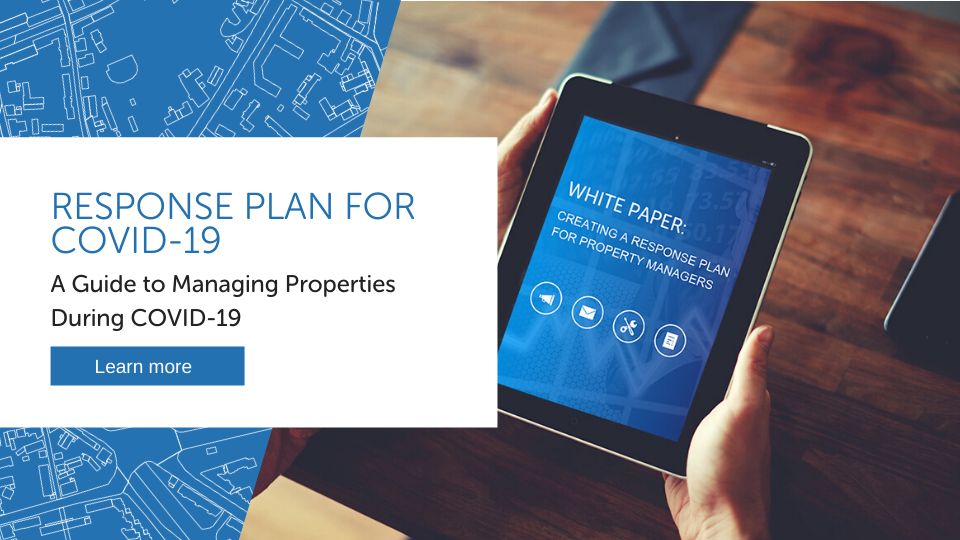 The COVID-19 pandemic is escalating rapidly, impacting our lives; and our livelihoods as well. It's brought chaos, uncertainty, and for some, unspeakable tragedy, and has left many of us confused, concerned, and wondering how to respond.
The pandemic, and the responses that it has generated, has brought a new level of uncertainty to businesses as well. It has called into question many of our practices that have long been standard protocol.
For those of us in the property management industry, it's brought a unique set of challenges and is drawing into question almost everything we do, from working as a team to handling tenant maintenance requests, and left us wondering how we should proceed with more challenging aspects of the job, like evictions.
In this business, we provide an essential service –managing housing. But there are many aspects of our service that put us into contact with others. We're committed to ensuring that our owners and residents have safe housing and that we respond to requests for maintenance and repairs, but how can we balance our duties with the need to practice social distancing? How can we ensure that our clients and residents are provided with the services that they need, while also ensuring their health and safety, along with our team's safety as well?
None of us could have prepared for this, nor can we predict the future. But we all have a responsibility to do the best that we can. For property management companies, this means gauging the current circumstances, and listen to guidance from experts and paying attention to forthcoming legislation. It also means creating an ongoing response that will help us to navigate these challenges. No response plan will be perfect, but implementing a viable response plan is by far better than waiting, or risker still, operating with no guidance at all.
At Renters Warehouse, as with all reputable property management companies, the health and safety of our clients, residents, and team members always comes first. We've created this guide that highlights the steps that we're taking. Our goal is that by showcasing what we are doing, we can encourage other property management companies in the creation of their own response plans.
In this guide, we'll highlight what we're doing in response to:
Showings: Workplace safety, and advice for agents out in the field. This section also covers essential correspondence with owners and residents regarding COVID-19, along with email templates that you can use.


Maintenance: For tenants, this section highlights what is considered an essential service or repair, and what should be postponed.


Evictions: As property managers, we have no authority to authorize tenants to forgo rent payments. However, we can help to facilitate a conversation between residents and owners. Many tenants and landlords alike are feeling the economic impact of this crisis as well. Our goal should be to mediate a solution that works for both parties whenever possible.


Rent Collection: This section highlights what we are doing in response to ongoing challenges with rent payments. If a payment plan is needed, we work with landlords and tenants on a case-by-case basis to coordinate a solution.


Protection and Assistance for Homeowners:

Finally, this section contains information and resources that are available to help owners who are experiencing disrupted income as a result of COVID-19.
As property managers, our priorities are threefold. We need to prioritize our team members and our valued client homeowners as well as the residents that occupy the homes. Our response plan is designed to offer up some best practices as well as guidance on ways that we can protect ourselves, and others.
Having a response plan in place will keep everyone on the same page while giving us the tools that we need to carefully navigate the challenges that arise during these uncertain times.
It's important to note that things are changing by the day and our response to this pandemic will need to be ongoing as well. We will continually monitor changing government guidelines as well as guidance from the Centers for Disease Control and Prevention (CDC). We are also committed to keeping current on any new legislative measures and resources that could provide support to our homeowner clients and residents.
At Renters Warehouse, we have stepped into the role of helping our owner clients and residents to find solutions during these tremendously challenging times. It is our goal to help provide guidance and shine some light on solutions and resources that are available, helping our team, clients, and residents to find a way through these rapidly changing times.
---
Back to Posts