5 Questions to Ask When Hiring Property Management for Your St. Cloud Rental Home
Renters Warehouse Blog
Back to Posts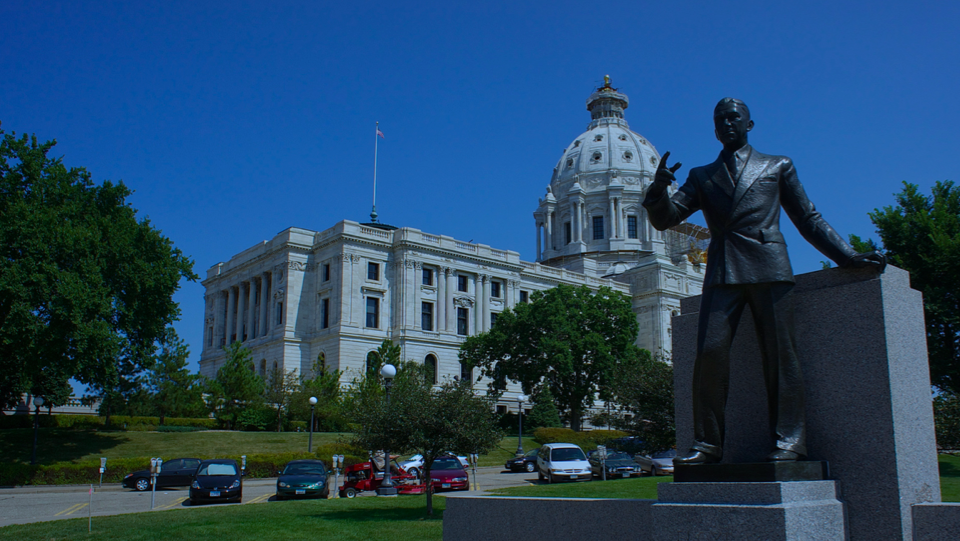 Hiring a property manager for your St. Cloud, Minnesota rental home is no simple task. You need more than just someone who will answer the phone and schedule home maintenance services. You need a local who understands what homeownership in Minnesota is really like, and who can provide exceptional service to both you and your tenants year after year. A great St. Cloud property management service is ready for anything the weather and the housing market has in store.
That's why it's important to interview your future property managers and ensure that they are the right fit for the job. These five questions can help any St. Cloud landlord decide if their rental homes are in good hands:
1) What Services Can I Expect from Your Property Management Team?
Not every property management company offers the same collection of services. What you're looking for is a full complement of services that covers everything from reliable maintenance schedules to 24/7 tenant care. Great property management teams can offer you a comprehensive management plan that ensures your ability to kick back and watch your residential business flourish without worry.
Comprehensive Property Management Includes:
Rental Home Maintenance

Tenant Communication and Assistance

Home Repairs

Tenant Turnover Property Care

Marketing and Tenant Screening
2) How Will You Take Good Care of My Tenants?
Every responsible landlord wants to ensure that their tenants are well taken care of. Before hiring a property manager, you were the one by the phone, ready to respond to repair requests or emergencies. Now, you should be certain your property managers are ready to pick up where you left off. Possibly with even greater tenant care quality due to greater resources and personnel on the job.
Property Management Tenant Care Duties:
Maintain Homes Responsibly

Answer the Phone at All Hours

Make Rent Payments Easy

Provide Timely Repairs

Respond to Emergencies Immediately

Answer Questions
3) Are You Prepared for the Maintenance Requirements of a St. Cloud Home?
Here in Minnesota, the weather is not to be trifled with. A good St. Cloud property manager needs to understand how to prepare homes for the harsh winter and how to help tenants during the stormy season. This means you need an experienced local who knows how to take care of a St. Cloud home and makes all the right decisions regarding both maintenance and repairs.
Minnesota Home Maintenance Should Include
Properly Maintaining the Roof, Siding, Windows and Weather Stripping

Servicing HVAC Before The Winter Chill

Insulating Pipes

Preventing Gutter Ice Dams

Responding Immediately to Tenant Repair Requests

Snow Management

Providing Tenants with Helpful

Winter Safety Tips
4) Can You Help Me Optimize My Rental Homes?
Property managers are a type of real estate professional, and they know how to bring a rental home up to its full potential. Many landlords don't realize that they are under-evaluating their rental prices, or that a few minor renovations can make a big difference in tenant appeal and potential profits. Starting with a rental price analysis, a great property manager can help you optimize your properties for greater profits and tenant satisfaction.
Rental Home Optimization Can Include:
Rental Price Analysis

Maintenance Inspection

Staging and Renovation Advice

Rental Home Marketing

Improved

Applicant Screening
5) What Additional Services Do You Offer?
Finally, always be sure to ask about additional services your property management team might offer. Property management is a big umbrella, and sometimes, a management company offers more than just the standard home maintenance services. Little extras can make a big difference for homeowners who are looking to optimize their property management budget for the best quality service. Ask if your property management comes with perks that will make their service more valuable to you than other teams.
Bonus Property Management Services Might Include:
Professional Inspections

Tenant Liability Insurance

Eviction Protection Insurance

Real Estate Portfolio Services

(Buying and Selling)

Local Offers & Contacts
Finding the right property management team for your St. Cloud rental homes can be as easy as getting the right answers. If you like what you hear and appreciate the comprehensive selection of services offered by your property management company, then you've found the right team. For more great insights into property management or to consult on managing your St. Cloud rental homes, contact us today!
---
Back to Posts