5 Questions Every New Investors Are Afraid to Ask
Renters Warehouse Blog
Back to Posts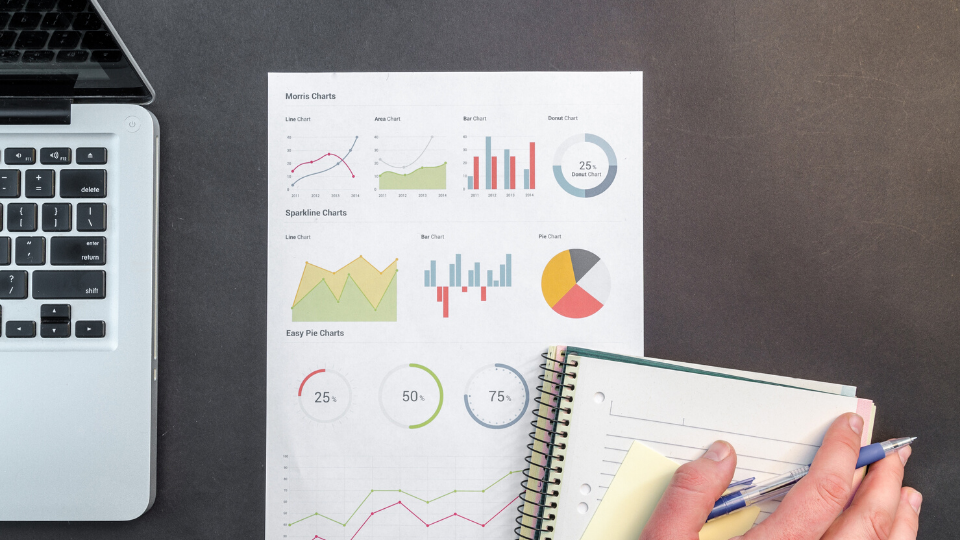 What's stopping many people from investing? Fear!
It may sound overly simplistic, but the truth is that fear is an extremely powerful force, and something that drives most of us.
If this sounds familiar, you're not alone. Most first-time real estate investors have a tremendous amount of uncertainty when it comes to making that first purchase. But while a healthy dose of fear of the unknown can be a good thing, it's important not to let that fear hold you back from taking the first step towards investing.
Fortunately, knowledge is power. And being able to make informed decisions is key to removing a great deal of anxiety from the equation, helping to build your confidence to the point where you're ready to take that pivotal first step.
Sound good?
With this in mind, let's take a look at a few questions that most new investors are afraid to ask. Find out what you should know before you begin your real estate investing career, and replace that uncertainty with knowledge!

1. How Will I Finance My First Investment?
It's a good question, but for those who may be on the fence about investing, it's something that won't come up -or at least, won't be given very much thought. Instead, most people just assume that they couldn't afford a rental property. After all, doesn't an investment property require a 20% down payment, and after all -who has that kind of money just lying around?
The truth, though, is that there are so many options available today when it comes to purchasing investment property. While you could secure funding the traditional route through the bank, you could also opt for a private or hard money lender -who may be less strict in terms of loan requirements, or look for a property with subject-to financing.
If you don't currently own your own home, you have even more options at your disposal. You could consider buying a property as a primary residence, which means you could be eligible for an FHA loan and a low down payment of 3.5%. Once you've lived in the home for a minimum period of time, usually one year, you can then rent it out. You could even buy a duplex or a triplex as your primary residence. This would allow you to move in, and start renting out the other units right away! Be sure to check out this helpful guide on financing your first investment property for more advice on getting started.
2. Should I Get a Real Estate License?
When it comes to investing in property, there's a lot of information out there urging new investors to acquire their real estate license. But it's important to note that a real estate license isn't always necessary, or even the preferred route for many investors. Sure, there are benefits to having a real estate license -namely, you get unlimited access to properties that are on the MLS (multiple listings service), and you can potentially make a higher profit, since you won't be giving away a percentage of your earnings to real estate agents. If you're planning to buy more than, say, two properties per year, then getting your real estate license may be a great idea. The amount of commission that you'll save per year can really add up.
But it's also worth noting, that in many cases, a real estate license may be unnecessary. And for casual investors, it may not be worth the time and effort.
For more information on this topic, check out arguments on both sides of the fence:
6 Reasons You Should NOT Get Your Real Estate License
Why you Should Become a Real Estate Agent if You Want to Invest in Rental Properties
3. How Should I Structure My Investment Company?
Another question that's not often asked -but should be -is the question of structuring your real estate investment company. Of course, when you're first starting out, this may not seem like much of an issue, but if you're serious about rental property investments, then you'll want to consider forming a company that will benefit you the most from a tax perspective.
The most common way to structure a real estate business is through an LLC (limited liability company), but some investors opt for an S Corp or Sole Proprietorship. LLCs are the preferred option for most, though, since this type of company is a separate legal entity. This means that your LLC can obtain a tax ID number, and conduct business -under its own name. In most cases, you wouldn't be held personally liable for any debts or liabilities of the LLC.
4. How Can I Find a Great Deal?
Ok, this is one that most investors will ask. And there are the usual answers, head online to websites like Zillow and Trulia, or get in touch with a local Realtor and have them set you up with an MLS search.
Still, finding potential properties -and securing a great deal, are two completely different things. And just because a property's priced attractively, doesn't automatically mean that it's a great deal.
Before you buy, it's important to run the numbers to determine whether the property's likely to produce a decent rate of return.
First, you'll want to find the property's projected cash flow. Start by tallying up the projected expenses -the mortgage payment, insurance, maintenance and repairs, utilities, and vacancies (plan for at least one month per year). Then, subtract this figure from your projected income. You can get an idea about expected income by checking to see what other, similar properties in the neighborhood are renting for. Once you've found your cash flow, take things a step further and calculate your cash-on-cash returns and capitalization rate.
If you've run the numbers and everything checks out, you'll then want to assess the property's viability as a rental.
Remember: just because a property looks good, and is in a good area, doesn't mean that it will make a good rental.
Here are a few important questions to ask when assessing rentability:
How big is the pool of prospective tenants for the property?
What are the vacancy periods for this type of property?
Is this property likely to attract quality tenants?

Check out The One Critical Question Investors Forget to Ask When Shopping for Rentals for more advice on assessing a property's rentability.
When assessing a property, rentability should be the deciding factor. If you're uncertain, your best bet would be to get in touch with a local property manager, to ask them about the viability of rentals in that neighborhood.

5. How Will I Find Time to Do It All?
While most real estate investors may be able to find time to manage one rental, once you have a few properties under your belt this becomes far more challenging. It's also difficult to oversee properties that are out-of-state -so if you're planning to invest in markets outside of your own local area, you'll need to make a plan for managing them.
If you're short on time or aren't able to oversee the property directly, don't let this stop you from investing! Enlisting the help of a qualified property manager is one of the best options for time-crunched landlords today, and can help to make investing in long-distance rentals a reality. For what's usually a set monthly fee, a landlord can outsource all of the work involved with managing a rental -including tenant sourcing and screening, preparing rental agreements and paperwork, maintenance and repairs, fielding tenant phone calls, and when necessary, even handling evictions. It's a great option for investors who can't be on-site to oversee their rental; or for those who'd rather use that time to focus on growing their investment portfolio instead.
While many new real estate investors try to go it alone, the best investment decisions are based on a wealth of knowledge and experience. If you have questions that you'd like answered, or looming fears that are keeping you from investing, be sure to talk to a real estate professional -ideally, another rental property investor, who's been there and done that, and will be able to address your questions and concerns. Bigger Pockets' Investing Forum, for example, is a great place to connect with other investors, to ask questions, and learn -allowing you to dispel some of your fears.
Yes, investing can be scary -but once you get the ball rolling, it'll become much easier. Knowledge really is power and being able to make informed, well-researched decisions will remove a tremendous amount of anxiety from the equation -allowing you to ensure that your decisions are on-track.
At Renters Warehouse, we're here to help! Be sure to check out our helpful and informative guides on real estate investing including The Insider's Guide to Rent Estate™ , The Complete Guide to Rent Estate™ Landlording, and So You Think You Want to Buy an Investment Property. Brush up on your knowledge of rental investments today!
---
Back to Posts