Want to Get in the Game? Here Are 6 Tips for Real Estate Investing Newbies
Renters Warehouse Blog
Back to Posts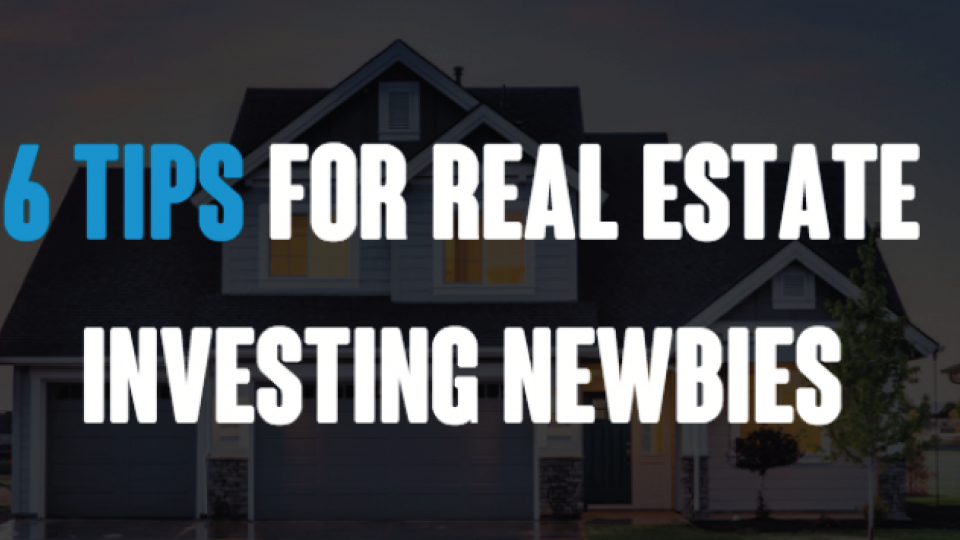 Are you thinking of investing in real estate? You wouldn't be alone!
One in four Americans (25%) feel that real estate is the best place to invest money they don't expect to need for at least ten years, according to a Bankrate national survey. And it's easy to see real estate's appeal -especially when it comes to Rent Estate(tm) -or, rental properties, which provide the best of both worlds in terms of potential for long-term appreciation and immediate cash flow in the form of rental income.
But while there's no doubt that real estate can be a powerful wealth-building tool, it can be difficult for first-time investors to know where to start. With so many different "experts" out there who all have advice and opinions to offer, investors who are thinking of buying their first income property often find the whole process daunting, and overwhelming.
Still, the good news is that it doesn't have to be this way. Countless investors have found success with real estate, and have built their wealth using this valuable asset class -and you can too! The first property is always the most difficult one, but once you get the ball rolling, you'll know what to expect and the entire process of purchasing and managing your real estate portfolio will become exponentially easier.
If you're thinking of getting in on the real estate game and looking to cut through the noise, you've come to the right place! In this article, we offer up six simple -yet solid tips that new investors can use to choose a winning investment that has the potential to provide solid returns. Let's take a look at some basic -yet important things that you should know before you may the jump, and see how you can get started as a real estate investor.



1. Build Your Network
Don't attempt to go it alone, your best option is reaching out and connecting with experienced professionals in the real estate industry -and finding an investor-friendly real estate agent, as well as a loan officer, accountant, attorney, and property manager, who will be able to help. It's a good idea to line up your real estate team before you even embark your investment property search. Not only will having a solid team by your side make life easier -it will also help you to move quickly when you find a property that checks all the boxes. And when purchasing an investment property, the speed at which you move to close a transaction will prove to be an invaluable advantage.
These professionals can offer you a world of assistance, and save you from a tremendous amount of frustration. For instance, a tax professional will be able to inform you how a rental property will affect you from a tax perspective, alert you to deductions that you can take as a landlord, guide you on the best way to set up your investments, and will help you to determine if you should set up a limited liability company, for risk management reasons. Additionally, if you're planning to invest in a property that's out of state, or looking to offload much of the hassle that's involved with rental property management, hiring a reputable property manager will allow you to outsource the work -and headaches.
2. Try to Buy Below Market Value
The best way to increase your chances of turning a profit on your property is to buy one below market value. This means scouring the net, as well as having your real estate agent set you up with a Multiple Listing Service, or MLS search, to alert you via email when properties that fit your criteria become available. Finding a property that's below market value, and, for rental properties -one that's in an area that's expected to experience growth will help you to maximize your return on investment, and is something that both beginners and seasoned investors alike look for. Keep in mind that you may be able to negotiate better deals for listings that have been on the market for a while. If you find a property that's been listed for over a month, don't hesitate to make a lower offer -there's a chance that the sellers will be motivated to sell, and willing to negotiate.
3. Do Your Homework
Never buy a property sight unseen -just because something's cheap, doesn't necessarily mean that it's a good deal. It could mean that the property is located in a less-than-desirable area, or it might be in need of extensive repairs. When you have a prospective house in mind, you'll want to ensure that you do your homework to learn all that you can about the property itself -and the local housing market. Start by conducting careful and thorough research on the area. This means having a look at home values in the neighborhood, and rent prices for properties that are similar to the one that you're looking at. It's a good idea to ensure that you've researched the local area to look for signs of job growth and development. Check websites like Zillow and Trulia to get a general idea on home values, and consider consulting with a local real estate agent or a property manager for their opinion as well. Finally, you'll want to pay the property a visit -having boots on the ground is the best way to confirm whether it's a good deal.
4. Don't Rely on the Seller's Numbers
Along the same lines, you should exercise due diligence when considering a potential property, and take anything that a seller says with a grain of salt. This means that you should hire your own home inspector to check the house to ensure that you're not met with unexpected issues, such as problems with the roof or foundation once the sale goes through. It also means doing your own analysis on how well the property will perform as a rental. And avoid relying on operating results that are offered by the seller, or their broker, or their opinion on how much you could be getting in rental income for it. Take the time to create your own spreadsheet and carefully consult with your accountant or real estate agent to gain an accurate and unbiased idea about the performance of the property.
5. Calculate Your Returns
Next, run the numbers to see how well the property will perform as an investment. Add up the expenses that are associated with the property, including mortgage payments and operating expenses such as taxes, insurance, property management costs, any HOA fees, utilities, as well as maintenance and repairs costs. You should be able to recoup many of these expenses in the rental income, but you'll still be responsible for all of the expenses while your rental is vacant. You'll also want to keep in mind any upfront expenses that will be involved with getting your property rental-ready -these will cut into your profits considerably, so make sure you're prepared for them. Finally, you'll want to factor in vacancies -take one month's rent off of your total just to play it safe. Once you've added your expenses, subtract this figure from your projected annual income. Use a calculator to find your rental's projected cash flow -and then take it a step further and determine what your cash on cash return will be. You can find this by dividing your expected annual cash flow by the amount that you invested to buy the property. Many investors look for cash on cash returns of at least 5 to 10 percent.
6. Treat It Like a Business
It's important to treat your real estate investments like a business -not a hobby. Take the time to create a business plan that spells out where you're going, and how you plan to get there. Your investment strategy should include the type of properties that you're planning to start with and the criteria that different investment opportunities should meet. You'll also want to create systems and processes, as well as rules that will guide your purchases. A plan will keep you on track, and treating your venture as a business will help you to get the most out of your efforts. It will also remind you that your goal with investing is to make money -not just a way to pass the time after work!
Finally, while rental property, like any investment, isn't without its own share of risks, many of these can be mitigated by conducting due diligence ahead of time. Doing your research, running the numbers, and talking with your network of real estate professionals can help you to make solid, fact-based decisions, allowing you to get off to the best start possible -and increasing your chances of rental property success.
At Renters Warehouse, we offer a wealth of tools -including free, informative guides to help new investors to get started with real estate investing. Be sure to have a look at our resources page for everything that you need to begin your journey with Rent Estate(tm) -or reach out to connect with one of our property managers today.
---
Back to Posts